By Larry Lee
Education Matters
To say that educators everywhere are gun shy these days is an understatement. Chicago is closing more than 50 schools, actions of the North Carolina governor and legislature against education have prompted demonstrations at the state capitol, the Philadelphia school system is on the verge of bankruptcy, the mayor of New York City sent a candidate for the Los Angeles school board a $1 million contribution.
The common thread to all of this is that nine times out of ten, educators are nowhere to be found when decisions about education policy are being made. Time after time educators have listened to grand plans and thought they would be invited to the table, only to discover that instead, they are on the menu.
I thought of all this when I recently heard that the Business Council of Alabama was creating the Business Education Alliance. Immediately I contacted a number of educators to learn more. None of them knew anything.
This seems odd since I thought an alliance is a joint venture. But the BEA website already highlights the issues they wish to promote. Where were the educators in this "alliance" when this was decided?
I've read every word on the BEA website. Here's what they say about one of them—school choice:
Just as competitors force businesses to improve quality, service and products for their customers in order to maintain a share of the market, school choice does the same for education.
This is the much worn "run schools like businesses" claim. Last time I checked, the student body of a school is made up of distinct individuals, each with their own quirks, own baggage, each from a very different home environment. Whereas the last time I visited the assembly line at Hyundai every piece and part coming down the assembly line was identical to the one in front of it and the one behind it.
Of course, choice is simply another name in most cases for vouchers or tax credits. The oldest voucher program in the U.S. is in Milwaukee, started more than 20 years ago. They have spent more than ONE BILLION dollars on vouchers and according to a recent article in the Milwaukee Journal Sentinel; about 90 percent of the students in the private-school voucher program are not proficient in reading and math.
A study by the National Center for Education Evaluation of more than 2,300 students in the Washington DC system who attend 52 private schools on vouchers states, "Overall reading and math test scores were not significantly affected by the program."
Another BEA issue is charter schools.
Lots and lots of research point out charters are a mixed bag at best. Some above average, some average, some less than. Earlier this month the state of New York released test results. Only 23 percent of charter students were proficient in language arts—less than public school scores. In math, charters and public schools scored the same, 31percent proficient. KIPP is one of the most highly-touted charter networks in the country. At KIPP Star College Prep in NYC, 11percent of fifth graders were proficient in math and just 16 percent passed the reading test.
When you log on to the "resource" section of the BEA site, the first thing that jumps out is the recommendation for StudentsFirst, the group that put out a press release from their Sacramento, CA office immediately after the Alabama Accountability Act was passed boasting about how wonderful it was.
At this point all indications are that the accountability act is a huge flop. In spite of a lot of chest thumping by those who created it, only a handful of students are using it. But there is one extremely valuable lesson we can learn from AAA.
Any time education is being discussed educators should be at the table.
Let's hope that those creating the Business Education Alliance not only understand this, but take it to heart.
Larry Lee led the study, Lessons Learned from Rural Schools, and is a long-time advocate for public education and frequently writes about education issues. [email protected]
Print this piece
Opinion | COVID-19 has changed our state's industry and workforce landscape, our goal remains the same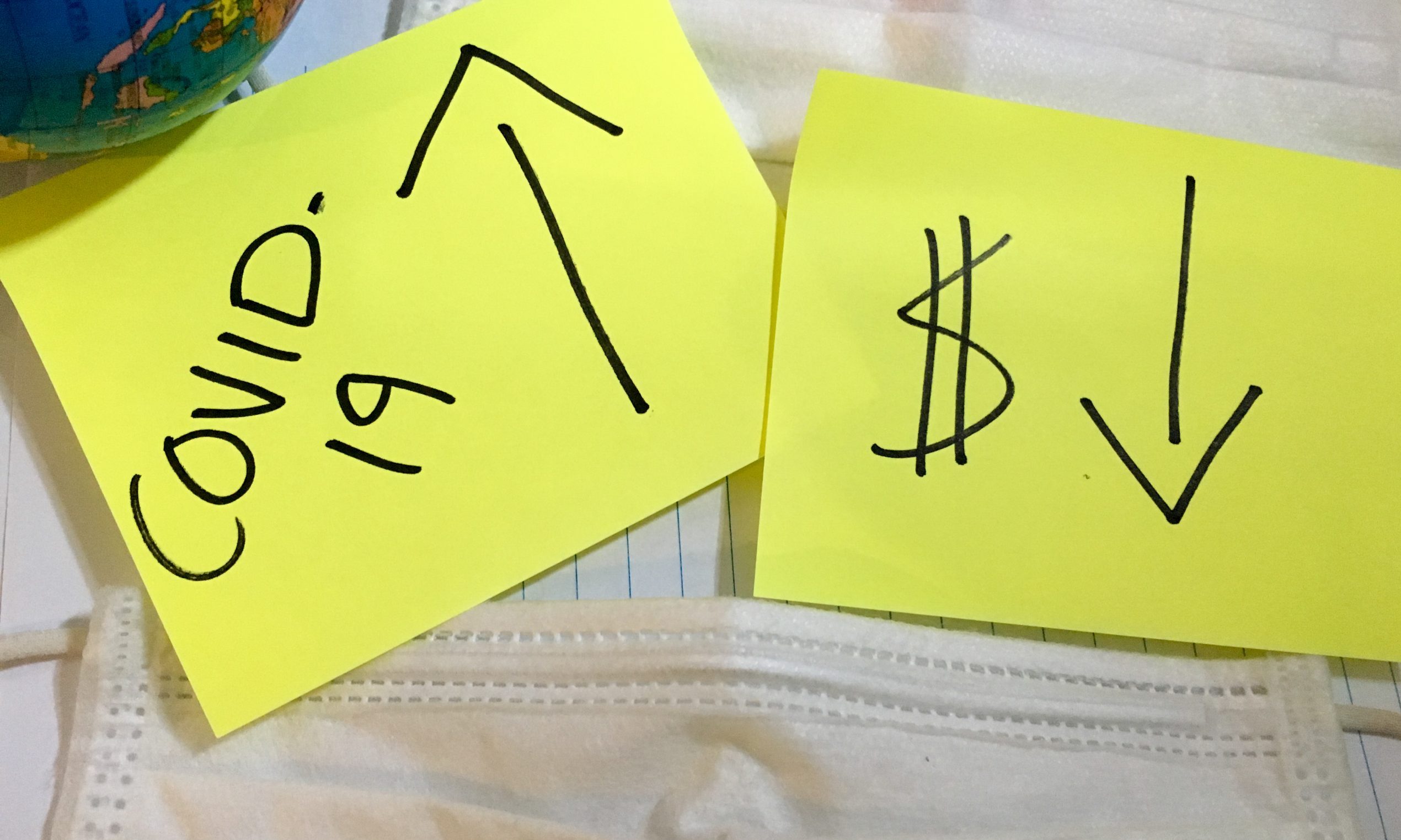 The human toll of COVID-19 is unprecedented in Alabama, and businesses of all sizes have taken a shellacking due to the pandemic. As such, our tactical focus for workforce development has transitioned from filling positions in the tight labor market we enjoyed in February to pandemic response, incumbent worker training and dislocated worker training today. The future of work has accelerated ten years in three months.
The Alabama Workforce Council (AWC) is working with the Ivey Administration and partners across the state to share best practices, key facts and resources for employers, employees and those who have been recently unemployed.
While the immediate focus of our efforts has transitioned to workforce recovery and response efforts to COVID-19 through our work with informational webinars, workforce recovery surveys, and resources for businesses (all available online), the AWC and AlabamaWorks remain steadfastly committed to the Governor's attainment goal of adding 500,000 highly-skilled workers to Alabama's economy by 2025. Notably, in these uncertain times, this goal has not changed.
Creating a highly-skilled workforce and resilient economy, even one that will be recovering for the foreseeable future, is necessary for Alabama's economic vitality. For those who have become unemployed or underemployed due to COVID-19, reskilling or upskilling now can lead to sustainable in-demand career pathways that produce measurable benefits in the future.
Success Plus, the formal name for the Governor's postsecondary education attainment goal, outlines the need to add an additional 500,000 Alabamians prepared for in-demand, high-wage careers to the workforce by obtaining credentials, certificates or degrees in addition to a high school diploma by 2025. Moremust be done to create stackable pathways that allow individuals to earn credentials through career-specific education and shorter-term programs that prepare them for immediate employment and future advancement.
To this end, Alabama has established a quality-assurance process for credentials through the Alabama Committee on Credentialing and Career Pathways (ACCCP). The ACCCP is tasked with identifying in-demand occupations in Alabama, developing competency models and career pathways for each of the in-demand occupations, and identifying related credentials of value associated with each of the in-demand occupations.
Additionally, on June 8the Alabama Workforce Council will launch the Governor's Survey of Employer Competencies,which will survey employers in each sector and region of the state to assist the ACCCP with identifying these in-demand occupations as well as the related competencies and credentials of value aligned to those occupations.
The survey will be conducted between June 8 and June 15, 2020 and, going forward, the survey will be conducted annually to assist the ACCCP's 16 Technical Advisory Committees (TACs) with their work oflinking credentials of value to one or more specific competencies needed for a job. Ultimately, this will allow employers to create competency-based job descriptions that list the specific skills required for a job, rather than using associate or bachelor's degrees as placeholders. Therefore, it is vital that employers of all sizes, and from each industry sector, provide responses to the survey. The TACs will receive the results of the Governor's Survey of Employer Competencies at the June 17, 2020 ACCCP meeting.
It is clear that much work remains to be done. COVID-19 adds challenges to our ultimate goal, but the Alabama Workforce Council and AlabamaWorks knows that – regardless of the pandemic – clearly identifying in-demand jobs, with their related skills, and facilitating more opportunities for high-skill, high-wage careers is now more important than ever.
To learn more about the Alabama Workforce Council's response to COVID-19 and to learn more about Governor Ivey's vision for creating 500,000 highly skilled workers by 2025, visit www.alabamaworks.com.

Tim McCartney, formerly of McCartney Construction in Gadsden, is the chairman of the Alabama Workforce Council.
Print this piece