Barbee Announces Candidacy in PSC Place 2 Race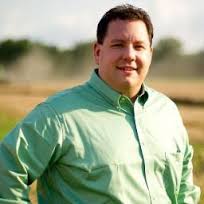 By Brandon Moseley
Alabama Political Reporter
Former ALGOP interim Press Secretary and small business owner, Jonathan Barbee, announced on Friday night that he was running as a Republican for Alabama Public Service Commissioner place 2. The formal announcement was made at a crowded concert event Friday evening following the Alabama Republican Summer Meeting where Wisconsin Governor Scott Walker addressed ALGOP supporters and officials.
Barbee said in a written statement, "I am truly honored that each of you are here to share this moment with me and my family. After much consideration I have made the decision to run for Public Service Commissioner. Together, we must join forces to fight the Washington, DC liberal environmentalists before they regulate us into outrageous utility rates."
Barbee was the main sponsor of the event which had nearly 300 guests in attendance. "The Summer Dinner After Party," featured the Wayne Mills Band and singer Adley Stump, who was once a runner-up on NBC's "The Voice." The event was so crowded that an overflow room was needed for additional guests.
Hannah Steffy said, "The music was great, but I didn't come just for that. I came to show support for Barbee because I believe we finally have someone who we can trust to stand up for Alabama. I can't imagine how much our power or gas bills could be if Obama gets his way."
Barbee said, "Democrats are good at manipulating facts with their propaganda, which means we as Republicans must be better at stating the facts and creating trust with our citizens. I have a proven track record at doing just that. I will fight to protect Alabama consumers from rising utility costs and defend Alabama jobs."
Barbee owns a media production company in Birmingham which he started in 1997. He is a member of the Alabama Republican Executive Committee, the Jefferson County Republican Executive Committee, and is a former interim Press Secretary for the Alabama Republican Party.
The Republican Primary is in June of 2014, but this is already shaping up to be one of the most contested races in the Republican Primary. Alabama Minority GOP Chairman Phillip Brown has also announced his intent to challenge Republican incumbent Terry Dunn for Place 2 on the Alabama Public Service Commission.
Print this piece
Three firefighters, police officer in Mobile test positive for COVID-19
Three firefighters and a police officer in Mobile have tested positive for COVID-19, city officials said Tuesday.

James Barber, executive director of public safety with the city of Mobile, said during a press conference Tuesday that the four city employees tested positive.
The positives come after Mobile-based Synergy Laboratories donated 500 "test kits" and 131 asymptomatic first responders were given the 10-minute rapid blood tests on Monday.  
Barber said the four employees have been quarantined at home until swab tests confirm the virus and physicians provide further guidance.
The rapid blood tests search for antibodies in the blood, which could show a past infection, but not necessarily active infections that are still contagious.
The swab tests will confirm an active infection if one exists. It's possible the first responders have already recovered from the virus and are no longer contagious.

"That testing continues today," Barber said of the rapid blood testing of first responders.
Barber said he didn't have results from Tuesday's testing yet, but that Monday's testing resulted in just more than 3 percent of those tested showing positive results for COVID-19. 
There were 53 confirmed cases of COVID-19 and one death from the virus in Mobile County as of Tuesday evening, according to the Alabama Department of Public Health. 
As of Tuesday evening, there were 999 confirmed COVID-19 cases across Alabama, 13 confirmed deaths from the virus and 23 total reported deaths, some of them not yet confirmed as being caused by the virus.
Print this piece