Birmingham Mayoral Election on Tuesday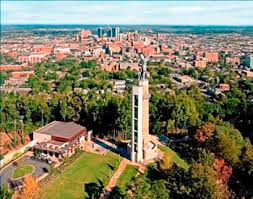 By Brandon Moseley
Alabama Political Reporter
On Tuesday Birmingham voters will get their chance to decide who will be the Mayor of the largest City in Alabama.
The Alabama Political Reporter recently covered a Mayoral forum at McElwain Baptist Church in East Birmingham. Most political commentators believe that incumbent Mayor William Bell will cruise through a re-election. But, that has not prevented several challengers from running against Bell, who has been a political force in Birmingham and Jefferson County for decades.
Birmingham area real estate investor Kamau Afrika said he was born and raised in the Smithfield Community of Birmingham and attended Parker High School growing up. Mr. Afrika said he was running because he is concerned by the unconscionable utility rates that Birmingham residents are paying and he believes that he can improve the budget situation and work well with the city council.
Afrika cited a Wall Street Journal article that claimed that Birmingham was the 13th worst managed city in America and an Alabama Policy Institute review, which ranked Birmingham as the worst managed city among Alabama's 5 largest cities. Afrika promised to bring fiscal responsibility if he is elected.
Pat Bell said that she grew up in Birmingham but was born in rural Dallas County. Ms. Bell said that she attended Kingston Elementary and Hayes High School. Bell said that she had worked in advertising for Yellow Pages and then worked in radio advertising. Ms. Bell said that she had worked in several political campaigns and that she had helped get former Mayor Richard Arrington in office, but was not satisfied with the result so she is running herself. Like both Afrika and Dr. Huey, Ms. Bell has run unsuccessfully on a number of occasions.
Incumbent Mayor William Bell told the estimated 90 people in attendance that it is a great honor to serve as Mayor of Birmingham. Mayor Bell said that when he was first elected, "There was a dark cloud hanging over the city." Former Mayor Larry Langford had been convicted on federal corruption charges, the city had had two interim Mayors, the city was in a budget crisis, and Bell inherited a $77 million deficit.
Mayor Bell said that if re-elected, "I promise you one thing: that I will be the number one cheerleader" [for the City of Birmingham]. Bell said that he has done things to improve the situation including bringing people back to the city. Mayor Bell said that the downtown community is growing. "Give me another opportunity to bring the city forward." Bell said that he has the heart to do the right thing and that he knows how to do it in a dignified and positive way. He has gone to Washington to seek funds not only to repair the devastation from the 2011 tornadoes which devastated the Pratt City neighborhood; but also to improve the City as a whole. Mayor Bell said that his efforts have brought in $27 million in federal grant money.
Dr. Stephanie Sigler Huey said that she was born in Birmingham and raised in the Elyton Village neighborhood. Dr. Huey said that she has 20+ years of experience in the business world, before starting a second career in education. Dr. Huey has a Masters degree in Mathematics and teaches in Parker the school where she graduated from. Dr. Huey ran for Mayor in 2003 and 2009 and was contemplating relocating to Washington D.C., but the students in Parker High School said 'Dr Huey please run for Mayor of Birmingham' so she is once again running for the office. Dr. Huey said, "I have a vision for the city of Birmingham, but we have got to work together to move the city forward
Adlai Trone said that he is originally from Birmingham and attended Birmingham schools. Trone said that he played football at Auburn University and graduated with a degree in Finance. Trone also played in the last Iron Bowl held in Birmingham and played two years of professional football with the Birmingham Steel Dogs before becoming a full-time financial planner with Ameriprize Financial in Atlanta. Trone moved back to Birmingham as an independent financial planner; but switched careers to education when he learned that things were so bad that the Birmingham City Schools were forced to recruit teachers from the Philippines. Trone taught Math at Carver High School, but has been demoted to tutor after the State took over the City school system.
Kamau Afrika vowed to end the gridlock if he is elected. "I have a good relationship with everybody on that council." Afrika promised to bring: honesty, integrity, and transparency to city government and enforce city regulations if elected, "We got so much on the book that is not being enforced."
Ms. Pat Bell said that members of the City Council claim that Mr Bell is acting like a dictator. "I don't want to be a dictator." Ms. Bell said that if she was elected she would make sure that people are put in positions where they need to be so that the citizens are best served by their city government.
Mayor William Bell said that within the structure of the City government, the Major is the one to lead the city. You can not have ten different individuals making decisions. Where you get into conflict is when the legislators (the City Council) wants to play political games. "I will not let anyone run over me." Bell said that as Mayor he has brought the Birmingham Barons back to the City of Birmingham and built a new hotel (the Weston) that will bring more conventions to Birmingham. If re-elected, "I will continue to make you proud."
Dr. Stephanie Sigler Huey said that there is confusion on the city council now. "God is not an author of confusion." Huey said that the city needed to have the mayor and the council sitting together to work together. "When I am Mayor there is not going to be any bickering or any arguing."
Adlai Trone said that the the Mayor is the head administrator. The important thing is that a team approach is needed. Currently, budgets haven't passed and because of that the people have suffered. The neighborhoods and the people are suffering. Trone said that his biggest accomplishments are his masters degree from the University of Alabama in financial planning and that in his second year of teaching his school made AYP in Math. "None of the schools that I taught in are on the failing list."
Mayor Bell said that he is committed that the City will be the best sports venue that it can possibly be. Bell said that the city currently has the Barbers Indie Racing league and that he will work with Major League Soccer if they approach the city about expansion but to this point the city has not been approached by the MLS.
Ms. Bell said that the 21st century generation has been left out. Ms. Bell said that the Barons are nice but when you are preparing the 21st generation only to go to jail you have accomplished nothing. Ms. Bell said that too many Birmingham youths grow up in fatherless homes and that she wants the youth to learn how to be fathers.
Dr Huey said that the young generation wants an NBA team and she is committed to getting them an NBA team.
Afrika said that children are our future and that education and academics is his priority, Afrika said that Birmingham is the number eight city in America right now for poverty. The lack of education and skills is a problem that needs to be solved.
The mayoral election for the first time is running on the same date as the city council elections so Birmingham residents will also be able to select their city councilperson and their representative on the city's school board.
The city school system is currently being run by the state of Alabama due to insufficient reserves and no consensus on a plan to save 30 days of reserves. The new school board will be tasked with leading the system out of state management.
The polls open on Tuesday at 7:00 am and will remain open until 7:00 pm.
Print this piece
Medical marijuana bill "is not about getting high" — it's "about getting well."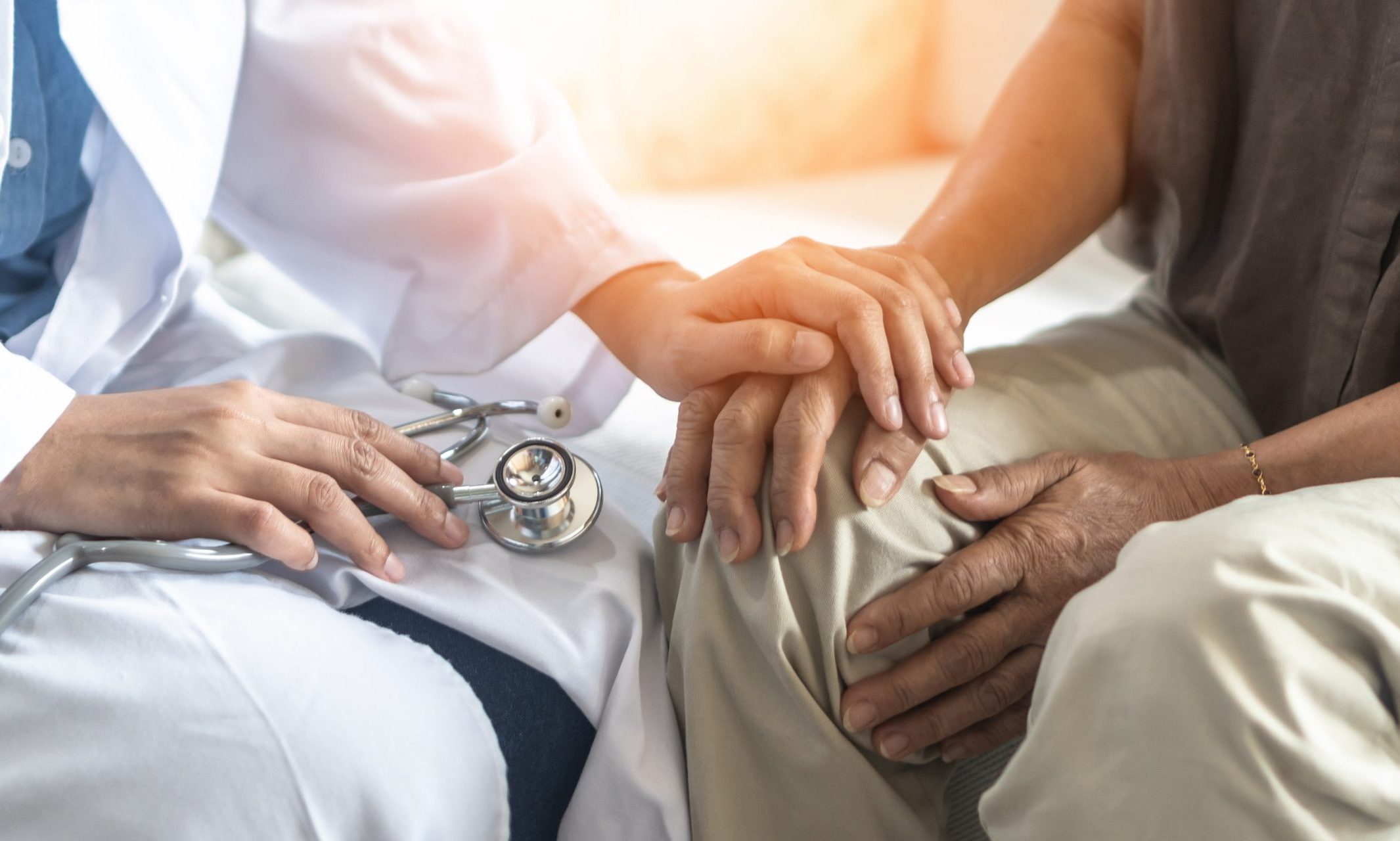 More than half of U.S. states and the District of Columbia have legalized medical marijuana in some form. Last week, the Alabama Senate Judiciary Committee passed SB165 on an 8 to 1 vote. If the measure becomes law, it will allow Alabama residents to obtain medical marijuana under rigorously imposed conditions.
Known as the Compassion Act, SB165 would authorize certain individuals to access medical marijuana only after a comprehensive evaluation process performed by a medical doctor who has received specific training.
"I care for people who are ill, and I try to reduce their suffering to the best of my ability, using the tools at my disposal that are the safest and most effective," said Dr. Alan Shackleford, a Colorado physician who spoke before the Judiciary Committee. "Cannabis is one of those tools."
Shackleford, a Harvard trained physician, has treated more than 25,000 patients at his medical practice over the last ten years, he says a large number of his patients have benefited from medical cannabis.
While there are detractors, the Compassion Act is not a hastily composed bill but is, in fact, the result of a year-long study by the Alabama Medical Cannabis Study Commission that voted to approve the legislation by an overwhelming majority.
"It's a strong showing that two-thirds [of the commission] thought the legislation was reasonable and well-thought-out," said Sen. Tim Melson, R-Florence, after the commission vote.
Melson, who chaired the commission, is a medical researcher and is the lead sponsor of SB165.
Two-thirds of Americans say that the use of marijuana should be legal, according to a Pew Research Center survey. "The share of U.S. adults who oppose legalization has fallen from 52 percent in 2010 to 32 percent today" according to Pew. The study also shows that an overwhelming majority of U.S. adults (91 percent) say marijuana should be legal either for medical and recreational use (59 percent) or that it should be licensed just for medical use (32 percent).
These numbers are also reflected in surveys conducted by Fox News, Gallup, Investor's Business Daily and others.
"This bill is not about getting high. This bill is about getting well," says Shackleford.
Cristi Cain, the mother of a young boy with epilepsy that suffers hundreds of seizures a day, pleaded with lawmakers to make medical cannabis legal.
"This body has said so many times that your zip code should not affect your education," Cain told the committee. "Well, I don't believe that your area code should affect your doctor's ability to prescribe you medication. If we were in another state, my son could be seizure-free."
SB165 will strictly regulate a network of state-licensed marijuana growers, dispensaries, transporters, and processors.
There will be no smokable products permitted under the legislation and consumer possession of marijuana in its raw form would remain illegal.
"The people of Alabama deserve the same access to treatment as people in 33 other states," said Shackelford.
Print this piece