Anti-Abortion Forces Hold the First National Day of Remembrance in Montgomery on Saturday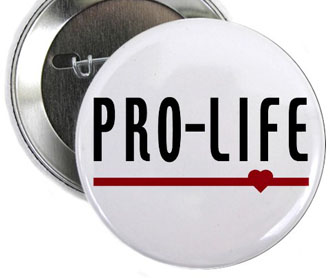 By Brandon Moseley
Alabama Political Reporter
Alabama anti-abortion activists are participating in the National Day of Remembrance for the 55 million dead Americans killed by abortion since the controversial medical procedure was legalized with a remembrance service on Saturday in Montgomery.
A Solemn prayer vigil will be held at noon and will be led by Father Mitch Pacwa of the Eternal Word Television Network (EWTN) at Greenwood Serenity Gardens located at 909 Lincoln Road in Montgomery.
The site is where 18 aborted babies were properly buried by Alabama Citizens for Life Montgomery Chapter in 1987 after being found in a shopping center dumpster.
Saturday's event is being organized by Silent No More and Alabama Citizens for Life Sponsors and is being coordinated nationally with Priests for Life and the Pro-Life Action League. In their written statement organizers said that they, "Are calling on pro-life Americans to participate in a National Day of Remembrance for Aborted Children to honor the grave sites of our unborn brothers and sisters."
'The Alabama Political Reporter' talked with Jacquie Stalnaker who is the Coordinator for this Alabama State Event Honoring the National Day of Remembrance for Aborted Babies.
Stalnaker said that 55 million children have been killed in abortions since the controversial 1972 Roe Versus Wade Supreme Court decision overturning state laws prohibiting the procedure and none of those children received proper burials. Even the 45 corpses in the recent Dr. Kermit Gossnell murder trial are being held as state's evidence and can't be buried.
Stalnaker said that the remembrance ceremony is being held at Greenwood Serenity Gardens because 18 Alabama children are buried there after they were found aborted in a dumpster behind a Montgomery abortion provider in 1987. Terry Foot, an eye witness will recount the events of the finding of their bodies and internment. Local anti-abortion groups have been hoding a memorial service there for the last 26 years.
This is part of a national event. A week ago 39 cities were participating; but now that number has risen as 98 cities have registered to participate.
According to the release, the concept behind the visit the grave sites of the aborted unborn in Montgomery is that when people become aware of the reality of abortion in a funeral for the unborn then it is no longer an abstraction to them. Tens of thousands of these children have been retrieved and buried at grave sites across the country.
Stalnaker said that she herself underwent an abortion at gunpoint and has experienced the sense of loss and regret that many women experience following an abortion. Stalnaker said that many women suffer post abortive trauma. They may become very promiscuous, use more alcohol or drugs, become depressed, or go to the other extreme and begin to use abortion as a birth control method. Stalnaker has met women who have had as many as 12 abortions and now regret the decision. Stalnaker's child's name is in the memorial for the aborted unborn children in Chattanooga.
Stalnaker says that her group tries to bring awareness without being gruesome. Stalnaker said that many people have been turned off by the Pro-Life Movement because of their use of horrific pictures and imagery.
'The Alabama Political Reporter' asked Stalnaker if there is much that the Alabama state legislature can do to fight abortion since to this point it is being protected by the U.S. Supreme Court and that seems unlikely to change any time soon. Stalnaker said that the legislature can make a difference. They have already passed three laws that have made it harder for abortion clinics to operate in Alabama. Stalnaker said that they have successfully shut down 73 abortion clinics in recent years including one in Alabama and including the largest Planned Parenthood abortion mill in the country. Stalnaker refers to abortion clinics as "killing centers."
Stalnaker said that she has dedicated her life to lobbying against abortion, going to schools to lecture against abortion and to change minds on this issue one heart one mind at a time.
Ms. Stalnaker said that the abortion clinic in Huntsville is one of the worst. It is performing abortions five days a week every week in Huntsville.
The Pro-Life groups said in the release that: "Showing up in Montgomery, our State Capital sends a clear message to our State Legislature that we respect the lives of the unborn and expect them to pass legislation that will outlaw legalized abortion in Alabama."
Prosecution accepts misdemeanor plea in high-profile environmental administrator's case 
The plea deal came shortly before Jefferson County Circuit Court Judge Stephen C. Wallace was to hear arguments on selective and vindictive prosecution.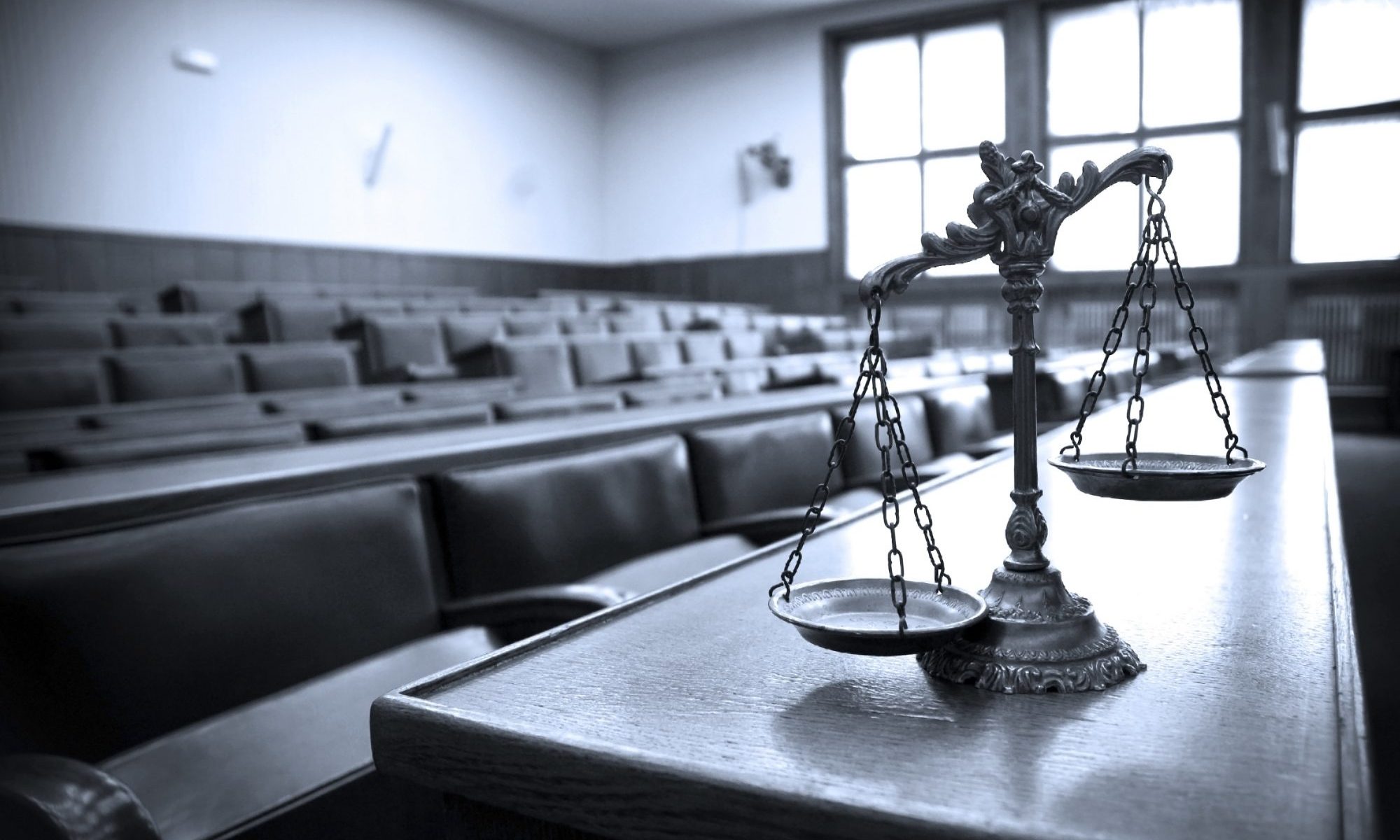 Almost two years ago, Trump administration EPA Region 4 Administrator Onis "Trey" Glenn III was charged with more than a dozen state felony ethics violations. On Monday, he pleaded guilty to three misdemeanor charges after reaching a plea agreement with the prosecution.
The plea deal came shortly before Jefferson County Circuit Court Judge Stephen C. Wallace was to hear arguments on selective and vindictive prosecution.
According to a statement from the Ethics Commission at the time, Glenn, along with former Alabama Environmental Management Commissioner Scott Phillips, was charged after a Jefferson County grand jury returned indictments against the two on Nov. 9, 2018, according to a statement from the Ethics Commission.
Rather than moving forward with the case, prosecutors dropped the felony charges against Glenn. They opted to reach an agreement to accept a plea on three counts of "unintentional" violations of the ethics code. Glenn received a two-year suspended sentence for his actions.
"In the interest of efficiency, we were pleased to take advantage of the opportunity to resolve this matter," Glenn's attorney Matt Hart told APR when reached for comment. "My client pleaded to unintentional, misdemeanor violations of the ethics law, and the matter is concluded."
Questions surround the prosecution's decision to settle the case for a confession to minor offensives in such a high profile case. Still, from the beginning, the case was marred by allegations that the Alabama Ethics Commission's lawyers had mishandled the investigation and indictments.
Indictments against Glenn and Phillips were reported by AL.com even before the pair was arrested or served with the indictments. In AL.com's report, Ethics Commission Executive Director Tom Albritton said that then-Jefferson County District Attorney Mike Anderton had requested the Ethics Commission help indict the two men.
As first reported by APR, shortly after Glenn and Phillips' indictments, Albritton and his team's actions raised serious questions about the process that led to charges against the two men. APR reported that Albritton and Ethics Commission lawyer Cynthia Propst Raulston approached Anderton, and he did not request help with the case from the commission, as was reported in AL.com.
Later, APR confirmed that the Ethics Commission approached Anderton, contradicting Albritton's public statement. In a sworn statement given on Feb. 9, 2019, Anderton said it was Ethics Commission lawyers who approached him, as first reported by APR in November of last year.
According to Anderton, in the fall of 2018, Propst Raulston approached him because "she had a case she wanted to present to the Jefferson County Grand Jury."
He further states, "I told Ms. Raulston that I would facilitate her appearance before the grand jury but that my office did not have the resources to support her case. I also told her that she would have to prosecute the case herself."
These and other aberrations came into sharper focus when Hart — the state's most famous prosecutor of his generation turned defense attorney — began diving into the particulars of the prosecution's case.
Glenn's defense argued from the start that procedural process was circumvented when Albritton and Propst Raulston took the complaint directly to a grand jury rather than the Ethics Commission as prescribed by the Legislature.
An ethics commissioner told APR privately that the commission was never informed about a complaint against the two men, nor was the investigation.
According to internal sources, actions taken by Albritton and Propst Raulston created turmoil at the commission and raised a question about who would prosecute the case on the state's behalf.
During the process, Albritton, Propst Raulston, and other attorneys for the commission asked the attorney general's office to take over the case; however, according to sources within the office, the AG turned them down after a review found "statutory problems" with how the case against Glenn and Phillips was handled.
In a motion to dismiss, the defense said, "In sum, the Ethics Commission Staff trampled Mr. Glenn's rights in obtaining the indictment without giving him his required notice and an opportunity to be heard as required by the Alabama Ethics Act, and then after indictment denied him notice as guaranteed by the Grand Jury Secrecy Act and failed to protect his presumption of innocence as required by the Rules of Professional Conduct."
While not explicitly noted in the motion to dismiss, the relationship between environmental group GASP and the prosecution was a subject that would have been heard in the hearing on selective and vindictive prosecution.
Immediately following Glenn and Phillips' indictment, GASP posted a celebratory tweet, even taking credit for the indictment.
Just so y'all know, Gasp made this possible. We were the ones whose presentation was shared by Glenn and Phillips. We paid for the exhibits in PACER so we could piece this story together. We did the leg work and the organizing. We need your support to keep doing it! https://t.co/5ubmIMciEQ

— GASP (@gaspgroup) November 13, 2018
Former GASP director Stacie Propst is the sister of Ethics Commission lawyer Propst Raulston who presented the case to the Jefferson County grand jury.
While many in the environmental community celebrated Glenn's indictment, the defense argued the prosecution took an illegal short cut to indict him, which denied Glenn due process and amounted to selective and vindictive prosecution.
Monday's plea agreement ended the two-year drama without further exposure as to what happened behind the scene. Phillips's case is still pending.