Bussman and Bentley Comment on International Paper Closing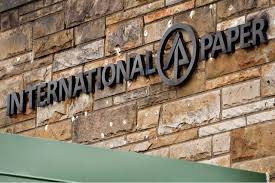 By Brandon Moseley
Alabama Political Reporter
International Paper's mill closing is terribly bad economic news for Alabama's economic recovery.
Alabama State Senator Paul Bussman (R) from Cullman said on Facebook, "As most of you have heard, International Paper has announced the closing of the Courtland mill in Courtland, AL. This mill employees over 1000 people and supports hundreds of timber owners and loggers. This is truly a devastating announcement for all of north AL. I have been in contact with the company, the Governor is meeting with them today and I can assure those effected that we are looking at every option available to prevent this closure. Until a solution can be identified, let us all keep these families in our prayers."
Alabama Governor Robert Bentley said in a statement on Thursday, "The people who work for International Paper in Courtland remain on my mind, and I want to do whatever I can on the state level to help. This morning, I directed Greg Canfield, Secretary of the Alabama Department of Commerce, to contact company officials at Courtland's International Paper plant. Canfied is scheduled to meet Friday with plant officials to discuss and explore any possible options that could help prevent the loss of jobs. We may not be able to save those jobs. But we'll do our best to try to keep them."
Gov. Bentley said, "In the meantime, I am directing the Alabama Department of Economic and Community Affairs to provide rapid response services for all those affected. As part of these services, displaced workers will be eligible for career retraining dollars, and ADECA will connect those employees with available assistance. ADECA's Workforce Development Division will also send a Rapid Response Team to Lawrence County in the near future. The team will meet with workers and discuss with them a wide variety of options to help them during this difficult time. We will also continue to work on the state level to attract more jobs to Alabama."
Bentley said that Alabama has incentives to help bring in new industry, but unfortunately not all the incentives we need to help retain industries and keep them in the state. Bentley said, "These type of incentives would help existing industries bring in new capital, retool, and change with the times as needed. I plan to work with the Legislature to see if we can develop a plan to help existing businesses continue to operate."
While the paper plant does face foreign competition and (some argue excessive) regulations by the U.S. Environmental Protection Agency, much of the decline in paper is due to more of us going wireless. The plant produces paper for magazines and billing. As more and more Americans opt for paperless billing, our bills go to our email box instead of our mail box and we read e-magazines instead of getting bulky paper magazines in our mailbox.
The closing of paper mills is also hard on Alabama's forest owners. Most of the forestland in Alabama is owned by individuals and families who rely on growing forests for periodic income, often in retirement. Most are growing the forest with the intent of producing poles and lumber; but pulpwood is an inevitable byproduct of that business whether it is thinning the trees to make room for more growth, marketing storm damaged trees (the twisting affect in a tornado make those logs unsuitable for lumber) or selling the top third of the tree when it is mature and harvested for lumber.
Forestry remains the largest industry in Alabama, followed closely by agriculture.
Print this piece
Feds resolve complaint over "discriminatory" Alabama emergency ventilator policy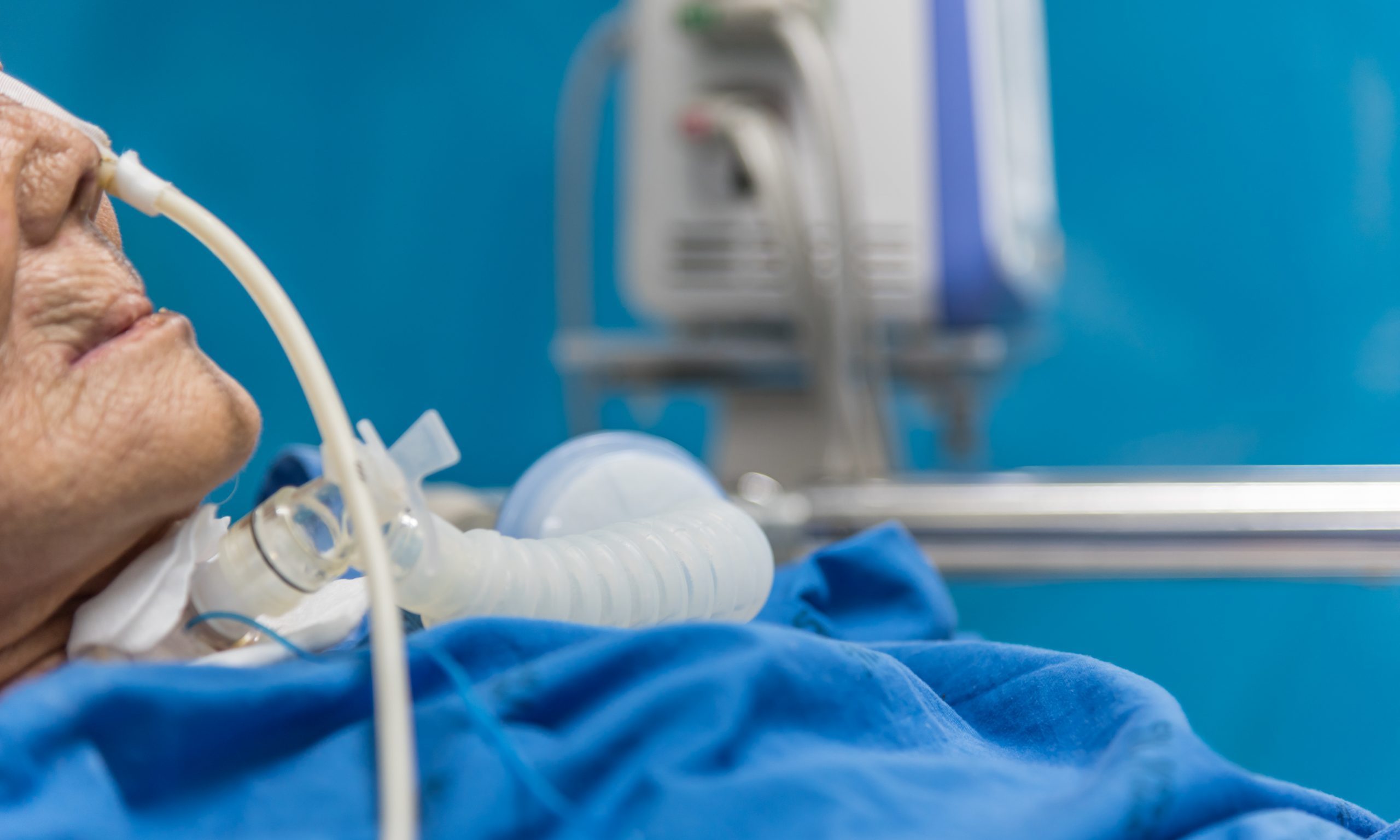 The federal government on Wednesday said it had resolved an investigation into an Alabama's policy regarding triage of pandemic patients and use of ventilators that a federal agency called "discriminatory" against those with intellectual disabilities and older people. 
The U.S. Office of Civil Rights in a statement Wednesday said the Alabama Department of Public Health (ADPH) had agreed to remove all mention of the 2010 document from state websites and that the department would comply with all civil rights laws. 
There were 2,472 confirmed COVID-19 cases across Alabama as of Wednesday afternoon, 67 reported deaths and 314 hospitalizations form the virus.
Of the 144 COVID-19 patients in Alabama intensive care units as of Tuesday, 93 were hooked to the life-saving ventilators, according to ADPH. Ventilators are in short supply in Alabama and in most other states as each is vying to stockpile the machines.
The federal agency was acting on a complaint filed on March 24 by the Alabama Disabilities Advocacy Program and The Arc of the United States that said ADPH's emergency operations plan violated disabled persons' federal disability rights laws. 
According to the state's plan, last updated in 2010, under a "last resort" condition hospitals are ordered to not offer mechanical ventilator support for patients, including children, with "severe or profound mental retardation," "moderate to severe dementia," and "severe traumatic brain injury." 
An ADPH spokesman on March 26 told APR that the 2010 document had already been replaced and that the new document covers a much broader scope of topics than just ventilators, and was developed by a much larger group of people. 
The new document, dated Feb. 28, 2020, does not contain the same language about restricting use of ventilators for the intellectually disabled or older patients, but it also doesn't clarify how, exactly, ventilators are to be used during an emergency triage situation. 
OCR notes the lack of clarity on that in the statement Wednesday. 
"OCR is aware that on February 28, 2020, Alabama released new Crisis Standards of Care (CSC) Guidelines. The 2010 Criteria, however, were still available on some state webpages, and it was not clear whether any of their potentially problematic provisions could still be applied under the new Guidelines," the U.S. Office of Civil Rights said in a statement. 
But OCR said in the statement that Alabama has agreed to comply with civil rights laws and that the old provisions won't be used in the future. 
"The state has agreed to remove all links to the 2010 Criteria from its websites and to comply with applicable civil rights law. It has further agreed to clarify publicly that the 2010 Criteria are not in effect; that it will not, in future CSC guidelines, include similar provisions singling out certain disabilities for unfavorable treatment or use categorical age cutoffs; and that it will also not interpret the current Guidelines in such a manner," OCR said in the statement. 
OCR director Roger Severino in a statement Wednesday commended Alabama for "quickly disavowing problematic triage plans and coming into compliance with federal civil rights laws within days of being contacted by our office. 
"Alabama and other states are free to and encouraged to adopt clear triage policies, but they must do so within the guardrails of the law," Severino said.
"We are pleased that the state of Alabama has rescinded this illegal policy and given notice to hospitals across the state that they may not rely on this policy and cannot discriminate against people with disabilities in accessing lifesaving care,"
said Shira Wakschlag, Legal Counsel for the Arc of the United States, in a statement Wednesday.
Rhonda Brownstein, legal director of the Alabama Disabilities Advocacy Program, in a statement said Wednesday's actions are an important first step, and the organization "appreciates that Alabama acted quickly to withdraw its discriminatory policy."
"We call on the Governor to work with ADAP and others in the disability community to develop transparent and clear guidance on how to implement these non- discrimination requirements in the event that rationing of ventilators becomes necessary," Brownstein said.
"All people deserve compassion and equal respect, and with this in mind, the allocation of care cannot discriminate based on race, color, national origin, disability, age, sex, exercise of conscience or religion," said Alabama state health officer Dr. SCott Harris said in OCR's statement. "This includes the use of ventilators during medical emergencies in addressing the needs of at-risk populations in Alabama."
Print this piece