Oliver North to Come to Huntsville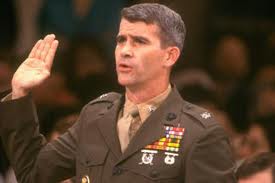 By Brandon Moseley
Alabama Political Reporter
The Madison County Young Republicans (MCYR) will host former U.S. National Security Adviser Oliver North on Friday, November 1, at the Davidson Center for Space Exploration. Colonel North will be the guest of honor at the MCYR Chairman's Dinner. North will also be a guest at a reception and photo opportunity for MCYR members and Republican VIPs.
The Madison County Young Republicans event will be at the Davidson Center for Space Exploration which is located at 1 Tranquility Base in Huntsville. The VIP Reception & Photo Op starts at 6:00 PM and is followed by the Dinner & Program at 7:00 PM.
In a written statement the MCYR said that the MCYR Chairman's Dinner with Oliver North will be an insightful and energizing night. General Admission tickets will cost $150 per person and sponsorships are still available for the one-night-only event.
For more information contact MCYR Event Chair David Pinkleton at [email protected] or go to the MCYR web site at
Retired Marine Corps Colonel Oliver North is a combat decorated U.S. Marine who served during the Vietnam War. Colonel North was also the National Security Adviser under President Ronald Reagan (R). North was a central figure in the Iran-Contra Scandal. Partisan critics of the Reagan administration accused Col. North of acting illegally in his efforts to free American hostages held by Hezbollah in Lebanon and providing covert military aid to the Contra anti communist rebels in Nicaraugua. Ultimately the court system found in behalf of North.
North later ran unsuccessfully for the U.S. Senate, became a #1 best-selling author, a syndicated columnist, and the host of "War Stories" on Fox News Channel. Colonel North is the founder of Freedom Alliance, a foundation that provides college scholarships to sons and daughters of U.S. military personnel killed in the line of duty.
The Madison County Young Republicans claim that they are the premiere organization for young professionals across Huntsville and Madison County dedicated to Republican politics. While they welcome individuals of all ages, their general membership is limited to individuals between the ages of 18 to 40 years old. Associate memberships are however also available for those wishing to support this organization.

The mission of the MCYR is focused on recruiting, training, and electing Republican candidates to office at all levels, from the courthouse to the White House. From open discussions and regular get-togethers to campaign volunteering and candidate mentoring, MCYR provides an excellent networking environment for like-minded young professionals.
MCYR monthly meetings are held on the 3rd Tuesday of each month from 6:00 PM to 7:30 PM at Wintzell's Oyster House at 5100 Sanderson Road NW in Huntsville.
For more information about the MCYR visit their website: www.mcyrs.com
Sessions says Alabama doesn't take orders from Washington after Trump inserts himself in race again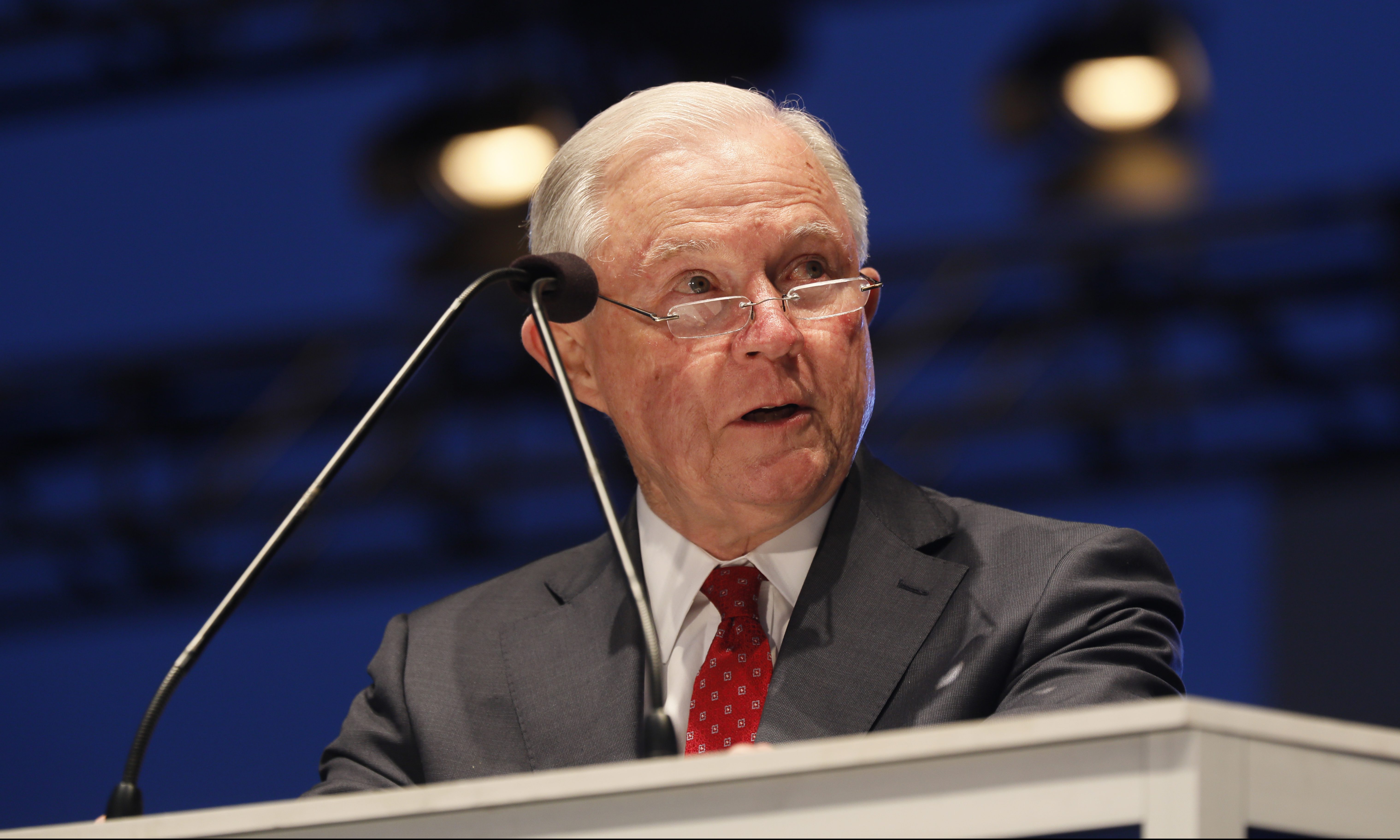 GOP Senate candidate and former Sen. Jeff Sessions, R-Alabama, released a statement pushing back against President Donald Trump's endorsement of his opponent, former Auburn coach Tommy Tuberville, in which he said "Alabama does not take orders from Washington."
The blunt comments were in response to a Twitter post from Trump once again inserting himself in the Alabama Senate race.
"I've taken the road less travelled," Sessions said. "Not sought fame or fortune. My honor and integrity are far more important than these juvenile insults. Your scandal ridden candidate is too cowardly to debate. As you know, Alabama does not take orders from Washington."
This was after Trump tweeted, "Big Senate Race in Alabama on Tuesday. Vote for @TTuberville, he is a winner who will never let you down. Jeff Sessions is a disaster who has let us all down. We don't want him back in Washington!"
Trump has called his decision to appoint Sessions as U.S. attorney general his "biggest mistake" as president.
The rift between the two former friends began in 2017 when Sessions, newly appointed as attorney general, recused himself from the Russian collusion investigation. Sessions has steadfastly defended the decision and continues to maintain that he was forbidden by U.S. Department of Justice policy forbidding anyone who was part of a campaign from investigating that campaign.
Sessions was the first U.S. senator to endorse Trump in the 2016 presidential election and worked tirelessly throughout 2016 as a surrogate for the Trump campaign.
Sessions maintains that had he not recused himself from the Russian collusion investigation things would have gone worse for Trump. As it was, his duties in the matter fell on fellow Trump appointee Rod Rosenstein, who appointed former FBI director Robert Mueller as special counsel.
The special counsel investigation successfully prosecuted a number of close Trump associates for various failings in their personal and professional lives, but ultimately never was able to indict the president or a member of the Trump family, and it never was able to produce tangible evidence that the 2016 Trump campaign was involved in collusion with Russian intelligence agencies to defeat former Secretary of State Hillary Clinton in 2016.
Sessions is running for the Senate seat he gave up to be attorney general.
Tuberville has been avoiding the media since a New York Times report detailed how Tuberville's business partner David Stroud cheated investors out of their savings and was sentenced to ten years in prison. The two had formed a hedge fund, managed by Stroud, a former Lehman Brothers broker. Tuberville maintains that he was Stroud's biggest victim, but the investors sued Tuberville, who settled out of court.
Sessions' campaign maintains that incumbent Sen. Doug Jones' campaign will capitalize on the scandal during the general election similarly to how they capitalized on allegations against former Chief Justice Roy Moore to win the 2017 special election to win the Senate seat vacated by Sessions to be attorney general.
Sessions was a late entrant into the Senate campaign. Sen. Richard Shelby, R-Alabama, has endorsed Sessions.
"Jeff Sessions is a good friend and a respected former colleague," Shelby wrote. "I believe he is well-suited to return to his role as United States Senator for the state of Alabama, where I served with him for more than 20 years. He has my full support and endorsement."
Sessions was Senator from 1997 to 2017. He was U.S. Attorney General from 2017 to Nov. 2018. Prior to his Senate service, he served the state as Alabama Attorney General, Republican Party Chairman, and U.S. Attorney under Presidents Ronald W. Reagan (R) and George H. Bush (R). Sessions was also a former assistant U.S. Attorney and a U.S. Army reserve officer. He is a native of Alabama who grew up outside of Camden in rural Wilcox County.
The Republican primary runoff is on Tuesday. In order to vote in any Alabama election you must: be registered to vote, vote at your assigned polling place, and have a valid photo ID. It is too late to register to vote in this election or obtain an absentee ballot; but if you have an absentee ballot today is the last day to return it either through mail or by hand delivering it to your courthouse absentee ballot manager's office.