Opinion: Auburn School Tax Increase Vote Shows that Voters Want Government to Do More With Less
By Brandon Moseley
Alabama Political Reporter
On Tuesday, Auburn residents rejected calls by the city's elites for mammoth property tax increases. The referendum shows that the people of Alabama are hostile toward more growth in government and politicians throughout the state of Alabama should take notice of this epic defeat.
Auburn is unique in the state of Alabama in that the largest employer in the city is education. Most Auburn residents know numerous people with doctorates (whether they have their own PhD or not). They (more than most people in Alabama) know the importance of having a strong K-12 education in laying the foundation for a lifetime.
That said, Auburn School Superintendent Karen DeLano's demands that the people surrender more of their money to her school system were convincingly rejected by Auburn voters by 54% to 46% (according to the numbers available at press time.) An impressive 9,687 people voted in this single issue referendum hidden on a late September ballot, when most of the people of this state are normally focused on college football and the start of bow season.
DeLano somehow convinced Alabama Speaker of the House Mike Hubbard (R) from Auburn that this scheme was a good idea and that this actually had real popular support. The Speaker was wrong on both counts. DeLano failed to convince the voters that raising their property taxes by 9 mills was in anybody's best interests. Ms. Delano probably should resign for her role in this whole sorry debacle.
The people of Alabama (and the nation) think that they are taxed enough. Wage growth is virtually nonexistent, the housing crash is still recent in people's memories and families are worried about the affects of impending Obamacare and paying for their own retirements.
Thinking that a tax increase was a good idea right now shows that the educrats in Auburn's city school system are somehow insulated from the lives of real people and what they think.
The bigger picture is that unless they are in a strong Democratic District (and even then I would have doubts) politicians running in the 2014 elections need to distance themselves from any calls for additional taxation for education or for any other purpose.
If the voters in Auburn won't back an education tax increase then it likely won't pass anywhere in Alabama and any statewide revenue measure should be dead on arrival in the 2014 legislative session.
Two military pilots killed in plane crash in Foley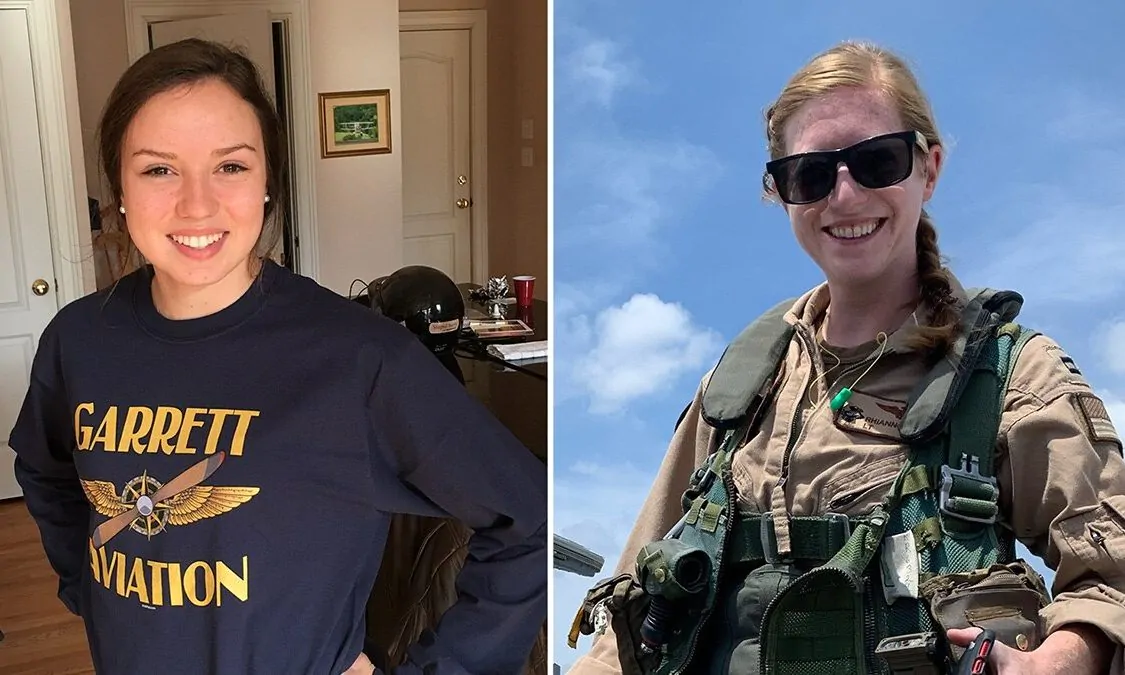 Friday, a Navy pilot and a Coast Guard student pilot were killed when their Navy T-6B Texan II training airplane crashed into a home in Foley. No one in the house was killed.
Commander Zach Harrell, a public affairs officer with Naval Air Forces, said that the plane crashed around 5:00 p.m. A house and two cars on the ground were hit in the crash.
"It is with a heavy heart that we mourn two of our pilots who lost their lives during an aircraft crash in Alabama today," the Chief of Naval Air Training said in a Twitter post. "Our deepest sympathy goes to their family and friends at this difficult time. Rest in peace, Shipmates. We have the watch."
Navy Lt. Rhiannon Ross, age 30, of Wixom, Michigan, died when her T-6B Texan II trainer aircraft crashed. She was a Navy instructor pilot, officials announced on Sunday. Also killed was Coast Guard Ensign Morgan Garrett, a 24-year-old student aviator.
Ross earned her commission in April 2012. Before joining the Florida-based Training Squadron Two in February 2018, she served three years with Helicopter Sea Combat Squadron 26 out of Norfolk, Virginia.
Garrett was from Weddington, North Carolina, and was a 2019 Coast Guard Academy graduate.
"Their spirit, friendship, and devotion to their country will not be forgotten," Navy officials said in a Sunday news release.
Ross was a member of the University of Michigan at Ann Arbor's Navy Reserve Officer Training Corps, according to her Navy career bio. Her personal awards include a Navy and Marine Corps Commendation Medal.
Friday's accident marked the Navy's first aviation-related fatality in more than a year.
"The incident is currently under investigation," Harrell said. "The Navy is cooperating fully with local authorities."
U.S. Sen. Richard Shelby, R-Alabama, said on Twitter, "Very sad to hear about the Navy trainer aircraft that crashed in Foley. My thoughts and prayers are with the families of the two service members who lost their live."
Congressman Bradley Byrne, R-Montrose, said, "As we await additional information, I hope you will join me in praying for the victims and their families. According to the Baldwin County Sheriff's office, the plane was a US Navy aircraft."
A home caught fire after the plane crashed but the Baldwin County Sheriff's Office also said no one on the ground was injured.
The T-6B Texan II is a tandem-seat, turboprop aircraft primarily used to train Navy and Marine Corps pilots, according to the Navy.
There are 245 T-6Bs based at the Navy's two aviation training bases, Naval Air Station Whiting Field, outside of Pensacola and Naval Air Station Corpus Christi, Texas. The airfield is about 45 miles from the crash site.