ALGOP Says that Democrats Played Politics with International Paper Closing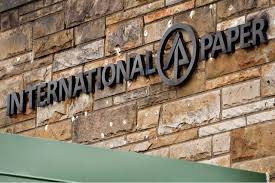 By Brandon Moseley
Alabama Political Reporter
On Monday, the Alabama Republican Party issued a statement accusing Northwest Alabama Democrats of trying to play politics with the closing of the International Paper Mill in Courtland Alabama when they were the ones blocking larger economic incentives in recent sessions of the legislature.
The Alabama Republican Party wrote, "Families in northwest Alabama were hit with devastating news recently. International Paper Company announced they would be closing their Courtland mill plant in Lawrence County, resulting in the loss of 1,110 jobs by the end of the first quarter of 2014."
ALGOP continued, "None of this is comforting news for the families who will have to make very tough decisions in the coming months. What is even less comforting for families and the state of Alabama is the subsequent actions of some north Alabama Democrats who are using the situation to try score political points."
The release said, "Two of the longest serving liberal Democrats in the Alabama Senate and Alabama House, Roger Bedford (D-Russellville) and Johnny Mack Morrow (D-Red Bay), couldn't get to a newspaper fast enough to start casting blame and trying to take political advantage of the situation."
The ALGOP charged, "In their rush to accuse Governor Bentley and Alabama Republicans of not doing enough to retain current industry, they must have forgotten that they were the ones who stood in the way of efforts to pass legislation to retain industry such as International Paper. One year ago, Governor Bentley and the Alabama legislature tried to pass a constitutional amendment (HB 159) that would have helped authorize an incentive program to help companies bring more jobs to Alabama. This amendment, along with companion legislation (HB 160), included a measure to help retain companies that are already located in Alabama and seeking to expand."
ALGOP concluded, "The legislation, known as the Alabama Job Creation and Retention Act of 2012, outlined how Alabama could become more competitive in attracting and retaining companies like International Paper. Unfortunately, the act failed to pass the legislature because of opposition from AEA and liberal legislators like Sen. Bedford and Rep. Morrow who take their marching orders from the teachers union. Now is not the time to stand in the way of job creation efforts. Now is not the time to stand in the way of pro-business legislation. Had opponents not blocked the Alabama Job Creation and Retention Act of 2012, companies like International Paper may have been able to keep their mill running and save the 1,100 jobs that will now be lost."
ALGOP predicted that the legislature will likely try to pass legislation similar to the Alabama Job Creation and Retention Act of 2012. The Republicans said that by attracting and retaining jobs revenues increase, people get to keep their jobs, more people are hired for new jobs, and the economy improves. "When it comes to job creation, Alabama needs to remain competitive with other states seeking the same opportunities for their citizens. We can't do that when anti-business groups in this state and their legislative companions do everything in their power to stop it."
The Courtland Mill is reportedly closing because more of us are switching from newspapers, magazines, junk mail advertising, and letters to newswebsites, e-magazines, email advertising, and email, thus there is less global demand for paper. It is not known whether economic incentives or a Democratic House leadership would have changed that in any way.
Print this piece
Governor awards $9.5 million in grants to expand internet access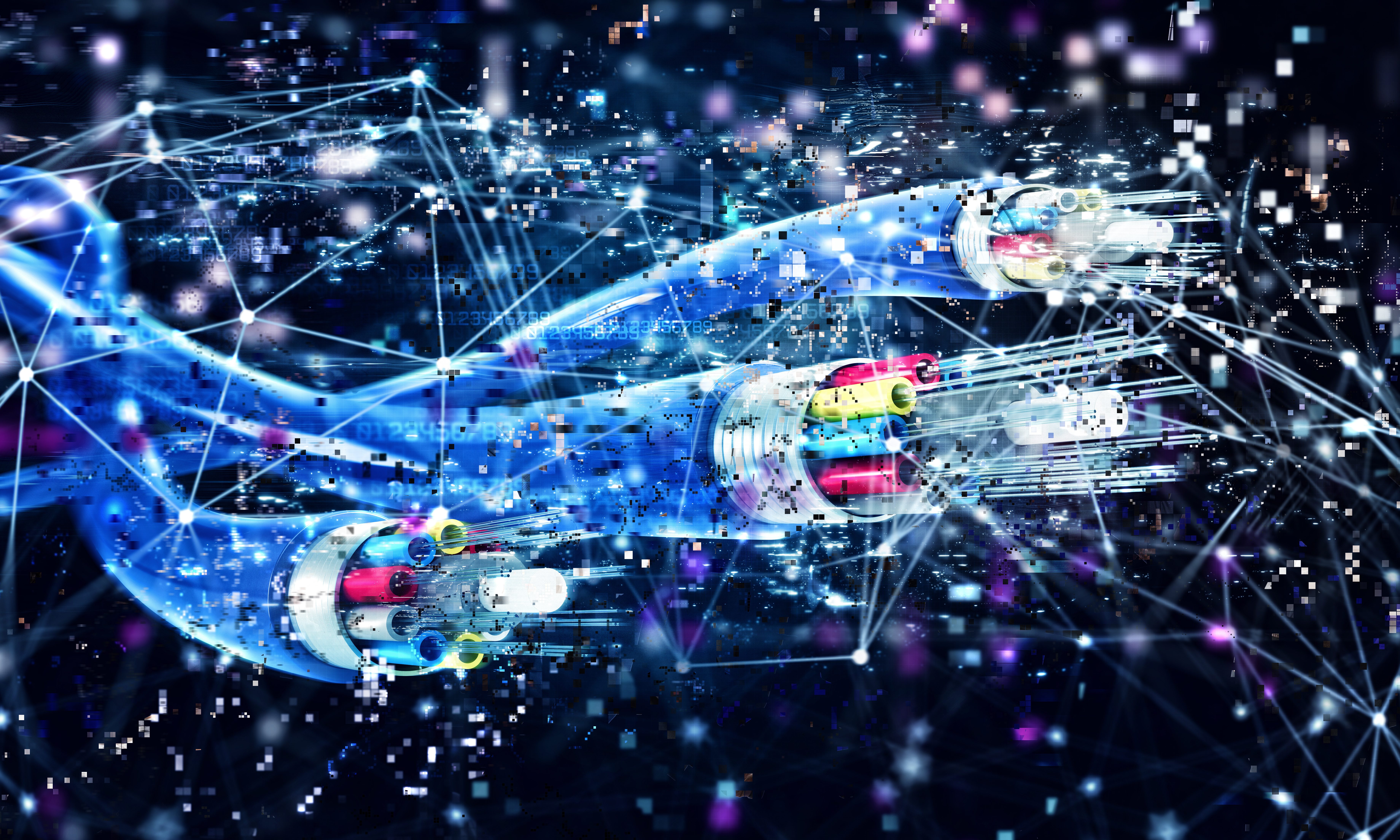 Gov. Kay Ivey has awarded 20 grants totaling more than $9.5 million to provide high-speed internet access to numerous communities throughout Alabama.
The grants, part of the Alabama Broadband Accessibility Fund, were awarded to nine broadband providers to fund multiple projects in their coverage areas.
"Availability of high-speed internet has always been vital, but the events of the past several weeks magnify just how imperative it is that all Alabamians have access to broadband," Gov. Ivey said. "I am pleased to support these projects and look forward to the day when every household, school, healthcare facility, emergency service and business throughout Alabama is afforded broadband availability."
The fund, which is being administered through the Alabama Department of Economic and Community Affairs, was created by the Alabama Legislature in 2018 to provide high-speed internet to rural and underserved areas of the state.
"As our day-to-day way of living has been impacted over the past few weeks, it has underscored the value and necessity of high-speed broadband services. That is something that Governor Ivey, the Legislature and ADECA have been working to address through the Broadband Accessibility Fund," ADECA Director Kenneth Boswell said. "ADECA takes its role in administering this program seriously and is honored to be entrusted with the responsibility."
This latest round of Broadband Accessibility grants came from applications submitted in late December 2019. Additional awards from this round of applications could also be announced.
Grants awarded and coverage areas are:
Central Alabama Electric Cooperative – $224,175 to provide broadband services in north Lowndes County including 301 households and 15 businesses.
Central Alabama Electric Cooperative – $289,100 for service in southwest Autauga and southeast Dallas counties including 343 households and 38 businesses.
Central Alabama Electric Cooperative – $480,200 for service in northwest Autauga, northeast Dallas and south Chilton counties including nearly 500 households and 31 businesses.
Central Alabama Electric Cooperative – $682,325 for service adjacent to the town of Billingsley in Autauga County which includes 656 households and 45 businesses.
Central Alabama Electric Cooperative – $1.06 million for service in Chilton County south of the city of Clanton and north of the town of Billingsley which is in neighboring Autauga County. The project will offer service to 1,093 households and 41 businesses.
Central Alabama Electric Cooperative – $557,987 for service in north-central Autauga County and parts of south-central Chilton County to include service offerings to 743 households and 21 businesses.
Central Alabama Electric Cooperative – $531,650 for service in southeast Chilton County, northeast Autauga County and northwest Elmore County including 509 households and 17 businesses.
Central Alabama Electric Cooperative – $279,300 for service in northwest Chilton County and east Bibb County including 409 households and 12 businesses.
Charter Communications – $336,830 for service in the town of Autaugaville in Autauga County including 641 household and 14 businesses.
Comcast of Alabama – $820,750 to service the Town of Dauphin Island in Mobile County including 2,500 households and 24 businesses.
Hayneville Telephone Co. – $205,705 for service in Lowndes County's Black Belt and Hicks Hill communities including 258 households and four businesses.
Hayneville Telephone Co. – $125,671 for service in an area southeast of the town of Hayneville including 187 households and one business.
Hayneville Telephone Co. – $143,265 for service southwest of the town of Hayneville including 191 households and two businesses.
Hayneville Fiber Transport Inc. (Camellia Communications) – $90,072 for service in the Butler County community of Poorhouse community northeast of the city of Greenville.
JTM Broadband – $404,414 for service in Lauderdale County east of the town of Killen including 1,303 households and 247 businesses.
Mon-Cre Telephone Cooperative – $529,707 for service in north Crenshaw County and south Montgomery County including 350 households.
National Telephone of Alabama – $357,171 for service in the Red Rock community in Colbert County including 205 households and six businesses.
Roanoke Telephone Co. – $308,882 – for service in an area of south Randolph County between the municipalities of Roanoke and Wadley including 269 households and four businesses.
Troy Cablevision – $1.38 million for service in parts of Coffee, Covington, Geneva and Houston counties including 1,190 households and 80 businesses.
Troy Cablevision – $750,625 for service in parts of Coffee, Crenshaw and Pike counties including 603 households and 38 businesses.
ADECA administers a wide range of programs that support law enforcement, victim programs, economic development, water resource management, energy conservation and recreation.
Print this piece