Education Matters
By Larry Lee
It was 10:30 on Friday morning when I wheeled into the parking lot at Hubbertville School.  Just down the hill a white-haired man was running a red riding mower across the football field, where later that day the school and community would celebrate homecoming.
I walked down and he came to a stop beside me.
"Coach, do you think Nick Saban is cutting the grass today at Bryant-Denney Stadium in Tuscaloosa? I asked.  This brought a hardy laugh from Lamar Harris and a quick, "I doubt it."
Probably as much as anything, this indicates the gulf between the world of coaching at small schools across Alabama in places like Florala, Spring Garden and Winterboro, where Lamar Harris and 65 other 1-A coaches mow grass, line fields, wash socks, scrape up funds and anything else necessary to coach a game and work with kids and the football world we see on TV on Saturdays.
Harris came to this little 1-A school in 1977.  Jimmy Carter was president.  We've had five presidents since then, but only one head coach at Hubbertville.  And for many of the folks in north Fayette County, Harris has had more impact on their lives than any of the last six presidents.
That's certainly true of Tim Dunnavant, Hubbertville's principal for nine years.  A 1981 graduate of the school he now leads, Dunnavant says Harris was the main reason he got into education.
"I played basketball for him and when I went to junior college, he asked me to help him coach," recalls Dunnavant.  "I was going to be an engineer, but switched to education because of what I learned from him."  He continued to moonlight with Harris throughout undergrad and graduate school.
Today, ag teacher Trent Hill and special ed teacher Jeff Rutledge follow in Dunnavant's footsteps.  Both are Hubbertville graduates who serve as assistant football coaches, in addition to their classroom duties.
People tend to put down roots in this little community.  "I didn't think I would stay long," laughs Harris.  "But here it is 37 years later and I'm still here."  His wife taught at Hubbertville for many years and both of his daughters went to school there.
In many ways, Hubbertville school is a glimpse of how life once was across much of Alabama.  Next door is a Church of Christ, a cemetery and a cotton patch.  Just down the road is B & M grocery where you can choose between a can of Rooster or Garrett's snuff.
"The school IS the community.  This is all we have so life pretty much revolves around school and I like that," says Harris.
It's been that way since 1923 when four schools were consolidated.  Today the bell from one (Hickory Rock) is displayed in the school library.  The school had only two principals from 1930 to 1990.
The senior class has averaged 30 students for the last ten years.  Some would contend students in such situations are shortchanged because of a lack of highly-specialized teachers or certain bells and whistles.
But the fact that Hubbertville is one of only four schools in the state with a 100 percent graduation rate offsets such contentions.  So does the fact that 4th grade reading and math scores are considerably higher than the state average.
"We just wear a lot of hats around here," says Dunnavant.  "We believe in lots of extracurricular activities and our faculty is willing to do what is necessary to help our kids."  Rhetta Tucker has been at Hubbertville since 1976.  She handles girls' physical education and has been cheerleader sponsor for most of those years.  She long ago got her CDL so she could haul cheerleaders and not have to pay for a bus driver.
Wearing different hats is nothing new to Harris.  If Hubbertville fields a team, he is the head coach.  Along the way he has won two state championships in girls' basketball and three in girls' softball.  Football and boys' basketball have won numerous area titles.  Harris is in the Alabama High School Sports Hall of Fame.
Coach Harris is the son of a Baptist minister.  Many in north Fayette County believe he is no less a minister himself.  Except his congregations wear shoulder pads, basketball shoes and softball gloves.  And if you happen by and see a white-haired gentleman on a red lawnmower, you'll know that church is about to begin.
Larry Lee led the study, Lessons Learned from Rural Schools, and is a long-time advocate for public education.  [email protected]  read his blog: www.larryeducation.com
Opinion | On the Nov. 3 ballot, vote "no" on proposed Amendment 1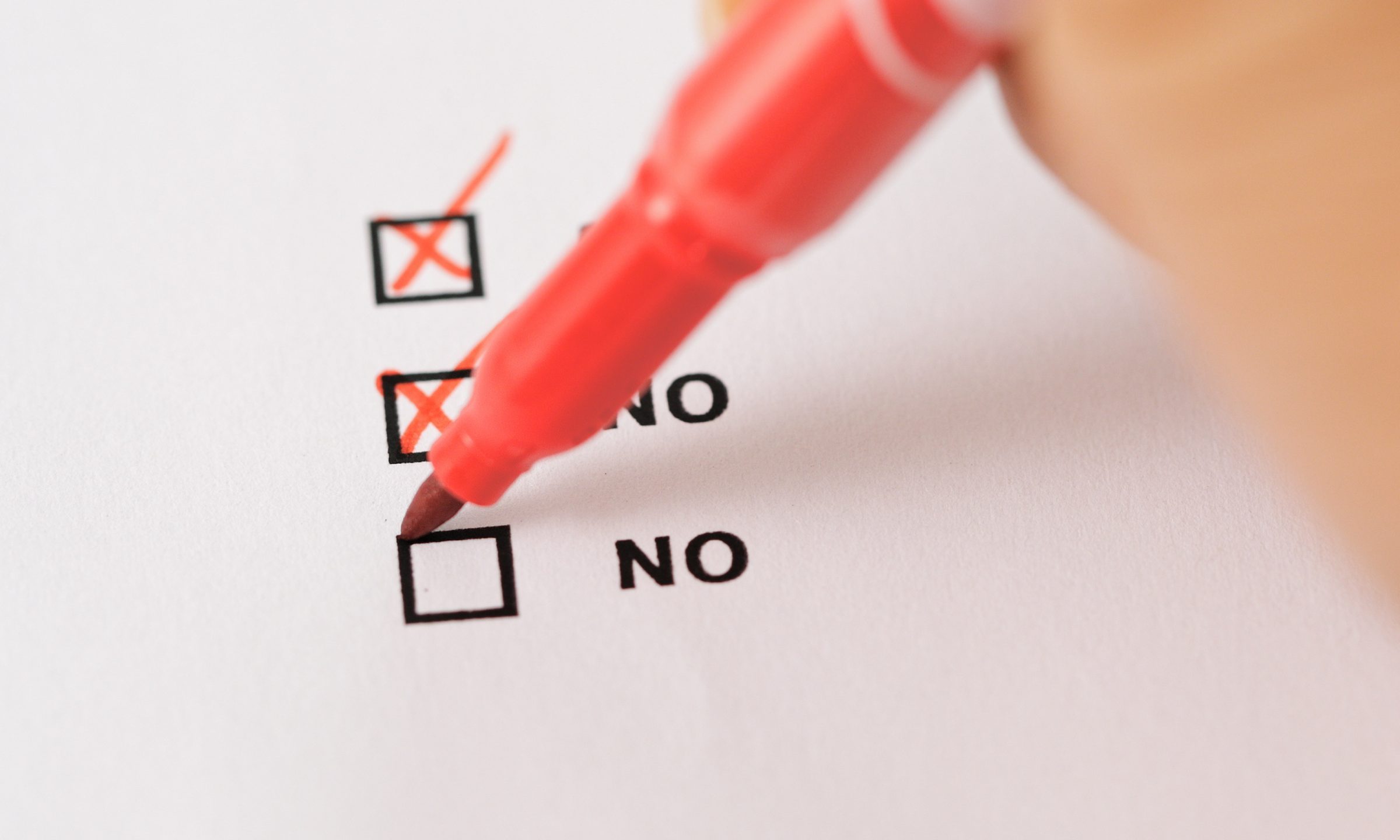 On Nov. 3, 2020, all Alabama voters should vote "no" on proposed Amendment 1. Vote no on Amendment 1 because it could allow state law changes to disenfranchise citizens whom the Legislature does not want to vote. Because Amendment 1 has no practical purpose and because it opens the door to mischief, all voters are urged to vote no.
Currently, the Alabama Constitution provides that "Every citizen of the United States…" has the right to vote in the county where the voter resides. Amendment 1 would delete the word "every" before citizen and replace it with "only a" citizen.
In Alabama, the only United States citizens who cannot vote today are most citizens who have been convicted of a felony of moral turpitude. These felonies are specifically identified in Ala. Code 17-3-30.1.
Without Amendment 1, the Alabama Constitution now says who can vote: every citizen. If voters approve Amendment 1, the Alabama Constitution would only identify a group who cannot vote. With Amendment 1, we, the citizens of the United States in Alabama, thus would lose the state constitutional protection of our voting rights.
In Alabama, no individual who is not a United States citizens can vote in a governmental election. So, Amendment 1 has no impact on non-citizens in Alabama.
Perhaps the purpose of Amendment 1 could be to drive voter turnout of those who mistakenly fear non-citizens can vote. The only other purpose for Amendment 1 would be allowing future Alabama state legislation to disenfranchise groups of Alabama citizens whom a majority of the legislature does not want to vote.
In 2020, the ballots in Florida and Colorado have similar amendments on the ballots. As in Alabama, Citizens Voters, Inc., claims it is responsible for putting these amendments on the ballots in those states. While Citizens Voters' name sounds like it is a good nonprofit, as a 501(c)(4), it has secret political donors. One cannot know who funds Citizen Voters and thus who is behind pushing these amendments with more than $8 million in dark money.
According to Citizen Voter's website, the stated reason for Amendment 1 is that some cities in several other states allow non-citizens to vote. My understanding is that such measures are rare and only apply to voting for local school boards.
And why would a local government's deciding that non-citizens can vote for local school boards be a state constitutional problem? Isn't the good government practice to allow local control of local issues? And again, this issue does not even exist in Alabama.
The bigger question, which makes Amendment 1's danger plain to see, is why eliminate the language protecting "every" citizen's right to vote? For example, Amendment 1 could have proposed "Every citizen and only a citizen" instead of deleting "every" when adding "only a" citizen. Why not leave the "every" citizen language in the Alabama Constitution?
Amendment 1 could allow Alabama new state legislation to disenfranchise some Alabama citizens. Such a change would probably violate federal law. But Alabama has often had voting laws that violated federal law until a lawsuit forced the state of Alabama not to enforce the illegal state voting law.  
The most recent similar law in Alabama might be 2011's HB56, the anti-immigrant law. Both HB56 and Amendment 1 are Alabama state laws that out-of-state interests pushed on us. And HB56 has been largely blocked by federal courts after expensive lawsuits.
Alabama's Nov. 3, 2020, ballot will have six constitutional amendments. On almost all ballots, Amendment 1 will be at the bottom right on the first page (front) of the ballot or will be at the top left on the second page (back) of the ballot.
Let's keep in our state constitution our protection of every voters' right to vote.
Based on Amendment 1's having no practical benefit and its opening many opportunities for mischief, all Alabama voters are strongly urged to vote "no" on Amendment 1.