Gov. Says Conflicts of Interest Found at ASU, Attorney for the University Says No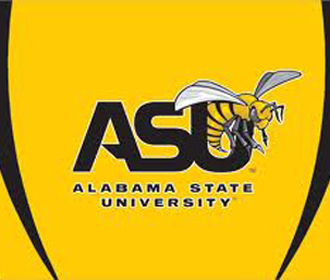 By Brandon Moseley
Alabama Political Reporter
On Monday the auditing firm that is investigating allegations of financial impropriety at embattled Alabama State University released a 36 page report which appears to vindicate explosive allegations by former ASU President Joseph Silver
The preliminary 36 page report claims that auditors have found evidence of possible conflicts of interest involving board of trustee members, contracts without proof that any actual work was ever performed, financial waste, payments to family and friends of ASU board of trustees (BOT) members, inappropriate payments, and obstructing the investigation.
Alabama Governor Robert Bentley (R) who ordered the investigation accused ASU authorities of stonewalling the investigation and vowed, "We also will furnish all of this material to the appropriate authorities. We will furnish it to the Attorney General's Office and we also will furnish this to the federal authorities."
ASU attorney U.W. Clemon responded: "ASU is deeply troubled by Governor Bentley's release this afternoon of a "Privileged and Confidential" document titled "Preliminary Update." The release of this document is unfair and is in violation of an express agreement reached with the Governor's Office two weeks ago that ASU would be allowed to review and respond to the forensic audit before it was released."
Clemon claimed that he and the BOT have not had a reasonable opportunity to review and analyze the Preliminary Update, but said that what we have reviewed is incorrect.
Clemon said that,
"Nowhere in the 36-page preliminary report is there any allegation, claim or finding that any ASU Trustee, administrator or staff member stole or otherwise misappropriated funds. The report alleges various 'conflicts of interest' with respect to three Trustees. Nowhere in the report does it find that these Trustees sought or received a personal benefit from the contracts listed, nor does the report find that these Trustees caused the contracts involved to be executed between ASU and individuals/entities listed."
Retired federal judge Clemon said, "The alleged conflicts of interest were declared by a firm that was handpicked by the Governor without a bid and was paid for by funds under his control." Clemon continued, "Much of the report questions ASU's accounting procedures and codes. All of ASU's accounting procedures during the five-year review period conformed to generally accepted accounting principles in the industry, as has been confirmed through regular, periodic audits."
Clemon claimed that the firm's allegations of "obstruction" during the review process was based solely on the fact that ASU hired outside legal counsel to represent the University's interests during its investigation.
Governor Bentley ordering a forensic audit of embattled Alabama State University (ASU) after a fiery exchange between the ASU BOT and then University President Dr. Joseph Silver. The review was conducted by Forensic Strategic Solutions, Inc., of Birmingham.
At the time of the ordered review Gov. Bentley said, "Alabama State is a world-class university that makes a positive difference in this community and in the lives of all the students it serves. Recently, many people have expressed concerns about contracts and other matters surrounding the university. The students, faculty, staff and alumni of ASU, and all the people of this state, deserve transparency. I support continuing to use Warren Averett, LLC, to conduct the institution's financial audit. However, I am engaging Forensic Strategic Solutions to conduct a separate analysis as well."
Dr. Joseph Silver became President of Alabama State University in September 2012. After he alleged that ASU had longstanding improper financial arrangements involving certain public officials, the new University President was suspended by the ASU Board of Trustees (BOT) on November 26. Literally minutes before he was suspended, President Silver fired Rep. John Knight (D) from Montgomery as the ASU Executive Vice President and Chief Operating Officer by email using his i-phone. President Silver also sent a termination email to Danielle Kennedy, the vice president of university relations.
An ASU attorney has since stated that the firings of Kennedy and Knight were a violation of University procedures and ASU has overruled those personnel actions by President Silver. The BOT appointed Knight as the interim University President. An ASU attorney later announced that the firings of Knight and Kennedy were void because Silver did not follow University procedures.
On November 27th, the Vice President for Business and Finance, Edward Patrick and Joyce Outler, the Senior Assistant to the President, were both suspended. Three days later they were both fired.  University Vice President Danielle Kennedy said the two no longer work for Alabama State because the board of trustees did not approve their hiring. Patrick and Outler had previously worked at Clark Atlanta University with President Silver.
On November 30th, the BOT met again this time with Alabama Governor Robert Bentley in attendance. The BOT accepted Alabama Governor Robert Bentley (R) recommendation that the BOT postpone any decision about embattled University President Joseph Silver's future for 5 to 10 days and conduct an independent audit of ASU's finances. Silver defended his conduct and said that the reason he was punished is because he exposed "old bones" by questioning ASU's contracts. Silver has since accepted a financial settlement from the University that includes a confidentiality agreement.
At the urging of the Governor the ASU Board ordered an audit of all University contracts by the firm of Warren Averett Wilson & Price in Montgomery. After some political insiders questioned the independence of Warren Averett Wilson & Price because they have done financial review work for ASU before, Gov. Bentley ordered a full forensic audit by an outside auditing firm.
Gov. Bentley said at the time, "This is in the best interest of Alabama State and all of us who love this university. We want to make sure nothing gets in the way of the success of ASU and its students. The ASU Board and leadership have publicly stated that they support full transparency in this process, and this additional review will help ensure we achieve that."
Congressional candidate James Averhart endorsed by list of U.S. dignitaries, retired military leaders
The 1st Congressional District Democratic candidate has been endorsed by a list of retired U.S. dignitaries and retired military leaders, his campaign said Wednesday.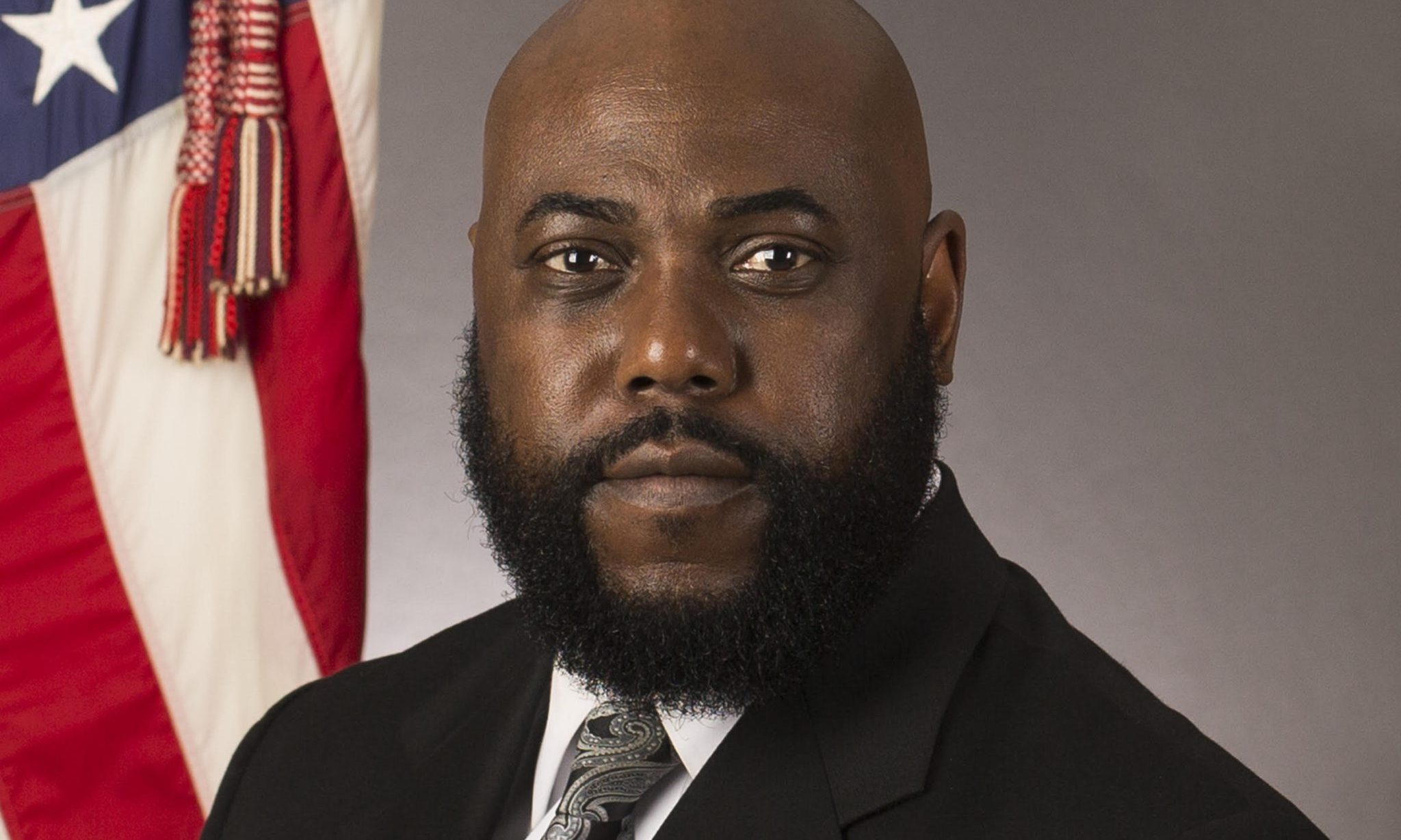 James Averhart, the Democratic candidate in Alabama's 1st Congressional District and a retired U.S. Marine, has been endorsed by a list of retired U.S. dignitaries and retired military leaders, his campaign said Wednesday.
"James Averhart is an integral leader — a man of principles and a patriot. He is the best choice to represent District One on The Hill," said Ambassador Theodore Britton, a World War II Veteran who was nominated by President Gerald Ford to serve as U.S. ambassador to the island nations of Barbados and Grenada.
Retired U.S. Marine Corps Lt. General Walter E. Gaskin, who served as commanding general of the 2nd Marine Division at Camp Lejeune, North Carolina, said Averhart is experienced in matters of government and policy and understands the lay of the land in Washington D.C.
"He will be ready to hit the ground running to get things done for the district, and moreover, be that bridge to unite the parties in Congress as well as the nation," Gaskin said in a statement.
"James Averhart is a strong dynamic leader who will get the job done. He is meticulous and a consummate professional that will advocate and work for all citizens of our district and Alabama," said Ambassador J. Gary Cooper, a retired Marine Corps major general who was nominated by President George H.W. Bush to serve as assistant secretary of the Air Force, Manpower and Reserve Affairs, and was nominated by President Bill Clinton to serve as U.S. ambassador to Jamaica.
"At a time when it seems that the Republican leadership is in lockstep with a president, who considers those in service to our great nation to be 'suckers' and 'losers,' is antithetical to what this country needs. We have over 30,000 citizens hospitalized and over 211,000 deaths due to coronavirus, which could have been prevented with sound, methodical leadership. We have been disappointed by this President and the Republican leadership standing with him. It is time for substantive change in our Nation's Capital," Averhart said.
"The American citizenry deserves and expects more of its leadership. We should no longer settle for those who continue to promulgate untruths and spew divisive rhetoric. We deserve leadership who will extol the truth and hold in high regard a united nation," Averhart said.
Avergart's Republican opponent in the Nov. 3 election is Mobile County Commissioner Jerry Carl.
The following are a list of Averhart's endorsements, according to his campaign:
Ambassador Theodore Britton
Nominated by President Gerald Ford to serve as U.S. Ambassador to the island nations of Barbados and Grenada
Served as the U.S. Special Representative to West Indian island nations of Antigua, Dominica, St. Christopher, Nevis, Anguilla, St. Vincent, and St. Lucia
Ambassador J. Gary Cooper 
Vietnam Veteran and Retired U.S. Marine Corps Major General
Nominated by President Bill Clinton to serve as U.S. Ambassador to Jamaica.
Nominated by President George H.W. Bush to serve as Asst Secretary of the Air Force, Manpower and Reserve Affairs.
Lieutenant General Ronald L. Bailey
First African American to command the 1st • U.S. Marine Division
Served as Deputy Commandant for Plans, Policies and Operations, U.S. Marine Corps.
Retired in 2017 following 41 years of service.
Lieutenant General Walter E. Gaskin
Served as Commanding General of the 2nd Marine Division at Camp Lejeune, NC Served as Commanding General, Marine Corps Recruiting Command, Quantico, Virginia
Served as Chief of Staff, Naval Striking and Support Forces-Southern Europe
Served as Deputy Commanding General, Fleet Marine Forces-Europe in Naples, Italy
Major General Cornell A. Wilson, Jr.
Served as Director, Reserve Affairs Division, Manpower and Reserve Affairs – Headquarters, U.S. MArine Corps, Quantico, Virginia.
Appointed by Gov. Pat McCrory, NC, to the position of Secretary of Military and Veterans Affairs.
Lieutenant General Willie J. Williams
Served as Director of the Marine Corp Staff
Retired in 2013 after serving 39 years in the U.S. Marine Corp.
Brigadier General John R. Thomas
Served as Director for Command, Control, Communications and Computers, U.S. Marine Corps.
Served as Director and Chief Information Officer, U.S. Marine Corp.