Oden Addresses Greater Birmingham Young Republicans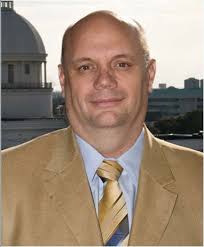 By Brandon Moseley
Alabama Political Reporter
On Thursday, October 10th Public Service Commissioner Jeremy Oden (R) addressed a crowded audience at the Greater Birmingham Young Republicans meeting at the Fox and Hound near the intersection of I-459 and U.S. Hwy 280.
Oden was appointed to the Alabama Public Service Commission (PSC) by Governor Robert Bentley (R) in December when then PSC member Twinkle Andress Cavanaugh vacated her position on the Commission to accept the Presidency of the Commission which she won by unseating then incumbent President Lucy Baxley (D) in the 2012 election.
Oden said that he grew up in the Cullman area around Vinemont. His was a family of farmers and small business owners. Like the young Republicans of today, Oden said that he was active in Republican politics as a young man, but back then Alabama was still controlled by Democrats. Oden ran for the state legislature in 1984 and won four years later.
His House District 11 included parts of Cullman Morgan and Blount Counties. Oden said that he was one of the first Cullman Republicans to be elected after Guy Hunt and he has seen a lot of good changes since then as the state has moved from being a Democrat state to a Republican state.
Along with then Republican Party Chairman Winton Blount, Oden focused on creating County Republican parties.
Oden admitted that as a state legislator a lot of us didn't know what the PSC actually does. Gov. Bentley asked him to take the job and he agreed.
Commissioner Oden said that the PSC was created to regulate the railroads. Around 1910 the state began seeing electricity companies form in the state. In the 1920s the state began regulating the power companies. In the 1930s trucking became a serious industry in the state and the PSC was tasked with regulating trucking with major regulation of trucking industries in the 1970s. Telephones were also regulated by the PSC.
Starting in the 1980s the state deregulated telephone companies, the railroads, and trucking became a federal regulatory issue. By 2006, the primary companies being regulated by the PSC were Alabama Power, Alabama Gas Company (Alagasco) and Mobile Gas. The PSC still inspects the railroads in the state and regulates the oil and gas pipelines for their economic feasibility and safety.
Oden said that very few people paid close attention to the PSC until the formal revue versus informal review issue on rates that came up early this year.
Oden and Commission President Cavanaugh voted to go informal, but Commissioner Terry Dunn (R) wanted a full formal review process. Oden said, "A lot of people did not know who we were until it got in the papers."
The issue thrust the PSC into the spotlight. Oden believes that he and President Cananaugh made the right decision. Oden said that the PSC looks at the rates and determines based on experience whether the company is reliable or not.
Oden said that he and the PSC President have created a combination process that is both a formal and informal process. Testimony is under oath and regular citizens can still participate without having to go through the complex deposition process of a formal review.
Oden warned that there is a huge movement in this country commonly referred to as the war on coal, but they won't stop there. They are going into trying to stop actual energy production.
Oden said, "We use a very cheap easily obtainable product and that is what we set the backbone on and that is coal."
Oden said that the informal process lets us keep the discussion on rates.
Oden said that when we look nationally we have a President who has his own group. His campaign group was converted into a national campaign. Groups like the AARP, Sierra Club, and SELC are down here at the review meetings trying to push their agendas.
Commissioner Oden said that Georgia started this process two years ago. They are now shutting all of their coal plants down and going to nuclear and natural gas and Georgia power rates have begun to increase.
Oden said that when you start moving away from your major energy source you create new costs and that you need to understand energy production.
TVA started moving away from coal and then asked for a rate increase.
Oden said that the backbone on energy in Alabama is a combination of coal, natural gas, nuclear and hydro-electric.
Oden said that as a residential customer you want the cheapest power source you can get. High power rates would also hurt our ability to recruit new jobs or keep the ones we have now.
A high rate of energy cost means they will not come to Alabama. Oden said that California is where the environmental extremists have been most successful and no one will locate a major manufacturing plant in that state any more because of the excessive energy costs,
The cost of energy is the #1 or #2 factor in why many plants choose a site to re-locate too.
Oden said that the environmental extremists want to add alternative energy to the mix. Oden said that
there are only two places in Alabama where wind is even feasible and producing electricity through massive solar plants is too expensive. Many times of the year, Alabama has little to no wind and when the wind is blowing it is usually blowing in a storm.
Oden said that Alabama consumers will see no rate increase on their power bills until 2015
Oden warned that the PSC has been attacked for the last year by the environmental extremists and that they are moving to influence the state legislature and are beginning to attack other industries.
When asked if the state should just eliminate the Public Service Commission, Oden said that the state would still have to have some agency that does what the PSC does, whether that group is appointed by the Governor or the legislature would be an issue the legislature would have to deal with.
Jeremy Oden is seeking another four years on the Public Service Commission in the 2014 elections. He currently has no announced opponent.
Afterwords, Alabama Young Republicans Chairman Clayton Mark Turner said on Facebook, "Enjoyed hearing from Commissioner Oden tonight. He gave a great background on the PSC and their role in our state. Hearing that it's not just energy industry related jobs that are affected when over regulation occurs but business investment that affects all Alabamian jobs really hit home with me. Young people are most affected by the possibility of an economic downturn. It's vital for us to continue having these discussions to promote economic growth in our state."
Turner said that next month's meeting will be their officer elections. Greater Birmingham Young Republicans Chairman Jimmy Entrekin is not running for re-election. Anyone interested in running for GBYR Chairman or one of the offices should contact Turner or Entrekin before next month's meeting.
Birmingham approves $1.3 million contract for real-time crime center technology
Woodfin repeated that facial recognition capabilities will not be used in accordance with the contract.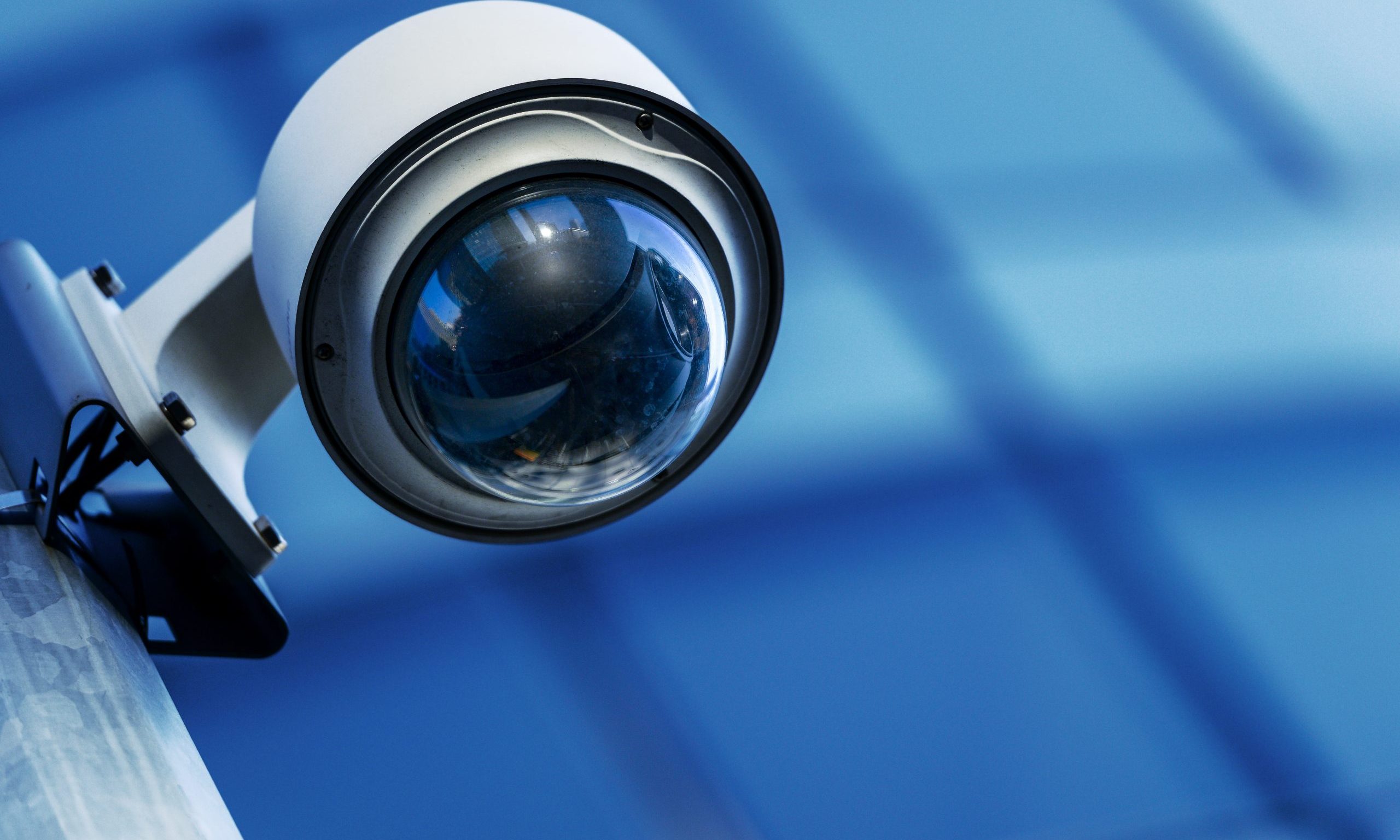 The Birmingham City Council approved a five-year, $1.3 million contract with Motorola this week to provide new technology for the police department's real-time crime center amid unease and public concern over the potential use of facial recognition software within the new systems.
Mayor Randall Woodfin insisted in his remarks made before the council that the new technology is meant to integrate existing hardware and technology inside the real-time crime center. "You're not buying any additional new equipment," he said, "You're buying something to integrate all those systems."
The software suite includes Motorola Solutions's CommandCentral Aware, a system that aggregates video, image and other data information into one interface, and BriefCam, a "video synopsis" system that will further integrate and analyze information from Birmingham's ShotSpotter systems, public cameras and police body cameras.
Briefcam offers facial recognition capabilities, which was the main concern of community members speaking before the council, and the risk that use of the technology could disproportionately affect Black people. Facial recognition technology has a record of racial bias and misidentifies Black people at rates five to 10 times higher than white people.
"Despite assurances that there will not be facial recognition implemented at this phase that does not prevent it from being implemented in the future," said Joseph Baker, Founder of I Believe in Birmingham and one of the Birmingham residents voicing concern on the proposal. "I believe that this software, if fully implemented, can easily lead to violations of unreasonable searches."
Another resident who spoke against the resolution was Byron Lagrone, director of engineering at medical software solutions company Abel Healthcare Enterprises. Lagrone pointed to IBM and Amazon as examples of companies that have halted or abandoned facial recognition and object tracking software altogether over racial bias concerns.
"The prevailing attitude, among technical people is this technology is not effective, and it causes high amounts of harm for next to no gain," Lagrone said.
Woodfin repeated that facial recognition capabilities will not be used in accordance with the contract.
"It's explicit in this contract that facial recognition will not be used," Woodfin said, "[If] facial recognition wants to be used in the future of this city. It would have to be approved by this body. … The mayor's office or the police department doesn't have unilateral power to use facial recognition. That is not part of what our contractual relationship is with Motorola."
Woodfin also clarified that the total $1.3 million price of the contract will not be paid as a lump sum but spread out over the five-year commitment.
The city council voted 8 to 1 to approve the contract, with District 8 Councilman Steven Hoyt speaking in favor of the use of facial recognition capabilities.
"You can't say, 'I'm going to build a house but I'm not going to use the restroom,'" Hoyt said. "If it's in the house, you're going to use the restroom. … If it has the capability of facial recognition, guess what's going to happen? You're going to use it. I'm going to vote for it because I know we've got to have every tool we can garner to fight crime, because it's out of hand."
Hoyt also suggested a review of the information collected by the new system apparatus.
"I do think, for the public's sake, we need to have some way we review that and see how it's being used," Hoyt said. "We need that to go along with this."
District 3 Councilwoman Valerie A. Abbott — who said she was the victim of a burglary the day before the vote — echoed the mayor's insistence that the facial recognition capabilities would not be deployed unless authorized by the city council, reading a letter from Motorola stating "in order to enable facial recognition, Motorola will require an addendum or change order to the contract," which would have to come before a public meeting of the city council.
"I too would not want facial recognition," Abbot said, "I'm voting in favor of this because the majority of my constituents are telling me they want more and better policing, capture of criminals, prevention of crime."
District 5 Councilman Darrell O'Quinn was the lone no vote among the near-unanimous city council, stating that he had "some reservations about how we're doing this and will vote my conscience." 
Later, O'Quinn was quoted in BirminghamWatch, saying his vote reflected his concerns about "taking on a new debt obligation in the midst of a projected $63 million shortfall in revenue."