Clements Talks to Rainy Day Patriots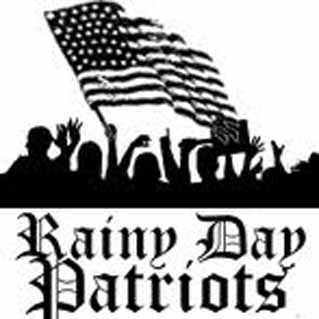 By Brandon Moseley
Alabama Political Reporter
On Thursday, Jamie Clements, candidate for House District 62, addressed the Rainy Day Patriots (RDP) at their regular October meeting at the Homewood Library.
Clements told the RDP said that he is a native of Tuscaloosa County and is a civil engineer by training. In addition to his work as an engineer he works as adjunct professor at the University of Alabama teaching surveying for engineers.
Clements is a Vice President at PELA Engineering. He has 3 kids: ages 2, 8, and 13.
Clements was involved in the College Republicans during the 1980s, but became much less involved while he was building his professional life. Clements said that the whole climate of the U.S. is different that what it was 30 years ago. Clements said that he has become re-involved in politics and has been re-learning politics.
Clements is the First Vice Chairman of the Tuscaloosa County Republican Party and is the faculty adviser for the University of Alabama College Republicans. Clements was also a delegate at the 2012 Republican Convention in Tampa Bay.
Clements said to the RDP that he is a problem solver and that he believes in maintaining a civil discourse even when talking with people whom he disagrees. He said that he is pro second amendment. "I want as many guns as I can get. I like them." He said that he is pro-Life. He is opposed to Common Core because, "We don't need the federal government to tell us how to think." Clements said, That we have issues to deal with like same sex marriage and abortion shows for about 50 years the Church has failed. Jesus Christ is the only answer to problems like same sex marriage and abortion. The Church should be teaching personal responsibility.
One of the crowd asked him why the Tuscaloosa Republicans hosted Karl Rove. Clements said, "I had nothing to do with that." I am not impressed by Karl Rove."
Clements said that one problem with the growth of the Republican Party is that a lot of people switched parties that don't really have a conservative political philosophy. "There are a lot of RINOs (Republicans In Name Only) in Tuscaloosa.
Jamie Clements does not face a Republican incumbent because Rep. John Merrill (R) is vacating the seat to run for Alabama Secretary of State.
District 62 is in the southeastern part of Tuscaloosa County around exit 100 and includes Vance, Colley, and Taylorville.
Chad Mathis's campaign manager, Matt Sauvage also spoke to the RDP. Sauvage said that Mathis (R) from Indian Springs is not a career politician. He wants to get things done. He owns a business and is a small business guy. Mathis is worried about Obamacare and the out of control spending in Washington. Mathis is running for the Sixth Congressional District seat currently held by Representative Spencer Bachus (R). After 21 years in the Congress, Bachus is retiring when his current term ends in December 2014.
Sauvage said, "We need somebody who will represent the values of people in Washington."
The Rainy Day Patriots were not ready to commit because they are waiting to see whether or not Sen. Scott Beason (R) from Gardendale will enter the race. Beason challenged Bachus unsuccessfully in the 2012 Republican Primary.
Sauvage said that, "Beason is someone that I very much respect." Sauvage said that Mathis has assembled an experienced campaign team. People with different perspectives and experiences. Sauvage said that Mathis worked on the Ted Cruz (R) campaign in Texas. He helped Richard Mourdock in Indiana and is similar in political philosophy to Sen. Mike Lee.
Legislative Director of the Rainy Day Patriots Ann Eubanks said that Chad Mathis has always been supportive of the Rainy Day Patriots and has attended several of their meetings.
In other RDP business, Ann Eubanks said that RDP President Zan Green has relocated to Dauphin Island which is why she could not attend the meeting. In Zan's absence, the meeting was conducted by Eubanks, Dawn Ray, and Melody Worbington.
The next regular meeting of the Rainy Day Patriots will be Thursday, Nov 12th at the Homewood Library. Doc Thompson from the Glenn Beck Radio Program will be there to kick off their year long 2014 election campaign. Candidates are invited.
Eubanks said that members should be aware of one issue that has come up. Calhoun County Republican Party Chairman Gene Howard published a article in the Calhoun County newsletter claiming that the Alabama Education Association (AEA) is now recruiting candidates from the tea party. Howard reported that State Senate candidate, Tom Sprayberry (R), had accepted $30,000 from the AEA in his bid to primary challenge incumbent Sen. Gerald Dial (R). Eubanks said that Sprayberry is not a Rainy Day Patriot, is not affiliated with the Calhoun County Rainy Day Patriots, and simply spoke to the Calhoun County RDP chapter.
Eubanks said that the Rainy Day Patriots and the Calhoun County and Walker County Rainy Day Patriots have not and do not accept money from the AEA.
State house candidate Matt Fridy (R) also addressed the RDP.

Alabama reports 1,750 new COVID-19 cases ahead of July 4th
The seven-day average of cases per day surpassed 1,000 for the first time Friday.
Heading into the Fourth of July holiday weekend, Alabama is reporting more cases of COVID-19 than ever before as hospitalizations continue a worrisome surge and the state's death toll rises.
Since the first coronavirus case was identified in Alabama on March 30, 41,362 Alabamians have tested positive for COVID-19, according to the Alabama Department of Public Health.
The state reported at least 1,758 positive cases on Friday alone, the most since the pandemic began. In the past seven days, 7,645 cases have been reported, the most of any seven-day period since the pandemic began.
The seven-day rolling average of new cases — used to smooth out daily variability and inconsistencies in case reporting — surpassed 1,000 for the first time Friday.
Ahead of the holiday, the Alabama Department of Public Health is urging Alabamians to celebrate at home due to the coronavirus crisis.
On Friday, the Alabama Department of Public Health announced that another 22 Alabamians have died from COVID-19 just in the last 24 hours. That takes the state's COVID-19 death toll to 983. Of those, 96 died in the last week alone (June 27-July 3).
A few simple steps can greatly reduce your chances of being exposed and exposing others to COVID-19. Everyone should practice good hygiene, cover coughs and sneezes, avoid touching your face and wash hands often. Avoid close contact with people who are sick, even inside your home, and maintain a distance of at least 6 feet from others not in your household.
The use of cloth face coverings or masks when in public can greatly reduce the risk of transmission, particularly if the infected individual wears a mask. Many people are contagious before they begin to show symptoms — or may never develop symptoms but are still able to infect others.
Alabama reported an additional 22 deaths Friday, bringing the state's COVID-19 death toll to 983, according to the Alabama Department of Public Health.
Of those, 96 died in the past seven days alone, or roughly 10 percent of the state's total death toll. In the past 14 days, 171 people have died, or roughly 17 percent of the state's death toll.
Even as the number of tests also increases — at least 430,000 have been tested — a larger percentage of tests are coming back positive compared to any other time period, according to the Department of Public Health and APR's tracking.
Roughly 15 percent of tests in the past week have been positive.
The large increases come as Alabama Gov. Kay Ivey on Tuesday extended the current "safer-at-home" public health order, which was set to expire Friday, to July 31.
The number of individuals hospitalized with COVID-19 is also at a new high, with at least 843 people hospitalized with the virus on July 2, the most since the pandemic began.
On Monday, in Jefferson County, where cases are increasing rapidly, residents were ordered to wear masks or cloth face coverings in an attempt to slow the spread of the virus. On Tuesday, the city of Mobile also began mandating masks or face coverings. The cities of Tuscaloosa, Montgomery and Selma have also implemented face covering orders.
Of the 7,645 cases confirmed in the last week, 1,321 — or roughly 17 percent — were reported in Jefferson County alone. Nearly 28 percent of Jefferson County's 4,802 total cases have been reported in the last seven days. Since March, 152 people have died in Jefferson County.
A campaign rally for President Donald Trump that was planned for Mobile on July 11 has been canceled because of the rapidly worsening coronavirus situation there. Mobile County has had 633 newly diagnosed cases in the last week, or roughly 8 percent of the state's cases this week. Mobile County has had a total of 3,904 cases and 134 deaths over the course of the pandemic.
Montgomery County reported 426 newly diagnosed cases in the last week. Overall Montgomery has had 3,947 total cases and 104 deaths thus far.
Tuscaloosa County has 393 new cases this week. The surging number of cases in Tuscaloosa and Lee Counties — where 276 tested positive this week — could potentially put the 2020 college football season in jeopardy. Tuscaloosa has had a total of 2,188 cases and 42 deaths, while Lee County has a total of 1,302 cases and 37 deaths.
Despite making it through several months with relatively moderate increases, Madison County is also experiencing a surge of new cases in recent weeks — with 407 cases in the last week alone. Madison has had 1,271 cases and seven deaths.
Many people are flocking to the beach for the Fourth of July holiday, where the coronavirus is also surging in Baldwin County with 328 new cases in the last seven days. Baldwin had been largely spared to this point with 828 cases in total and nine deaths. This week's increase accounts for 40 percent of the county's total case count.
Alabama is not alone in seeing surging case numbers. Forty of the 50 states reported rising coronavirus cases in the last week. On Thursday, 57,236 new cases were diagnosed and 687 Americans died. The U.S. death toll from the global pandemic has risen to 131,823.
Globally, there have been 11,092,229 cases diagnosed, though the real number is likely much higher. At least 526,450 people have died from COVID-19, and, with 208,860 new cases diagnosed on Thursday alone, there is no sign that this global pandemic will be over any time soon.