Civil Rights Coalition Wins Suit Against Alabama's Anti-Immigrant Law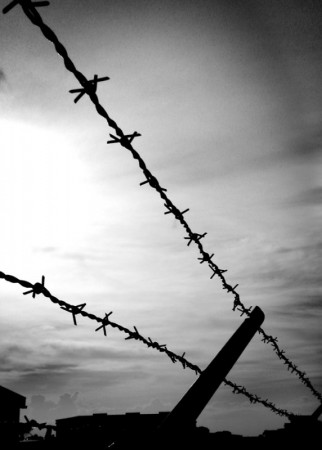 Staff Report
MONTGOMERY—The coalition of civil rights groups that challenged Alabama's anti-immigrant law, HB 56, announced today an agreement that permanently blocks key provisions of the law and significantly limits racial profiling under Sections 12 and 18, the "show me your papers" provisions. A similar agreement is being entered in a case brought by the Department of Justice and also in one brought by church leaders. Both agreements are pending final approval by the court.
Under the agreement, the provisions currently temporarily blocked by the courts will be permanently blocked. The state will also pay the coalition attorneys' fees and costs, as required under federal law. Alabama joins Arizona, South Carolina, Georgia and other states whose anti-immigrant laws have been stopped by the courts.
"We warned the legislature when they were debating HB 56 that if they passed this draconian law, we would sue in court and win," said Kristi Graunke, senior staff supervising attorney for the Southern Poverty Law Center. "That we have done. Now it is time for our state lawmakers to repeal the remnants of HB 56, and for our congressional delegation to support meaningful immigration reform that will fix our broken system."
The state also agrees that local police cannot hold someone during a traffic stop solely to check immigration status. This is a significant victory because many departments across the state have interpreted the "show me your papers" provisions to authorize detaining people just to check their immigration status. The coalition will remain vigilant to ensure these abuses do not continue.
"I am thankful that most of the law has been permanently blocked and that tranquility has been restored to the Hispanic community," said Maria D. Ceja Zamora, a plaintiff in the lawsuit. "I am glad to see there are still organizations like those that brought the lawsuit to help stop discriminatory laws like HB 56. God bless and keep up the good work."
"This court order gives firm assurance that all Alabamians are on equal footing, regardless of their immigration status," said Cecillia Wang, Director of the ACLU Immigrants' Rights Project. "Law enforcement agencies throughout Alabama are on notice – if they detain anyone based on suspicions about immigration status, they will be violating the U.S. Constitution and we will take swift action to protect people's civil rights against such violations."
The Southern Poverty Law Center (SPLC), the National Immigration Law Center (NILC), American Civil Liberties Union Foundation (ACLU), Mexican American Legal Defense and Education Fund (MALDEF) and other civil rights groups filed the class action suit – HICA v. Bentley – in July 2011.  It challenged provisions of the law that chilled children's access to public schools, authorized police to demand "papers" during traffic stops, and criminalized Alabamians for everyday interactions with undocumented individuals.
"Today's settlement should remind legislators in both Montgomery and Washington that a person's constitutional rights may not be legislated away," said Linton Joaquin, general counsel of the National Immigration Law Center. "Supporters of attempts to nationalize racial profiling policies such as Alabama's HB 56 should be warned: we will fight these efforts at the Capitol, and, if necessary, in the courtroom."
The following key provisions of the law have now been permanently blocked by the courts as a result of this lawsuit:
Section 10, which criminalized failing to register one's immigration status, was initially blocked by the U.S. Court of Appeals for the 11th Circuit and now has been permanently blocked;
 Section 28, which required schools to verify the immigration status of newly enrolled K-12 students, was initially blocked by the 11th Circuit and now has been permanently blocked.
Section 13, which criminalized giving a ride or renting to someone who is undocumented, was initially blocked by the U.S. District Court in Birmingham and now has been permanently blocked;
Section 11(a), which criminalized the solicitation of work by unauthorized immigrants, was initially blocked by the District Court in Birmingham and now has been permanently blocked;
Sections 11(f) and (g), which criminalized day laborers' First Amendment right to solicit work, was initially blocked by the District Court in Birmingham and now have been permanently blocked;
Section 27, which infringed on the ability of individuals to contract with someone who was undocumented, was initially blocked by the 11th Circuit and now has been permanently blocked;  and
"The heart of Alabama's unconstitutional anti-immigrant law will be blocked permanently with this agreement, an historic victory for everyone living in the state," said Victor Viramontes, National Senior Counsel, MALDEF. "Other states and localities that consider targeting day laborers, immigrant school children, or immigrant workers should learn from Alabama's costly mistakes."
The state agreed to pay $350,000 in legal fees and costs to the coalition lawyers.
"During the long two years since HB 56 was implemented in our state, we have witnessed its harmful effects on our community members and on the reputation of our state," said Isabel Rubio, executive director for Hispanic Interest Coalition for Alabama, a plaintiff in the lawsuit. "We are thankful that state and local officials have worked with the courts and our legal partners to resolve the destructive issues brought about by this unjust law. We will continue to work toward building a future in which Alabama is known as a place where immigrants are welcomed and recognized for their valuable contributions."
"We advised the legislature that HB56 would not pass Constitutional muster and warned against a state policy that pitted neighbors against one another" said Shay Farley, legal director for Alabama Appleseed Center for Law & Justice, Inc., a plaintiff in the lawsuit. "Today, we celebrate this victory with our co-plaintiffs and counsel; thankful that the mean-spirited prohibitions and sanctions unlawfully imposed by HB56 are now history and are permanently enjoined."
More information about the case and settlement can be accessed here: http://sp.lc/H1W6C0.
Attorneys on the case include Graunke, Sam Brooke, Mary Bauer, Andrew Turner, Michelle LaPointe, Dan Werner, and Naomi Tsu of the Southern Poverty Law Center; Wang, Justin B. Cox, Katherine Desormeau, Kenneth J. Sugarman, Andre Segura, Elora Mukherjee, Omar C. Jadwat, Lee Gelernt and Michael K. T. Tan of the ACLU Immigrants' Rights Project; Joaquin, Karen C. Tumlin, Tanya Broder, Shiu-Ming Cheer, Melissa S. Keaney, and Vivek Mittal of the National Immigration Law Center; Victor Viramontes, Martha L. Gomez, Nina Perales, and Amy Pedersen of the Mexican American Legal Defense and Education Fund; Foster S. Maer, Ghita Schwarz and Diana S. Sen of LatinoJustice/PRLDEF; Chris Newman and Jessica Karp of the National Day Laborer Organizing Network; Sin Yen Ling of the Asian Law Caucus; Erin E. Oshiro of the Asian American Justice Center; Allison Neal and Freddy Rubio (cooperating counsel) of the ACLU Foundation of Alabama; G. Brian Spears, Ben Bruner, Herman Watson, Jr., Eric J. Artrip and Rebekah Keith McKinney.
COVID-19 hospitalizations, new cases continue to rise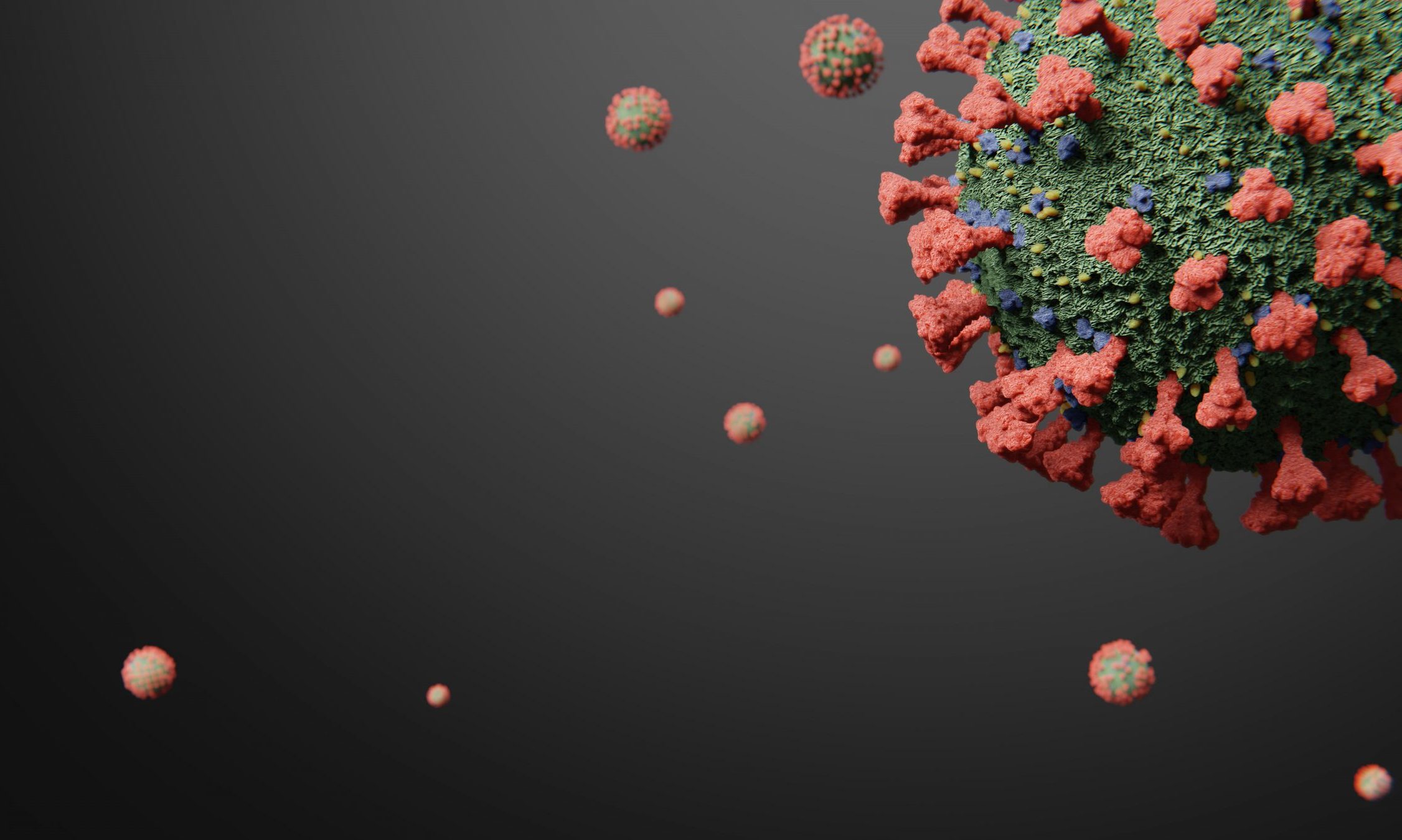 The number of rising hospitalized COVID-19 patients in Alabama is a concerning sign of a possible coming surge of the disease, state health experts said Friday. Alabama hospitals were caring for 888 coronavirus patients Friday, the highest number since Sept 9. 
UAB Hospital was caring for around 80 COVID-19 inpatients Friday afternoon, said Dr. Rachael Lee, an infectious disease specialist at UAB, speaking to reporters Friday. UAB Hospital hasn't had that many coronavirus inpatients since Aug. 18, when the disease was surging statewide.
"We have been dealing with this since March, and I think it's easy for us to drop our guard," Lee said. 
Alabama added 3,852 new coronavirus cases on Friday, but 1,287 of them were older positive antigen tests, conducted in June through October and submitted to ADPH by a facility in Mobile, according to the department. Still, Alabama's daily case count has been increasing, concerning health officials already worried that as the weather turns colder and the flu season ramps up, Alabama could see a surge like the state had in July.
Alabama's 14-day average of new daily cases was 1,247 on Friday, the highest it's been since Sept 4. Over the last 14 days, Alabama has added 17,451 new COVID-19 cases.
Friday's inclusion of those older positive test results throws off the day's percent positivity, by Thursday the state's percent of tests that were positive was nearly 16 percent. Public health officials say it should be at or below five percent or cases are going undetected.
The state added 16 COVID-19 deaths on Friday, bringing to total confirmed deaths statewide to 2,859. Over the last two weeks, 206 deaths were reported in the state. Alabama's 14-day average of new daily deaths on Friday was 15.
Alabama state health officer Dr. Scott Harris told APR by phone Friday called the rising new cases and hospitalizations "worrisome."
Harris noted the data dump of older confirmed cases in Friday's data, but said "but nevertheless, I think it's clear our numbers are going up."
Harris said it's not yet clear what's causing the continued spread, but said it may be due at least in part to larger private gatherings. ADPH staff has mentioned a few outbreaks association with such gatherings, but Harris said it's hard to know for certain if that's the major driver in the state's rising numbers.
"It's football season and the holidays are coming up and school is back in session," Harris said. "I think people are just not being as safe as they were."
Harris noted that on ADPH's color-coded, risk indicator dashboard, red counties, which denotes counties with rising cases and percent positivity, the 17 red counties on Friday were distributed across the state.
"So there's not one event, or even a handful of events. It seems like there's just a lot of things happening in a lot of places," Harris said.
Alabama's rising numbers are mirrored in many states. The U.S. reported more than 71,600 new COVID-19 cases on Thursday, nearing the country's record highs, set in July.