Business Community Rushes to Byrne's Aid in Tight CD 1 Battle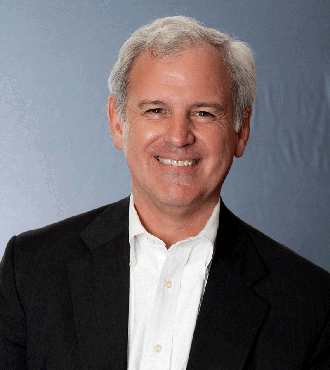 By Brandon Moseley
Alabama Political Reporter
The U.S. Chamber of Commerce has endorsed Bradley Byrne (R) over Dean Young (R) from Orange Beach in next week's First Congressional District GOP runoff election.
The Chamber's National Political Director Rob Engstrom said at Vulcan Inc. in Foley, "We look at both candidates, we look at their track record, we look at their plans and we try to make a judgment, we say 'Do we have somebody who fits right on the issues, do we have somebody who is a true conservative who will not flinch when times get tough? Our job is to go find candidates and identify who can lead and who has experience, and we found that candidate in Bradley Byrne."
Former State Senator Bradley Byrne said that the Chamber endorsement, "Represents hundreds and hundreds of businesses in south Alabama who are looking for somebody to go up to Washington and fight for them, fight for jobs."
Dean Young responded on Facebook, "We don't want support from a US Chamber who backs Obama's Immigration plan to give amnesty to 11 Million ILLEGAL immigrants. Jobs for Americans or jobs for immigrants."
The powerful National Rifleman's Association (NRA) stated in a letter to Byrne, "The National Rifle Association Political Victory Fund is proud to endorse your candidacy for the U.S. House of Representatives in your Republican primary run-off in Alabama's 1st Congressional District. Based on your solid and consistent pro-gun voting record in the Alabama State Senate and responses to our 2013 federal candidate questionnaire, you have earned an "A" rating from the NRA-PVF."
Senator Byrne said, "Throughout my life, I've always been committed to defending our 2nd Amendment rights and the way of life we hold dear. In Congress, I'll stand up for our values and oppose any attempts to take away our freedoms."
Former Congressman Jo Bonner (R) from Mobile said in a prepared statement, "Whether it was rebuilding from Hurricanes Ivan and Katrina, responding to the BP-Deepwater Horizon tragedy or helping to grow new jobs at Austal and bring new companies like ThyssenKrupp and Airbus to South Alabama, my staff and I worked our hearts out to always represent South Alabama in a dignified, meaningful way. I am proud of what we accomplished. And make no mistake, there is only one person who is ready to carry on in this tradition and join the fight to save our country and that is Bradley Byrne."
Retired Congressman Jack Edwards (R) from Mobile said, "Bradley Byrne is the only person in the race for Congress who can do the job and make us proud of his effort."
Byrne said, "When you have the NRA and the U.S. Chamber both endorse the same person, that's a pretty good signal to everybody who the real conservative in the race is."
Young said on Facebook, "If you want change, vote for Dean Young. If you like what's going on in Washington DC then vote for Bradley because the politicians in DC are loading up the money on the Bradley train."
The President of Springhill Toyota in Mobile and Director of the Automobile Dealer's Association of Alabama, Inc. said, "Bradley Byrne had an outstanding pro-business voting record in the Alabama Senate, and we know he will fight for small businesses in Washington. In the legislature, Bradley sponsored bills to end lawsuit abuse in Alabama, and we know he will take that fight to our nation's capital."
The Past President of the Homebuilders Association of Alabama, Cliff Pitman said, "Bradley Byrne is a long-time friend of the home building industry and he has the proven leadership needed to move our economy forward. As a home builder and a resident of Baldwin County, I have the utmost respect and appreciation for everything he has done for our district in the past and confidence that he will continue to make us proud as he represents us in Washington."
Paul E. Weaver with the Alabama Road Builders Association said, "I've known Bradley Byrne and his late brother Dale Byrne for over 50 years. I can tell you Bradley is a man of integrity and character, and will represent South Alabama with pride and honor. Bradley has worked with us on road projects and on issues affecting our business so we can increase jobs and improve our infrastructure here in South Alabama."
Alabama REALTORS® President, Richard VanValkenburgh said."Bradley Byrne has been a strong leader for REALTORS® and Homeowners during his many roles as a public servant in Alabama. In Congress, I have every confidence Mr. Byrne will ensure that the voice of Alabama Homeowners and REALTORS® will be heard. Mr. Byrne's experience as a successful businessman and state senator is just what Alabama needs from our leaders in Washington."
Byrne has been endorsed by business groups including: theAlabama Automobile Dealers Association of Alabama, Alabama Association of REALTORS, Alabama Retail Association, Alabama Associated General Contractors, Associated Builders & Contractors of Alabama, Alabama Roadbuilders Association, Alabama Homebuilders Association, Alabama Bankers Association, and the Alabama Rural Electric Association of Cooperatives.
Senator Byrne said, "Our next Congressman must play a vital role in continuing South Alabama's economic success. From Airbus to Austal, this is a magic moment for our area and my #1 focus in Washington will be promoting and creating jobs here in Alabama's First District. I'm honored to receive the support of those who know business best, and pledge to work every day to make South Alabama a better place to run a business and promote job creation."

Young said on Facebook, "Just think a real representative who is not bought and paid for by the special interest. With your vote for Dean Young it can happen."
Byrne has been able to get all the more meaningful endorsements and has raised more money than Young. The Chamber of Commerce alone has spent over $100,000 to this point in this race to help elect Byrne. Young has harnessed a wave of growing conservative anger and has the support of popular Alabama Supreme Court Chief Justice Roy Moore.
Conservatives in South Alabama don't understand why a slim Republican majority in the House has utterly failed to stop the implementation of the Patient Protection and Affordable Care Act (Obamacare) or why House Republicans have failed to force the Obama administration to rein in spending.
Young has attacked Republican proponents of gay marriage saying that they should be expelled from the Alabama Republican Party Steering Committee and has declared that Judeo-Christian civilization is under attack.
Young's supporters can't articulate how electing Young instead of the very conservative Bradley Byrne to a 435 member Congress really changes any of those larger national and social issues in any significant way, but that does not change their passion for his candidacy. Polls have the race either statistically tied or Young actually leading by as much as three percentage points.
Who ultimately wins depends largely on which campaign does the best job of identifying their voters and then motivating those voters to turnout at the polls on Tuesday, November 5th.
Byrne said, "We know that we're picking up the momentum both from people that voted on Sept. 24th and from some people that didn't who are going to come out and vote in this race. This is going to be a race where turnout is so very important, so we're going everywhere we possibly can to talk to individual voters, whether it's door-to-door or football games, or big group things that happen. There's nowhere in this district we're not going to go over the next week to talk to voters."
Dean Young said on Facebook, "Bradley Byrne is a mainstream candidate — business as usual, go along to get along. The eyes of the nation are on South Alabama. Please spread the word to all conservatives. A vote for Dean Young will send a message and a messenger on Nov. 5th."
The winner will face Democrat Burton LeFlore in the Dec. 17th general election.
AARP's COVID-19 dashboard shows Alabama nursing home lagging behind national averages
In each of five parameters Alabama fared worse than the national average.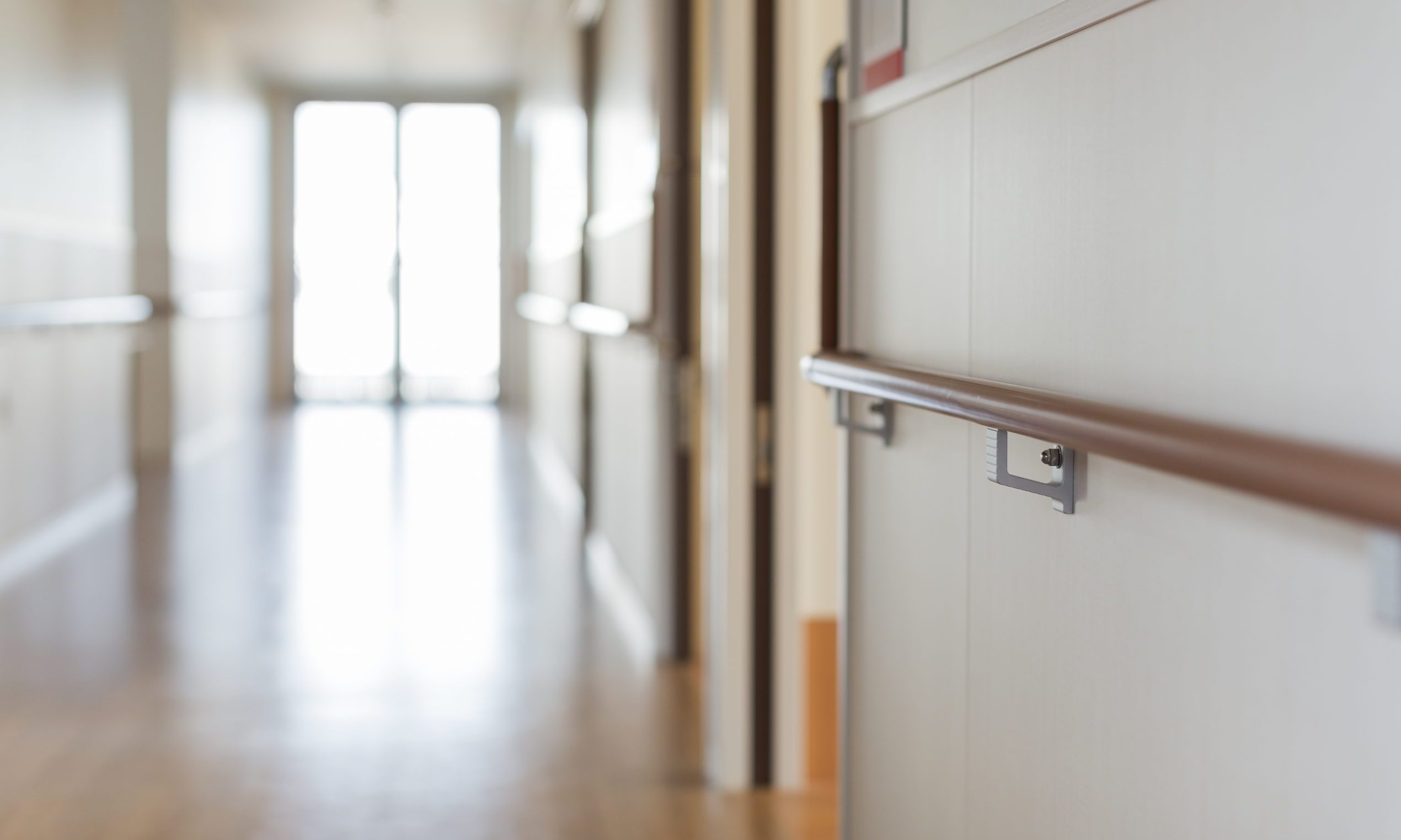 A recently-released dashboard shows that Alabama's nursing homes, residents and staff alike, are suffering due to the COVID-19 pandemic, and there's concern over what may happen in the coming days and weeks. 
"We know we're moving into a very dangerous time right now, with flu season, and weather getting colder and people moving indoors," said AARP Alabama spokeswoman Jamie Harding, speaking to APR on Monday. 
AARP partnered with the Scripps Gerontology Center at Miami University in Ohio in the creation of the dashboard, which in this first set uses data from the Centers for Medicare and Medicaid Services to look at five parameters for the four-week period ended Sept. 20. 
In each of the five parameters — nursing home resident deaths per 100 residents, resident cases per 100 residents, staff cases per 100 residents, supply of personal protective equipment and staffing shortages — Alabama fared worse than the national average.
In the last month, there were 1.03 COVID-19 deaths among Alabama nursing home residents per 100 residents, tying with Mississippi as the second highest death rate in the nation, coming just behind South Carolina, which had the most, at 1.2 deaths per 100 residents, according to the AARP reports. 
As of Oct. 14, 45 percent of Alabama's total COVID-19 deaths since the start of the pandemic were among nursing home residents, totaling 1,088 resident deaths at the time, according to the dashboard. For the four weeks ending Sept. 20, nursing home residents made up 48 percent of the state's deaths. 
Harding also noted that by the time CMS publishes the nursing home data "it's about two to three weeks old" so the public isn't getting up-to-date information on what's happening in nursing homes, but she said at least the AARP's dashboard will show trends in the data over time. 
"We want the state, we want our leadership to take this data seriously, to see that we are not performing well on these five metrics, which are very critical metrics, and we want to know how this is going to be addressed," Harding said. 
The Alabama Department of Public Health has declined to release county-level or facility-level details on coronavirus in long-term care facilities and nursing homes, citing privacy concerns. 
"So that's the problem, and Alabama has stubbornly refused to release daily reports, and remains one of just a handful of states still refusing to release the daily report, and we really have no good answer," Harding said. 
Harding also discussed a COVID-19 outbreak at the Attalla Health and Rehab, first reported by AL.com, in which the facility had to be evacuated due to a huge spike in cases there, peaking on July 10. Some residents were taken to a local hospital, while others were taken to Gadsden Health and Rehab and Trussville Health and Rehab, sparking an outbreak of COVID-19 at Trussville Health and Rehab. 
AL.com's reporting noted that while at least 10 states have special strike teams ready to send staff and supplies to nursing homes experiencing an outbreak, Alabama does not. 
The new outlet quoted Dr. Karen Landers, assistant state health officer with the Alabama Department of Public Health as saying that the department doesn't have the staffing to form such teams. 
"That is an indication that this was a problem they were never prepared for, and they should have been," Harding said.  "They are the Department of Public Health. This is their work. This is their job." 
Harding also said that as of at least the end of September, the Alabama Nursing Home Association hadn't yet begun spending the $50 million in CARES Act funds, which Gov. Kay Ivey announced on Aug. 7 would be made available to reimburse state nursing homes via the hospital association's Education Foundation for the cost of fighting against COVID-19. 
John Matson, ANHA's spokesman, told ABC 33/40 reported on Sept. 28 that the funds were in a holding account and the first claims should be paid in early October. Matson said an accounting firm had been hired  to help handle the administration of the funds. 
Harding expressed concern that the federal aid wasn't being spent to help protect state nursing homes quickly enough, and said that the Attalla nursing home outbreak was made worse by a staffing shortage as workers either became sick themselves or quit to protect themselves and their loved ones. Alabama nursing homes weren't overstaffed before the pandemic, she said. 
"We would like to see some of that $50 million dollars spent to address staffing emergencies," Harding said. 
Matson, in a response to APR on Monday, said that since mid-March, Alabama's nursing homes have been in the center of a fight to defend the most vulnerable citizens of our state from the most insidious and infectious virus attack in the last century. 
"Every resource has been pushed to the extreme," Matson said. "While critics have the luxury of creating dashboards generated from government databases, the caregivers of Alabama's nursing homes have relentlessly fought day-by-day, risking their own health, to care for the residents who depend on us. Our people are heroes and our nursing homes have met an unprecedented challenge." 
Matson said every dollar of the $50 million spent must be justified by documentation, every claim is to be audited by an independent auditing firm before reimbursements are approved and ANHA filed regular reports to the Alabama Department of Finance which are publicly viewable. 
ANHA's report for September, filed Oct. 15, states that many facilities were just then become eligible to apply for some of those $50 million due to requirements that the facilities deduct from amounts claimed any other coronavirus aid the facility may have received from other sources, such as the "Medicaid COVID add-on of $20 per day per Medicaid patient, DHHS Provider Relief Funds; and SBA payroll Protection payment loans attributable to payroll, if any." 
"Therefore, due to the application of these mitigants, many facilities are just now becoming eligible to apply for and receive funds," the report reads. 
The September report also states that to guard against funds not being available "in the event of a second or later COVID-19 wave, the Foundation is holding back 25% of approved claims." 
The report also says that 12 facilities as of Sept. 30 were approved for $6.5 million in claims, with $1.6 to be held back for possible future COVID-19 waves. As of Oct. 13, there were $10.4 million in pending claims filed by 65 facilities, according to the report, and there were $16.9 million on total claims paid or pending.