Voters Go To Polls Tuesday in Tight Congressional Race
By Brandon Moseley
Alabama Political Reporter
On Tuesday, Republican voters in Southern Alabama go to the polls to decide whether they want former State Senator and two year college system Chancellor Bradley Byrne (R) from Montrose, or Orange Beach developer and Roy Moore aide Dean Young (R) to represent them in the First Congressional District.
The Republican runoff has drawn national and even some international attention to the Alabama Gulf Coast congressional race.
The Dean Young campaign collected several key endorsements of late. Eagle Forum endorsed Young. Phyllis Schlafly said, "Dean is exactly the kind of leader we need in Washington. He will be a bold, pro-family, Constitution-supporting representative who can provide sorely needed leadership in Washington. Dean will stand for Biblical principles and less government, less spending and more individual freedom. He will also protect the sovereignty of the state of Alabama and the nation."
"Now, more than ever, we need Members of Congress who don't just vote well, but will roll up their sleeves and fight to protect the ideals that have made this nation great. We know Dean Young will represent and fight for our values. We look forward to working with him in Congress."
Conservative Talk Show host Mark Levin has also endorsed Young.
Byrne has been endorsed by the U.S. Chamber of Commerce. The Chamber's National Political Director Rob Engstrom said, "We look at both candidates, we look at their track record, we look at their plans and we try to make a judgment, we say 'Do we have somebody who fits right on the issues, do we have somebody who is a true conservative who will not flinch when times get tough? Our job is to go find candidates and identify who can lead and who has experience, and we found that candidate in Bradley Byrne."
Byrne also has the support of the powerful National Rifleman's Association (NRA)and former Congressman Jo Bonner (R) from Mobile who said in a prepared statement, "Whether it was rebuilding from Hurricanes Ivan and Katrina, responding to the BP-Deepwater Horizon tragedy or helping to grow new jobs at Austal and bring new companies like ThyssenKrupp and Airbus to South Alabama, my staff and I worked our hearts out to always represent South Alabama in a dignified, meaningful way. I am proud of what we accomplished. And make no mistake, there is only one person who is ready to carry on in this tradition and join the fight to save our country and that is Bradley Byrne."
Retired Congressman Jack Edwards (R) from Mobile said, "Bradley Byrne is the only person in the race for Congress who can do the job and make us proud of his effort."
Byrne said, "When you have the NRA and the U.S. Chamber both endorse the same person, that's a pretty good signal to everybody who the real conservative in the race is."
Young said on Facebook, "If you want change, vote for Dean Young. If you like what's going on in Washington DC then vote for Bradley because the politicians in DC are loading up the money on the Bradley train."
A Poll by Cygnal on Wednesday showed Young leading the race by 43.2% to 40.2%, but with over 16% undecided anything is possible on election day. Who ultimately wins depends largely on which campaign does the best job of motivating their voters to turnout at the polls in the Tuesday Republican Primary runoff special election.
Byrne said, "We know that we're picking up the momentum both from people that voted on Sept. 24 and from some people that didn't who are going to come out and vote in this race. This is going to be a race where turnout is so very important, so we're going everywhere we possibly can to talk to individual voters, whether it's door-to-door or football games, or big group things that happen. There's nowhere in this district we're not going to go over the next week to talk to voters."
Dean Young said on Facebook, "Bradley Byrne is a mainstream candidate — business as usual, go along to get along. The eyes of the nation are on South Alabama. Please spread the word to all conservatives. A vote for Dean Young will send a message and a messenger on Nov. 5."
The winner will face Democrat Burton LeFlore in the Dec. 17 general election.
Prosecution accepts misdemeanor plea in high-profile environmental administrator's case 
The plea deal came shortly before Jefferson County Circuit Court Judge Stephen C. Wallace was to hear arguments on selective and vindictive prosecution.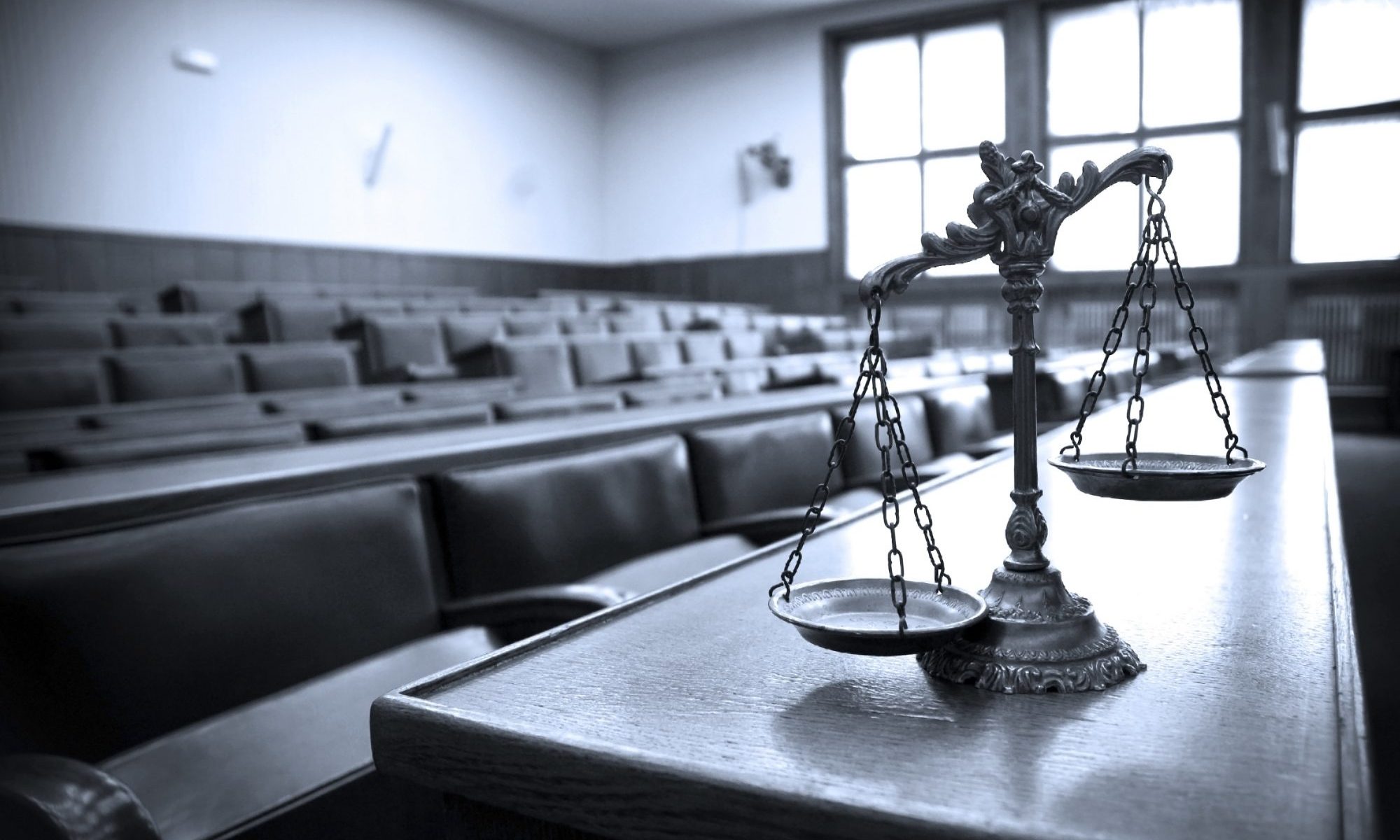 Almost two years ago, Trump administration EPA Region 4 Administrator Onis "Trey" Glenn III was charged with more than a dozen state felony ethics violations. On Monday, he pleaded guilty to three misdemeanor charges after reaching a plea agreement with the prosecution.
The plea deal came shortly before Jefferson County Circuit Court Judge Stephen C. Wallace was to hear arguments on selective and vindictive prosecution.
According to a statement from the Ethics Commission at the time, Glenn, along with former Alabama Environmental Management Commissioner Scott Phillips, was charged after a Jefferson County grand jury returned indictments against the two on Nov. 9, 2018, according to a statement from the Ethics Commission.
Rather than moving forward with the case, prosecutors dropped the felony charges against Glenn. They opted to reach an agreement to accept a plea on three counts of "unintentional" violations of the ethics code. Glenn received a two-year suspended sentence for his actions.
"In the interest of efficiency, we were pleased to take advantage of the opportunity to resolve this matter," Glenn's attorney Matt Hart told APR when reached for comment. "My client pleaded to unintentional, misdemeanor violations of the ethics law, and the matter is concluded."
Questions surround the prosecution's decision to settle the case for a confession to minor offensives in such a high profile case. Still, from the beginning, the case was marred by allegations that the Alabama Ethics Commission's lawyers had mishandled the investigation and indictments.
Indictments against Glenn and Phillips were reported by AL.com even before the pair was arrested or served with the indictments. In AL.com's report, Ethics Commission Executive Director Tom Albritton said that then-Jefferson County District Attorney Mike Anderton had requested the Ethics Commission help indict the two men.
As first reported by APR, shortly after Glenn and Phillips' indictments, Albritton and his team's actions raised serious questions about the process that led to charges against the two men. APR reported that Albritton and Ethics Commission lawyer Cynthia Propst Raulston approached Anderton, and he did not request help with the case from the commission, as was reported in AL.com.
Later, APR confirmed that the Ethics Commission approached Anderton, contradicting Albritton's public statement. In a sworn statement given on Feb. 9, 2019, Anderton said it was Ethics Commission lawyers who approached him, as first reported by APR in November of last year.
According to Anderton, in the fall of 2018, Propst Raulston approached him because "she had a case she wanted to present to the Jefferson County Grand Jury."
He further states, "I told Ms. Raulston that I would facilitate her appearance before the grand jury but that my office did not have the resources to support her case. I also told her that she would have to prosecute the case herself."
These and other aberrations came into sharper focus when Hart — the state's most famous prosecutor of his generation turned defense attorney — began diving into the particulars of the prosecution's case.
Glenn's defense argued from the start that procedural process was circumvented when Albritton and Propst Raulston took the complaint directly to a grand jury rather than the Ethics Commission as prescribed by the Legislature.
An ethics commissioner told APR privately that the commission was never informed about a complaint against the two men, nor was the investigation.
According to internal sources, actions taken by Albritton and Propst Raulston created turmoil at the commission and raised a question about who would prosecute the case on the state's behalf.
During the process, Albritton, Propst Raulston, and other attorneys for the commission asked the attorney general's office to take over the case; however, according to sources within the office, the AG turned them down after a review found "statutory problems" with how the case against Glenn and Phillips was handled.
In a motion to dismiss, the defense said, "In sum, the Ethics Commission Staff trampled Mr. Glenn's rights in obtaining the indictment without giving him his required notice and an opportunity to be heard as required by the Alabama Ethics Act, and then after indictment denied him notice as guaranteed by the Grand Jury Secrecy Act and failed to protect his presumption of innocence as required by the Rules of Professional Conduct."
While not explicitly noted in the motion to dismiss, the relationship between environmental group GASP and the prosecution was a subject that would have been heard in the hearing on selective and vindictive prosecution.
Immediately following Glenn and Phillips' indictment, GASP posted a celebratory tweet, even taking credit for the indictment.
Just so y'all know, Gasp made this possible. We were the ones whose presentation was shared by Glenn and Phillips. We paid for the exhibits in PACER so we could piece this story together. We did the leg work and the organizing. We need your support to keep doing it! https://t.co/5ubmIMciEQ

— GASP (@gaspgroup) November 13, 2018
Former GASP director Stacie Propst is the sister of Ethics Commission lawyer Propst Raulston who presented the case to the Jefferson County grand jury.
While many in the environmental community celebrated Glenn's indictment, the defense argued the prosecution took an illegal short cut to indict him, which denied Glenn due process and amounted to selective and vindictive prosecution.
Monday's plea agreement ended the two-year drama without further exposure as to what happened behind the scene. Phillips's case is still pending.