Alabama's Leaders Recognize Veterans on Veterans Day
By Brandon Moseley
Alabama Political Reporter
Alabama has the highest veteran population on a percentage basis of any state. Governor Bentley and other Alabama leaders took a moment on this Veterans Day, a holiday that began in Alabama, to salute the service of those veterans.
Alabama Governor Robert Bentley (R) said on Facebook, "On Veterans Day, we honor those men and women who at one time or another have chosen to leave behind friends and family to preserve our freedom. We're inspired by our their dedication, encouraged by their bravery and thankful for how they serve our country with dignity and honor. We're also thankful for the family and friends of our service members who support their loved ones and share in the sacrifice. We should give thanks every day for the freedoms we enjoy because of the service of our veterans."
Speaker of the Alabama House Mike Hubbard (R) from Auburn said on Facebook, "Each and every day we should honor and thank the brave men and women who defend our freedoms from tyranny. Today, we stand together as a nation and pay respect to all those who have served. Thank you."
Congresswoman Terri A. Sewell (D) from Selma issued a written statement in recognition of Veterans Day. Rep. Sewell wrote, "On Veterans Day, we pause to pay tribute to every service member who has answered the call to protect our democracy. Across every generation, their courage has never wavered. For that, we owe our nation's veterans and their families a debt of gratitude."
Alabama Attorney General Luther Strange (R) said on Twitter, "Thank you to all our veterans, we are forever grateful for your service to our great nation and state."
Republican nominee for Alabama's First Congressional District Bradley Byrne from Montrose said on Facebook, "We pay tribute to the many men and women who have served our country and to the servicemen and women still defending our freedoms today, Happy Veterans Day."
Alabama State Representative Dickie Drake (R) from Leeds said on Facebook, "Proud of our military family and proud to serve. Thank you God for my two awesome sons. Happy Veterans Day to all vets and to their families who kept the home fire burning while they served." Rep. Drake is a veteran and the father of two active duty military pilots.
Alabama State Senator Harri Anne Smith (I) said on Facebook, "HAPPY VETERANS DAY! THANK YOU TO ALL THOSE WHO HAVE SERVED AND FOUGHT TO PROTECT OUR FREEDOMS WHICH WE HOLD SO DEAR."
Alabama Public Service Commission candidate Jonathan Barbee (R) said, "I want to thank all Veterans for their sacrifice. Past, present, and future, we honor your commitment to defending our freedoms and the American way of life. You will always be remembered in our hearts."
Seventh District Congressional Candidate Matt Jenkins (R) said on Facebook, "Today is the day that we as Americans dedicate to the observance of the sacrifices that Veterans have made for our nation. This is the day we pause to thank those who have served in the United States Military to protect freedom and democracy not only around the world but here at home as well. As Veterans, Danielle and I realize the tremendous sacrifices that have been by Veterans and their families. As you sit today, remember that a US Military Veteran has stood the watch since the Revolutionary War to ensure the freedoms we as Americans hold dear. May God Continue to Bless our Nation, our Veterans and the Great State of Alabama."
Rep. Sewell continued, "We acknowledge that no ceremony or parade can fully repay the debt we owe. Our gratitude must be displayed in the support we provide to our veterans and service members when they return home. It is unacceptable that nearly 1 million veterans suffer when SNAP benefits are slashed and that 67,000 will go to bed tonight without a home. No one who fights for our country should return to our shores and have to fight for a job, a meal, a home or quality healthcare.  Providing support to our veterans and their families with the care they need and the benefits they deserve is one of our most fundamental moral obligations as a society. This obligation endures long after the war has ended and we should remain dedicated to that cause. The immeasurable contributions and resolve of our nation's veterans represent the very best of what the American people have to offer. Today, we must express the gratitude of a grateful nation as we remember our wounded, our missing and our fallen."
Congressman Spencer Bachus (R) from Vestavia said on Twitter, "Thank you to our veterans for protecting our freedoms. America recognizes your service and sacrifices today."
Auburn University President Jay Gogue said, "Our heartfelt appreciation goes out to all the men and women who have or currently serve our nation in the U.S. military. We are truly grateful."
State Representative Merika Coleman-Evans (D) said on Facebook, "Thank you so much to all of the Veterans who served this country bravely and proudly. The freedoms that we enjoy in this country are because of your commitment to protect and serve. I especially thank my husband, my dad and all of my cousins, aunts and uncles who served in the armed forces!
Shelby County Republican Party Chairman Freddie Ard said on Facebook, "Every American lives in freedom because of those who have served in the United States military. Our veterans cannot be thanked enough, so we just have to say it often. Especially today, a heartfelt "thank you" for your service to our great country."
Alabama Democratic Majority Chairman Mark Kennedy said on Facebook, "Peggy and I would like to wish a special Happy Veterans Day to our son Leigh Kennedy. He is currently serving over seas in Kuwait. We are so proud of Leigh and all those who serve our Country."
Alabama State Senator Clay Scofield (R) said on Facebook, "Every American has been given a very special gift. This gift wasn't bought in a store or on the Internet. It was bought at places like Yorktown and Trenton during the Revolution. It was fiercely defended on distant battlefields like Belleau Wood, Normandy, Iwo Jima, Bastogne, Inchon, Khe Sanh, Kuwait, Tora Bora, and Fallujah. This special gift is called Freedom. It has been bought with blood, sweat, and tears in a struggle unmatched by any other civilization in the history of mankind."
U.S. Senator Jeff Sessions said, "On Veterans Day, our nation pauses to honor the millions of Americans who have served their country and defended its people. Each generation, these brave souls have risen to answer the call. Alabama has a long, distinguished tradition of military service and is home to many of our nation's greatest heroes. Last night, in Birmingham, I was humbled to present an award to the Tuskegee Airmen, whose tremendous courage in the face of adversity is a lasting inspiration to all of us. Today, in Huntsville, I was privileged to participate in a breakfast and parade to honor the contribution of all who served. God bless our veterans, their families, and our country."
Congressman Mike Rogers (R) from Saks said, "The brave men and women in uniform who currently serve and have served sacrifice daily on our behalf. I hope we will continue to honor them and remember the ones who have paid the ultimate sacrifice not only on Veteran's Day, but every day. Without their selfless willingness to serve, we would not have the same freedoms we enjoy today."
122,000 Alabamians could lose health coverage if ACA is overturned, study finds
President Donald Trump's administration and 18 states, including Alabama, are asking the country's highest court to strike down the law.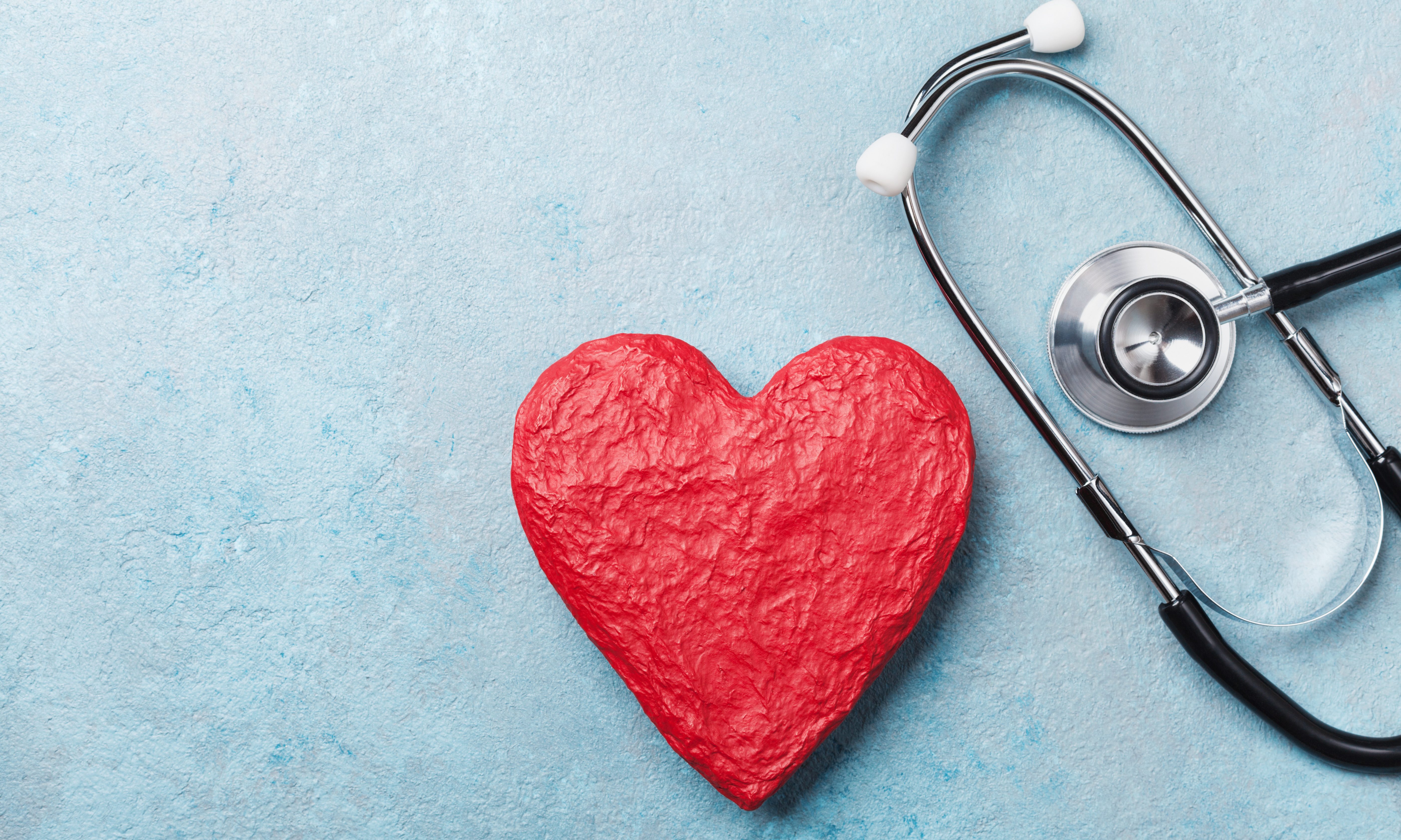 At least 122,000 Alabamians and 21.1 million in the U.S. overall would lose health coverage if the U.S. Supreme Court strikes down the Affordable Care Act, according to a recent study. 
The Washington D.C.-based think tank Urban Institute's analysis found that Alabama's uninsured rate would increase by 25 percent if the court strikes down the Affordable Care Act. Oral arguments in a case against the landmark health care law are to begin on Nov. 10.  
President Donald Trump's administration and 18 states, including Alabama, are asking the country's highest court to strike down the entire ACA. 
Trump, speaking to CBS News's Lesley Stahl in a recent interview, said he would like the Supreme Court to end the ACA. There's concern among many that Trump's pick to replace the late Justice Ruth Bader Ginsburg on the court, conservative Judge Amy Coney Barrett, could be a deciding factor in the repeal of the ACA when the Supreme Court hears the case just after the Nov. 3 election.
"I hope that they end it. It'll be so good if they end it," Trump told Stahl.
"Repealing the ACA would throw our health care system into chaos in the middle of a pandemic and a deep recession," Alabama Arise executive director Robyn Hyden said in a statement. "Tens of thousands of Alabamians would lose health coverage when they need it most. And hundreds of thousands would pay more for coverage or lose protections for their preexisting conditions."
Health care coverage losses could be even larger next year, as the COVID-19 pandemic and recession likely still will be ongoing, according to the study. 
"The ACA has been a health lifeline for many Alabamians during the pandemic," Hyden said. "It provides coverage options for people who have lost their jobs or seen sharp reductions in their income. And it ensures people aren't denied insurance just because they got sick."
Ending the ACA would also reverse gains made in reducing racial disparities in health care coverage, researchers in the study found, noting that overturning the ACA would strip health coverage from nearly one in 10 Black and Latino Americans under age 65, and more than one in 10 Native Americans nationwide would lose health insurance. 
People with pre-existing conditions would be charged higher insurance rates, or have their coverage dropped altogether, if the ACA is struck down, according to the study, which also found that the law's repeal would harm people who have health insurance through their jobs. 
Those who have health insurance from an employer could see their plans reintroduce annual and lifetime coverage limits, and requirements for plans to cover essential benefits and provide free preventive services would disappear, according to the study, as would the requirement for insurers to allow young adults to be covered through their parents' plans.
While millions would lose health care if the law is repealed, the country's top earners would receive tax cuts, according to a study by the Center on Budget and Policy Priorities, which found that the highest-income 0.1 percent of households, which earn more than $3 million annually, would receive tax cuts averaging about $198,000 per year. 
"A portion of these tax cuts — about $10 billion per year — would come at the direct expense of the Medicare Trust Fund, since the additional Medicare tax the ACA instituted for couples with earnings over $250,000 flows to the fund," the Center of Budget and Policy Priority study reads. 
Pharmaceutical companies would pay $2.8 billion less in taxes each year, according to the study, while millions of seniors would pay billions more for prescription drugs due to the gap in Medicare's prescription drug benefit if the ACA is repealed. 
"The ACA has left Alabama better equipped to fight COVID-19 and rebuild our economy after the recession," Hyden said. "And those benefits would be even greater if Alabama would adopt Medicaid expansion.
"Striking down the ACA would harm the Alabamians who have suffered the most during the pandemic and the recession. It would deprive our state of the opportunity to save lives and strengthen our health care system by expanding Medicaid," Hyden continued. "And it would shower huge tax cuts on rich people while making life harder for everyone else. Alabama officials should stop seeking to undermine the ACA and start investing in a healthier future for our entire state."