Sprayberry Appeals to Tea Party for Election Year Support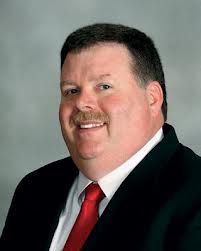 By Brandon Moseley
Alabama Political Reporter
Most people are buying their Thanksgiving groceries and have begun decorating for Christmas. For Alabama's political class, this is the time of the year to be busy fund raising, before fund raising has to be suspended when the State legislature goes back into session on January 15th. This is also the time of year to be recruiting local persons of influence preparing for a hectic spring campaigning season leading up to the June Party Primaries.
The Rainy Day Patriots are one of Alabama's larger Tea Party type groups and are very influential in Tea Party politics in Alabama so on Tuesday night Republican candidates came to their November meeting in the Homewood Library for their campaign kick-off forum seeking the support of their membership.
Tim Sprayberry, who is running for state Alabama Senate District 13 in east Alabama, said that the Tea Party movement is turning the page back to old politics when community gatherings and meetings were how politicians ran for office.
Tim Spraybery said that in 2006 his primary opponent, incumbent Alabama state Senator Gerald Dial (R) from Lineville, was defeated in the Democratic Primary as the longtime Democratic Party incumbent state Senator. Sprayberry said that the the Republican establishment welcomed him in to the Republican Party and put him back in the State Senate.
Sprayberry said that he supports term limits. "I believe his (Dial's) first 12 years should have been his last 12 years (in the Alabama State Senate)." Spraybery said that he was in the first grade when Dial was first elected to the Alabama Senate. "In the last 42 years. There is not a regulation or a tax that he has not touched." "The world has changed a lot since 1972."
Sprayberry claimed that Dial, who was the Chairman of the Joint Committee on Redistricting and Reapportionment even cut his own county in half during redistricting since during the last election six voting precients cut out of the District had voted against him.
Sprayberry said that he became involved with the Republican Party when he was in college. There was no Republican County in Cleburne County then so he helped build it. Sprayberry said that he remembers getting up before dawn to deliver Christian coalition voter guides to local churches to grow the party.
Sprayberry is a long time member of the Cleburne County Republican Party executive committee. He is presently the Cleburne County Republican Party Chairman and a current member of the Alabama Republican Executive Committee. He was formerly the Third District Chairman and had a seat on the Alabama Republican Party Steering Committee. "I am the Republican in this race," Sprayberry told the assembled Rainy Day Patriots.
Sprayberry and Dial will face off in the Republican Primary in June 2014. Other candidates can enter the race as late as April.
Alabamians request more than 101,000 absentee ballots with 30 days left to apply
So far, 35,184 absentee ballots have been successfully returned for the general election.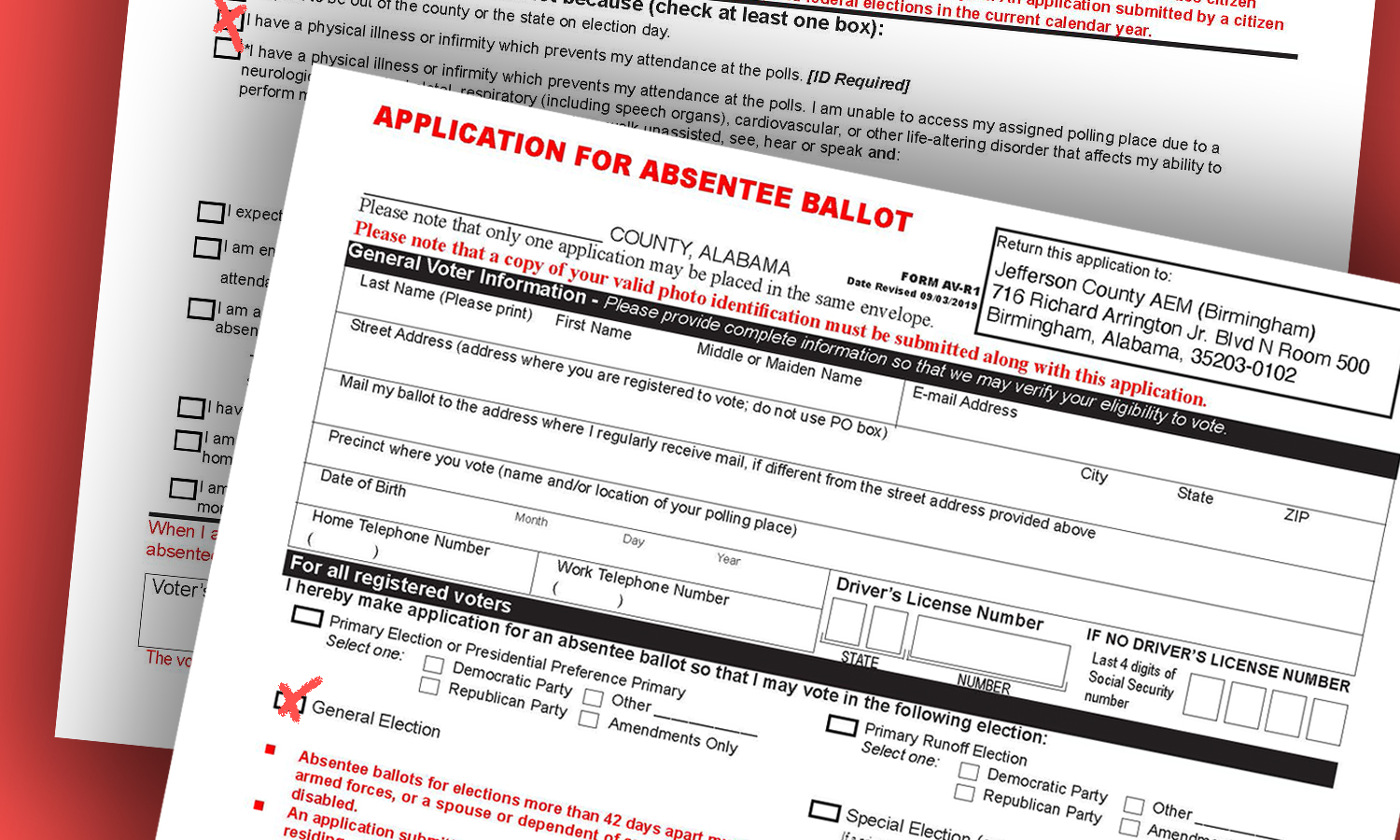 At least 101,092 absentee ballots have been requested so far in Alabama according to Secretary of State John Merrill, with just 30 days left to apply for an absentee ballot for the Nov. 3 general election. So far, 35,184 absentee ballots have been successfully returned for the general election.
In order to protect the safety and well-being of voters, Merrill is encouraging those who are concerned about contracting or spreading the coronavirus to apply for and cast an absentee ballot.
Absentee ballot applications can be downloaded online or requested by visiting or calling your local absentee election manager's office.
Voters may also contact the secretary of state's office at 334-242-7210 to request an absentee ballot application.
Due to the declared states of emergency, any qualified voter who determines it is impossible or unreasonable to vote at their polling place shall be eligible to check the box on the absentee ballot application that is most applicable to that individual. In the case none of the boxes are appropriate, voters can check the box which reads, "I have a physical illness or infirmity which prevents my attendance at the polls. [ID REQUIRED]"
For the Nov. 3 general election, the deadline to register to vote is Monday, Oct. 19, the deadline to submit an absentee ballot application is Thursday, Oct. 29, the deadline to return an absentee ballot to the absentee election manager is the close of business Monday, Nov. 2, and the last day to postmark an absentee ballot is Monday, Nov. 2.
Voters who are eligible to vote pursuant to the Uniformed and Overseas Absentee Voting Act will have until Tuesday, Nov. 3 to postmark an absentee ballot.
Voters concerned about COVID-19 are encouraged to select the box on the affidavit, which accompanies the absentee ballot, which reads as follows: "I am physically incapacitated and will not be able to vote in person on election day."
Due to recently witnessed delays with the U.S. Postal Service, Merrill encourages voters interested in returning their ballot by mail to go ahead and make application for their absentee ballot. As a reminder, Merrill worked with the Legislature last year to pass Act 2019-507, allowing voters the opportunity to return their absentee ballot by commercial carrier in addition to U.S. mail.