My Vision for the PSC and Why I'm Running

By Jonathan Barbee
www.BarbeePSC.com
Every day voters in our country and state face an onslaught from politicians who are constantly trying to implement their agenda.  With special interests, out of touch politicians and out of control federal agencies, all wanting to regulate, mandate, tax or confiscate our freedoms, jobs, money and liberties to the brink of existence, no wonder many people have lost faith on our government.
I have a vision for a brighter future for Alabama, and a plan to get us there.  I know Alabama's future requires affordable energy, and I'll provide the leadership to keep our energy prices as low as possible.  I'll work to create an Alabama where industry and the environment both thrive, so that future generations of Alabamians can prosper and enjoy the wonders and beauty of our great State.  And I'll push back against outrageous regulations, keep the liberals out of our PSC, and ensure that Alabama's God-given natural resources aren't forsaken just because of Barack Obama's ill-conceived agenda.
President Obama and the other liberals have repeatedly demonstrated that they will force their agenda onto the people with no concern over our unwillingness to embrace their flawed logic.  He doesn't care about our conservative values, ideals, and principles.  He's more concerned with policies that are turning our cities and towns into more Detroits.
We are taxed enough.  We are regulated enough.  We are mandated enough.  And we have had more than enough confiscated, charged, levied and just plain stolen from us.
We've all heard politicians promise an honest, good government, but then fail to deliver anything more than the status quo.  Once they get elected there's too much "Robbing Peter to pay Paul." It's been a horrible cycle and I think that is what has caused many people to become disengaged and cynical about politics and politicians.
President Obama's allies in Montgomery are working with their friends in Washington to implement policies to limit Alabama's coal mines and power plants.  They want to destroy our mountaintops and beaches with wind farms.  They want us to stop using our State's bountiful resources to create jobs and benefit the hard-working people of this State and fall right in line with their distorted view of what makes America success.
The elitists and their bureaucratic allies don't share the same conservative, common sense values you and I share.  They don't share our work ethic.  They don't share our belief in our God, our families, and the freedom to work and make a better life for ourselves.
Know that once I'm elected, I will work to uphold our conservative values.  I will be fair and reasonable and I will not be a sock puppet for the special interests.  I will work every day to help make Alabama a better place to live, work and raise a family because that's what we should expect from our public officials.
There are some things that you can expect from me and there are some things you should not.  You won't hear me making wild promises about what kind of miracles I'll work once I'm elected.  I won't cure the sick, heal the lame, make electricity free, or be able to single handedly stop the liberal's agenda.
However, I will wake up daily and work to oppose Obama's out-of-control EPA when they try to destroy Alabama jobs.  I will oppose them when they try to drive up our utility rates with unrealistic regulations, and when they try to inflict their inefficient, costly, animal-slaughtering wind farms on our beautiful State.
I will work to balance the needs of the utility companies to make a fair profit with the needs of Alabama consumers and industry.  Without making a profit, the utilities will go out of business, and then who will fix the power lines the next time a tree falls or a tornado ravages a community?  On the other hand, if our power bills are too high, our families will suffer, many small businesses could close, and it will be impossible to attract more industry to our State.  Striking this balance won't be easy, and it will never satisfy everyone, but it has to be done and done right-without the influence of the special interests on either side-for all our sakes.
With other conservative leaders, I will work as hard as I can to bring more industry and jobs to our State, and create an environment where our existing companies can grow and expand.  Sometimes this will require hard choices, but those are decisions I'm willing to make.
When I have to make hard choices, I will be guided by my faith in God, in my conservative values, and by the people of Alabama, not political pressure from special interests.
I want to bring common sense and fairness to Place 2 of the Public Service Commission, but I can't do it alone.  I need your help, and I need you on my team.  I'd like you to find me on Facebook or visit my website.  When I'm in your town, come speak to me about what's on your mind.
Together, we can make Alabama an even better place to live and work, for ourselves and our families!
Print this piece
Opinion | COVID-19 has changed our state's industry and workforce landscape, our goal remains the same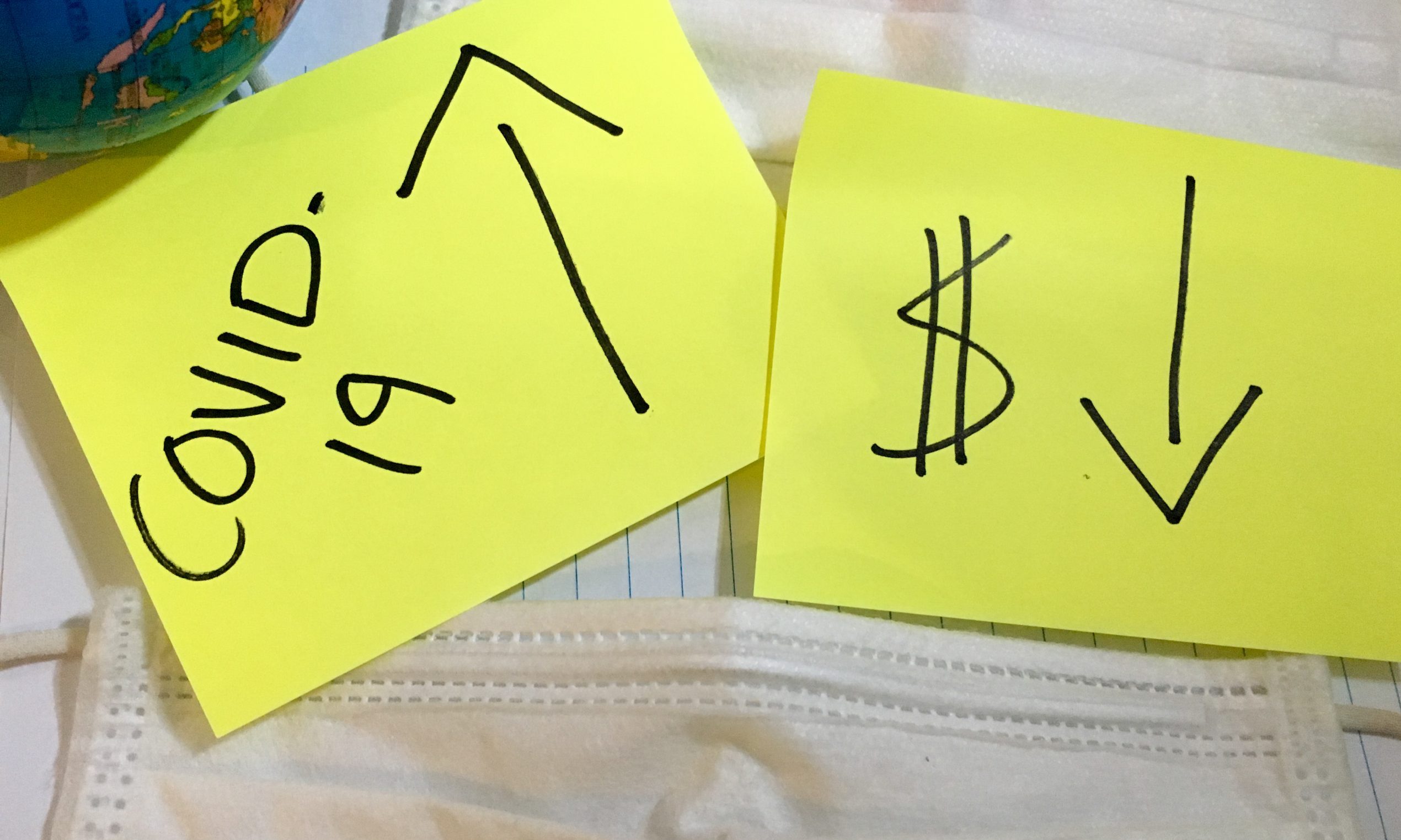 The human toll of COVID-19 is unprecedented in Alabama, and businesses of all sizes have taken a shellacking due to the pandemic. As such, our tactical focus for workforce development has transitioned from filling positions in the tight labor market we enjoyed in February to pandemic response, incumbent worker training and dislocated worker training today. The future of work has accelerated ten years in three months.
The Alabama Workforce Council (AWC) is working with the Ivey Administration and partners across the state to share best practices, key facts and resources for employers, employees and those who have been recently unemployed.
While the immediate focus of our efforts has transitioned to workforce recovery and response efforts to COVID-19 through our work with informational webinars, workforce recovery surveys, and resources for businesses (all available online), the AWC and AlabamaWorks remain steadfastly committed to the Governor's attainment goal of adding 500,000 highly-skilled workers to Alabama's economy by 2025. Notably, in these uncertain times, this goal has not changed.
Creating a highly-skilled workforce and resilient economy, even one that will be recovering for the foreseeable future, is necessary for Alabama's economic vitality. For those who have become unemployed or underemployed due to COVID-19, reskilling or upskilling now can lead to sustainable in-demand career pathways that produce measurable benefits in the future.
Success Plus, the formal name for the Governor's postsecondary education attainment goal, outlines the need to add an additional 500,000 Alabamians prepared for in-demand, high-wage careers to the workforce by obtaining credentials, certificates or degrees in addition to a high school diploma by 2025. Moremust be done to create stackable pathways that allow individuals to earn credentials through career-specific education and shorter-term programs that prepare them for immediate employment and future advancement.
To this end, Alabama has established a quality-assurance process for credentials through the Alabama Committee on Credentialing and Career Pathways (ACCCP). The ACCCP is tasked with identifying in-demand occupations in Alabama, developing competency models and career pathways for each of the in-demand occupations, and identifying related credentials of value associated with each of the in-demand occupations.
Additionally, on June 8the Alabama Workforce Council will launch the Governor's Survey of Employer Competencies,which will survey employers in each sector and region of the state to assist the ACCCP with identifying these in-demand occupations as well as the related competencies and credentials of value aligned to those occupations.
The survey will be conducted between June 8 and June 15, 2020 and, going forward, the survey will be conducted annually to assist the ACCCP's 16 Technical Advisory Committees (TACs) with their work oflinking credentials of value to one or more specific competencies needed for a job. Ultimately, this will allow employers to create competency-based job descriptions that list the specific skills required for a job, rather than using associate or bachelor's degrees as placeholders. Therefore, it is vital that employers of all sizes, and from each industry sector, provide responses to the survey. The TACs will receive the results of the Governor's Survey of Employer Competencies at the June 17, 2020 ACCCP meeting.
It is clear that much work remains to be done. COVID-19 adds challenges to our ultimate goal, but the Alabama Workforce Council and AlabamaWorks knows that – regardless of the pandemic – clearly identifying in-demand jobs, with their related skills, and facilitating more opportunities for high-skill, high-wage careers is now more important than ever.
To learn more about the Alabama Workforce Council's response to COVID-19 and to learn more about Governor Ivey's vision for creating 500,000 highly skilled workers by 2025, visit www.alabamaworks.com.

Tim McCartney, formerly of McCartney Construction in Gadsden, is the chairman of the Alabama Workforce Council.
Print this piece