ACIJ Thanks Bachus for Supporting Immigrant Families in 2013: Will ask him to Support H.R. 15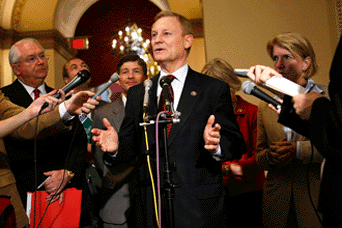 By Brandon Moseley
Alabama Political Reporter
On Tuesday, members of the Alabama Coalition for Immigrant Justice (ACIJ) will be gathering at the Birmingham office of Representative Spencer Bachus (R) from Vestavia on Tuesday to thank the Congressman for his support of immigrant families in 2013 and to encourage him to co-sponsor and support HR 15, a bill that would provides a path to citizenship for millions of aspiring Americans.
The ACIJ wrote, "As we move into the holiday season, our focus is on family and being together. ACIJ appreciates the support Rep. Bachus has shown for keeping families together, but immigrant families in Alabama want to know that our families will be able to celebrate Thanksgiving together year after year in our home state of Alabama. On Tuesday, local children will present Rep. Bachus with letters and drawings, as well as a colorful turkey that says: "Thank you Rep. Bachus – Our Families Trust in You."
Yazmin Contreras said, "Thanksgiving is a time to give thanks, reflect, and be with family. We know that because of our flawed immigration system, many immigrant families do not have the luxury of spending the holidays together with their loved ones. This Thanksgiving, we are thankful to Rep. Bachus for his public support of keeping families together, and we ask him to take the next step by co-sponsoring HR15 and voting for a path to citizenship."
The ACIJ, immigrant families, and local religious leaders will be gathering at Rep. Bachus's office on Tuesday at 10:00 AM. Local immigrant children will present Rep. Bachus with letters, drawings, and Thanksgiving turkey. Bachus's office is at: 1900 International Park Dr. in Birmingham.
The Alabama Coalition for Immigrant Justice is an advocate for Alabama's immigrants. The group has opposed state immigration laws like HB56 and has advocated for comprehensive immigration reform. There are an estimated 12 million illegal aliens in the United States, most of whom would like legal status and a pathway to American citizenship.
President Obama announced earlier in the year that immigration reform would be one of his main legislative priorities in 2013. The 
"Gang of Eight" immigration reform bill passed the U.S. Senate, but has gotten bogged down in the Republican controlled U.S. House of Representatives. Republican have been critical of measures in the bill which greatly increase the number of legal immigrants allowed in the country annually and question whether the Obama administration (which has a poor record of enforcing existing immigration law) can be trusted to actually implement heightened border security provisions in the Senate legislation.
Speaker Boehner has refused to appoint a conference committee with the Senate to resolve differences in the House and Senate immigration proposals; but Senator Sessions (R) from Alabma has warned that back foor negotiations are underway to pass a compromise comprehensive immigration reform bill. Sessions has led efforts to defeat the Senate immigration reform legislation.
Congressman Bachus has announced that he is not seeking re-election.
Birmingham approves $1.3 million contract for real-time crime center technology
Woodfin repeated that facial recognition capabilities will not be used in accordance with the contract.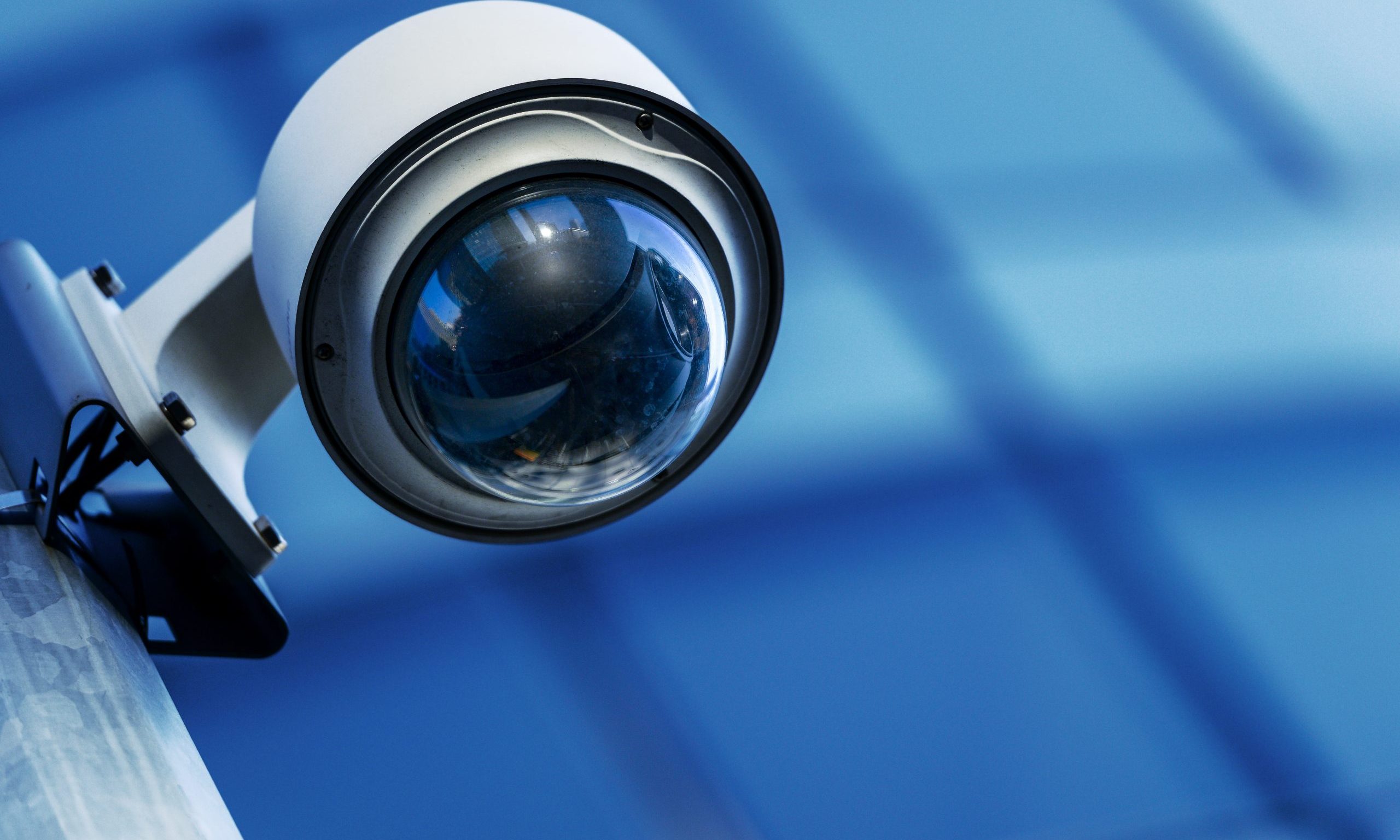 The Birmingham City Council approved a five-year, $1.3 million contract with Motorola this week to provide new technology for the police department's real-time crime center amid unease and public concern over the potential use of facial recognition software within the new systems.
Mayor Randall Woodfin insisted in his remarks made before the council that the new technology is meant to integrate existing hardware and technology inside the real-time crime center. "You're not buying any additional new equipment," he said, "You're buying something to integrate all those systems."
The software suite includes Motorola Solutions's CommandCentral Aware, a system that aggregates video, image and other data information into one interface, and BriefCam, a "video synopsis" system that will further integrate and analyze information from Birmingham's ShotSpotter systems, public cameras and police body cameras.
Briefcam offers facial recognition capabilities, which was the main concern of community members speaking before the council, and the risk that use of the technology could disproportionately affect Black people. Facial recognition technology has a record of racial bias and misidentifies Black people at rates five to 10 times higher than white people.
"Despite assurances that there will not be facial recognition implemented at this phase that does not prevent it from being implemented in the future," said Joseph Baker, Founder of I Believe in Birmingham and one of the Birmingham residents voicing concern on the proposal. "I believe that this software, if fully implemented, can easily lead to violations of unreasonable searches."
Another resident who spoke against the resolution was Byron Lagrone, director of engineering at medical software solutions company Abel Healthcare Enterprises. Lagrone pointed to IBM and Amazon as examples of companies that have halted or abandoned facial recognition and object tracking software altogether over racial bias concerns.
"The prevailing attitude, among technical people is this technology is not effective, and it causes high amounts of harm for next to no gain," Lagrone said.
Woodfin repeated that facial recognition capabilities will not be used in accordance with the contract.
"It's explicit in this contract that facial recognition will not be used," Woodfin said, "[If] facial recognition wants to be used in the future of this city. It would have to be approved by this body. … The mayor's office or the police department doesn't have unilateral power to use facial recognition. That is not part of what our contractual relationship is with Motorola."
Woodfin also clarified that the total $1.3 million price of the contract will not be paid as a lump sum but spread out over the five-year commitment.
The city council voted 8 to 1 to approve the contract, with District 8 Councilman Steven Hoyt speaking in favor of the use of facial recognition capabilities.
"You can't say, 'I'm going to build a house but I'm not going to use the restroom,'" Hoyt said. "If it's in the house, you're going to use the restroom. … If it has the capability of facial recognition, guess what's going to happen? You're going to use it. I'm going to vote for it because I know we've got to have every tool we can garner to fight crime, because it's out of hand."
Hoyt also suggested a review of the information collected by the new system apparatus.
"I do think, for the public's sake, we need to have some way we review that and see how it's being used," Hoyt said. "We need that to go along with this."
District 3 Councilwoman Valerie A. Abbott — who said she was the victim of a burglary the day before the vote — echoed the mayor's insistence that the facial recognition capabilities would not be deployed unless authorized by the city council, reading a letter from Motorola stating "in order to enable facial recognition, Motorola will require an addendum or change order to the contract," which would have to come before a public meeting of the city council.
"I too would not want facial recognition," Abbot said, "I'm voting in favor of this because the majority of my constituents are telling me they want more and better policing, capture of criminals, prevention of crime."
District 5 Councilman Darrell O'Quinn was the lone no vote among the near-unanimous city council, stating that he had "some reservations about how we're doing this and will vote my conscience." 
Later, O'Quinn was quoted in BirminghamWatch, saying his vote reflected his concerns about "taking on a new debt obligation in the midst of a projected $63 million shortfall in revenue."