Supreme Court Agrees to Hear Case Challenging Contraceptive Mandate in Obamacare

By Brandon Moseley
Alabama Political Reporter
For many Americans, the Patient Protection and Affordable Care Act of 2010 (commonly called Obamacare) is one of the most hated and despised pieces of legislation in a generation.  Efforts to reform, repeal, or replace the legislation have been effectively blocked by Democrats in the Senate.  25 states sued to overturn the mandate that every citizen must purchase government approved healthcare insurance and were defeated in a 5-4 Supreme Court decision in June 2012.  The states did win the right to opt out of the Obama administration ordered Medicaid expansion, which Alabama elected to do.
On Tuesday the U.S. Supreme Court has agreed to hear another challenge of the controversial legislation.
Alabama Republican Party Chairman Bill Armistead (R) said in a prepared statement, "The Supreme Court has agreed to revisit ObamaCare. The Obama administration has asked them to hear Sebelius v. Hobby Lobby Stores Inc. and reverse a lower court decision that sided with the craft-store chain's owners, who say they have religious objections to providing access to contraception to their employees."
Alabama Attorney General Luther Strange said on Monday, "As a country, we are beginning to feel the devastating effects of Obamacare–rising health care costs, job loss and people losing their current insurance plans. Obamacare is one of the most egregious assaults on liberty this country has ever seen and I am committed to doing everything in my power to fight and repeal it."
AG Strange and Eternal Word Television Network (EWTN), which is being represented by the Becket Fund for Religious Liberty, have filed a similar lawsuit in the U.S. District Court for the Southern District of Alabama in their continuing challenge to the Obamacare HHS mandate that would require not-for-profit religious organizations to include contraception and abortion-inducing drugs in employees' health insurance plans.
The mandate of the U.S. Department of Health and Human Services requires all employers including religious employers like EWTN, to arrange for health insurance that covers contraception and sterilization services, and related counseling and education.  This mandated coverage also includes "emergency contraceptives," such as Plan B.
EWTN and the owners of Hobby Lobby believe that contraception, sterilization and abortion are "gravely immoral practices," in large part because of "the intentional destruction of human life." The deadline for EWTN to comply with the mandate is July 1, 2014. If EWTN, the world's largest Catholic media network, headquartered in Irondale, AL, refuses to comply with Secretary Sebelius's orders it faces drastic penalties that could exceed $12 million per year. Other religious groups, such as GuidestoneFinancial Resources, the insurance entity for the Southern Baptist Convention, have also filed suit against the HHS mandate.
Attorney General Strange said, "I am proud to stand with EWTN to oppose this unconscionable mandate. Whatever we personally may think about contraception and abortion-inducing drugs, the government should not be in the business of forcing people to violate their religious convictions."
Hobby Lobby won their lawsuit in a lower court; but rather than change the mandate the Obama administration is continuing to maintain their position that they have the authority to order all healthcare insurance policies offer the controversial medications and procedure irregardless of the religious beliefs of the owners of the company or religious affiliation of nonprofit organizations like EWTN.
The mandate is also a violation of the laws of the State of Alabama and the rights of its citizens, the lawsuit asserts. Strange maintains that the State of Alabama, "has a sovereign prerogative to regulate its insurance market in accordance with its own law and policy, without being contradicted by unlawful federal regulations."  Strange maintains that the mandate is a violation of the Alabama Religious Freedom Amendment ratified in 1998 and a 2012 amendment protecting any person or employer from being compelled to participate in a health care system.
Attorney General Strange said, "The freedom of religion, and to believe as conscience requires, is our 'first freedom' under the United States Constitution. The people of Alabama have recognized the importance of this freedom and have enshrined it in their Constitution as well. Alabama law does not allow anyone to be forced to offer a product that is against his or her religious beliefs or conscience."
Chairman Armistead said, "Let us all show our support for Hobby Lobby and other companies who run their business based on Biblical truths."
The ruling in the Sebelius versus Hobby Lobby Stores case will have a major effect on the fate of the EWTN case but does not address all the issues raised by the EWTN case.
Alabama's COVID-19 cases continue to rise
Alabama's ongoing increase in new cases and COVID-19 hospitalizations is especially worrisome for public health experts as flu season arrives and several holidays are just around the corner.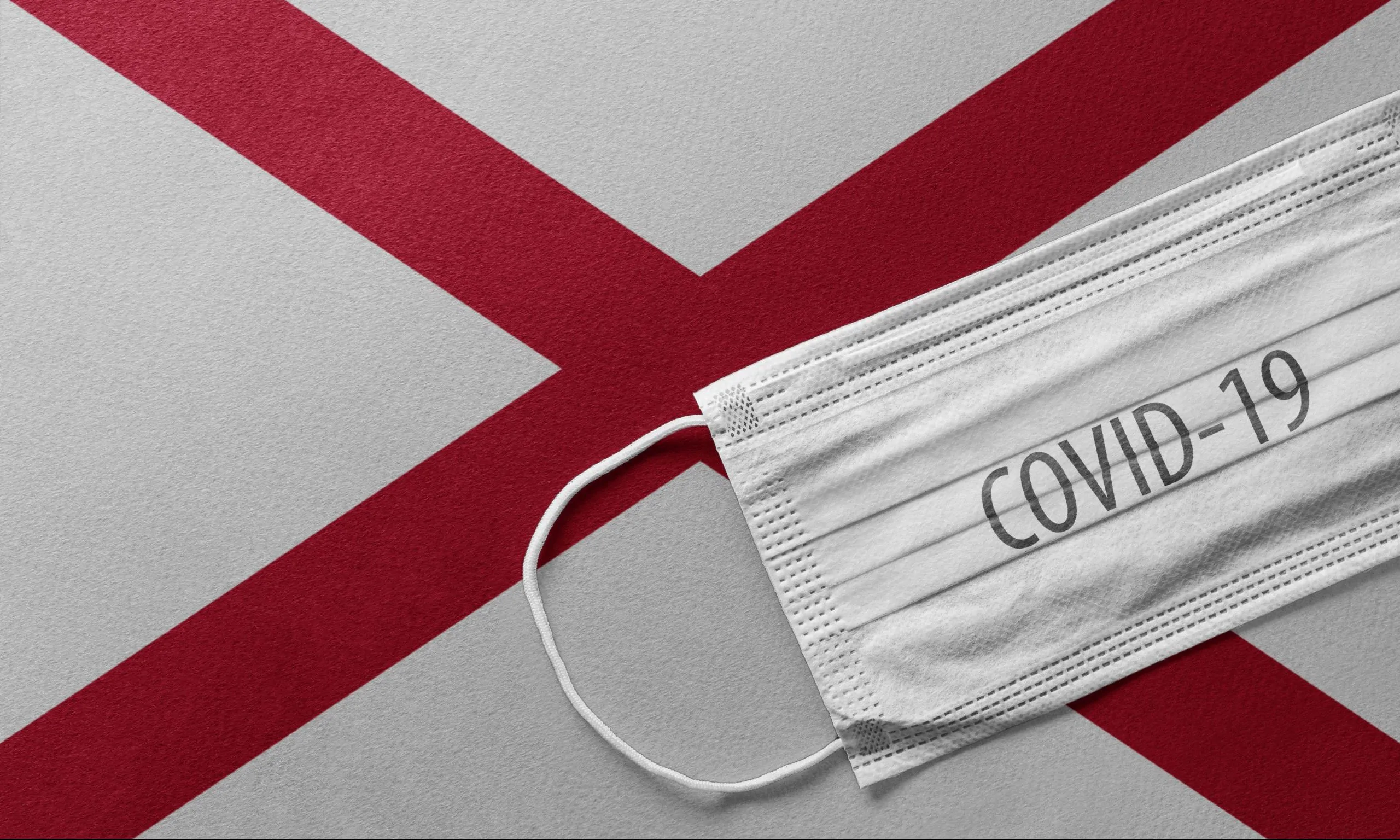 The number of new confirmed COVID-19 cases in Alabama continues to rise, with 1,789 new cases reported Saturday, despite fewer tests being conducted, and cases are up 55 percent from two weeks ago, based on a 14-day average of daily case increases.
Alabama's ongoing increase in new cases and COVID-19 hospitalizations is especially worrisome for public health experts as flu season arrives and several holidays are just around the corner.
Coronavirus cases in the U.S. surpassed 9 million on Thursday, and numerous states were seeing surges in cases and hospitalizations. Nearly 1,000 Americans died from COVID-19 on Wednesday, and the country has reported several days of record-high new cases.
"There's going to be a whole lot of pain in this country with regard to additional cases, hospitalizations and deaths," said Dr. Anthony Fauci, White House coronavirus task force adviser and director of the National Institute of Allergy and Infectious Diseases, in a CNBC interview Wednesday. "We are on a very difficult trajectory. We are going in the wrong direction."
There were 960 hospitalized COVID-19 patients in Alabama on Friday, and the seven-day average of daily hospitalizations hit 976 on Friday, the highest it's been since Sept. 2 and 29 percent higher than a month ago.
More than 1,000 hospitalizations were reported in Alabama on Tuesday for the first time since August. Huntsville Hospital was caring for 163 coronavirus patients Friday, the largest number since Aug. 19. UAB on Friday had 58 COVID-19 patients and has been hovering between 60 and 70 patients for the last several weeks.
While the number of new cases is rising, the number of tests being performed has been declining. Over the last two weeks, Alabama reported, on average, 6,961 cases per day, 9 percent fewer cases than a month ago.
The rising cases and declining tests are also reflected in the percentage of tests that are positive, which on Saturday was well above public health experts' target of 5 percent or below. 
The state's positivity rate on Saturday was 21 percent, according to APR's tracking of new cases and reported tests over the past two weeks. Many other COVID-19 tracking projects calculate the state's percent positivity by dividing the 7- and 14-day averages of daily case increases by the 7- and 14-day averages of daily test increases.
The Alabama Department of Public Health calculates the positivity rate differently, instead dividing the number of daily cases by the number of individuals who have been tested, rather than the total number of tests done, as some people may have more than one test performed.
There are no federal standards on how states are to report COVID-19 testing data, and a myriad of state health departments calculate positivity rates differently. 
Even so, ADPH's own calculations show Alabama's percent positivity is nearly double where public health experts say it needs to be, or else cases are going undetected. According to ADPH's calculations, the percent positivity on Oct. 24 was 9.6 percent, up 33 percent from the 7.2 percent positivity on Sept. 26. 
As of Saturday, there have been 2,967 confirmed and probable COVID-19 deaths reported in Alabama, with 427 reported this month, 19 percent more deaths than were reported in September.
On Saturday, ADPH reported 35 confirmed and probable deaths.