Jeshua Screws Turns in Enough Ballots to Qualify for HD 31 General Election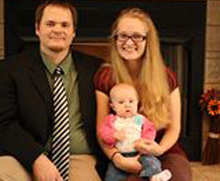 By Brandon Moseley
Alabama Political Reporter
The Alabama Constitution Party is reporting that they have turned in enough petition signatures to place their candidate, Jeshua Screws, on the special general election ballot in Alabama House District 31 in Elmore and Coosa Counties.
Since no Democrat has qualified to run, it was thought that a special general election would not be necessary and that the winner of the special Republican Primary runoff election between Mike Holmes (71) and Jimmy Collier (68) would be the automatic winner of the election.  However if Screws' signatures are validated by the Alabama Secretary of State's office, it would force a special general election on March 25th.
The Alabama Constitution Party wrote on Facebook, "We were just notified that the Secretary of State office will not begin validating petitions until after the submission deadline of December 3 at 4:00 PM. Stay tuned."
On his facebook page Jeshua Screws wrote in his biography,
"Jeshua Screws is a full time volunteer at a home for the children of incarcerated parents in Wetumpka Alabama. Before joining the army as a Chaplain Assistant, he received his B.S. in Christian Ministry. He finished his first Masters Degree in Political Science with AUM, and he is currently taking online classes to complete a second Masters Degree in Christian Studies with Grand Canyon University. Jeshua also is Chaplain for the Constitution Party of Alabama and on the Board for Personhood Alabama. In addition to this, he is a volunteer assistant chaplain at Frank Lee Work Release where he teaches bible classes and ministers one-on-one with inmates. He currently resides on site at the children's home with his wife Stacy, and their baby girl, Haddassah."
The 2014 Alabama legislative session begins on January 15th so the winner of the special Republican Primary runoff will miss the opening three weeks of the session.  If that election is followed by a special general election on March 25th however the eventual winner will likely miss the entire 2014 regulat legislative session, but will be able to serve if a special session is called in 2014.
Screws charges on his Facebook page that he attended the Wetumpka Tea Party candidate forum, but was not permitted to speak.
Jeshua Screws said on his website,
"I care about people, and have dedicated my life to serving. I am not a rich business owner, but if you elect me to represent you in the Alabama House District 31 I will work diligently for you. I will do more than represent you; I will serve you!"
Of the Republican candidates, Screws liked Griggs the best.  Screws said prior to Tuesday's Republican Party Primary, "I strongly encourage all who are voting tomorrow (Tuesday, Dec. 3rd) in the District 31 Republican primary to vote for Michael Griggs. He is the most biblically and constitutionally sound republican candidate."
The Alabama Constitution Party states on their website that their mission is. "To secure the blessings of liberty to ourselves and our posterity through the election of candidates at all levels of government who will uphold the principles of the Declaration of Independence and the Constitution of the United States.  It is our goal to limit the federal government to its delegated, enumerated, Constitutional functions and to restore American jurisprudence to its original Judeo-Christian foundations."
The Alabama Constitution Party hopes to run other candidates to challenge the Republican super-majority from their right in 2014.  The group wrote on their Facebook page, "Derrick Douglass is well on his way to becoming our first candidate for the 2014 General State Election. He is only a handful of signatures away from qualifying for Alabama House District 91. Congratulations Derrick and THANK YOU for taking a stand."
Slow absentee voting in Tuscaloosa sparks outrage, possible legal action
Among the issues were incredibly long lines that left some voters waiting more than five hours and an inefficient process that managed to take in fewer than 100 absentee ballots in six hours.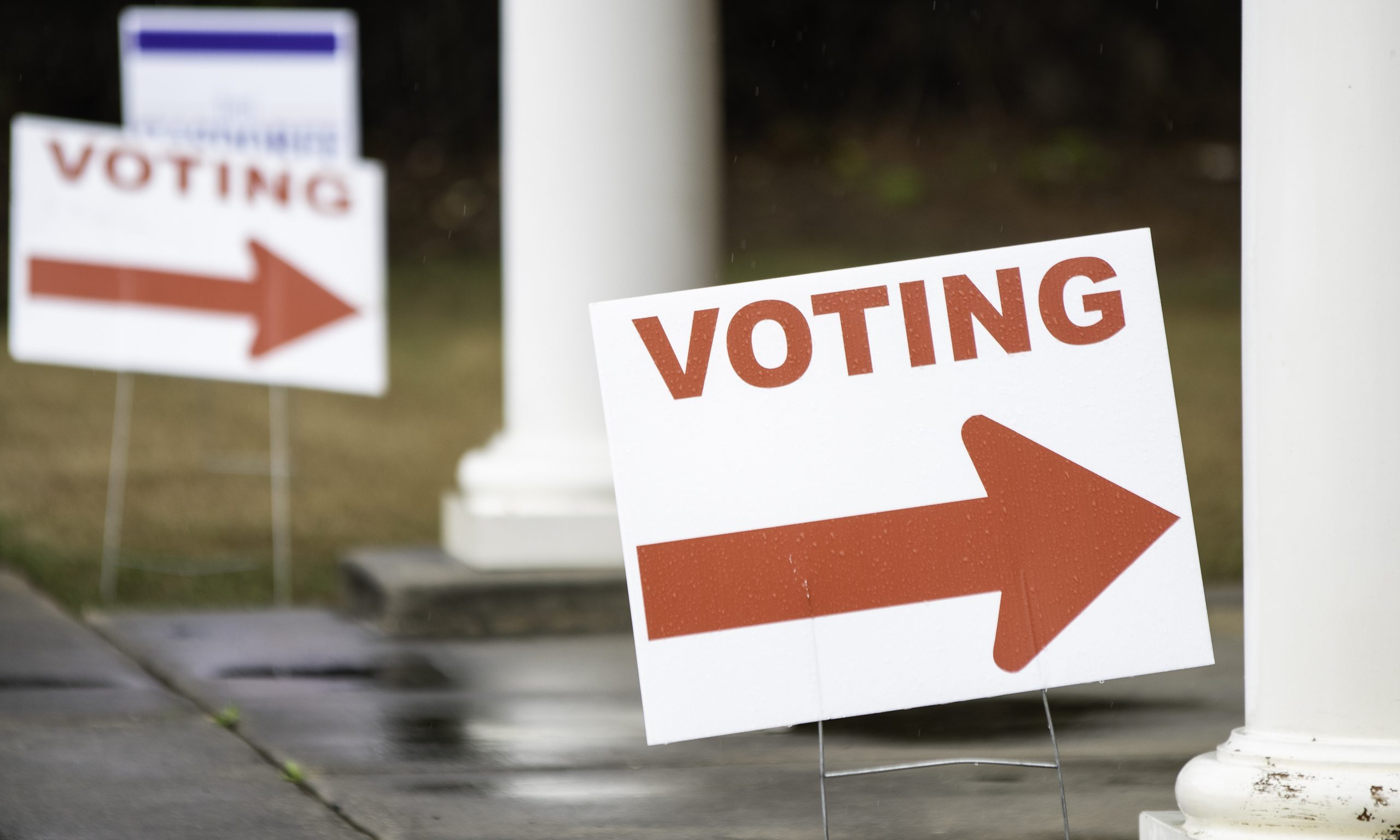 Long lines and slow absentee ballot processing in Tuscaloosa County have left voters outraged and incumbent Sen. Doug Jones's campaign threatening legal action. 
On Wednesday, Jones's campaign attorney, Adam Plant, sent a letter to Tuscaloosa County Circuit Clerk Magaria Bobo, outlining a number of issues with ongoing absentee voting and promising to take legal action if Bobo doesn't improve the process on the final day, Friday. Among the issues documented by Plant were incredibly long lines that left some voters waiting more than five hours and an inefficient process that managed to take in fewer than 100 absentee ballots in six hours. 
Additionally, Plant noted that Bobo has hired her family members to help process absentee ballots and at least one family member had made disparaging remarks on social media about voters. 
"You and those acting on your behalf are suppressing the vote of qualified Alabama voters," Plant wrote in the letter. "If you are unable or unwilling to execute your duties competently, and allow Tuscaloosa voters to exercise their voting rights without undue burdens, we will take further action."
In an interview with the Montgomery Advertiser on Wednesday, Bobo noted that her office had received more than 13,000 requests for absentee ballots — a remarkable uptick from the 3,000 or so her office usually receives — and there had been problems in managing that number of ballots while also adhering to social distancing guidelines within the office. 
However, as Plant's letter notes, the massive increase in absentee ballots for this election shouldn't have been a surprise. Also, Secretary of State John Merrill had made additional funds available to absentee managers to facilitate hiring extra staff, purchasing additional computers and staying open for longer hours to accommodate the anticipated increase. 
In a press release on Wednesday, the Alabama Democratic Party criticized Bobo and her family members, and the release included screenshots of Facebook posts from Bobo's daughter lashing out at voters who complained about the long wait times. 
"No voter should have to wait in line for hours to exercise their rights," said ADP executive director Wade Perry. "We should leverage every tool we have to make voting easier, not harder. Also, it should go without saying that election workers should not insult the very people they are employed to serve. If Ms. Bobo is incapable of processing voters quickly, someone else needs to do the job."