Strange, Moore, and Figures Lead November Fundraising
By Brandon Moseley and Susan Britt
Alabama Political Reporter
Alabama Attorney General Luther Strange (R) raised the most money of any candidate involved in statewide races.  The Conservative Republican attorney raised $126,665 during the month of November to top the statewide candidates and raise his campaign warchest to an impressive $1,049,153.79.
The top fundraiser in Alabama during November was William Moore (R).  Moore is challenging state Senator Jimmy Holley (R) from Elba for his state senate district 31 seat.  Moore raised $150,000 during the month of November…..all of it coming from the Alabama Voice of Teachers for Education (A-VOTE), an Alabama Education Association (AEA) PAC.
State Representative Vivian Davis Figures (D) from Mobile raised $83,500.00 during the month of November.  Figures is yet unopposed.
This November, the McClendon's has cash on hand of $182,773.68 which is the fifth largest warchest among Alabama State Senate campaigns.
The top fundraiser in the Alabama House was Speaker of the House Mike Hubbard (R) from Auburn.  Despite swirling reports of a criminal grand jury in Lee County investigating Speaker Hubbard's activities, the embattled Republican Speaker was able to raise $91,930 during November.  The cash infusion raised the Speaker's reported cash on hand to $255,122.42, the most of any member of the Alabama House of Representatives.
Lieutenant Governor Kay Ivey (R) raised $80,265 during the month of November.  Her largest contributors were from the Alabama Bankers Association PAC and CAREPAC.  This raised her total cash on hand to $347,807.03.  Ivey faces a primary challenge from Sumiton minister and businessman Stan Cooke as well as a general election opponent, either former state Representative James Fields (D) from Cullman County or Scott Ninesling (D).
Alabama Governor Robert Bentley (R) raised only $24,250 during the month of November; but the popular conservative governor is sitting on $2,072,162.63 in campaign cash.  Even though Christmas is almost upon us, no Democratic opponent has yet come forward to challenge Gov. Bentley.
The Governor's largest contributors are General Electric PAC and United PAC.  The American Society of Anesthesiologists donated $25,000 to the retired Doctor on December 2.
Young Boozer (R) raised $26,868.48 during the month of November for his quest to retain his job as Alabama's Treasurer.  Young Boozer's campaign reported $112,816.22 in cash on hand at the end of November.
Alabama State Representative John Merrill (R) from Tuscaloosa reported raising $18,775 during November.  His largest contributions came from SPEEDPAC and he ended the reporting period with $198,146.85.  Merrill is running for the Secretary of State position that was held by Beth Chapman (R).  Chapman was prevented from running again by term limits and has since left the office early to accept a position with the Alabama Farmer's Federation.  Rep. Merrill faces a crowded field in the June Republican Party Primary.
Rounding out the top five November fundraisers in the Senate, behind Moore and Figures, were incumbent Senators: Billy Beasley (D) from Clayton with $54,000, Cam Ward (R) from Alabaster with $49,300.00 and Greg Reed (D) with $48,941.75. A-VOTE donated $25,000 to Figures and $50,000 to Beasley.
In the Alabama House of Representatives, Joshua Pipkin (R) raised $30,002.72 for his House District 91 Republican Primary challenge of Rep. Barry Moore (R) from Enterprise.
Rep. Greg Burdine (D) from Florence raised $29,835 in November. Burdine defeated his Republican opponent in 2010 by just 206 votes (1.47% of the ballots cast).
Rep. Barbara Boyd (D) from Anniston raised $26,000 in November, $25,000 of it from A-VOTE.
Former Miss Alabama Amie Beth Shaver (R) reported having raised $25,732.88 in November for her candidacy in District 43, where incumbent Rep. Mary Sue McClurkin (R) is retiring.
In the State Senate, Sen. Arthur Orr (R) is reporting the largest war chest at $414,334.70.  Sen. Slade Blackwell (R) from Trussville is second with $296,709.10 in reported cash.  Sen. Roger Bedford (D) from Russellville has $260,965.29, while Sen. Greg Reed (R) has $199,461.79.
In the Alabama House state Representatives, Paul DeMarco (R) from Homewood has $236,765.20 in reported cash.  Rep. DeMarco is leaving the Alabama House to pursue Alabama's Sixth Congresional District where the incumbent, Rep. Spencer Bachus (R) from Vestavia is retiring.
Rounding out the Alabama House are: Rep. Steve Clouse (R) from Ozark who reported $149,208.20 in his campaign fund; Rep. Randy Wood (R) from Calhoun County has $117,512.19;  Rep. Victor Gaston (R) from Mobile reported $116,277.49; and House Minority Leader Craig Ford (D) from Gadsden reported $101,618.10 in cash on hand.
Opinion | No peace, no calm, but that's "normal"
"My students and I are on a first-name basis. But when I can't call their names, it leaves me confused and frustrated. Like the world we live in today."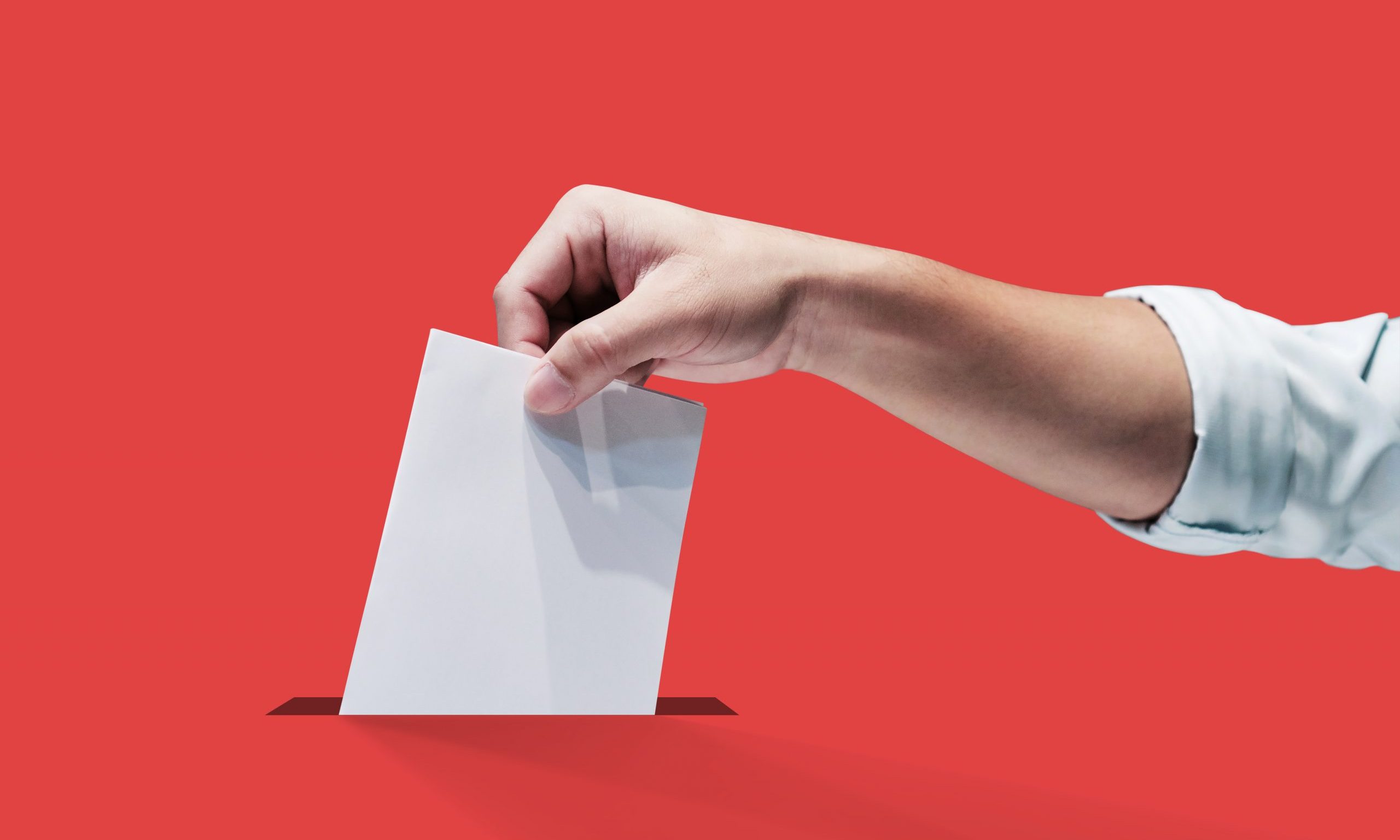 I have more than 100 students in my classes at UAB, and I can call only a few by name. Masks are important, but I haven't yet learned to memorize foreheads, and that's really all I see when I look at a student's face. A few, with either a distinctive hair cut or color, or who have other identifying features in the upper half of their faces, I can name. Not many, though.
My students and I are on a first-name basis. But when I can't call their names, it leaves me confused and frustrated.
Like the world we live in today. Like these United States. Like Alabama.
A worsening pandemic, unrest across the country, a chaotic election a few days away, an economy in the tank, it is difficult for me to feel settled. Grounded. Peaceful. Calm.
The 300th or so hurricane just zipped through Alabama this week. The storm was named Zeta because we're out of names for hurricanes. And there's still fully a month remaining in the hurricane season. Eta is next.
We may not know who the next president will be even by the end of next week. Or we could know Tuesday night if it's the blowout for Democrats that predictions say it will be. If former Vice President Joe Biden wins Florida, Michigan, or Wisconsin, it's pretty much over for President Donald Trump.
But, then, we know how well the heavily favored candidates sometimes do, right Hillary?
Remember, if Trump does lose in Jimmy Carter proportions, he's still going to be president for another two-and-a-half months. There's no predicting what he'll do during that time, but we know this for sure: No peace. No calm.
Our hope in Alabama has to be that U.S. Sen. Doug Jones is re-elected. That's the only choice that makes sense. A washed-up, mediocre football coach who doesn't have a clue about government and who has spent most of his time in Florida will not represent the state well, especially if the Senate goes Democratic, as expected.
Jones is no "California liberal," as one columnist with Alabama Political Reporter described him. That's just a plea to the uninformed voter in a typical Republican effort to falsely spin Jones as something he is not. Hell, I wish Jones was a California liberal. We could use some of that in Alabama. Instead, for the most part, all our elected officials are simply philosophical clones of each other.
There are no new ideas. No effort to take the state forward. In most every quality-of-life category, Alabama ranks at the bottom or near it. Our current leadership seems determined to keep us there.
Our elected officials don't even learn from their mistakes. Anti-masker Lt. Gov. Will Ainsworth contracted the coronavirus, and, thankfully, he recovered. Still, he remains against the mask mandate.
Trump contracted the coronavirus, too, and after being surrounded by a grumble of the best doctors at one of the best hospitals, he came back, snatched that mask off his face, and almost immediately began holding those foolish superspreader political rallies again.
The cult members attend, many without masks or social distancing, and some of the cult members die.
Meanwhile, Trump flies away in that fancy jet we taxpayers own, and, in at least one case, leaves his supporters stranded outside in the bitter cold for hours. Loyalty to the cult of Trump pays huge dividends, I write sarcastically.
There is no peace. No calm. This is not to be had in the America Trump made "great" again.
And I don't know my students when I see them. I must memorize foreheads.
Even so, the masks are important, as is social distancing. I can ask a student what her name is, and when it's one I have known for years, I can apologize. A small inconvenience to stay well.
The student always offers grace, always tells me it's OK.
We both pretend that's just normal.