Get Ready for Switch-A-Roo-Two
By Bill Britt
Alabama Political Reporter
MONTGOMERY—If you liked the Alabama Accountability Act then you are going to love "Switch-A-Roo-Two."
Working with former State Representative Jay Love in his new capacity of Finance Chairman of the Business Education Alliance (BEA), Speaker of the House Mike Hubbard has prepared a bill that will create a special scholarship fund for Dual-Enrollment students who want to attend a career tech program.
Dual Enrollment programs allow high school students to take academic coursework at community colleges are common across the State in order to jump-start an early career, according to information from the Alabama Community College System website. The funding for the program envisioned by Love and Hubbard would come from the Education Trust Fund on which Love served as Chairman until he quit the position to work for the BEA, an arm of the Business Council of Alabama.
Like the first Accountability Act, the funds would come in the form of tax credits given to qualifying families and would also allow for dollar-for-dollar tax breaks for those who contributed to the program through Scholarship Granting Organizations (SGOs).
Calls to Love, State Superintendent of Education Dr. Thomas Bice and the Chancellor of the State's Community College Dr. Mark Heinrich went unanswered. It has been leaked that both men have voiced concerns about the proposed program.
Sources inside Gov. Bentley's inner-circle say that the Governor is not in favor of implementing any new tax credit scholarships programs. And that the governor is committed to fully fund the dual enrollment programs.
Love and Hubbard are aware of these concerns, but are undeterred in their desire to see more tax-credit based education programs.
Love was seen last week at a meeting of the House, Ways and Means Education Committee either lobbying or visiting with Chairman Rep. Bill Poole of Tuscaloosa. If Love was lobbying his former colleague that would be a blatant violation of an Alabama ethics law which states that a representative like Love is not permitted to lobby a committee he once chaired for at least one year. But, Love and Hubbard are so anxious to place Switch-A-Roo-Two on the fast track, that all semblance of decorum has been given a second seat.
One of the major elements of these programs is the establishment of Scholarship Granting Organizations (SGOs). Those who manage such programs can make millions yearly just from the fees charged by administration. One of the first to organize an SGO in Alabama is former Gov. Bob Riley. Along with his partner investment banker, John F. Kirtley of Tampa Florida, Riley founded the Opportunity Scholarship Fund, LLC. Kirtley has so successfully administered these types of funds in Florida that last year, his SGO made $6.3 million dollars according to a report in the Palm Beach Post.
Gov. Bentley told alreporter.com last week, that he never intended for anyone to use the Accountability Act to make money off the SGOs. He said that he and his staff would monitor the SGOs and would seek legislation if the SGOs were not operating properly.
Riley is also joined in his endeavor by former Bentley Finance Director, Marquita Davis.
The confluence of lobbyists and former and current lawmakers is a troubling trend in the world of SGOs.
A 2012 article in the NYT showed that in Pennsylvania the "state's largest scholarship organizations [were] controlled by lobbyists, and they frequently ask lawmakers to help decide which schools get the money…." According to the Times, the "arrangement provides a potential opportunity for corporate donors seeking to influence legislators and also gives the lobbying firms access to both lawmakers and potential new clients."
According to a two year study by the Atlanta-based Southern Education Foundation, a Georgia tax credit scholarship program "contains a number of troubling features. It lacks transparency regarding contributors, beneficiaries, and the criteria by which scholarships are awarded or even the size and number of scholarships awarded."
These problems have been seen as a potential for abuse of the SGOs at the expense of taxpayer dollars and public education. These same complaints can easily be made against Alabama's current law. The Accountability Act was a hastily passed law that has left many with question about it practicality.
Hubbard and Love have intentionally hidden the Switch-A-Roo-Two so as to ensure that like it's predecessor, it will not receive a fair, public examination.
Opinion | For Coach Tub, no thinking required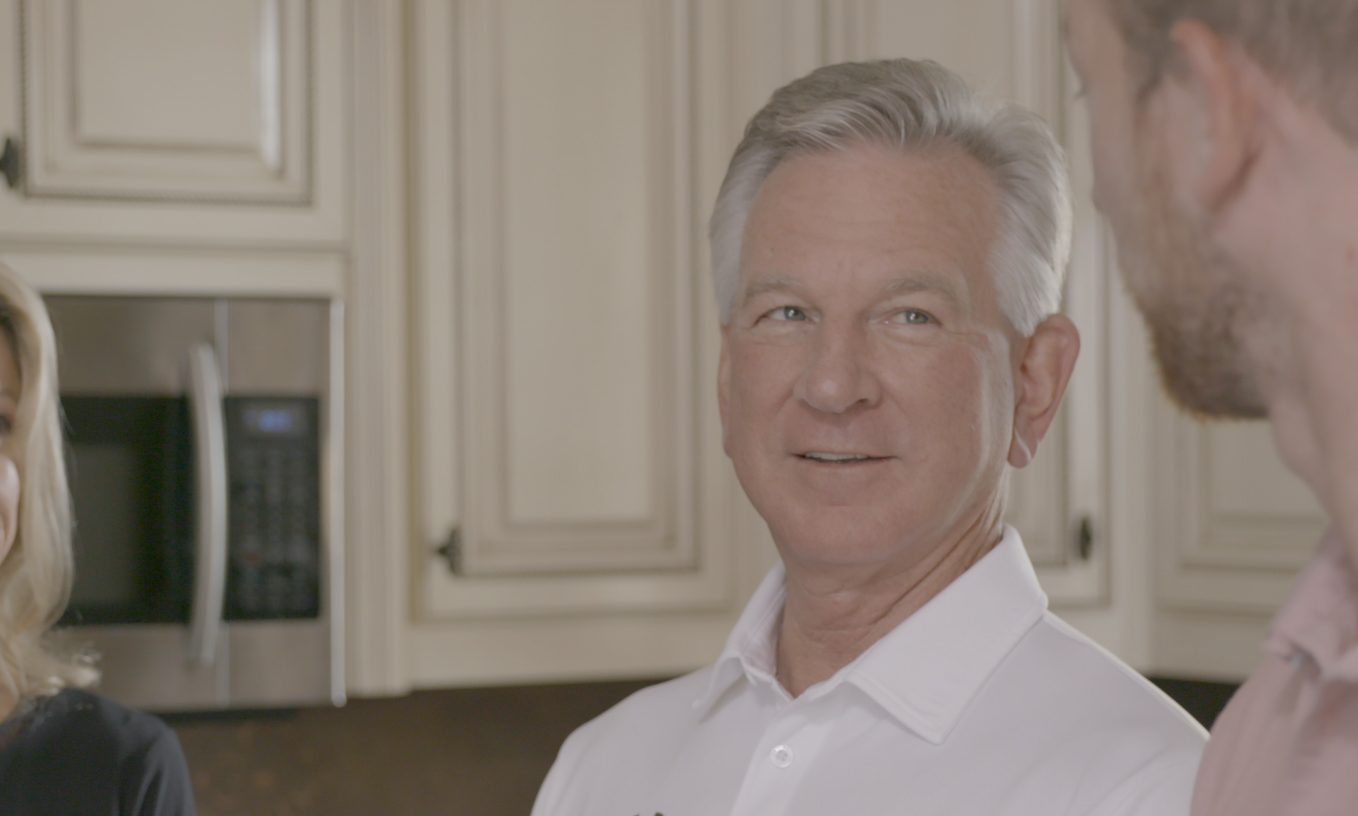 Has Tommy Tuberville ever had an original thought? It doesn't sound like it. Coach Tub basically spews Republican talking points and keeps his mouth firmly locked onto Donald Trump. He disrespects Alabama voters so much that he thinks that's all he needs to do to win a place in the U.S. Senate.
Tuberville recently addressed the St. Clair County Republican Party at its September meeting. As reported by APR, Tuberville is quoted as saying the following, and I'll offer a short rebuttal. I'm doing this because Tuberville is clearly afraid to death to debate his opponent, U.S. Sen. Doug Jones.
So here goes:
Tuberville: "America is about capitalism, not socialism. I think we are going to decide which direction we are going to go in the next few years."
Me: We decided which way we were going to go years ago, when the federal government started subsidies for oil and gas companies, farmers and other big industry and business. That, coach, is your so-called "socialism."
I'm not necessarily opposed to subsidies to boost business, depending on the cause, but I'm not going to let a dimwitted, know-nothing, mediocre, former football coach pretend we don't already have "socialism" in this country.  
What Tuberville really means is that he's against "socialism" like Medicare or Medicaid or Social Security or food assistance or health insurance. He's a millionaire already, so there's no need for him have empathy for or support a safety net for people who are less fortunate socially and economically. That's Tuberville's "socialism," and the Republican Party's "socialism," and Trump's "socialism."
That's a cruel, mean perspective that would cast aside the great majority of Americans for the rich (Tuberville, Trump) and connected and, where Trump is concerned, the fawning.
Tuberville: "I am not a Common Core guy. I believe in regular math. We need to get back to teaching history."
Me: I would love to ask Coach Tubby, one-on-one, exactly what he thinks "Common Core" is. I'll guarantee you he can't explain more than he already has. "I believe in regular math?" There is no other math. It's math. Does he think there's a math where 1+1=3? There isn't one. There are a variety of ways to teach math, but there's only math, not a "fake" math or a "Republican" math or a "Democratic" math or, God forbid, a "Socialist" math.
And when Coach Tommy said, "We need to get back to teaching history," one wonders if he's ever been into a classroom. We know more than a few of his former players weren't in many classrooms, if reports are correct. But they always played the game under his uninspired coaching.
Of course schools teach history.
The history Coach T. is talking about is Donald Trump's "white" history, the one we've been teaching in our schools forever. Not real history; you know, the one where the United States was founded as a slave-holding nation, where Native Americans were massacred and starved by the hundreds of thousands, where white supremacy was codified within our laws, where any color but white was subjugated. That history. The history that is finally fading away, so we can really see where we've been as a nation—so we know where, as a nation, we need to go.
Tuberville: Tuberville said he supports following the Constitution and appointing a replacement for Associate Justice Ruth Bader Ginsburg, who died Friday.
Me: Well, of course he does. Tuberville doesn't have an independent thought in his body, and Donnie told him this is what he's supposed to think. The big question: How much will a Senator Tuberville be able to function as a member of a minority party in the Senate — with no Papa Trump in the White House to tell him what to do?
Both scenarios are real possibilities, if not likelihoods.
There is no question that Doug Jones is far more qualified than Tuberville. Jones can work across the aisle, which will be vitally important if Democrats take control of the Senate. Jones has his own thoughts, which sometimes go against the Democratic Party's wishes. Jones is independent, smart and represents Alabama well.
Tuberville is a failed football coach who lives in Florida. That's about it.