Federal Court Rules in Favor of Alabama in Redistricting Case
By Brandon Moseley
Alabama Political Reporter
On Friday, Alabama Attorney General Luther Strange (R) announced that a three judge federal court panel has ruled on a 2-1 decision that the new districts for the Alabama House and Senate did not violate federal law.
Attorney General Strange said, "I am committed to protecting every citizen's right to vote for equal representation in state government. I have believed from the beginning of this process that Alabama complied with all legal and constitutional requirements in adopting the new district lines, and I am pleased that the court agreed with our position that the new legislative districts are consistent with federal law."
The Joint Chairmen of the Committee on Redistricting were Senator Gerald Dial (R) from Lineville and Representative Jim McClendon (R) from Springville.
Chairman Jim McClendon told The Alabama Political Reporter on Tuesday, "Alabama State Sen. Dial & I along with the 22 member Committee and the Speaker and Pro-Tem proposed a plan that got DOJ preclearance in record time, withstood Federal judicial review, and created fair districts that accurately reflect the will of the voters in Alabama. I am proud to have had a roll in the process and am pleased both candidates and voters have this matter settled in ample time for the 2014 election."
The Attorney General's Office presented evidence and legal arguments to a panel of three federal judges over several days in August.  On Friday, the court issued a 173-page order and opinion today as the result of that trial.
In 2011, the Alabama Legislature adopted new districts to account for population shifts reflected in the 2010 census.  Article One, Section 2 of the United States Constitution calls for a national census every ten years:
"Enumeration shall be made within three Years after the first Meeting of the Congress of the United States, and within every subsequent Term of ten Years, in such Manner as they shall by Law direct."
The Census is then used for redistricting Congress, the legislature, and state school board. The actual redistricting is performed by each individual state based on the numbers in the most recent Census. In Alabama the Permanent Committee on Redistricting is assigned the responsibility of performing this Constitutional role. The Permanent Committee on Redistricting is composed of nine Senate Republicans, two Senate Democrats, seven House Republicans, and four House Democrats. The distribution between the two political parties is based on their representation in their respective houses. After the election of 2010, the Republican Party won control of both the Alabama House and Senate. The goal of the Committee is to create fair districts; but redistricting is a political process. The Joint Chairmen of the Committee on Redistricting were Sen. Gerald Dial (R) from Lineville and Representative Jim McClendon (R) from Springville.
Under the Civil Rights Act of 1964 southern states were forced to submit their redistricting plans to the U.S. Department of Justice for preclearance.  The U.S. Supreme Court has since ruled that that clause is antiquated and no longer necessary, but the 2012 redistricting plan was approved by President Obama's U.S. Justice Department prior to that ruling.
After the Federal Department of Justice pre-cleared the new districts, the Alabama Legislative Black Caucus, the Alabama Democratic Conference, and state Representative Demtrius Newton (D) sued the state of Alabama under Section 2 of the Voting Rights Act and the Equal Protection Clause of the United States Constitution, claiming that the new districts were racially discriminatory.  Rep. Newton's district was merged into two neighboring districts under the plan.  Rep. Newton passed away on September 11, 2013.
AG Strange said, "This was a complex case that required skilled and talented legal counsel, and it has been a top priority for my office.  I am proud of the evidence we presented and grateful for the attorneys who helped achieve this successful result." Strange Deputy Attorney General Jack Park and Assistant Attorneys General Jim Davis and Misty Messick for their work on the case.
A special three-judge panel heard evidence in the case over several days of trial.  The panel concluded 2-to-1 that the new districts are not discriminatory and do not violate the Voting Rights Act or the United States Constitution.
If no higher court rules against the redistricting plan, then those districts will be used as the districts for the 2014 primaries which are scheduled for June 3.
Print this piece
Opinion | Dodge the Economic Impact Payment card fees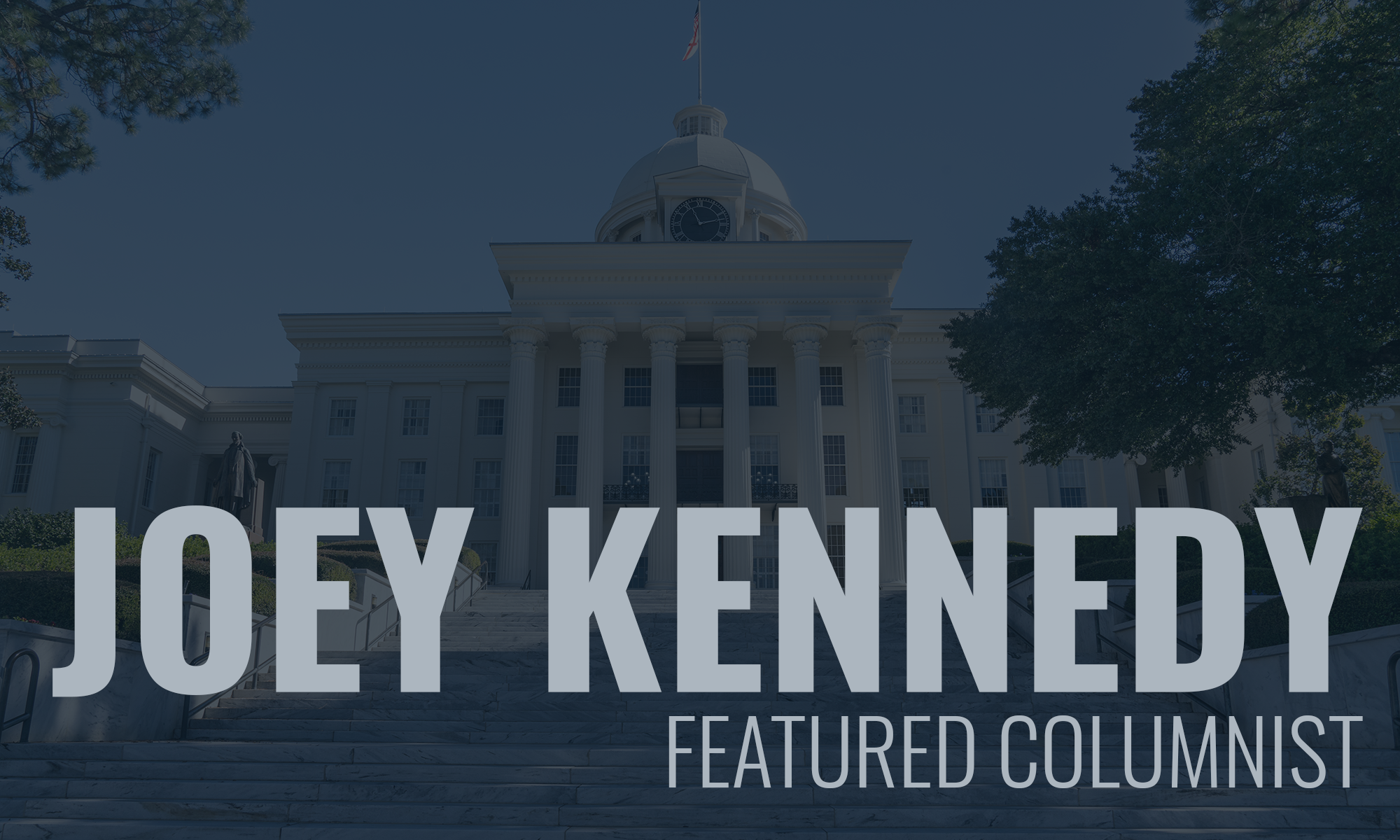 My wife received her $1,200 stimulus payment as a direct deposit several weeks ago. I did not get one, even though we file a joint income tax return, she makes more money than I, and our money is deposited into the same bank account.
I just figured there was some kind of mix-up. That's fine; mostly I'm patient when I'm getting "free" money. I'm not teaching this summer, so the money will come in handy when it comes.
Then this week, a lawyer friend and his wife received their stimulus money on a prepaid debit card. Luckily, my lawyer friend is a lawyer. He always reads the fine print.
More than likely, I would have thrown the fine print part of the stimulus in the trash, and maybe the debit card, too, because the whole thing looks like some sort of scam. And my friend says that in some ways, it is.
About 4 million of the debit cards were sent out by "Money Network Cardholder Services," with a return address in Omaha, Neb. They are issued by MetaBank, N.A. There is no indication on the envelope that this is indeed the stimulus money approved by Congress. There is a flier inside that says "Enclosed is your Economic Impact Payment Card." According to reports, the debit cards have been tossed into the garbage by people who think they are some elaborate scam or a solicitation for one of those high-interest credit cards.
They are valid, and your money is loaded onto them for you to spend like any Visa card. Except there are some catches, and this is what my friend is miffed about. He believes unsophisticated folks (that could be me) and marginalized people who receive the cards will succumb to the various fees that an unaware card user can incur.
Most services have no cost. Buy what you want, call for a balance inquiry, transfer the funds to your personal bank account, and use in-network ATMs that carry the AllPoint brand and you won't be charged.
However, there are fees for using out-of-network, domestic ATMs ($2 after the first withdrawal), $3 for ATM withdrawals in another country, even getting a balance from your ATM, either in-network, out-of-network, domestic and international (25 cents a pop).
If your card is lost or stolen, you'll pay for that as well. It'll cost $7.50 for a new card, and if you want it expedited, that'll be $17. If I lose my bank's debit card, or if the card is stolen (both of which have happened to me), my bank replaces the card for free in about five days. If you lose your "economic impact payment card," it could cost you $24.50 to have it replaced in a timely manner.
And here's where you can really run up charges: If you use a bank teller for a cash withdrawal on the card, there's no charge for the first withdrawal, but $5 for subsequent withdrawals using a teller.
If only a small percentage of users end up paying fees because they used the wrong ATM or prefer to get their cash from a human teller, that could add up to millions of dollars for somebody up the line, and that somebody is not going to be you or me.
I'm not complaining. I'm just urging caution if you're one of the millions of people who received one of these debit cards. Be aware they are coming and don't fall into the fee-trap that comes with them.
I'm no financial wiz – my family and friends can attest to that – but if I get one of those debit cards, I'm just going to transfer the whole amount into our checking account. If you don't have a bank account, and many people don't, I would just cash it out then cut up the card.
But be aware these cards are going out, and if you're waiting on your stimulus check, you might get a debit card instead. Don't throw it away. Buy something. It's what they want you to do.

Joey Kennedy, a Pulitzer Prize winner, writes a column each week for Alabama Political Reporter. Email: [email protected]
Print this piece