Police Officer Finds Bipartisan Support for Legalization of a Marijuana Derivative

By Lee Hedgepeth
Alabama Political Reporter
In late November of last year, Pelham Police Officer Dustin Chandler and his family paid a visit to Governor Bentley. The purpose of their visit was to raise awareness about the concerns and needs of children (like their two year old daughter Carly), who suffer from a rare genetic disorder referred to as CDKL5. The disorder causes mobility and functioning problems and may also cause severe seizures.
During their visit, Chandler brought up a variety of issues including promoting early intervention in children and continuing broad funding support for public school special needs education.
By far, though, the most controversial issue the Inverness resident brought up with the Republican Governor, was the utilizing of marijuana derivatives as a treatment for CDKL5.
As has been widely touted by Chandler, CNN reported on a Colorado child whose seizures decreased from around 1,000 a month to just a few with the ingestion of a marijuana-based oil through food twice daily.
His whole argument isn't one of medical certainty, though, but parental choice and child health.
"It would not necessarily help Carly's disorder and make it go away. It's just the quality of life. It's a treatment for the epilepsy and giving them a better quality of life. So many parents are struggling to push to at least give us the chance to try it, because there is no medicine out there that works on these seizures. She's tried the heaviest of the heavy and they don't work. Now there's studies coming out saying this does help."
At the time of the meeting, Governor Bentley released a statement which seemed hesitant of the new drug treatment:
"Governor Bentley listened to the concerns of Mr. Chandler and his family. The Governor is supportive of special needs education and early intervention programs to help those with disabilities or developmental delays. Governor Bentley is opposed to legalizing marijuana."
The Chandler family has received support from both sides of the aisle in the State Legislature. Republican Representative Mike Ball of Madison and Democratic Representative Patricia Todd of Birmingham are sponsoring legislation that would legalize the use of the cannabis derivatives for such medicinal purposes.
"You can't get high on it and it has no street value," Representative Ball has stated, making clear his difference in opinion on the topic that Governor Bentley.
In addition, according to Representative Todd, the benefits are obvious:
"This is a child with a severe disability that has very violent seizures every day and research demonstrates this oil is extremely effective to eliminating or decreasing the seizures that the kids have."
Officer Chandler, who has been lobbying lawmakers Statewide before the upcoming legislative session, has made clear this is a fight he is will win.
"We're really drafting legislation to address the issue of if we can help as many kids as we can help now and get that passed, that's the common sense of getting it done. If we can help people now and help children now with certain disorders, that's what we need to do."
In addition to his lobbying, Chandler began a petition on change.org directly asking Robert Bentley to call for legalization legislation. As of now, it has just under four thousand signatures.
"There are thousands of children with epileptic disorders, including 30% of those with Autism, in the State of Alabama that need to stop suffering. In Colorado, for example, there has been great success using Cannabidiol (CBD) for seizure control. Dr. Sanjay Gupta has documented these types of treatments and how they have had a positive effect on patients suffering from Epilepsy. The parents in Alabama need to have another option for their children other than that of pharmaceuticals that do not work. They need to be able to use these treatments without the fear of prosecution from the government and the government needs to allow us access to such treatments. As a father of a suffering child, I am asking you to please seek legislation to help Carly and thousands of children. This is not a request to legalize Marijuana. This is a request to show compassion. This is a request to show you care for the children in Alabama."
The 2014 legislative session begins January 14th. The Governor has not commented again on the matter, and no cosponsor has (as of yet) emerged on the Senate side.
Madison County mask order goes into effect Tuesday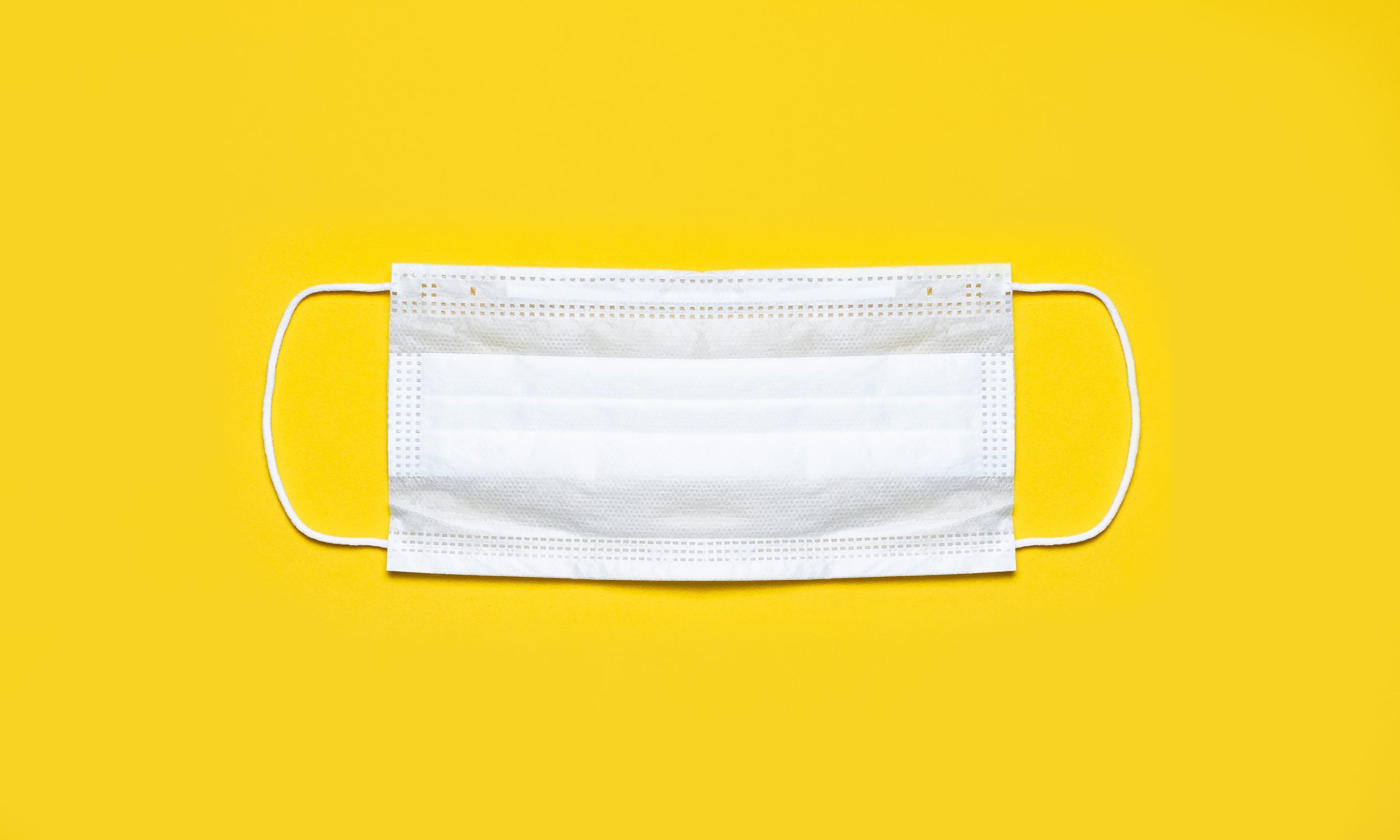 Madison County's health officer issued a face mask order to slow the spread of COVID-19, which goes into effect Tuesday at 5 p.m. 
Madison County Health Officer Dr. Karen Landers, who also serves as the assistant state health officer, issued the order, which requires those over the age of 2 to wear masks in businesses or venues open to the public, while on public transportation, in outdoor areas open to the public where 10 or more people are gathered and where maintaining 6 feet of distance from others is not possible. 
"We need to do all we can to limit the spread of COVID-19," State Health Officer Dr. Scott Harris said in a statement. "Until we have a vaccine or treatment for COVID-19, wearing a face covering in public is a key measure we have available to prevent transmission of the virus."
Huntsville Mayor Tommy Battle in a statement expressed support for the mask order. Madison County now joins Jefferson County, Montgomery, Mobile and Selma in requiring masks while in public. 
"This is a simple math problem. Since June 16, the number of positive cases in Madison County has tripled, and the number of hospitalizations has increased 660 percent," Battle said in the statement. "We need to take precautionary measures, such as wearing face covers, distancing 6 feet, and handwashing to provide a safe environment for our citizens." ​​
Madison Mayor Paul Finley also noted the surging cases and said he supports the order. 
"Since day one, we as elected officials have said we would work to find the balance of personal versus economic health. While personal responsibility is still paramount, our dramatic rising numbers dictate this step be taken to continue to support all citizens' safety," Finley said in a statement. 
Medical experts believe COVID-19 is most often spread when an infected person, with or without symptoms, talks, coughs or sneezes. Studies have shown that wearing masks reduces transmission of coronavirus.
Other exceptions to Madison County's mask order include:
Persons while eating or drinking.

Patients in examination rooms of medical offices, dental offices, clinics or hospitals where their examination of the mouth or nasal area is necessary.

Customers receiving haircare services, temporary removal of face coverings when needed to provide haircare.

Occasions when wearing a face covering poses a significant mental or physical health, safety or security risk. These include worksite risks.

Indoor athletic facilities. Patrons are not required to wear face coverings while actively participating in permitted athletic activities, but employees in regular interaction with patrons are required to wear face coverings or masks.

Private clubs and gatherings not open to the public and where a consistent 6-foot distance between persons from different households is maintained.
"Although not mandated, face coverings are strongly recommended for congregants at worship services and for situations where people from different households are unable to or unlikely to maintain a distance of 6 feet from each other," the department said in a statement on the order.

This is a simple math problem. Since June 16, the number of positive cases in Madison County has tripled, and the number of hospitalizations has increased 660 percent."
Parents must ensure children over 2 years old wear masks in public, and childcare establishments and schools are to develop their face covering policies and procedures, according to the department.

The order also mandates that businesses and venues open to the public provide a notice stating that face coverings are required inside, and signage is required at all public entrances. 
"Wearing a face covering can help keep family, co-workers, and community safe," Harris said. "This is the simplest act of kindness you can take for yourself, your family and your community, especially for those who are at high risk of contracting the virus."
The Alabama Department of Public Health advises these actions to prevent the spread of COVID-19:
Wash your hands frequently with soap and water for 20 seconds

Social distance by staying 6 feet away from others

Avoid people who are sick

Stay home if you can; work remotely if possible

Cover your mouth and nose with a face covering when around others

Cover coughs and sneezes

Clean and disinfect frequently touched surfaces

Monitor your health