Steve Flowers Starts PSC Campaign with a Story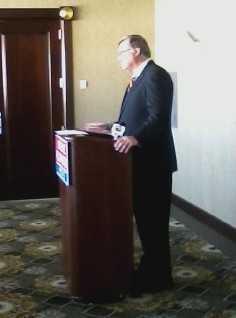 By Lee Hedgepeth
Alabama Political Reporter
Prominent Alabama political commentator has thrown his hat in the race for Public Service Commission representing Place 2. Flowers is one of many conservatives challenging incumbent Commissioner Terry Dunn. Acting Republican Party Press Secretary Johnathan Barbee, Former Greene County Commissioner Chip Beeker and leader of the Alabama Minority GOP Phillip Brown are also vying for the office.
Steve Flowers announced his candidacy on this week in Montgomery to a full room of representatives of the press. He outlined that he is running because the Public Service Commission has an important role to play in enhancing Alabama's future, and he wants to help make that a reality.
Flowers, a Troy resident, is the host of both a weekly political news show and a radio show in addition to his job as a regular political columnist with a statewide circulation approaching 400,000. He also teaches Southern Politics at Troy University.
Steve Flowers was also a House Representative, serving 16 years and notably never missing a day. He was also voted Most Ethical and Most Outstanding Member by the body.
A story, of course, accompanied the press conference, as Flowers is famous for his narratives on the history of Alabama politics. Touting his niche knowledge of state industry, Flowers conveyed to the press that while he worked writing speeches for a former Alabama governor, who he said "we all know was drunk for most his second term," he had written a speech involving some information about textiles in Alabama. As the Governor read the speech aloud to Flowers, he came across a statistic about the impact of textile jobs in the state: "Damn. I didn't know that."
Steve Flowers has yet to file a campaign disclosure for his new principal campaign committee, but according to older filings he still has $330,303.96 left over from previous political moves on his part.
He and other Republican challengers of Terry Dunn have capitalized on recent allegations that Dunn is lenient to environmentalists. While Dunn has denied the claims, the claims have gained traction statewide. This comes as a particular issue because of the recent focus on the "war on coal." Politicians as high up the chain as Republican Senator Richard Shelby have called for investigations into what type of influence some environmental groups have, and if they are being taxpayer-funded to unethically lobby the legislature against coal interests. Steve Flowers, however, has said "I unashamedly and unabashedly welcome the endorsement of the coal industry."
In addition, Dunn has been criticized by some for his calling for more frequent rate meetings to review prices set by Alabama Power and others. He has also voted – and lost – in 2-1 votes that would have required rate meetings held in public. Flowers said he needs more time to look at the specifics of the issue before deciding on a position. He did, though, speak extensively on the need to keep utility rates low in Alabama. He noted that the PSC should be a pro-business extension of the Governor's office, and that many companies large and small have expressed low utility rates as a reason for investing in our state.
Flowers also expressed concerns over inmate phone price gouging, saying he has heard of inmates' families paying as much as $25 for a single call. Coverage of the inmate phone scandal and the PSC's proposed regulations can be read here.
However, according to APR sources, the PSC regulations that were proposed are unlikely to pass, at least in their original form, which had originally pleased advocacy groups.
The Republican nomination for this and all statewide races for 2014 will be held on June 3rd of this year. Combined, Flowers opponents currently only have about 10% of his campaign funds.
Print this piece
Bill would make owning pre-1960 slot machines legal for personal use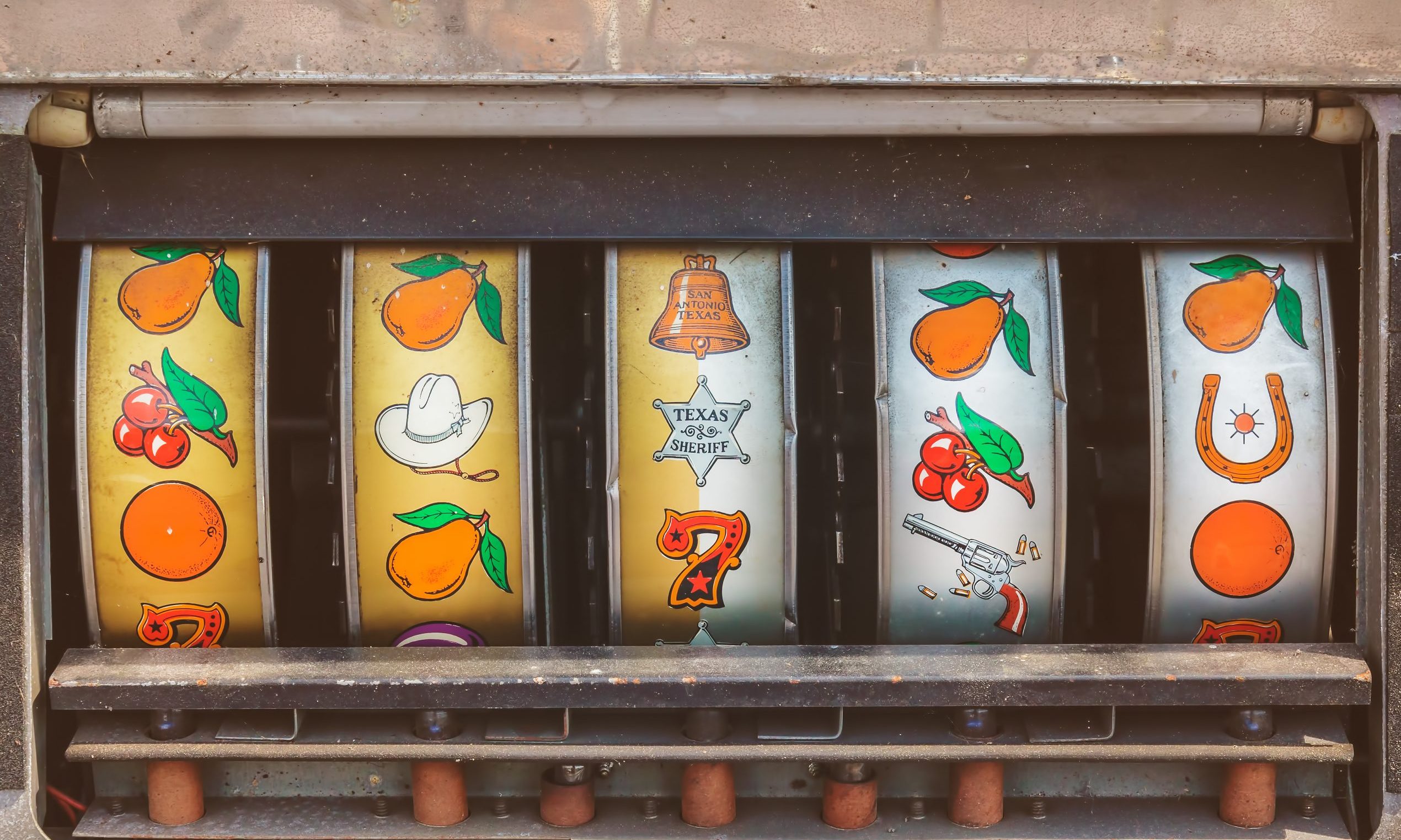 Vintage slot machines are highly sought-after by collectors, but owning one for personal use is a crime in Alabama. That could change this year. 
Rep. Chip Brown, R-Mobile, told APR by phone on Wednesday that he was approached by a group of antiques collectors who asked that he write a bill that would allow a person to own the vintage slot machines for personal use. 
Mention of legislation around gaming machines of any kind raises caution in Montgomery, where legislators and special interests have for decades fought over gambling and whether to establish a state lottery. Brown said he was well aware of the sensitivity of the subject matter when crafting the bill, which makes clear it won't allow any of the old machines to be used for commercial purposes. 
"All this does is it just allows individuals to collect pre-1960 slot machines for their own home collection," Brown said.  "I was very careful when we drafted the bill to make sure that it wouldn't open the door to any bigger issues." 
House Bill 260 reads that "The crime of possession of a gambling device does not apply to a slot machine manufactured before 1960, with the intention that the slot machine be used only for the personal and private use of the owner or for public display as a historical artifact in a manner that the slot machine is not accessible to the public."
Alabama is one of eight states that do not allow ownership of slot machines made in any year. Other state laws vary, allowing residents to own machines made before certain years. 
Pre-electric slot machines are highly sought-after, and can fetch many thousands of dollars. Brown said those who want to own one for personal use ought to be be able to do so. 
"I'm hoping I can get it in debate in committee next week," Brown said of his bill.
Print this piece