Health Care Rights of Conscience Act Passes House
By Brandon Moseley
Alabama Political Reporter
On Tuesday, January 21 the Alabama House of Representatives voted to approve the Health Care Rights of Conscience Act, sponsored by State Rep Becky Nordgren (R) from Gadsden.  According to a statement by the Alabama House Republican Caucus this bill is designed to ensure that medical professionals are not forced to participate in procedures that violate their religious views or their moral conscience.
The bill, H.B. 31, passed the House by a vote of 71 to 24 and is included in the House Republican Caucus' Commonsense Conservative legislative agenda which was announced prior to the start of the 2014 legislative session.
Rep. Nordgren said, "Many doctors, nurses, and other medical professionals are just as opposed to issues like stem cell research and abortion as the rest of us, and their deep beliefs and strong feelings must be taken into account.  Forcing them to participate in medical procedures that violate their conscience and moral viewpoint is an injustice, and this bill will ensure that their rights are securely protected."
46 states currently allow health care providers to refuse to perform abortions, 13 states allow refusal of contraception services, and 18 states allow refusal of sterilizations.  Alabama, however, is currently one of only three states that do not afford health care providers with similar options of any kind.
The Healthcare Rights of Conscience Act would give Alabama health care providers the right to refuse to participate in abortions, human cloning, human embryonic stem cell research, and sterilizations if their objections are submitted in writing and placed on file prior to being asked.
Human cloning is illegal in 13 states: Arkansas, California, Connecticut, Iowa, Indiana, Massachusetts, Maryland, Michigan, North Dakota, New Jersey, Rhode Island, South Dakota, and Virginia.  Efforts to pass a ban nationally have repeatedly passed the United States House of Representatives, but have been stopped in the U.S. Senate.  A United Nations treaty to ban human cloning stalled when member countries could not agree on the details.
According to The Alabama Political Reporter's research, human cloning is technically legal in Alabama, though the potential ethical, legal, and civil liabilities of cloning a person would still be considerable.
Since "Dolly" the first sheep clone in 1996, scientists have successfully cloned: cattle, goats, dogs, cats, wolves, horses, hogs, gaurs, deer, rats, mice, mouflons, ferrets, rhesus monkeys, and other mammals.  Pets and livestock are now cloned commercially and some researchers are experimenting with attempting to bring back extinct animal species via cloning.
The bill provides civil, criminal and administrative liability protections to healthcare workers and providers who decline to perform procedures and have complied with the law's other requirements.  Neither institutions nor individuals can discriminate against medical providers who opt out of those four procedures under the law.  Those who feel they face adverse employment action as a result of utilizing the law may bring legal action for reinstatement of job position, back pay, and litigation costs.
Rep. Nordgren said that the Health Care Rights of Conscience Act has already passed the House twice in previous sessions, but died in the Senate.
Rep. Mary Moore (D) from Birmingham said that this was an abortion bill.  "An abortion bill by any other name is still an abortion bill."  "You can not be a child of god and then say that someone can backpedal on their oath. That is crazy. This bill is insane."  Moore said that doctors and nurses who would refuse to perform any of these procedures, "Should not have gone in to the profession."
Rep. Mary Sue McClurkin (R) from Indian Springs supported the bill. "This is a good bill that will entitle them (healthcare workers) to make good decisions."  "They take an oath to protect people.  Not to kill them but to protect them."
Rep. Greg Burdine (D) from Florence was concerned that the bill did not define what a life threatening situation was.
"There is going to be law suits filed and the courts will have to define what a life threatening situation is."
Rep. Greg Wren (R) from Montgomery said, "I want to stand in support of the legislation."  Wren said that the bill would protect health care providers from being forced to provide a service that they object to on a matter of conscience.
Rep. Nordgren offered a substitute bill by the health committee that addressed many of her colleagues concerns.  According to Nordgren the substitute bill (which is what passed the House): sets a time limit requiring a 24 hour objection in writing, covers life threatening issues, and takes out redundant language.
Rep. Nordgren said that there is a provision in the bill that says that abortion clinic employees can not opt out of abortions.  "At an abortion clinic they don't have that option because they work at an abortion clinic."
Rep. Patricia Todd (D) from Birmingham thought the bill was unnecessary.  "Nobody is going to force them to do a procedure that they don't want to do."  "This is not the most pressing issue facing Alabama today."
Todd said that the House should be dealing with deficits with Alabama Medicaid and the prison system.  "We are playing lip service to a group that you want to appeal to and there is not a pressing need."
The bill easily passed the House 71 to 24.  58 members elected to be co-sponsors of the legislation.
Rep. Kurt Wallace (R) from Maplesville said on Facebook, "Another Great day in the Alabama Legislature! Montgomery – The Alabama House on Tuesday gave its approval to the Health Care Rights of Conscience Act, a bill sponsored by State Rep. Becky Nordgren (R – Gadsden) and designed to ensure that medical professionals are not forced to participate in procedures that violate their moral compass."
Alabama's COVID-19 cases continue to rise
Alabama's ongoing increase in new cases and COVID-19 hospitalizations is especially worrisome for public health experts as flu season arrives and several holidays are just around the corner.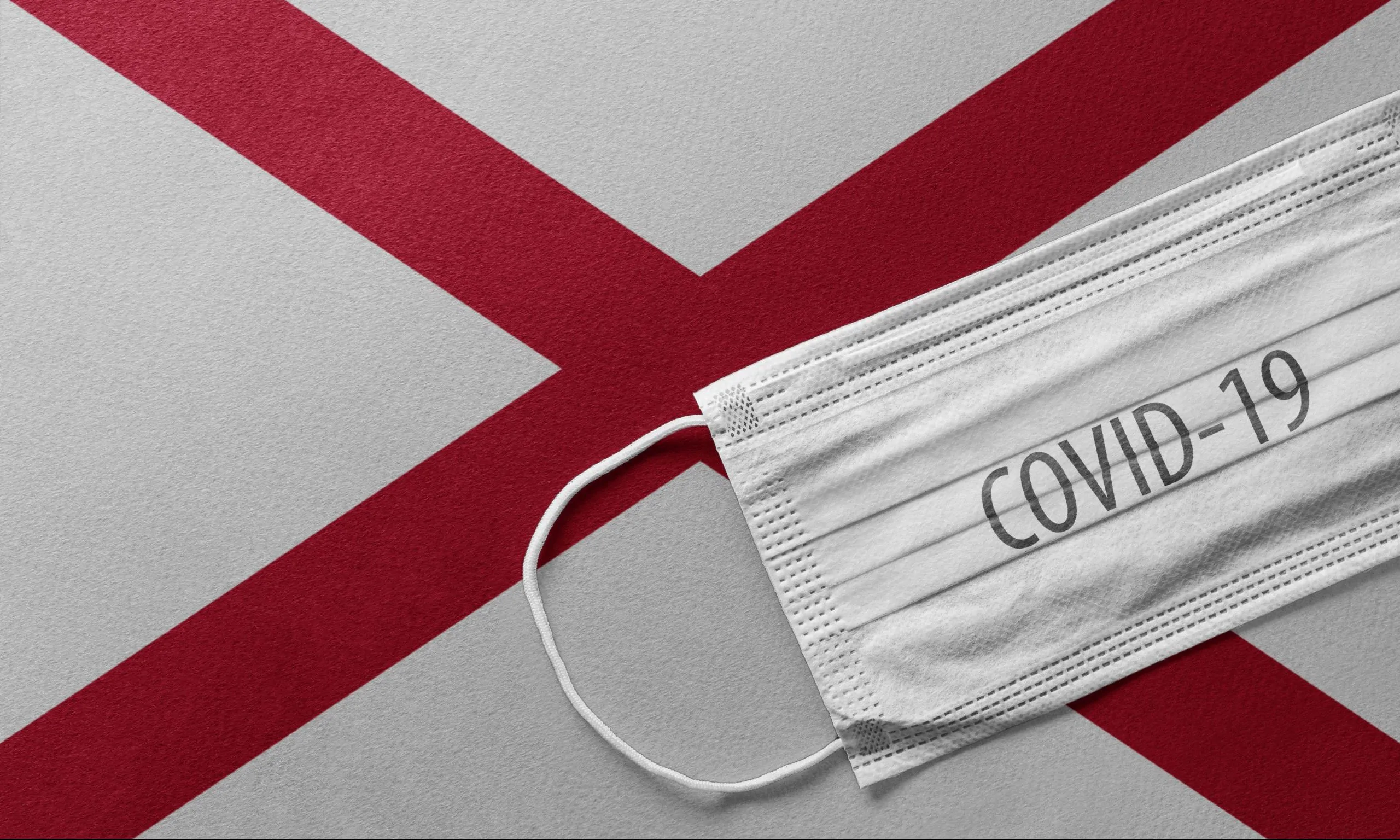 The number of new confirmed COVID-19 cases in Alabama continues to rise, with 1,789 new cases reported Saturday, despite fewer tests being conducted, and cases are up 55 percent from two weeks ago, based on a 14-day average of daily case increases.
Alabama's ongoing increase in new cases and COVID-19 hospitalizations is especially worrisome for public health experts as flu season arrives and several holidays are just around the corner.
Coronavirus cases in the U.S. surpassed 9 million on Thursday, and numerous states were seeing surges in cases and hospitalizations. Nearly 1,000 Americans died from COVID-19 on Wednesday, and the country has reported several days of record-high new cases.
"There's going to be a whole lot of pain in this country with regard to additional cases, hospitalizations and deaths," said Dr. Anthony Fauci, White House coronavirus task force adviser and director of the National Institute of Allergy and Infectious Diseases, in a CNBC interview Wednesday. "We are on a very difficult trajectory. We are going in the wrong direction."
There were 960 hospitalized COVID-19 patients in Alabama on Friday, and the seven-day average of daily hospitalizations hit 976 on Friday, the highest it's been since Sept. 2 and 29 percent higher than a month ago.
More than 1,000 hospitalizations were reported in Alabama on Tuesday for the first time since August. Huntsville Hospital was caring for 163 coronavirus patients Friday, the largest number since Aug. 19. UAB on Friday had 58 COVID-19 patients and has been hovering between 60 and 70 patients for the last several weeks.
While the number of new cases is rising, the number of tests being performed has been declining. Over the last two weeks, Alabama reported, on average, 6,961 cases per day, 9 percent fewer cases than a month ago.
The rising cases and declining tests are also reflected in the percentage of tests that are positive, which on Saturday was well above public health experts' target of 5 percent or below. 
The state's positivity rate on Saturday was 21 percent, according to APR's tracking of new cases and reported tests over the past two weeks. Many other COVID-19 tracking projects calculate the state's percent positivity by dividing the 7- and 14-day averages of daily case increases by the 7- and 14-day averages of daily test increases.
The Alabama Department of Public Health calculates the positivity rate differently, instead dividing the number of daily cases by the number of individuals who have been tested, rather than the total number of tests done, as some people may have more than one test performed.
There are no federal standards on how states are to report COVID-19 testing data, and a myriad of state health departments calculate positivity rates differently. 
Even so, ADPH's own calculations show Alabama's percent positivity is nearly double where public health experts say it needs to be, or else cases are going undetected. According to ADPH's calculations, the percent positivity on Oct. 24 was 9.6 percent, up 33 percent from the 7.2 percent positivity on Sept. 26. 
As of Saturday, there have been 2,967 confirmed and probable COVID-19 deaths reported in Alabama, with 427 reported this month, 19 percent more deaths than were reported in September.
On Saturday, ADPH reported 35 confirmed and probable deaths.