Statutory Immunity Bill Passes House
By Brandon Moseley
Alabama Political Reporter
On Wednesday, the Alabama House passed legislation by Alabama State Representative Mike Jones (R) from Andalusia that establishes statutory immunity for teachers and state workers when they are carrying out their employment duties, House Bill 64.
Rep. Jones said, "When a teacher or a state employee properly carries out the work and duties that we ask of them, they deserve to do so without fear of lawsuits or adverse action taken against them.  This bill establishes needed protections to both state employees and education personnel and ensures that liberal judges cannot legislate from the bench when attempts to file a lawsuit occur."
Jones said in a written release by the Alabama House Republican Caucus that the Alabama Supreme Court has held that the 1901 Constitution provides some immunity to elected officials, and government workers acting in their official capacity, but that Alabama is one of only six states which does not have a specific statue related to qualified immunity for teachers and state employees.  The legislation also extends to school board employees.
The immunity is limited to an employee acting within the scope of their position of employment.  If the employee however, "Acts willfully, maliciously, fraudulently, in bad faith, or beyond his or her authority," then the court would waive the immunity.
The immunity under H.B. 64 is granted to employees while, "Exercising his or her judgment in the administration of a department or agency of government, including, but not limited to, examples such as:  a. Making administrative adjudications;  b. Allocating resources;  c. Negotiating contracts; Hiring, firing, transferring, assigning, or supervising personnel."
Rep. Jones said on the House floor that this legislation had been negotiated with the Alabama School Board Association, Dr. Tommy Bice, the Alabama Education Association (AEA), and the trial lawyers and everybody had agreed to the working of the bill.
In the 2013 legislative session, the legislature added a liability insurance benefit for teachers for the first time.  In theory, this immunity bill, if passed, would potentially lower the cost of that benefit.  The Alabama Education Association (AEA) also provides protection for its members.  Both insurance programs would benefit from their clients receiving the additional immunity protections as it should decrease both civil judgments against education and state employees as well as frivolous litigation.
Both parties supported the bill and it was approved in a rare unanimous 95 to 0 vote.
The measure is part of the House Republican Caucus' Commonsense Conservative Legislative agenda that was announced before the start of the 2014 legislative session.
The bill now goes to the Alabama State Senate for their consideration.
Slow absentee voting in Tuscaloosa sparks outrage, possible legal action
Among the issues were incredibly long lines that left some voters waiting more than five hours and an inefficient process that managed to take in fewer than 100 absentee ballots in six hours.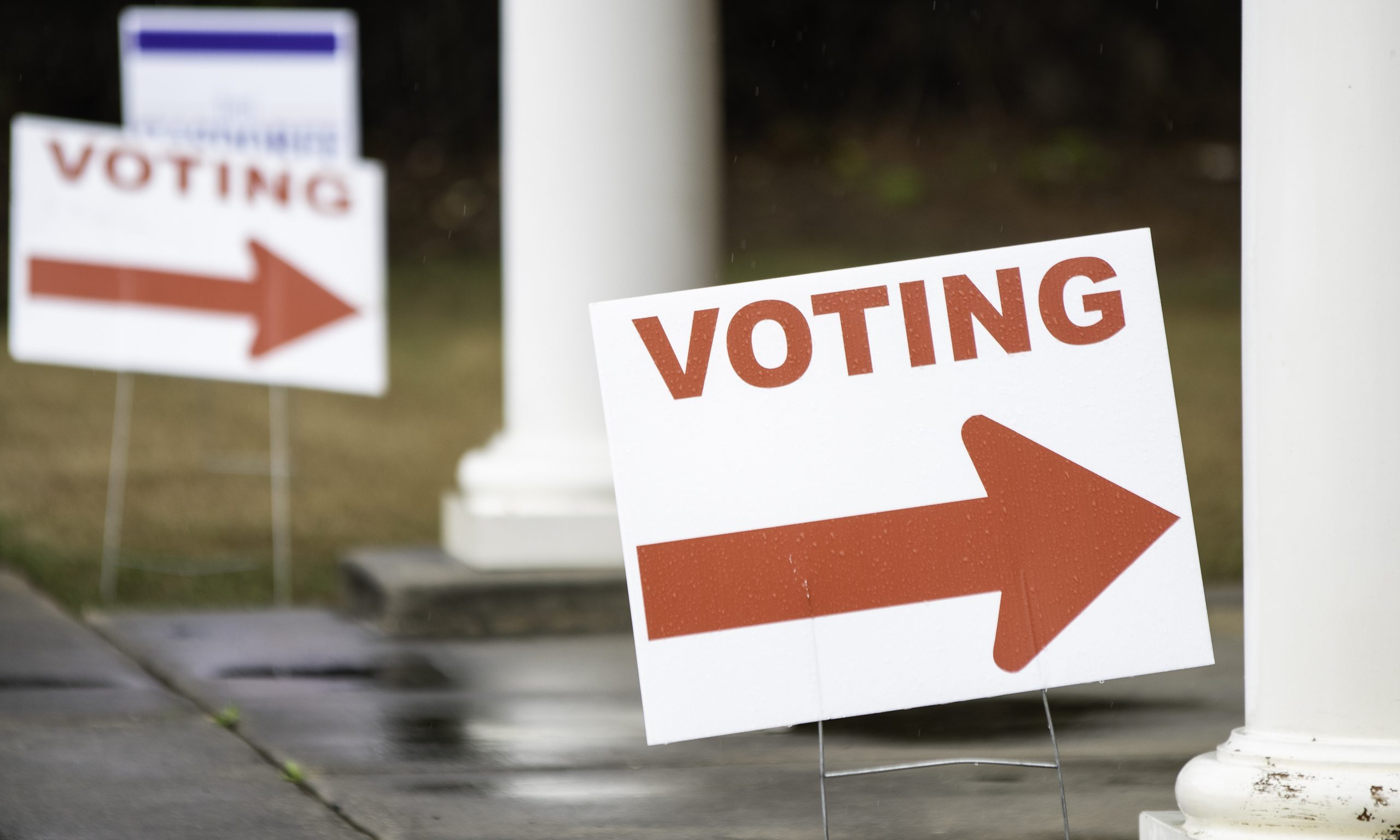 Long lines and slow absentee ballot processing in Tuscaloosa County have left voters outraged and incumbent Sen. Doug Jones's campaign threatening legal action. 
On Wednesday, Jones's campaign attorney, Adam Plant, sent a letter to Tuscaloosa County Circuit Clerk Magaria Bobo, outlining a number of issues with ongoing absentee voting and promising to take legal action if Bobo doesn't improve the process on the final day, Friday. Among the issues documented by Plant were incredibly long lines that left some voters waiting more than five hours and an inefficient process that managed to take in fewer than 100 absentee ballots in six hours. 
Additionally, Plant noted that Bobo has hired her family members to help process absentee ballots and at least one family member had made disparaging remarks on social media about voters. 
"You and those acting on your behalf are suppressing the vote of qualified Alabama voters," Plant wrote in the letter. "If you are unable or unwilling to execute your duties competently, and allow Tuscaloosa voters to exercise their voting rights without undue burdens, we will take further action."
In an interview with the Montgomery Advertiser on Wednesday, Bobo noted that her office had received more than 13,000 requests for absentee ballots — a remarkable uptick from the 3,000 or so her office usually receives — and there had been problems in managing that number of ballots while also adhering to social distancing guidelines within the office. 
However, as Plant's letter notes, the massive increase in absentee ballots for this election shouldn't have been a surprise. Also, Secretary of State John Merrill had made additional funds available to absentee managers to facilitate hiring extra staff, purchasing additional computers and staying open for longer hours to accommodate the anticipated increase. 
In a press release on Wednesday, the Alabama Democratic Party criticized Bobo and her family members, and the release included screenshots of Facebook posts from Bobo's daughter lashing out at voters who complained about the long wait times. 
"No voter should have to wait in line for hours to exercise their rights," said ADP executive director Wade Perry. "We should leverage every tool we have to make voting easier, not harder. Also, it should go without saying that election workers should not insult the very people they are employed to serve. If Ms. Bobo is incapable of processing voters quickly, someone else needs to do the job."