Sewell Concerned that Legislation to Amend Voting Rights Act Does Not Go Far Enough
By Brandon Moseley
Alabama Political Reporter
On Thursday, Congresswoman Terri A. Sewell issued a statement opposing H.R 3899, which was introduced in the House of Representatives to amend the Voting Rights of 1965. The 2014 amendment is in response to the Supreme Court's decision in Shelby County v. Holder:
Representative Sewell said, "While I am encouraged by the bi-partisan effort to find a legislative solution to reinstate the pre-clearance provision of the Voting Rights Act, I cannot support this bill in its current form. I am deeply concerned that the State of Alabama is not protected under the bill's new coverage formula. Federal oversight has proven to be highly effective in giving Alabama voters the security they deserve throughout every stage of the electoral process.  Although progress has been made, the need for federal oversight still exists in Alabama.  As recent as January 13, 2014, a federal judge in Alabama reinstated federal oversight over the voting practices in the City of Evergreen, Alabama, using Section 3 of the VRA which allows jurisdictions that have intentionally discriminated against minority voters to be 'bailed in' to the oversight requirements."
Representative Sewell said, "No right is more fundamental to our democracy than the right to vote.  We must be vigilant in our efforts to find a legislative solution that will address the Supreme Court ruling in the Shelby case. This bill in its current form falls short in providing adequate protections.  I look forward to working with my colleagues to strengthen the VRA Amendment Bill so that it ensures all vulnerable communities, like those in Alabama, are included under the preclearance provision."
H.R. 3899 is co-sponsored by Congressman Spencer Bachus (R) from Alabama.  It attempts to make the Voting Rights Act comply with the recent U.S. Supreme Court ruling in Shelby v. Holder and would specify a formula for when the Justice Department can intervene in a redistricting plan on behalf of minority voters.
In June, the U.S. Supreme Court issued a landmark ruling in favor of Shelby County in the Shelby County Versus Holder ruling striking down Section 4 of the 1965 Voting Rights Act. Leaders of the Alabama Democratic Party were quick to respond to the ruling.
By striking down the coverage formula in Section 4 of the Voting Rights Act, the Supreme Court has ostensibly nullified many of the effects of the preclearance provisions of Section 5.
A municipality in Shelby County, Calera, sued the federal government after the Department of Justice objected to a submission seeking preclearance for 177 new annexations and an accompanying redistricting plan for Calera's City Council.  Taken together, the annexations and the redistricting plan would have eliminated the city's only majority African American district by changing its composition from 70% registered Black voters to just 29.5%.  The district had itself been created as the result of a consent decree in prior voting rights litigation.  In its submission, Calera admitted that it had adopted the annexations without receiving preclearance.  The DOJ claimed that the elected Calera City Council had no authority to annex new subdivisions without getting preclearance from unelected bureaucrats in Washington.
When the DOJ refused to accept the redistricting plan submitted by Calera the small Alabama town held city council elections anyway with the annexations intact.  The city's sole African American councilmember lost his seat in that election.  The United States Department of Justice then reacted by bringing an enforcement action under Section 5 to enjoin certification of the results of election which DOJ deemed to be illegal.  After a consent decree was reached with a new precleared plan, voters in Calera successfully re-elected the councilman, Ernest Montgomery.
Calera viewed DOJ's handling of their case as heavy handed resulting in their filing a suit challenging DOJ's authority and indeed the legality of Section 5 of the Voting Rights Act.  Shelby Country agreed with the outraged town and took the case all the way to the Supreme Court resulting in ultimate victory in the Supreme Court ruling.  Alabama was singled out as one of the states that had to have preclearance of all election districts 50 years ago when the Voting Rights Act was passed by Congress.
It will be a challenge for the Congress to rewrite Section 4 of the Voting Rights Act in such a way that it passes the scrutiny of the Federal courts and this new ruling and still be passable in both Houses of Congress.
Congresswoman Terri Sewell represents Alabama's Seventh Congressional District.
Slow absentee voting in Tuscaloosa sparks outrage, possible legal action
Among the issues were incredibly long lines that left some voters waiting more than five hours and an inefficient process that managed to take in fewer than 100 absentee ballots in six hours.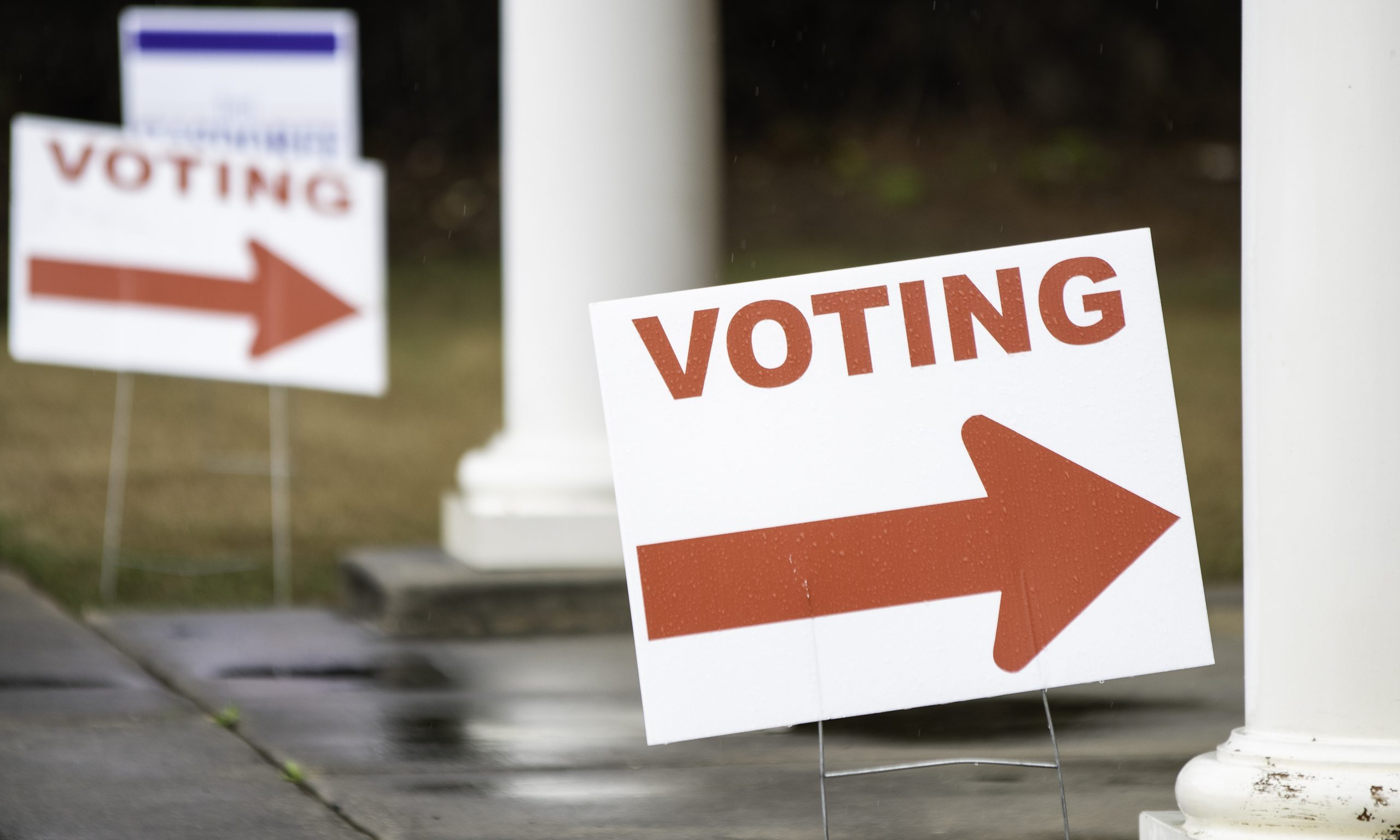 Long lines and slow absentee ballot processing in Tuscaloosa County have left voters outraged and incumbent Sen. Doug Jones's campaign threatening legal action. 
On Wednesday, Jones's campaign attorney, Adam Plant, sent a letter to Tuscaloosa County Circuit Clerk Magaria Bobo, outlining a number of issues with ongoing absentee voting and promising to take legal action if Bobo doesn't improve the process on the final day, Friday. Among the issues documented by Plant were incredibly long lines that left some voters waiting more than five hours and an inefficient process that managed to take in fewer than 100 absentee ballots in six hours. 
Additionally, Plant noted that Bobo has hired her family members to help process absentee ballots and at least one family member had made disparaging remarks on social media about voters. 
"You and those acting on your behalf are suppressing the vote of qualified Alabama voters," Plant wrote in the letter. "If you are unable or unwilling to execute your duties competently, and allow Tuscaloosa voters to exercise their voting rights without undue burdens, we will take further action."
In an interview with the Montgomery Advertiser on Wednesday, Bobo noted that her office had received more than 13,000 requests for absentee ballots — a remarkable uptick from the 3,000 or so her office usually receives — and there had been problems in managing that number of ballots while also adhering to social distancing guidelines within the office. 
However, as Plant's letter notes, the massive increase in absentee ballots for this election shouldn't have been a surprise. Also, Secretary of State John Merrill had made additional funds available to absentee managers to facilitate hiring extra staff, purchasing additional computers and staying open for longer hours to accommodate the anticipated increase. 
In a press release on Wednesday, the Alabama Democratic Party criticized Bobo and her family members, and the release included screenshots of Facebook posts from Bobo's daughter lashing out at voters who complained about the long wait times. 
"No voter should have to wait in line for hours to exercise their rights," said ADP executive director Wade Perry. "We should leverage every tool we have to make voting easier, not harder. Also, it should go without saying that election workers should not insult the very people they are employed to serve. If Ms. Bobo is incapable of processing voters quickly, someone else needs to do the job."