DOJ Report on Tutwiler Does Not Include Improvements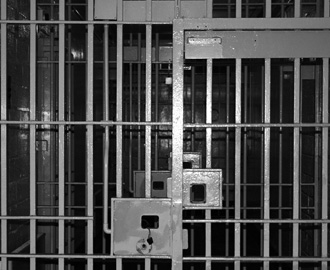 By Bill Britt
Alabama Political Reporter
MONTGOMERY—A year ago last week, the Alabama Department of Corrections' Commissioner Kim Thomas stood before a group of journalists, legislators, government officials and concerned citizens to release the findings from a study by the National Institute of Corrections, (NIC) into conditions at the Julia Tutwiler Prison for Women in Wetumpka.
Commissioner Thomas had requested the study after accusations were made by the Equal Justice Initiative (EJI), in what it alleged were, "frequent and severe officer-on-inmate sexual violence."
One month after the EJI had filed a complaint with the U.S. Justice Department, Thomas requested the exhaustive study be undertaken by NIC.
NIC is an agency within the U.S. Department of Justice, Federal Bureau of Prisons that, "provide[s] training, technical assistance, information services, and policy/program development assistance to federal, state, and local corrections agencies."
Thomas, along with Governor Robert Bentley, pledged at the time of the EJI, that the administration would not cover-up or whitewash any finding at the women's prison.
The Governor also promised to do what was necessary to ensure the safety of the inmates and staff at the women's facility.
NIC conducted its investigation on the conditions at Tutiwiler and issued a report to the ALDOC in November 2012. NIC made a recommendation of 58 action items for the ALDOC.
According to Thomas, "To date, 57 of those directives have been completed."
None of these action items were taken into consideration in the DOJ damning report. This is because the DOJ conducted their four-day inspection of Tutwiler before the action plan was concluded by NIC an agency under their auspice.
"In January 2013, before the DOJ ever expressed an interest in investigating Tutwiler, I directed that an action plan be created detailing what we would do to change Tutwiler and make it safer for the women residing there," said Thomas.
The Justice Department said in their report, "For nearly two decades, Tutwiler staff have harmed women in their care with impunity by sexually abusing and sexually harassing them."
The report makes it appear that for over 20 years nothing has been done to address the problems at the woman's facility.
This statement by the DOJ ignores some important history surrounding Tutiwiler.
In the 2002 case LAUBE v. CAMPBELL, great attention was brought to bare on the conditions at Tutiwiler and other women's prison facilities across the State.
In LAUBE v. CAMPBELL:
"The plaintiffs originally filed this lawsuit in August 2002. Broadly speaking, the court would characterize their allegations as follows: that because of conditions at the three state prison facilities…female inmates are being denied their basic human needs of adequate living space, ventilation, and personal safety and security… female inmates are at a real and substantial risk of injury, prolonged illness, and premature death; and that the defendants have acted with deliberate indifference to the existence of these conditions," according to a summary of case provided by
"After the hearing on the conditions at the woman's facilities, Judge Myron H. Thompson, wrote, "In July 2004, at the time of the fairness hearing, the court observed substantial improvements in the conditions at Tutwiler. These improvements are testimony to the work of Warden Deese, and the court has full confidence that, in accordance with the provisions of the settlement agreements, she will build on her notable success."
That the DOJ would ignore Justice Thompson, 2004, opinion, and not take into consideration the improvements since 2013, casts a suspicious shadow on the Department of Justice's finding.
DOJ officials conducted their investigation at Tutwiler during a four-day visit in April 2013. At which time they interviewed inmates, staff, and review document and staff polices.
A woman who was an inmate at Tutwiler one year prior to the EJI complaint said that the conditions at Tutwiler were insufferable, but that the sexual activities in the woman's prison differed little and even less than other facilities in which she had been incarcerated.
A repeat drug offender since the age of 16, Deb as she will be called for her statements said, "The worst part of Tutwiler, was the emotional abuse." She said there were correctional officers (CO) who really cared, but there were a few that were, "Mean as hell, you were afraid [of them] all the time." Deb, said in her year a Tutwiler she never witness or even heard rumors of COs raping inmates. She did say that there were woman who did sleep with COs to gain, "lighter duties, or special treatment."
"You could tell the ones who had something going on with the guards," they [The CO] would visit them in their bunks, they would flirt, it was disgusting."
She said, there was "plenty" of consensual and some non-consensual sex involving inmate-on-inmate.
"It's part of the prison life, for some," she said.
She said, that the women were treated harshly, "But we weren't in prison because we were little princesses."
Of the DOJ report, she agreed with much of it but added, "Women in prison lie, imagine that?"
According to the ALDOC the justice department was granted three days of private interviews with Tutwiler inmates.
In their finding, the DOJ said that, "inappropriate sexual behavior, including sexual abuse, continues, and is grossly underreported."
However, Thomas said that when the DOJ conducted their interview at Turwiler he asked "to be notified of any current inappropriate staff-inmate relationships discovered." According to Thomas, the DOJ never informed him or anyone at the department of corrections about any current inappropriate staff-inmate relationships.
Sexuality in prison is a topic not widely discussed in the press or for that matter by society in general. But it would be foolish to imagine humans living in such close conditions without a certain degree of sexual interaction.
A study entitled, "Sex and Sexuality in Women's Prisons: A Preliminary Typological Investigation," published in The Prison Journal 2011, takes a clinical look at sexual relation within the prison system. The study explains the three principle forms of sexual violence in female correctional institutions: (a) manipulation, (b) compliance, and (c) coercion…Manipulation occurs when sex is used as a bartering tool. It is a quid pro quo relationship in which sexual favors are exchanged for goods (e.g., drugs, cigarettes) and/or services (e.g., special work detail or cell assignment)…Compliance occurs when a female incarcerate reluctantly but obediently participates in a sexual relationship with another convict or correctional worker of some perceived or real standing and/or influence."
The study says that compliance may, "take place because of fear, a need for safety or protection, or to avoid victimization."
The authors point out that sexual coercion may range from, "overt pressure to engage in sexual contact, to sexual assault, and even to forcible rape." Coercion may to perpetrated in a "prisoner-on-prisoner relationship or a correctional officer–on–female incarcerate relationship."
The DOJ report says that, "staff member, contractor, or volunteers [at Tutwiler]… have coerced prisoners to engage in oral sex…engaged in voyeurism, forcing women to disrobe and watching them while they use the shower and use the toilet. Staff [has] sexually harass women, subjecting them to a daily barrage of sexually explicit verbal abuse."
Again Thomas says that the changes that have taken place over the last year are not reflected in the DOJ report. As part of the 58-point action plan Thomas says, extensive staff training related to the Prison Rape Elimination Act and gender responsiveness, has occurred and is on-going. The plan to equip Tutwiler with more than 300 security and monitoring cameras is funded and exhaustive training for investigators—in an effort to enhance the prosecution of wrongdoers—has been conducted.
"We have taken significant steps in the last year to improve the safety and living conditions of the women housed at Tutwiler," said Thomas. He also says he is committed to the continued improvement to all of the State's correctional facilities.
Print this piece
State superintendent Mackey addresses concerns about plans for public schools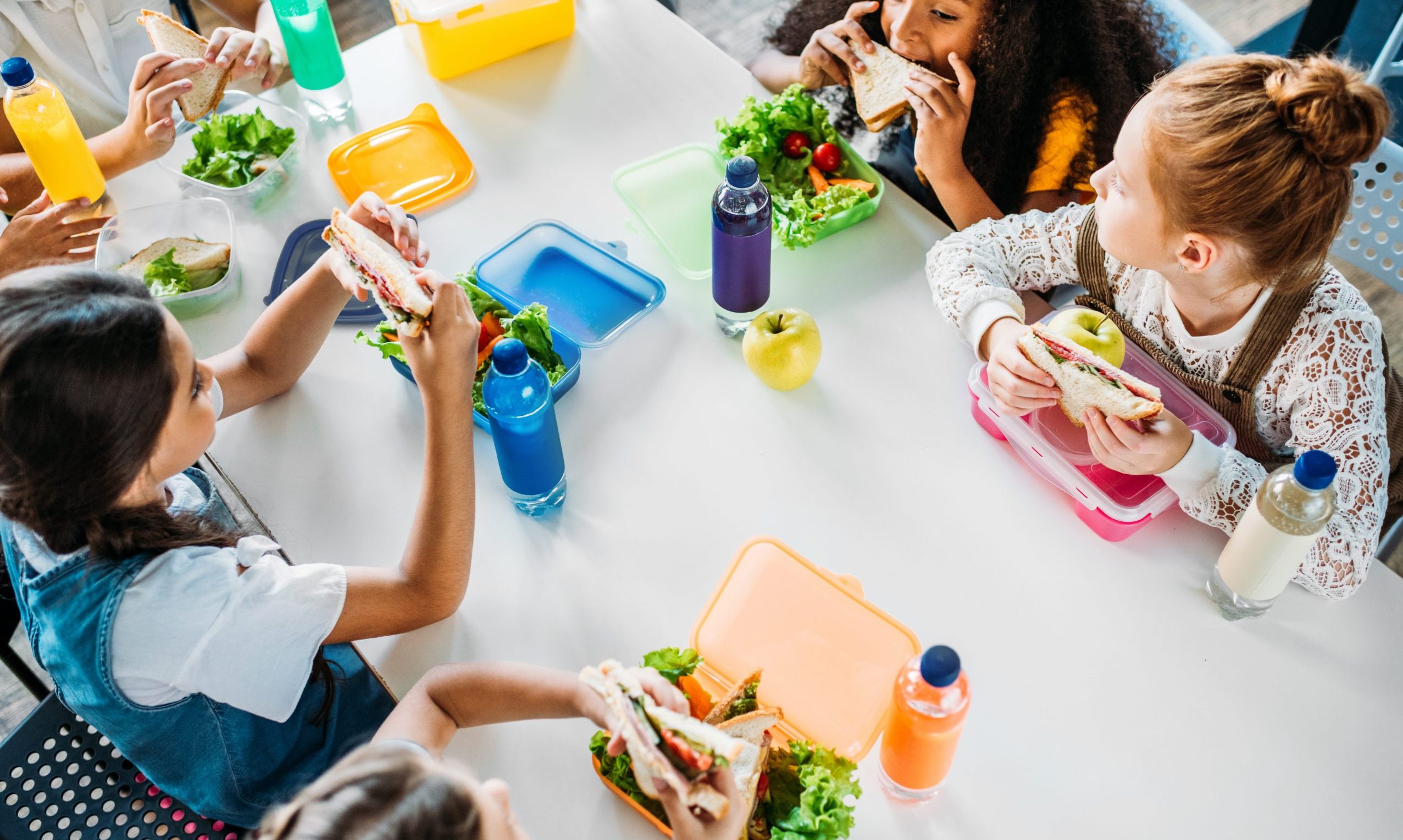 Over the last few days, several public school principals in Alabama — most of them from more rural districts — have spoken with APR about a number of concerns they have about the state's plan for moving forward with the 2019-2020 school year in the midst of the COVID-19 outbreak. 
The principals were not angry or even necessarily critical of the guidance being issued from the Alabama State Department of Education and their local school boards. Instead, they were simply worried about the safety of their staff and faculty, and they were confused, in some cases, about what they can and can't do to protect themselves and their staff and to provide food and coursework to their students. 
With things moving so quickly in such an unprecedented situation, it probably should be expected that communication isn't always the best. So, state Superintendent Eric Mackey spoke with APR about the specific concerns of the principals and offered helpful guidance to teachers, principals and superintendents on what he and state leaders expect from them moving forward. 
Q: One of the first questions the principals had was about employees and teachers who have underlying health issues that make them more vulnerable to coronavirus. They're worried about those staff members coming back to work next week, even in a setting without students. Can anything be done to protect them? 
Mackey: Well, of course. We don't want anyone who has a health condition like that to be put in danger. I know everybody's anxious, really scared — some maybe more so than they need to be and others not as much as they should. We have about 10 people in here in the office today. We're being cautious. Washing hands, wiping down with Clorox wipes. We have some people who need to be more scared about it. One of our vital employees has a heart condition, another is a cancer survivor. We've told them not to come in. That's just how it has to be. They can contribute what they can from home. 
And I suggest that be the case for these schools. If you have an employee with an underlying condition, we need to look at ways for them to contribute — if there's a concern with everyone pulling their own weight — ways that don't put them at risk and protects them. Because that is absolutely the first priority. Maybe they can't come in. But someone needs to be calling parents and making sure they have everything. There are ways to do this.    
Q: Another concern is the close quarters of the food prep areas for employees working to get lunches out for kids to pick up. 
Mackey: Yeah, that is something that we've worked, something we've put a lot of thought into and we are concerned about it. But at the end of the day, these things are a balance. It is very important for us to get the meals out to the kids. We know from the response just how important it is. But in doing so, our people have to follow the standards, and being six feet apart is not always practical. What I want people to do is be safe first. Wear gloves and masks and whatever they can to protect themselves and the area around them. 
One thing I'm more concerned about right now is that our cafeteria crews won't be able to keep up with this pace. It's one thing to have these folks do this work for two or three weeks. But the same men and women can't do it forever. They need breaks just like everyone. And as this stretches on, we're going to have to consider changing people out. You might know already, but a cafeteria worker at one of our schools in north Alabama tested positive for (COVID-19) last week. So far, it doesn't appear as if any other people were infected. But we closed that school down and stopped the meals from there. As this spreads, it was bound to happen, but it's another indication of just how cautious we all need to be and how real these concerns are.
Q: Because the schools provide meals to any student who asks for one, some of the schools are running low on meals due to kids from other districts and homeschool kids coming in and getting lunches. Can anything be done to alleviate that situation? 
Mackey: There should be some help coming on that. We just received our waiver (Wednesday) to start serving meals for pickup at all of our schools, not just the schools in high-poverty areas. So, we're going to start rotating the schools that serve, maybe do five in a district and rotate them around each week. That plan is still being worked on. 
Q: Teachers and principals are also very concerned about the process of handing out packets, and then having those packets returned to them. Have you heard this from other folks around the state, and what do you tell them? 
Mackey: I've gotten quite a few questions about handling packets. Again, a totally understandable concern. We have people doing really innovative things to get packets to students. Some districts are mailing packets if they can afford it — and I understand that is not cheap and I'm not recommending it. Other districts are running a bus route once per week. And we've given advice to them on that: Don't go in the house, keep your safe distance, handle with gloves, use sanitizer as often as possible. And that's the main advice we've given to our superintendents — figure out a way that keeps you and your people safe.  
Q: It seems as if what you're saying on almost everything is that this is a unique situation and you're not going to question people who get the job done the best they can and keep people as safe as possible. Accurate? 
Mackey: Absolutely. One of our biggest issues is always communication, and it's understandable to a degree. I'm telling superintendents and they're passing that information on to their principals and they're implementing things with their teachers and staff. We've all played that old game, and we know that information just gets twisted sometimes when it goes through several channels. But know this: Safety is always first. If you're doing something and you don't feel it's safe, back out of it, tell your principal you don't think it's safe. Hopefully, we can get that resolved at that level, but if need be, take those concerns higher. Don't do things that you feel are unsafe for you. That's not what any of us want. 
Q: Is that same level of flexibility there for the actual school work and how principals and teachers get that handled?
Mackey: It is. I had a principal today ask if it was OK if he told his parents that the kids didn't have to do the work and they'd receive whatever grade they had going into this. But if they did the work, he was giving out bonus points up to 10 full points on the final average. I told him that was absolutely fine. It doesn't punish the kids because of this situation and it provides them with incentives to continue doing the work and continue learning. And that's the key here. 
Q: Has there been any thought to altering the way things are done next year — possibly taking a few weeks at the start of the year for review and to get the students back up to speed — and tinkering with the start and end times? 
Mackey: There have been many, many discussions, and they're still ongoing. I've spoken to a number of legislators who have quite a few ideas. At this point, there are basically three main options we've discussed. One that I've had from legislators is to extend the school year from 180 to 190 days, which would give us 10 extra days, two full weeks at the start to have a review period. And we can absolutely do that, except that costs money. Someone has to pay for that, and a school day in Alabama costs just under $21 million per day. I don't see us having an extra $210 million at the end of this coronavirus. A second option that legislators have asked about is giving assessments at the start of the year, and working off those. We actually purchased some really great assessment tools last year. And finally, the third option is to compress the school year and take the first three to four weeks and teach what would have been teaching the final month of this school year. We're still working through those to see what we think is best.
The main thing I want everyone to understand is that this is an unprecedented event that's taking place. You go into a school year and you expect to deal with things like tornadoes or ice storms that close schools. But not this. We're all trying to work our way through it and do what's right for the students. But we also want our teachers and staff and principals to be safe and protect themselves.
Print this piece