Byrne Responds to President Obama's State of the Union Address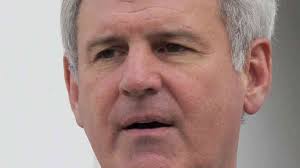 By Brandon Moseley
Alabama Political Report
On Tuesday, January 28, 2014 Representative Bradley Byrne (R) from Montrose commented after attending President Obama's State of the Union Address Tuesday night.
Congressman Byrne said: "What we heard in President Obama's address tonight is an echo of more of the same failing big-government policies that have driven up the debt and slowed our recovery across the country. Now is the time for new and fresh ideas to solve our country's problems. Sadly, President Obama missed a golden opportunity to work with Congress to implement reforms that will actually achieve results, instead striking a combative and partisan tone."
Representative Byrne said, "President Obama said if Congress chooses not to act on his policy priorities, he will bypass the institution with a series of executive orders. This blunt admission signals that under this Administration, political convenience takes precedence over the United States Constitution. In my short time in Washington, I have been encouraged in conversations with my colleagues on both sides of the aisle at the willingness to work together to address the important issues that face this nation. I stand ready to work with the other party to address our country's problems, but it takes a willing partner on the other side of the table. The President's message tonight undermines that process, and ultimately the losers are the American people."
Rep. Byrne continued, "Unfortunately, President Obama missed the point when he stressed that income inequality is hurting the middle class. What hurts the middle class more than anything is this Administration's failure to foster economic growth and job creation, favoring heavy-handed government intervention over market forces. If the President truly wishes to improve the quality of life for middle class Americans, he will work with us to repeal and replace the burdensome healthcare law that is killing jobs, rein in overzealous Washington regulators, and pay down our ballooning debt."
Rep. Byrne concluded, "I thank the President for his thoughts tonight, but it is clear he and I share very different views on how to rebuild our economy and put Americans back to work. I believe President Obama could learn much from Southwest Alabama. Our community continues to attract new investment and jobs like those at Airbus and Austal, bringing prosperity for all our citizens. I believe we have a bright future ahead of us, and I will continue fighting to represent our Alabama values in Washington as your Congressman."
In 2009, when President Obama was sworn into office the country was in the throes of the biggest recession since World War II.  The President implemented a massive economic stimulus intended to jumpstart the U.S. economy while implementing financial reform with the Dodd-Frank Act and healthcare reform with the Patient Protection and Affordable Care Act.
To this point the economy has not responded as hoped.  The Great Recession ended late in 2009 but the economy has not seen robust growth.  Black unemployment is at an all time high.  Wealth inequality has actually increased.  The national debt has soared.  The number of uninsured Americans is increasing.  Most families have not seen their net worth recover to what it was prior to the recession and the recovery has been largely jobless as millions of Americans have left the job market.  Republicans are critical of the administration, while President Obama is critical of Republicans not adopting more of his legislative agenda.
Congressman Bradley Byrne represents Alabama's First Congressional District.  The South Alabama Republican served as the head of Alabama's Two Year College System, as a State Senator, and as a member of the Alabama School Board before his election to the Congress.
Three mental health crisis centers coming to Mobile, Montgomery and Huntsville
"Today marks a culture change in Alabama for treatment of individuals with mental illness and substance use disorders," Mental Health Commissioner Lynn Beshear said.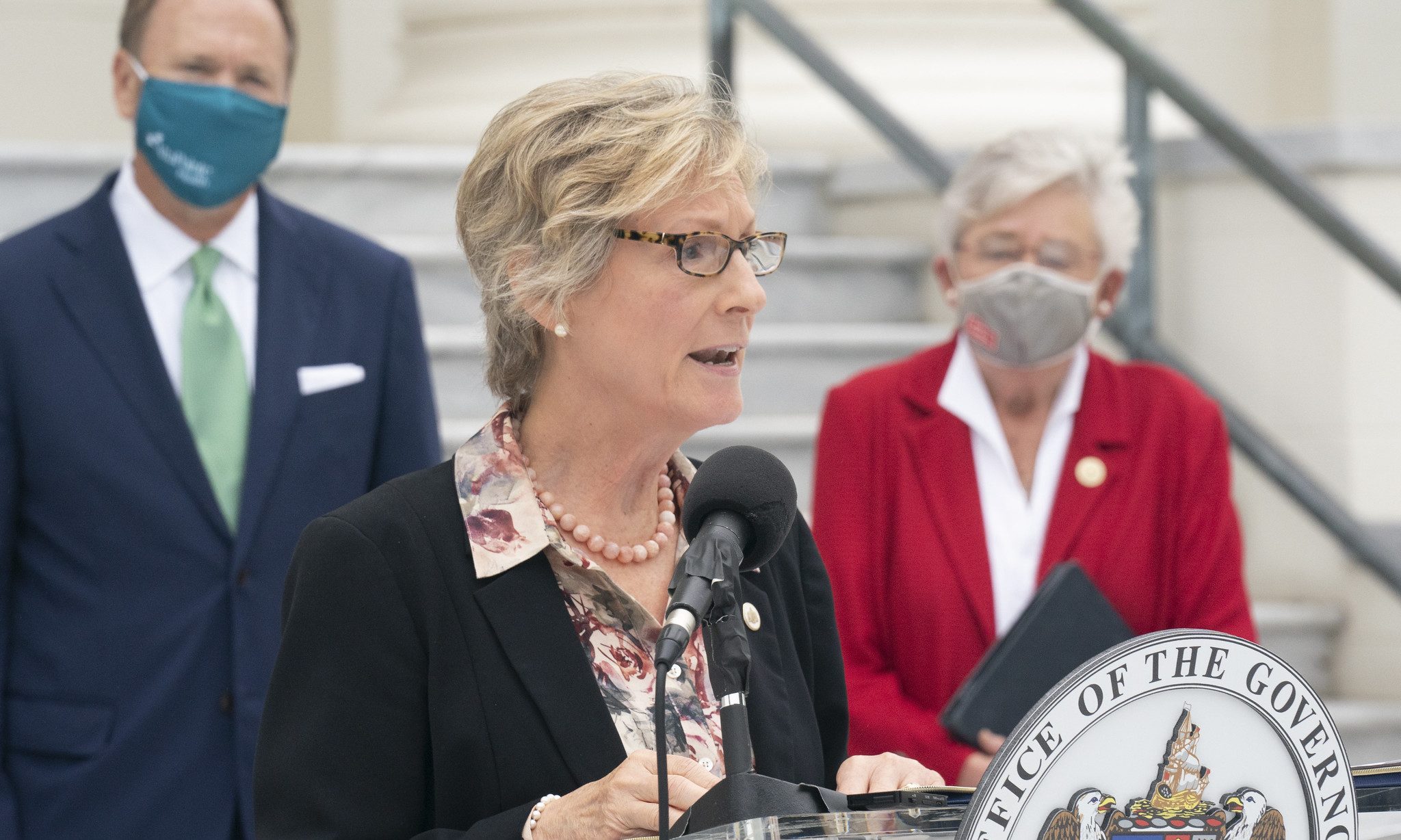 Gov. Kay Ivey on Wednesday announced an $18 million project to create three new mental health crisis centers to be located in Mobile, Montgomery and Huntsville. 
These centers, once in operation, will reduce the number of people suffering from mental health crises who are hospitalized or jailed, Ivey said during a press briefing in front of the Capitol Building in Montgomery. 
"When these facilities are open and fully staffed, these centers will become a safe haven for people facing mental health challenges," Ivey said. 
Lynn Beshear, commissioner of the Alabama Department of Mental Health, said during the briefing that the centers will provide "recovery based" care with "short term stays of a few hours, or up to a few days, to provide treatment, support, and connection to care in the community." 
"Today marks a culture change in Alabama for treatment of individuals with mental illness and substance use disorders," Beshear said. 
Beshear said AltaPointe Health in Mobile will operate one of the three facilities, and once built it is to serve Mobile, Baldwin, Clarke, Conecuh, Escambia, Monroe and Washington counties with 21 new beds, including 15 temporary observation beds. Altapointe will begin with a temporary space while constructing the new facilities, she said. 
Beshear said the Montgomery Area Mental Health Authority is partnering with the East Alabama Mental Health Authority and the Central Alabama Mental Health Authority to serve the 11 counties in Region 3 with 21 new beds, including 10 temporary observation and respite beds. 
"The regional crisis center will be located in Montgomery, and will be open to walk-ins and for drop off by law enforcement, first responders and referrals from emergency rooms," Beshear said. 
Wellstone Behavioral Health in Huntsville was selected to open the third center, and will do so at a temporary site while a new facility is being built, with the help of an additional $2.1 million from local governments, Beshear said. That facility will eventually have 39 beds, including 15 for temporary observation and 24 for extended observation.
"There's not a day that goes by that after-hours care is not an issue in our state," said Jeremy Blair, CEO of Wellstone Behavioral Health, speaking at the press conference. "And so I applaud the Department of Mental Health and the leaders for their efforts in recognizing that and taking it a step further and funding our efforts here." 
Asked by a reporter why a center wasn't located in Jefferson County, one of the most populous counties with a great need for such a center, Ivey said those residents will be served in one of the other regions. 
"Plans are underway to continue this effort. Today's beginning, with these three crisis centers, is just the beginning," Ivey said. 
Ivey added that request for proposals were sent out for these three centers and "it was a strong competition for the location of these three crisis centers." 
Alabama House Majority Leader Nathaniel Ledbetter, R-Rainsville, said during the briefing that more than a year ago, Ivey asked him what the state should be looking at, and that he replied "we're failing miserably in mental health."
Ledbetter said Ivey asked him to take on the challenge of correcting the state's response to mental health, and a team was created to do just that. 
"Working together, today's announcement will not only change Alabamians lives, but will help to save lives," Ledbetter said.