Jenkins Ends Quest for Congress Due to Lack of Support
By Brandon Moseley
Alabama Political Reporter
Major Party Candidate qualifying ended on Friday and Republican Matt Jenkins did not qualify to run in Alabama's Seventh Congressional District. Jenkins announced that he had chosen to end his campaign due to a lack of support and poor fundraising.
Jenkins said in a statement released to Facebook, "America is the greatest nation on earth and I have been proud to serve her through public service since 1999. That public service has been in the US Navy, through work with University of Alabama Veterans and through work as an Alabama Young Republican. Back in September I decided to continue public service by running for United States Congress in the 7th District of Alabama."
Jenkins continued, "That cause was lost tonight due to lack of support and fundraising in the long term in this district. I can tell you this: the money I did raise this past week was not raised in vain. As a proud Republican in this State, I will continue to fight for the equality of all Americans. I will be attending the vigil for victims of hate crimes later this month in Montgomery."
Jenkins said, "Republicans like Chief Justice Roy Moore and Dean Young are not the future of this Party, they are the past of this party. I had the honor of talking to Representative Todd (D) on the phone today and although we do not agree on much, we do agree that every American should have equality. In addition I do plan on starting a political action committee in the near future that will help support Republican candidates who support equality. Last I will not quit being a loud Republican with a voice that will welcome and embrace all Americans and Alabamians in our Party."
Jenkins concluded, "When our founders said WE THE PEOPLE, they meant the uneducated, woman, men, gay, straight, black, white, Christian, Non-Christian, rich, poor, children and the disabled. Every American is welcome in my party, because I represent a NEW PARTY FOR A NEW GENERATION. Thank you and may God continue to bless America and the Great State of Alabama."
Jenkins campaign was always controversial in Republican circles. Some Republican activists believed that the way the Seventh District is drawn (with a large majority Black population) it is impossible for any Republican to win in that district at this time. Others questioned if Jenkins was the ideal candidate for that district.
A week before the qualification deadline, Jenkins made waves in Republican circles when he came out in favor of same sex marriage. The move led to some social conservatives withdrawing their support for Jenkins' campaign.  Following last week's controversy, Jenkins suspended his Congressional campaign and instead is running for the Republican Executive Committee.
Incumbent Congresswoman Terri A. Sewell (D) will not have a Republican opponent but she is facing a challenge in the Democratic Primary from Birmingham attorney Tamara Harris Johnson.
Print this piece
Bill would make owning pre-1960 slot machines legal for personal use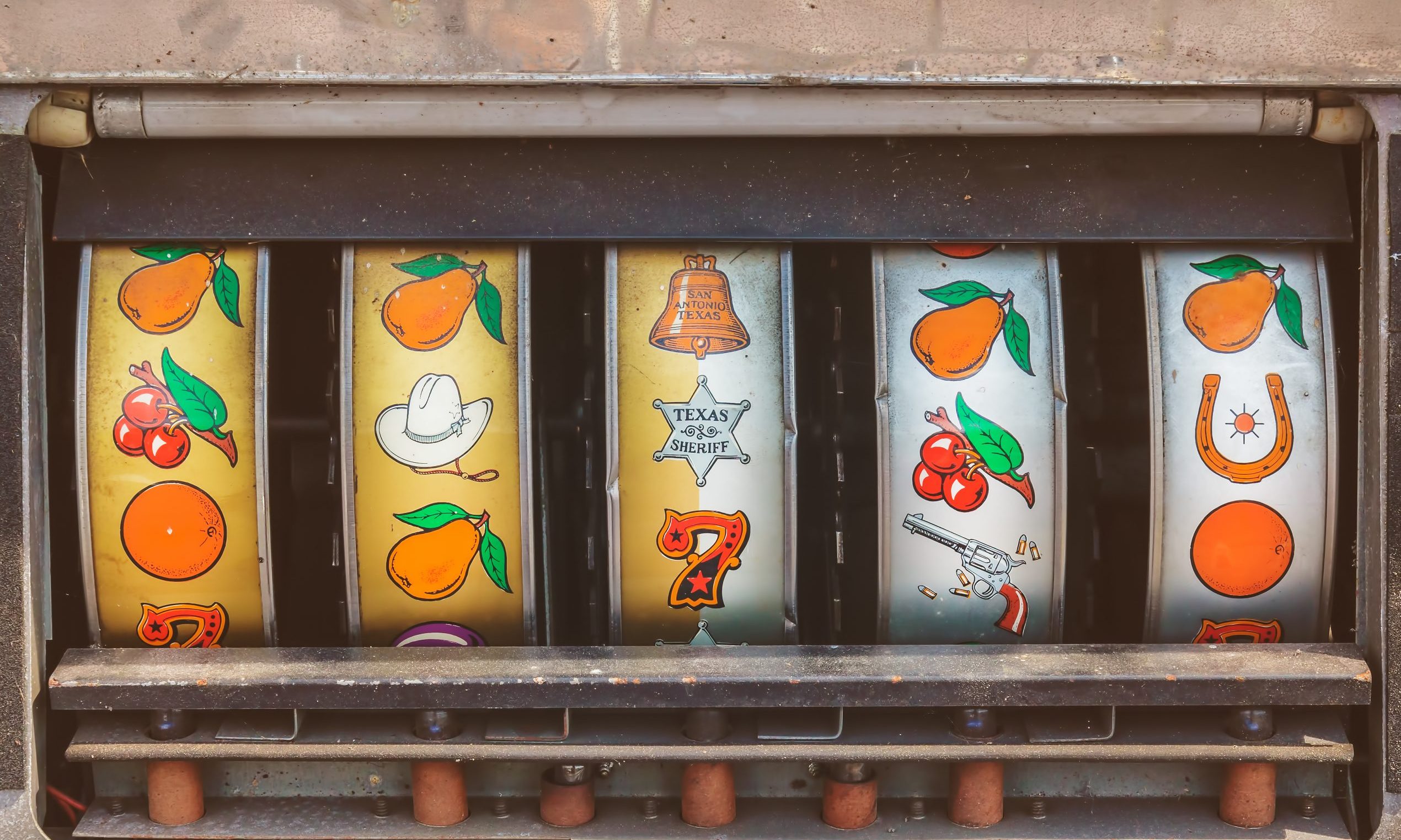 Vintage slot machines are highly sought-after by collectors, but owning one for personal use is a crime in Alabama. That could change this year. 
Rep. Chip Brown, R-Mobile, told APR by phone on Wednesday that he was approached by a group of antiques collectors who asked that he write a bill that would allow a person to own the vintage slot machines for personal use. 
Mention of legislation around gaming machines of any kind raises caution in Montgomery, where legislators and special interests have for decades fought over gambling and whether to establish a state lottery. Brown said he was well aware of the sensitivity of the subject matter when crafting the bill, which makes clear it won't allow any of the old machines to be used for commercial purposes. 
"All this does is it just allows individuals to collect pre-1960 slot machines for their own home collection," Brown said.  "I was very careful when we drafted the bill to make sure that it wouldn't open the door to any bigger issues." 
House Bill 260 reads that "The crime of possession of a gambling device does not apply to a slot machine manufactured before 1960, with the intention that the slot machine be used only for the personal and private use of the owner or for public display as a historical artifact in a manner that the slot machine is not accessible to the public."
Alabama is one of eight states that do not allow ownership of slot machines made in any year. Other state laws vary, allowing residents to own machines made before certain years. 
Pre-electric slot machines are highly sought-after, and can fetch many thousands of dollars. Brown said those who want to own one for personal use ought to be be able to do so. 
"I'm hoping I can get it in debate in committee next week," Brown said of his bill.
Print this piece