HB 195 Passes House: Eliminates Project Labor Agreements on Public Projects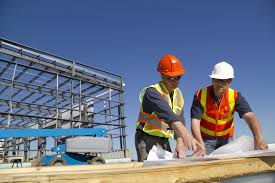 By Brandon Moseley
Alabama Political Reporter
On Thursday, the Alabama House of Representatives passed HB 195 which eliminates preferential treatment in favor of unions in public construction projects.
The legislation was sponsored by Mack Butler (R) from Rainbow City.  Rep. Butler said that HB 195 would prohibit a public project from having a Project Labor Agreement that gives preferential treatment to union labor on public construction projects.
Butler said that 93% of the Alabama work force is non-union and that PLAs gives preferential treatment to the 7% of the work force that is union.  Eliminating PLAs from public project would protect that 93% of Alabama workers from discrimination.
Rep. Mary Moore (D) from Birmingham said that she had been a member of a union and that unions negotiate on behalf of both union members and non-union members and that she did not think that any discrimination was taking place.
Rep. Butler said that Project Labor Agreements favors unionized contractors in the bid process over non-unionized contractors.  Butler said that when he was a member of the Etowah County School Board that this issue had come up.
Rep. Moore said that in her experience as a former school board member, for the city of Birmingham, building in phases often yield a higher cost over bidding out the whole project to a single construction company.  "When we started bidding projects in phases the costs got higher and higher."  "School money is the easiest money to steal and the very people that you entrust to have some level of integrity is the ones that will be stealing every penny you got."
Butler said that his bill will take the government out of the business of giving preferential treatment to unionized contractors and will protect 93% of workers from discrimination. Butler said that the only purpose of this bill is to make sure that checks and balances are in place.
Rep. Christopher John England (D) from Tuscaloosa said, "I spent a good bit of time yesterday reading this legislation with a couple of attorneys who do a lot of bond work and we can't think of examples of this ever happening in Alabama."
Butler said, "We had one in Etowah County where this did happen."  "When you have a PLA agreement it encourages discrimination."
Rep. Jack Williams (R) from Vestavia told Butler, "I carried this bill the last two years and I wish you success."
Rep. James Buskey (D) from Mobile questioned the need for this legislation since Alabama is already a right to work state and asked if this would apply to private projects such as the Mercedes expansion.
Rep. Butler said, "We are not changing the right to work state."  Butler said that this does not affect private dollars only public dollars.  Private companies would still be free to enter into PLA agreements on their projects.  Butler said that 18 states already have this.
Rep. Moore said, "I can understand you putting in more checks and balances to prevent discrimination, but I can guarantee you right now that there is no discrimination happening."
The bill passed the legislature with bipartisan support by a margin of 74 to 18.
Trump Truck and boat parades this weekend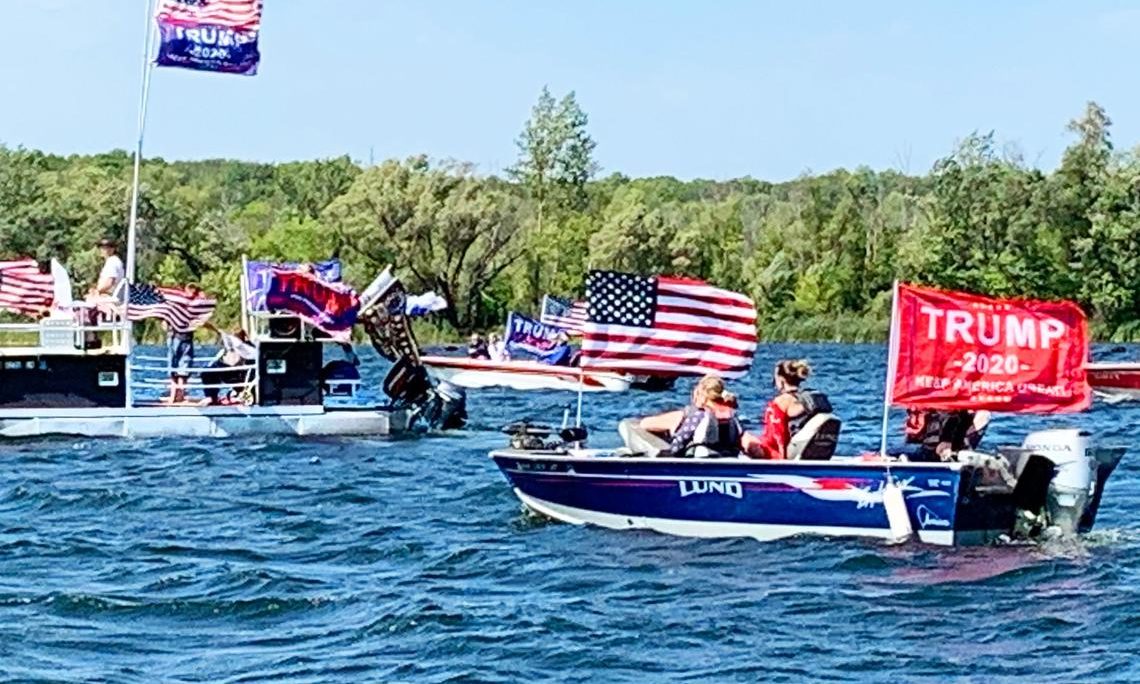 As Election Day draws near, Alabama Republicans are excited about promoting the re-election of Donald J. Trump as President and the election of Tommy Tuberville for U.S. Senate. This weekend two pro-President Trump events are happening in the state. There will be a truck parade from Ashland to Phenix City on Saturday sponsored by the Clay County Republican Party, while there will also be a boat parade on Wilson Lake in the Shoals sponsored by the Colbert County Republican Party on Sunday.
The pickup trucks will assemble at the Ashland Industrial Park in Clay County, 8240 Hwy 9, Ashland. There is a pre-departure rally at 10:00 a.m. central standard time. The trucks will depart at 11:00 a.m. and then proceed on a parade route that will take them into the bitterly contested swing state of Georgia. The Trump Pickup Parade will wind through east Alabama and West Georgia traveling through LaGrange and Columbus before concluding near the Alabama/Georgia line in Phenix City, 332 Woodland Drive, Phenix City at approximately 2:00 p.m. central time. Speakers will begin at 3:00. Trump flags will be on sale at the event.
The Phenix Motorsports Park will be hosting what sponsor hope could possibly the world's largest Pickup Tuck parade in U.S. history that is routing over 50 mile through Georgia in effort to "pickup" President Trump's numbers in GA.
A number dignitaries have been invited to address the Phenix City rally, including Coach Tuberville. Former State Sen. Shadrack McGill, Trump Victory Finance Committee member former State Rep. Perry O. Hooper Jr., and Paul Wellborn, the President and CEO of the largest Family owned Kitchen Cabinet manufacture in the USA are among the featured speakers who have committed to speak at the event.
Entertainment will be provided by: Charity Bowden, an up and coming country music singer who was the runner up on "The Voice". Charity will sing 'I am Proud to be an American' as well as songs from her Voice performances. The McGill Girls will also perform. The three beautiful and talented sisters will be singing patriotic songs in three part harmony. Geoff Carlisle, a professional DJ will be keeping the crowd pumped with music and entertainment.
Following the speakers and the entertainment there will Trump truck-vs- Joe Bidden truck races down the drag strip for the finale.
The Northwest Alabama boat parade will be on Sunday. The boats will gather at 2:00 p.m. near Turtle Point and then the flotilla will parade around the open waters of Wilson Lake til 3_00 p.m.. There will be a contest for best decorated Trump boats.
Trump supporters have held a number of large boat parades across the state to show their support for the re-election of Pres. Trump.
Boat parade sponsors say that this parade will be: pro-American, pro-law enforcement, pro-military.