Roby, Rogers and Byrne Vote Against Raising Debt Limit
By Brandon Moseley
Alabama Political Reporter
The national debt appears to be increasing again and there is no serious effort to rein in out of control federal spending or balance the budget anywhere on the horizon.  U.S. Representatives: Martha Roby (R) from Montgomery, Mike Rogers (R) from Saks, and Bradley Byrne (R) voted against the agreement between Democrats and the House's Republican Leadership.
Rep. Roby said that she can not support any debt limit increase without any reforms to control federal spending.  Rep. Roby released a statement after the vote.  Rep. Roby wrote, "I cannot support a plan that allows our nation's debt to increase but fails to include reforms to get spending under control going forward.  The consequences of hitting the debt ceiling and being unable to pay for already-incurred spending are real, but so too are the consequences of allowing our spending problem to go unresolved."
Rep. Byrne said in a written statement: "Our country continues to accumulate new debt without regard for the consequences. The President has shown no fiscal restraint during his time in office, running up historic deficits year after year. I strongly believe fiscal conservatives must continue fighting to hold the line on this issue for the future of our country."
Congressman Mike Rogers (R) said after voting against raising the debt limit. S. 540, the Debt Limit Extension, "I could not support raising our nation's debt limit without cutting spending first. Congress must get its fiscal house in order and make the tough spending decisions before passing legislation to further add to our debt."
Rep. Roby said, "Washington's addiction to spending is what built this mountain of debt, and simply piling on more while ignoring the spending problem is exactly the wrong approach."
Rep. Byrne said, "I said that I could only support a debt ceiling package that reflects the urgency of our fiscal situation. Unfortunately, this package does not meet that threshold. I hope to work with my colleagues to promote fiscally conservative policies that will balance the federal budget and reduce the debt."
The bill allows the Obama administration to borrow whatever it wants to borrow until March 15, 2015.  The measure passed by a vote of 221 to 201.
The national debt is $17,325 billion and the deficit is $646 billion.
Trump Truck and boat parades this weekend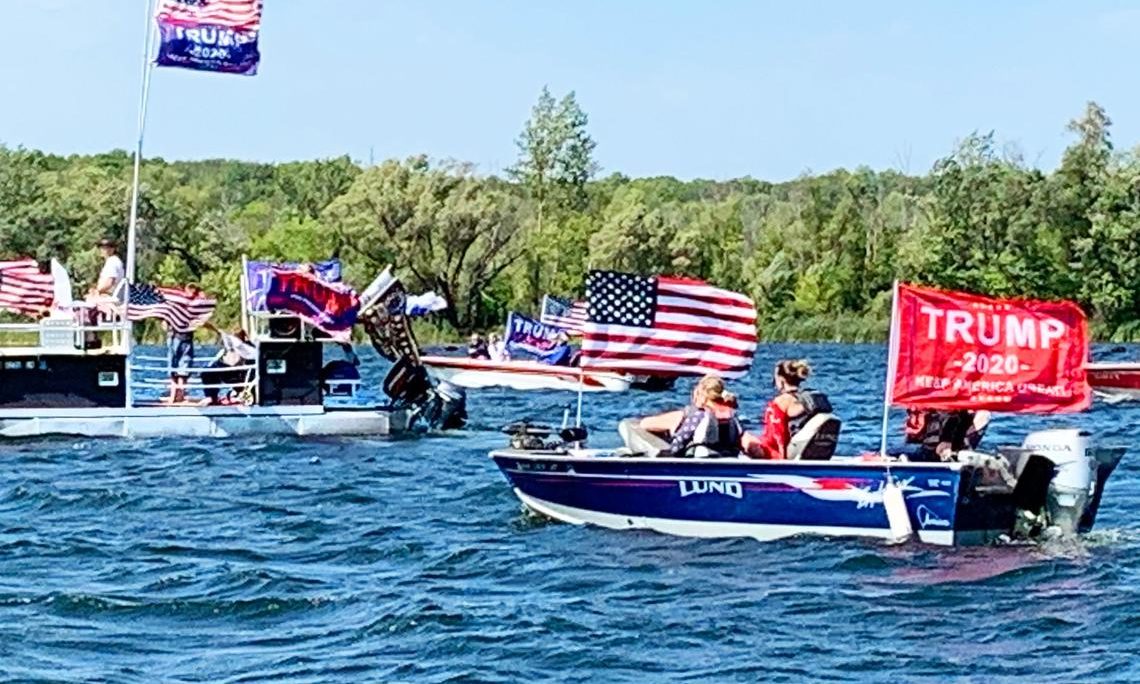 As Election Day draws near, Alabama Republicans are excited about promoting the re-election of Donald J. Trump as President and the election of Tommy Tuberville for U.S. Senate. This weekend two pro-President Trump events are happening in the state. There will be a truck parade from Ashland to Phenix City on Saturday sponsored by the Clay County Republican Party, while there will also be a boat parade on Wilson Lake in the Shoals sponsored by the Colbert County Republican Party on Sunday.
The pickup trucks will assemble at the Ashland Industrial Park in Clay County, 8240 Hwy 9, Ashland. There is a pre-departure rally at 10:00 a.m. central standard time. The trucks will depart at 11:00 a.m. and then proceed on a parade route that will take them into the bitterly contested swing state of Georgia. The Trump Pickup Parade will wind through east Alabama and West Georgia traveling through LaGrange and Columbus before concluding near the Alabama/Georgia line in Phenix City, 332 Woodland Drive, Phenix City at approximately 2:00 p.m. central time. Speakers will begin at 3:00. Trump flags will be on sale at the event.
The Phenix Motorsports Park will be hosting what sponsor hope could possibly the world's largest Pickup Tuck parade in U.S. history that is routing over 50 mile through Georgia in effort to "pickup" President Trump's numbers in GA.
A number dignitaries have been invited to address the Phenix City rally, including Coach Tuberville. Former State Sen. Shadrack McGill, Trump Victory Finance Committee member former State Rep. Perry O. Hooper Jr., and Paul Wellborn, the President and CEO of the largest Family owned Kitchen Cabinet manufacture in the USA are among the featured speakers who have committed to speak at the event.
Entertainment will be provided by: Charity Bowden, an up and coming country music singer who was the runner up on "The Voice". Charity will sing 'I am Proud to be an American' as well as songs from her Voice performances. The McGill Girls will also perform. The three beautiful and talented sisters will be singing patriotic songs in three part harmony. Geoff Carlisle, a professional DJ will be keeping the crowd pumped with music and entertainment.
Following the speakers and the entertainment there will Trump truck-vs- Joe Bidden truck races down the drag strip for the finale.
The Northwest Alabama boat parade will be on Sunday. The boats will gather at 2:00 p.m. near Turtle Point and then the flotilla will parade around the open waters of Wilson Lake til 3_00 p.m.. There will be a contest for best decorated Trump boats.
Trump supporters have held a number of large boat parades across the state to show their support for the re-election of Pres. Trump.
Boat parade sponsors say that this parade will be: pro-American, pro-law enforcement, pro-military.