Hagel Slashes Defense Including LCS Program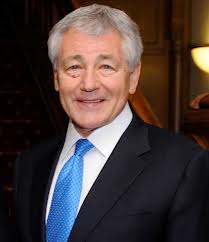 By Brandon Moseley
Alabama Political Reporter
On Monday, Secretary of Defense Chuck Hagel (R) announced that President Obama's administration was proposing massive cuts to shrink America's military to levels not seen in almost 75 years.  Among Secretary Hagel's new budgetary priorities is a much smaller fleet of littoral combat ships.
U.S. Representative Bradley Byrne (R) from Montrose responded to Secretary of Defense Chuck Hagel's recommendation that the Navy cut its order of the littoral combat ship (LCS) by 20 vessels. The Independence-class LCS is built in the Port of Mobile by Austal USA, employing roughly 4,000 residents of Alabama's First Congressional District.
Representative Byrne said: "The Littoral Combat Ship, called 'the backbone of the future fleet' by Secretary of the Navy Ray Mabus, is a critical component of our future fighting force as we continue adapting to changing combat necessities. This ship, built on time and within budget by Alabama workers in the Port of Mobile, is uniquely situated to fill the role of three different Navy missions integral to the Navy's global strategy and will do so by replacing four separate vessels all approaching the end of their respective service lives. Its low cost to manufacture and low cost to operate bolster the argument for its necessity during tight budgetary times."
Rep. Byrne continued, "The decision to cut the order of these ships could place the Navy's procurement schedule back by a decade, further shrinking our Navy at a time when force projection remains an integral axis of the Administration's pivot to the Asia-Pacific. Secretary Hagel's announcement comes before any strategic review of defense capabilities and strategy has been completed and makes this drastic change in requirement seem arbitrary and capricious in nature. I will continue working with the Secretary of the Navy and my colleagues in Congress to highlight the capabilities and positive attributes of this vessel, and with our community united behind this program, we will be successful."
Rep. Martha Roby (R) from Montgomery said, "With the drawdown of forces from Iraq and Afghanistan, along with our current budget limitations, changes to our military are no doubt necessary.  However, those changes should reflect our national defense priorities and common sense, not politics."
Rep. Roby continued, "I have been personally engaged in discussions surrounding the Army's planned changes. As it stands, the plan would have a positive impact on Fort Rucker and the critical training mission at the Army Aviation Center of Excellence."
The Conservative Congresswoman said, "It is important to point out that military budget reductions would have been much more severe if Congress had not passed a budget agreement in December that restored significant funding cut by sequestration."
The Independence-class LCS has a top speed of 44 knots, carries a crew of just 40 sailors, and can be specially configured for mine sweeping, sub hunting, operating unmanned aerial vehicles, operating helicopters, and can support Marine or Special forces operations. The cost is $704 million each, although the original navy estimate was that the LCS would cost just $220 million each.
The U.S. Navy plan called for building 55 LCSs with the first twenty being ten each of the Independence-class and Freedom-class.  That plan apparently has changed.
Rep. Roby said, "Much of what Sec. Hagel released today was expected, and I look forward to reviewing President Obama's full budget request when it is released next month."
The U.S. Navy had originally proposed a competition between the two competing designs with winner take all; but eventually decided to split the order between both shipyards and accepted both the Austal designed Independence class and the more conventional Freedom class.
Austal is the largest builder of aluminum ships in the world. Austal has two shipyards: one in Western Australia and one in Mobile. Started in 1988, Austal has manufactured 220 vessels to date including warships, ferries, and luxury motor yachts.
Rep. Bradley Byrne represents Alabama's first district in the United States Congress. Rep. Martha Roby represents Alabama's Second Congressional District.
Opinion | For Coach Tub, no thinking required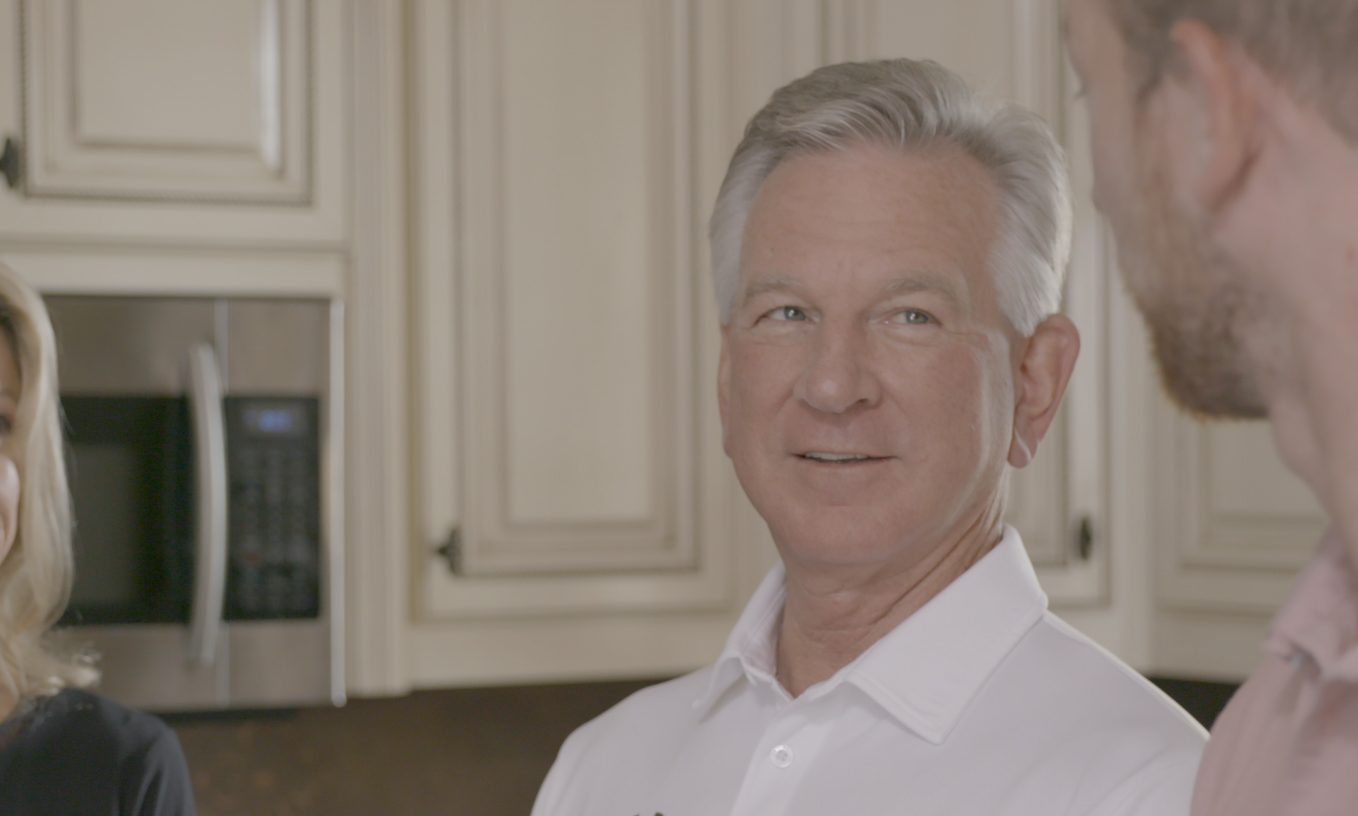 Has Tommy Tuberville ever had an original thought? It doesn't sound like it. Coach Tub basically spews Republican talking points and keeps his mouth firmly locked onto Donald Trump. He disrespects Alabama voters so much that he thinks that's all he needs to do to win a place in the U.S. Senate.
Tuberville recently addressed the St. Clair County Republican Party at its September meeting. As reported by APR, Tuberville is quoted as saying the following, and I'll offer a short rebuttal. I'm doing this because Tuberville is clearly afraid to death to debate his opponent, U.S. Sen. Doug Jones.
So here goes:
Tuberville: "America is about capitalism, not socialism. I think we are going to decide which direction we are going to go in the next few years."
Me: We decided which way we were going to go years ago, when the federal government started subsidies for oil and gas companies, farmers and other big industry and business. That, coach, is your so-called "socialism."
I'm not necessarily opposed to subsidies to boost business, depending on the cause, but I'm not going to let a dimwitted, know-nothing, mediocre, former football coach pretend we don't already have "socialism" in this country.  
What Tuberville really means is that he's against "socialism" like Medicare or Medicaid or Social Security or food assistance or health insurance. He's a millionaire already, so there's no need for him have empathy for or support a safety net for people who are less fortunate socially and economically. That's Tuberville's "socialism," and the Republican Party's "socialism," and Trump's "socialism."
That's a cruel, mean perspective that would cast aside the great majority of Americans for the rich (Tuberville, Trump) and connected and, where Trump is concerned, the fawning.
Tuberville: "I am not a Common Core guy. I believe in regular math. We need to get back to teaching history."
Me: I would love to ask Coach Tubby, one-on-one, exactly what he thinks "Common Core" is. I'll guarantee you he can't explain more than he already has. "I believe in regular math?" There is no other math. It's math. Does he think there's a math where 1+1=3? There isn't one. There are a variety of ways to teach math, but there's only math, not a "fake" math or a "Republican" math or a "Democratic" math or, God forbid, a "Socialist" math.
And when Coach Tommy said, "We need to get back to teaching history," one wonders if he's ever been into a classroom. We know more than a few of his former players weren't in many classrooms, if reports are correct. But they always played the game under his uninspired coaching.
Of course schools teach history.
The history Coach T. is talking about is Donald Trump's "white" history, the one we've been teaching in our schools forever. Not real history; you know, the one where the United States was founded as a slave-holding nation, where Native Americans were massacred and starved by the hundreds of thousands, where white supremacy was codified within our laws, where any color but white was subjugated. That history. The history that is finally fading away, so we can really see where we've been as a nation—so we know where, as a nation, we need to go.
Tuberville: Tuberville said he supports following the Constitution and appointing a replacement for Associate Justice Ruth Bader Ginsburg, who died Friday.
Me: Well, of course he does. Tuberville doesn't have an independent thought in his body, and Donnie told him this is what he's supposed to think. The big question: How much will a Senator Tuberville be able to function as a member of a minority party in the Senate — with no Papa Trump in the White House to tell him what to do?
Both scenarios are real possibilities, if not likelihoods.
There is no question that Doug Jones is far more qualified than Tuberville. Jones can work across the aisle, which will be vitally important if Democrats take control of the Senate. Jones has his own thoughts, which sometimes go against the Democratic Party's wishes. Jones is independent, smart and represents Alabama well.
Tuberville is a failed football coach who lives in Florida. That's about it.