ASU Funding Cuts Become Focus of Higher Ed Day (w/video)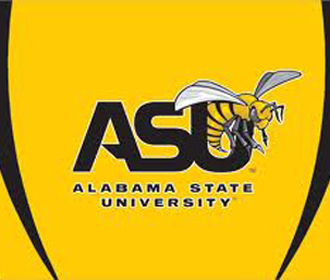 By Lee Hedgepeth
Alabama Political Reporter
Yesterday was Higher Education Day at the State House, a day when students from colleges and universities across the State come together for a rally at the Capitol to lobby for their share of the Education Trust Fund budget.
Hundreds of students attended the event, with crowds filling not only the State House steps, but much of both Union Street and the hillside area across the way, in front of the Capitol building.
Guests including Governor Bentley and Lieutenant Governor Kay Ivey were in attendance to speak about the importance of higher education and their commitment to colleges and universities throughout Alabama.
One very issue that continually arose was funding cuts that have appeared in early ETF budget drafts for Alabama State University to the tune of over ten million dollars. These cuts, which account for more than ninety percent of all cuts to higher education in the State, were passed late yesterday by the Senate as part of the Education Trust Fund budget bill.
In the bill the Senate approved, Alabama State University was appropriated a little over 31 million dollars, down 10.8 million dollars from this year's $41,500,000.
Representative John Knight (D-Montgomery) released a statement condemning the proposed cuts to ASU's budget:
"Alabama State University has come too far to allow the chairman of the Senate Education Committee to destroy our university. He has proposed ten times more cuts to Alabama State University than all the other universities in the state of Alabama combined. We have never asked for special treatment, but we absolutely demand fair treatment. I urge reasonable minds on the Republican side of the aisle to prevail. For me, this is personal…They will pass this budget in the House when they pry my cold, dead hands off of the microphone, as I will fight this injustice until the bitter end."
Governor Bentley has maintained that he did not request the reduction in funds, and says they are not appropriate.
At the Higher Education Day rally, Governor Bentley addressed a group of Alabama State University students gathered directly in front of him holding signs with slogans like "Save My ASU" and "Students Over Politics."
"ASU – you have your signs up – I want you to know, students, I am on your side and I've been on your side," the Governor said. "We have a great new president of ASU and she is doing a fantastic job, and we're going to work with her to make your university the best it can be."
Many have pointed to the formal forensic audit that has been methodically taking place on ASU's finances, which was put in motion at the direction of the Governor and the Alabama Attorney General, as the underlying motivation for the cuts. Indeed, Senator Trip Pittman, R-Daphne, who is chair of the Senate ETF Ways and Means Committee, had said that Dr. Boyd, the new ASU president, agreed to the cuts as a means of motivating fiscal reform at the school.
Dr.Boyd, though, denies that she agreed to these cuts, and called them an "attack," saying,
"Let me be very clear. I unequivocally did not agree to a $10 million cut to Alabama State University's budget! In my meeting with Senator Pittman, he informed me there would be reductions across the board in the education budget. At no time did he inform me there would be a $10 million cut to ASU's budget. This cut is an attack on the students, faculty and staff of our University. I am grateful that Gov. Bentley has publicly supported me, Alabama State University and most importantly, our students by agreeing to reinstate the $10 million back into ASU's budget."
Yesterday, Governor Bentley confirmed to the Alabama Political Reporter and the rest of the press present after the rally, that something final should be coming out of the audit as early as this May, and that the information will be handed over to State and Federal investigators. He did say, though, that he is committed to getting the $10.8 million dollars to ASU reinstated, and Senator Pittman had already added language listing the funds as a "first priority" conditional, effectively passing the final decision about the cuts to the Governor.
Senator Ross, an ASU graduate, also spoke at the rally, telling students that a $10 million cut is unacceptable, and that the fight is not yet over.
When asked by the Alabama Political Reporter whether he thought the proposed funding levels were politically motivated, Senator Ross said, "Well, I thought the audit was, so who knows."
Governor Bentley and Senator Ross's statements to the students of ASU, and Governor Bentley's comments after the rally can be seen here. 
Below is a list of funding levels for Alabama's colleges and universities for next fiscal year, as approved by the full Senate yesterday, along with an estimation of each institution's current student population:
1. UAB – $254 million – 18,000 students
2. Auburn – $243 million – 30,434 students
3. Alabama – $144 million – 33,602 students
4. USA – $103 million – 15,311 students
5. Troy – $45 million – 29,689 students
6. UAH – $44 million – 5,696 students
7. A&M – $38 million – 4,496 students
8. JSU – $36 million – 9,490 students
9. ASU – $32 million – 5,125 students
10. UNA – $26 million – 7,243 students
11. Montevallo – $18 million – 3,006 students
12. UWA – $14 million – 5,157 students
13. Athens State – $11 million – 3,415 students
The Education Trust Fund budget now moves to the House for debate and a vote. It will then go to the Governor, who will make a final decision about conditional appropriations.
Alabama's COVID-19 cases continue to rise
Alabama's ongoing increase in new cases and COVID-19 hospitalizations is especially worrisome for public health experts as flu season arrives and several holidays are just around the corner.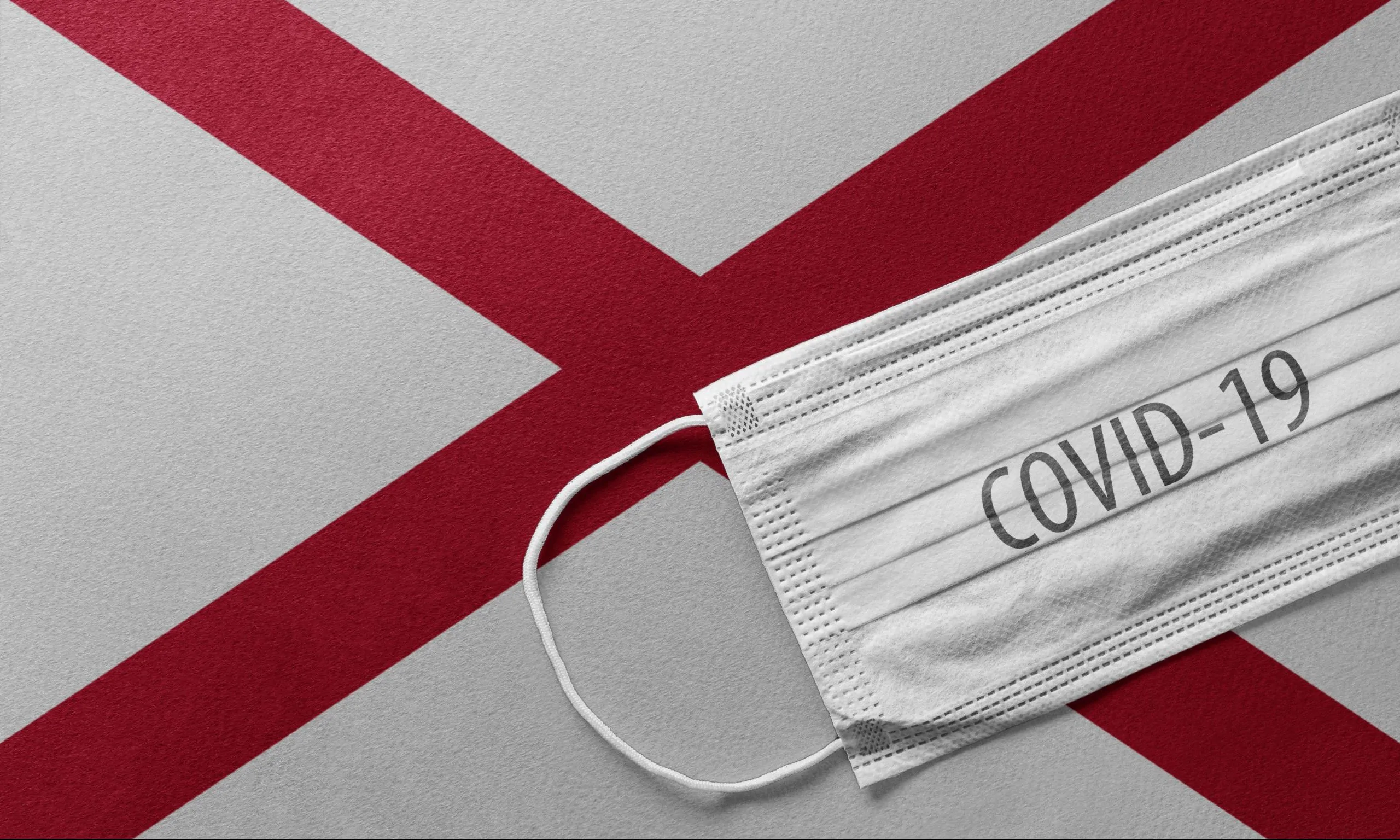 The number of new confirmed COVID-19 cases in Alabama continues to rise, with 1,789 new cases reported Saturday, despite fewer tests being conducted, and cases are up 55 percent from two weeks ago, based on a 14-day average of daily case increases.
Alabama's ongoing increase in new cases and COVID-19 hospitalizations is especially worrisome for public health experts as flu season arrives and several holidays are just around the corner.
Coronavirus cases in the U.S. surpassed 9 million on Thursday, and numerous states were seeing surges in cases and hospitalizations. Nearly 1,000 Americans died from COVID-19 on Wednesday, and the country has reported several days of record-high new cases.
"There's going to be a whole lot of pain in this country with regard to additional cases, hospitalizations and deaths," said Dr. Anthony Fauci, White House coronavirus task force adviser and director of the National Institute of Allergy and Infectious Diseases, in a CNBC interview Wednesday. "We are on a very difficult trajectory. We are going in the wrong direction."
There were 960 hospitalized COVID-19 patients in Alabama on Friday, and the seven-day average of daily hospitalizations hit 976 on Friday, the highest it's been since Sept. 2 and 29 percent higher than a month ago.
More than 1,000 hospitalizations were reported in Alabama on Tuesday for the first time since August. Huntsville Hospital was caring for 163 coronavirus patients Friday, the largest number since Aug. 19. UAB on Friday had 58 COVID-19 patients and has been hovering between 60 and 70 patients for the last several weeks.
While the number of new cases is rising, the number of tests being performed has been declining. Over the last two weeks, Alabama reported, on average, 6,961 cases per day, 9 percent fewer cases than a month ago.
The rising cases and declining tests are also reflected in the percentage of tests that are positive, which on Saturday was well above public health experts' target of 5 percent or below. 
The state's positivity rate on Saturday was 21 percent, according to APR's tracking of new cases and reported tests over the past two weeks. Many other COVID-19 tracking projects calculate the state's percent positivity by dividing the 7- and 14-day averages of daily case increases by the 7- and 14-day averages of daily test increases.
The Alabama Department of Public Health calculates the positivity rate differently, instead dividing the number of daily cases by the number of individuals who have been tested, rather than the total number of tests done, as some people may have more than one test performed.
There are no federal standards on how states are to report COVID-19 testing data, and a myriad of state health departments calculate positivity rates differently. 
Even so, ADPH's own calculations show Alabama's percent positivity is nearly double where public health experts say it needs to be, or else cases are going undetected. According to ADPH's calculations, the percent positivity on Oct. 24 was 9.6 percent, up 33 percent from the 7.2 percent positivity on Sept. 26. 
As of Saturday, there have been 2,967 confirmed and probable COVID-19 deaths reported in Alabama, with 427 reported this month, 19 percent more deaths than were reported in September.
On Saturday, ADPH reported 35 confirmed and probable deaths.