Pro-Life and Pro-Choice Offer Differing Views on Bills' Passage
By Brandon Moseley
Alabama Political Reporter
On Tuesday, February 4 the Alabama House of Representatives passed four bills aimed at better regulating abortions which are performed in the State of Alabama.  Pro-Life groups praised passage of the landmark legislation while abortion supporters denounced the legislation that was spearheaded by the Alabama House Republican Caucus.
Alabama Citizens for Life said in a written statement that they, "…are thankful to Republican Majority Leader Speaker Mike Hubbard for the Alabama State House today's passage of 4 prolife bills."
Meanwhile, the Vice President of Public Policy for Planned Parenthood Southeast, Nikema Williams, said in her statement, "These bills reflect an extreme and out-of-touch agenda that does nothing to make women healthier."
The Executive Director of the ACLU of Alabama, Susan Watson, said of the passage of the abortion bills in the State House of Representatives,  "Although the fetal heartbeat bill is the most controversial, it should be noted that all of the bills present grave consequences to women."
Director Watson said, "All of these bills are another attempt by politicians to own a woman's body. Reproductive health choices should only be made by the woman, her doctor, her family and her faith—not by the opinions and faiths of unqualified elected officials.  They're not in the exam room and each woman's story is different."
One of the Bills passed by the House was HB 494, which strengthens Alabama's parental consent law.  The bill was sponsored by Representative Mike Jones (R) from Andalusia.  Rep. Jones said, "This bill deals with parental consent which has already been upheld by the courts."  HB494 toughens parental consent requirements for minors seeking an abortion."
Alabama Citizens for Life said in their statement,
"Parental consent legislation closes a loophole that has made Alabama an embarrassment since several video expose' of sexual abuse cover up in Birmingham was discovered…The now temporarily closed Planned Parenthood abortion mill in Birmingham's director was caught on audio tape by Lila Rose who posed as an underage minor seeking an abortion asked that her parents not find out. To which the Planned Parenthood employee replied they could 'bend the rules' meaning not even notify much less receive parental consent.  This consistent disregard for alabama parental rights laws also showed up in ADPH surveys where none of the minor girls charts had parental consent forms signed by a parent."  Lila Rose, who was portraying to be a 14year old girl pregnant by a 31 year old boyfriend.  Center staff suggested that someone other than a parent or legal guardian could give consent for a minor to have an abortion."
Cheryl Ciamarra, the ACLs Board Director to the national right to life committee said, "This common sense amendment will begin to put into effect the original intent of the law when passed in the late 90's."
Planned Parenthood complained, "HB 494 would add significant barriers to services for minors for whom it may be difficult or even dangerous to discuss sexuality with their parents."
HB 493, sponsored by Rep. Kurt Wallace (R) from Maplesville, would require that a family that finds out that their child has been diagnosed with a fetal abnormality be given information about Perinatal Hospice and requires a 48 waiting period before that child can be aborted.  HB493 informs a woman whose unborn child has a lethal fetal anomaly of perinatal hospice services.
Rep. Kurt Wallace said on Facebook, "Woooo Hoooo! It was great day for the unborn children in the great State of Alabama tonight! All four of the Pro-Life bills easily passed the House and are now headed for the Senate. As most of you know, I carried HB493, the Perinatal Hospice Information Act, it passed by a margin of 73 – 24."
The House also passed HB 489, sponsored by Rep. Ed Henry (R) from Decatur, the bill requires that a woman who wishes to have an abortion must be notified of the risk of having an abortion and that that waiting period be extended from 24 hours to 48 hours.
"Forcing a woman to wait even longer before she receives medical care does nothing to improve her health," said Nikema Williams.
Alabama Citizens for Life said that their, "Primary objective for legislation has always been public education on life issues particularly giving objective information to those mothers considering an abortion decision.  ACL would like The women's right to know amendment to include the mothers be given a list of where they could obtain a free ultrasound.  Seeing their actual babies face is the most objective information possible.  Sidewalk counselors report women are not being given the ADPH. Developed booklets with the baby development stages, which is why we have proposed a website so women can see that information in the privacy of their own homes while they consider their options."
The Alabama House also passed HB 490, the Fetal Heartbeat Act, sponsored by state Representative Mary Sue McClurkin (R) from Indian Springs.  Rep. McClurkin said that the legislation, "Would make it unlawful for a physician to perform an abortion on a pregnant woman if a heartbeat is detected on an unborn child."  The bill also requires that abortion clinic keep documentation showing that the fetal heartbeat test was performed.  The Fetal Heart Beat bill passed the House of Representatives 73 to 29.
Planned Parenthood argued that, "HB 490 would restrict abortion on pregnancies as early as 6 weeks — long before some women even realize they are pregnant."
Bill Klein, the President of Alabama citizens for life said that he is especially pleased with the heartbeat bill! although he would like to see the exception for fetal anomalies amendment which was added by Joe Hubbard in the House Health Committee removed in the Senate as disabled babies lives deserve respect and should not be discriminated against.  Every innocent human life is precious and one life isn't worth less than another due to perceived quality of life issues.
Susan Watson said, "We may not all feel the same about abortion, but it is important that we support a woman's health and well-being."
Ms. Williams said, "These bad bills put obstacle after obstacle between a woman and her doctor.  They waste taxpayer's money and our legislator's time. Our elected officials should be championing health care for Alabamians — not restricting it."
Watson said, "On another note, when it comes down to litigation, it is going to cost the State dearly.  We can't fix the conditions and over-crowding in our prisons; improve our schools; or even give teachers the raises that the governor is really fighting for.  If we can't afford such simple things that effect hundreds of thousands of Alabamians, how can the State afford lawsuits of this magnitude?  Economically, it would be disastrous.  It's callous and reckless behavior that proves that politician's aren't conscious of Alabama citizens or the financial catastrophe that this state is in."
Rep. Butler said on Facebook, "They keep saying these bills will wind up in court! That's exactly what needs to happen. That is how we get Roe V Wade overturned."
Alabama Speaker of the House Mike Hubbard (R) from Auburn said in a written statement, "As long as liberal Supreme Court justices hold up Roe V. Wade as the law of the land, we will dare defend the right to life in Alabama. And what a difference four years makes. With a Republican Majority, we have reversed course and right to life legislation is not only prioritized it is passed."  Hubbard vowed that the House Republican Caucus, "Will continue our efforts to advance the culture of life in our great State.
Prosecution accepts misdemeanor plea in high-profile environmental administrator's case 
The plea deal came shortly before Jefferson County Circuit Court Judge Stephen C. Wallace was to hear arguments on selective and vindictive prosecution.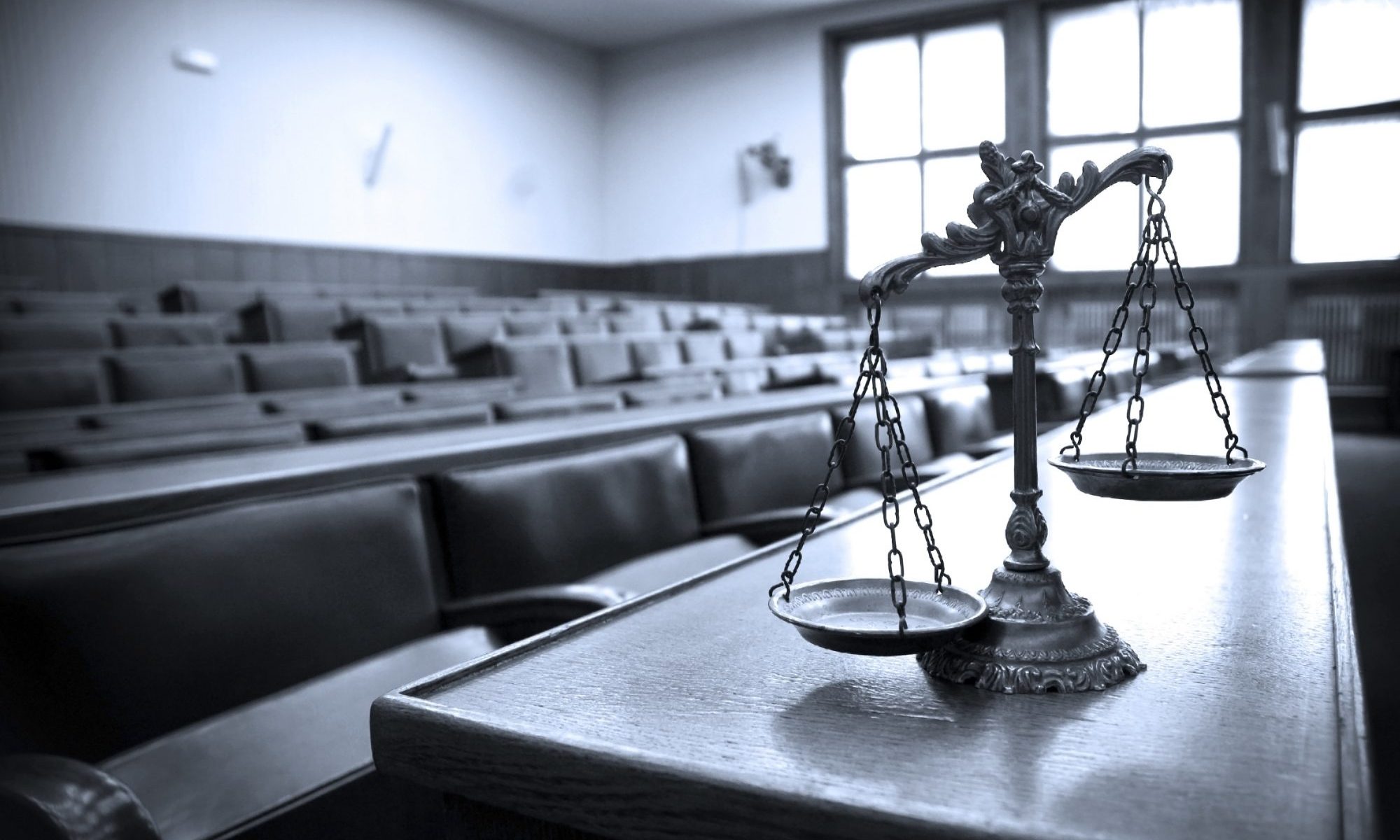 Almost two years ago, Trump administration EPA Region 4 Administrator Onis "Trey" Glenn III was charged with more than a dozen state felony ethics violations. On Monday, he pleaded guilty to three misdemeanor charges after reaching a plea agreement with the prosecution.
The plea deal came shortly before Jefferson County Circuit Court Judge Stephen C. Wallace was to hear arguments on selective and vindictive prosecution.
According to a statement from the Ethics Commission at the time, Glenn, along with former Alabama Environmental Management Commissioner Scott Phillips, was charged after a Jefferson County grand jury returned indictments against the two on Nov. 9, 2018, according to a statement from the Ethics Commission.
Rather than moving forward with the case, prosecutors dropped the felony charges against Glenn. They opted to reach an agreement to accept a plea on three counts of "unintentional" violations of the ethics code. Glenn received a two-year suspended sentence for his actions.
"In the interest of efficiency, we were pleased to take advantage of the opportunity to resolve this matter," Glenn's attorney Matt Hart told APR when reached for comment. "My client pleaded to unintentional, misdemeanor violations of the ethics law, and the matter is concluded."
Questions surround the prosecution's decision to settle the case for a confession to minor offensives in such a high profile case. Still, from the beginning, the case was marred by allegations that the Alabama Ethics Commission's lawyers had mishandled the investigation and indictments.
Indictments against Glenn and Phillips were reported by AL.com even before the pair was arrested or served with the indictments. In AL.com's report, Ethics Commission Executive Director Tom Albritton said that then-Jefferson County District Attorney Mike Anderton had requested the Ethics Commission help indict the two men.
As first reported by APR, shortly after Glenn and Phillips' indictments, Albritton and his team's actions raised serious questions about the process that led to charges against the two men. APR reported that Albritton and Ethics Commission lawyer Cynthia Propst Raulston approached Anderton, and he did not request help with the case from the commission, as was reported in AL.com.
Later, APR confirmed that the Ethics Commission approached Anderton, contradicting Albritton's public statement. In a sworn statement given on Feb. 9, 2019, Anderton said it was Ethics Commission lawyers who approached him, as first reported by APR in November of last year.
According to Anderton, in the fall of 2018, Propst Raulston approached him because "she had a case she wanted to present to the Jefferson County Grand Jury."
He further states, "I told Ms. Raulston that I would facilitate her appearance before the grand jury but that my office did not have the resources to support her case. I also told her that she would have to prosecute the case herself."
These and other aberrations came into sharper focus when Hart — the state's most famous prosecutor of his generation turned defense attorney — began diving into the particulars of the prosecution's case.
Glenn's defense argued from the start that procedural process was circumvented when Albritton and Propst Raulston took the complaint directly to a grand jury rather than the Ethics Commission as prescribed by the Legislature.
An ethics commissioner told APR privately that the commission was never informed about a complaint against the two men, nor was the investigation.
According to internal sources, actions taken by Albritton and Propst Raulston created turmoil at the commission and raised a question about who would prosecute the case on the state's behalf.
During the process, Albritton, Propst Raulston, and other attorneys for the commission asked the attorney general's office to take over the case; however, according to sources within the office, the AG turned them down after a review found "statutory problems" with how the case against Glenn and Phillips was handled.
In a motion to dismiss, the defense said, "In sum, the Ethics Commission Staff trampled Mr. Glenn's rights in obtaining the indictment without giving him his required notice and an opportunity to be heard as required by the Alabama Ethics Act, and then after indictment denied him notice as guaranteed by the Grand Jury Secrecy Act and failed to protect his presumption of innocence as required by the Rules of Professional Conduct."
While not explicitly noted in the motion to dismiss, the relationship between environmental group GASP and the prosecution was a subject that would have been heard in the hearing on selective and vindictive prosecution.
Immediately following Glenn and Phillips' indictment, GASP posted a celebratory tweet, even taking credit for the indictment.
Just so y'all know, Gasp made this possible. We were the ones whose presentation was shared by Glenn and Phillips. We paid for the exhibits in PACER so we could piece this story together. We did the leg work and the organizing. We need your support to keep doing it! https://t.co/5ubmIMciEQ

— GASP (@gaspgroup) November 13, 2018
Former GASP director Stacie Propst is the sister of Ethics Commission lawyer Propst Raulston who presented the case to the Jefferson County grand jury.
While many in the environmental community celebrated Glenn's indictment, the defense argued the prosecution took an illegal short cut to indict him, which denied Glenn due process and amounted to selective and vindictive prosecution.
Monday's plea agreement ended the two-year drama without further exposure as to what happened behind the scene. Phillips's case is still pending.