Bills to Repeal LIFO Receive Favorable Reports From House and Senate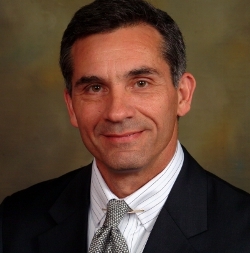 By Brandon Moseley
Alabama Political Reporter
On Wednesday, March 5 the Alabama Senate Taxation and Finance Education Committee heard a public hearing on a bill abolishing the Last In First out (LIFO) concept many school systems in the state use during a Reduction In Force (RIF).
The bill, SB 353, is sponsored by Senator Pro Tem Del Marsh (R) from Anniston.
Montgomery area middle school Principal Ibrahim Lee testified to the Committee in favor of the bill.  Lee said that LIFO hurts young teachers.  Lee said that principals should have the flexibility during a reduction in force (RIF) to keep the best teachers and let go those teachers with less effectiveness even when once has been on the job for five years and the other has been there for 15 years or more.
Senator Rodger Smitherman (D) from Birmingham said that teachers who are strong disciplinarians would suffer under the proposed change because they wouldn't win any popularity contests and Smitherman asserted that popularity could play a role in the state's future teacher evaluation system to go into effect in 2016.
Lee said that when you have positive attitude, hands on activities, and provide current activities you don't have those discipline issues.
Sen. Gerald Dial (R) from Lineville told Lee, "I have been to your school.  We need more leaders like you."
Sen. Hank Sanders (D) said, "I have been a school board attorney and I have seen the pay schedule."  Sanders said that teachers get paid more, "Based on the numbers of years you have been in the system."  "School systems are already tight for money."  Sanders said that school boards are going to get the cheapest person for the money they can.  "I have seen it over and over again."
Sen. Sanders suggested that without LIFO, school boards would release the more experienced teachers with the higher salaries and hire instead the younger teachers with the lower salaries. "When you create a culture that is destabilized you got a lot of turnover that becomes a problem for all the teachers and students in the systems."
Fred Fohrell who introduced himself as an attorney in Huntsville with the firm of Wilmer & Lee that does a lot of work with the Alabama Education Association (AEA) spoke against the bill.  Fohrell said, "There are people of good faith on both sides of this bill."  Fohrell told the committee, "This bill will create a legal quagmire out there.  The problem is you are asking these teachers to accept a piece of legislation that is based on a set of standards that have not even been developed yet.
Fohrell warned that professional teachers who have devoted the lives to children will be let go by this bill and warned that measuring teacher performance based on test scores was misleading.  "You are going to get rid of the teachers who are willing to go to a title one school."
Fohrell said, "We don't even have a test yet.  "Tell the state department, 'Come back with a test.'"  Fohrell also said that this bill, "Creates a problem with who is in charge."  "Every local school board is different they have their own personalities but they are locally elected."  Fohrell said that this bill would take power away from local elected officials.
Fohrell said that under the current system, "You can let somebody go who is incompetent or is not getting the job done now."
Senator Rodger Smitherman said, "When the day comes that we can provide the same service to every student in the state then we can address the subject of testing."  Smitherman said that this was, "a discriminatory bill based on economics."
Sen. Roger Bedford (D) from Russellville said that this bill will lead to school boards, "Really trying to lay off the older teachers that cost more."
Dr. Joe Morton representing the Business and Education Alliance spoke for the bill.  Morton said the state needs to develop a plan to retain the best teachers.  "This plan supports Dr. Bice's plan 2020."  Morton said that it is a major shift in that the seniority of a person can not be a major factor in why they are retained during a Reduction In Force.
Sen. Roger Bedford (D) proposed an amendment to the bill that testing can not be the most significant factor.
Sen. Del Marsh (who sponsored HB 433) said, ""I wish we lived in a perfect world and everybody wanted what was best for the children."  Marsh said that his bill, "Is very simple.  It says that seniority can not be the most significant factor," in a reduction in force.  "We have asked these systems to do better."  Marsh said that we have got to create a system with flexibility.  Often it is failing systems where seniority is the most important factor.  Marsh said this bill does not create anything as the most significant factor and called the current policy discriminatory toward those younger teachers.
Sen. Marsh said, "I will take the amendment.  We want what is best for the students at the end of the day."  "No one thing should be the most significant factor," in decisions on layoffs during a RIF.
Sen. Smitherman said, "There needs to be some additional work on the bill."  Smitherman said that his main concern is that the support personnel and cafeteria personnel could be subject to the same evaluations system as the teachers.  "No way that we can use these standards."  I want to make sure that we don't put support personnel under this bill.
Sen. Marsh said, "That makes sense and I will be glad to sit down with you," to make changes before it comes to the floor of the full Senate.
The Committee gave the bill a favorable report.
Jones says Senate race a choice between "substance and leadership, and nothing"
"One of the great disappointments in this campaign is that Alabama is not really getting choices between substance and substance," Jones said.
Speaking outside the Calhoun County Democratic Party headquarters in Anniston on Friday, Sen. Doug Jones, D-Alabama, told a group of supporters that Alabamians haven't gotten a look at what his Republican opponent might do if he wins the Nov. 3 election. 
"One of the great disappointments in this campaign is that Alabama is not really getting choices between substance and substance," Jones said. "They're getting a choice between substance and leadership, and nothing — nothing. We have not heard anything from Tommy Tuberville about what he really wants to do." 
While Jones has held numerous interviews with the media, and regular web briefings over the summer and in recent weeks, Tuberville's campaign seems to prefer the safety of keeping Tuberville from making possible gaffs or damaging statements in interviews. 
Tuberville hasn't agreed to interviews with traditional media outlets, or to debate Jones, and instead has focused on conservative talk radio spots, speaking to smaller Republican groups and at private parties.
Tuberville's campaign has ignored or denied our numerous attempts to interview Tuberville, including another request on Friday. He also declined to attend a student forum held at Auburn University on Wednesday, which Jones attended. The forum was sponsored by the Auburn College Republicans and College Democrats.
"If you ever hear something Tommy Tuberville says, it is just simply this: 'Build a wall. No amnesty. Drain the swamp.' That ain't him. That's Donald Trump," Jones said. "He cannot think for himself. He doesn't think for himself." 
Jones spoke of his record of working to help veterans through legislation. And he referred to Tuberville's nonprofit for veterans and reporting that indicates, through tax records, that less than a third of the money raised for Tuberville's charity went to help veterans. 
"I don't just create charities and send only pennies on the dollar. I do things for the veterans of this state and this country," Jones said. 
Jones also made a case for Alabamians to remember the contributions past Democrats made in the state. Jones said it was Democratic Sen. John Sparkman who helped build Alabama's Redstone Arsenal. 
"It was a Democrat, Lester Hill, who built the rural hospitals around here that Donald Trump and Mitch McConnell and Tommy Tuberville are trying to destroy," Jones said. "It was Howell Heflin who built up agriculture in this state. Those are the Democrats. It was Franklin Rosevelt that put electricity in this state. We're going to do the same thing for broadband. People forget those things. They forget those things because we've let other people define us with lies."
Jones plans to visit Jefferson County on Saturday, then on to the Black Belt and Mobile on Sunday with another stop in Birmingham on Monday afternoon. 
"The goal is to get everybody out. That's the thing if we want to continue to ensure Alabama moves forward — moves forward and not backwards, to continue to have somebody, if I do say so myself, somebody that's just not going to damn embarrass us," Jones said.
"We've had too much of that in Alabama," Jones said, "and I bet you it won't be a year that Tommy Tuberville would be an embarrassment to this state because he doesn't know the issues. He doesn't know what to do, and he's dang sure not going to know what to do when Donald Trump is not president of the United States." 
Jones encouraged supporters to be skeptical of recent polling. One such recent poll, by Auburn University at Montgomery, puts Tuberville ahead of Jones by 12 percentage points, 54 to 42.1. An internal poll by Tuberville's campaign puts Tuberville ahead by 15 percentage points, while an internal poll from the Jones camp put Jones ahead by one percentage point. 
"Don't listen to these polling folks that come in, and they don't know Alabama, and they don't know what they're doing. We're tracking this race, and I can tell you, everything has been moving in our direction the last two months," Jones said. 
People standing along roadsides holding his signs and showing support, Jones said, is "the energy we've got out there. That's what you can't poll."
Ellen Bass of Anniston, standing outside the Calhoun County Democratic Party headquarters just after Jones spoke, told APR that she has numerous Republican friends who are voting for Jones.
"My hat's off to them because they're coming out," Bass said. "They recognize that he is a better candidate."
Ciara Smith, 21, newly elected to the Anniston City Council, told APR outside the headquarters building that Jones is the better candidate.
"I think that he's educated. I think that he speaks with passion and heart," Smith said. "And he knows what he's talking about, which is important, and which is more than we can say about the other candidate."
Speaking to APR after his speech to supporters, Jones said that he feels very good about the state of his campaign.
"Everything we're seeing is moving in our direction," Jones said. "And the more he stays hidden, the better it is for us."