Senate District 17 Candidates Campaign for Farmer's Votes in St. Clair County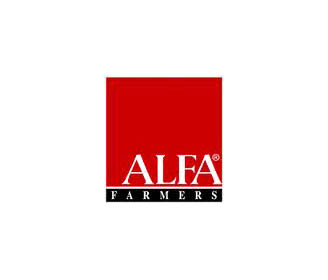 By Brandon Moseley
Alabama Political Reporter
The St. Clair County Farmer's Federation hosted a candidate's forum in preparation for the coming Republican Primary.
Perhaps the most interesting race is the heavily contested Alabama Senate District 17 race where seven candidates are competing for the open seat currently held by incumbent Sen. Scott Beason (R) from Gardendale.
The popular Senator Beason is leaving his conservative senate district to run for Alabama's Sixth Congressional District where Rep. Spencer Bachus (R) from Vestavia is retiring after 11 terms in the U.S. Congress.
The District 17 Republican field includes: Joe Cochran, a member of the Pinson City Council; Jim Roberts, a Gardendale attorney; Jim Murphree, an Oneonta businessman who ran against Beason in the 2010 GOP primary; Shay Shelnutt, a Trussville businessman;  Brett King, an attorney from Locust Fork;  Gayle H. Gear, an attorney from Gardendale;  and Adam Ritch.
Joe Cochran told the St. Clair County Farmer's Federation that he was running in District 17.  Cochrain has served on the Pinson City Council for 10 years and he said that he is ready to take the next step.  If elected he promised that he would be easily accessible.   "I like to meet people."  Cochrain pledged, "I will vote the right way for ALFA."
I would appreciate anyone's consideration.
Gayle Gear said, "I know so many people here.  I am Gayle Gear.  I am not a politician.  Now I must be a politician."  Gear said that everyone needs to be concerned about the direction of our country and the direction of our state.  "I don't intend to stay longer than four years."
Gear said I have been a teacher, a university professor, and went back to school to become an attorney.
Gear said that I was one of the lawyers that talked Jefferson County into not putting prison on the site of what eventually became the Turkey Creek Wildlife refuge.
Gear said that she is married with two children and one grand child.  Both her father and grandfather were farmers.  They raised beef cows, dairy cows, and chickens for their own consumption and fopr sale and hunted for squirrel, rabbit and deer.
"This country was built by farmers."
Brett King said, "I am from Locust fork."  "It is good to be among you.  I am a farmer.  I grew up a farmer."  King said that he also practiced law in Locust Fork where he lives on a 67 acre farm.  King said that he also owns 40 acres of timberland in St. Clair County, where until recently he did not get current use.  "You can't make a living off of timberland without current use.  I will remember that when I go to Montgomery."
King said that he knows how to get 75 square bales in the back of an 87 toyota long bed.  He went to Jeff State, worked hard, attended Auburn, and eventually got his law degree.  "It takes guts to hang a shingle in Locust Fork."
King said that he has looked for an opportunity to serve.
Adam Ritch said I travel a lot on my job and sees much of the state.  "I am running because we are at a tipping point."  The country is faced with an ever expanding bureaucracy in Washington and Montgomery.
Ritch said that he is experienced on the battlefield.  There service is the most important thing.  "I don't have a lot of experience in farming."  "I was a Special Forces intelligence specialist in Afghanistan.  My brothers in arms would not have returned if I made mistakes."
Ritch said that ee and my wife Charlene had a baby, he took a job in the steel mills, and then got married.
Ritch said that Barack Obama is a problem for the whole nation, but "We have some big state government spenders as well."
Ritch said that he is a volunteer fire fighter in Dora.
Jim Roberts said that in the 1970s he served in the Air Force.  He studied engineering in West Point then served in the Army where he was deployed multiple times in different parts of the world.  Then Roberts went to law school and began practicing law in Gardendale.
Roberts became mayor of Gardendale in a troubling time where the city faced a number of law suits.  As Mayor he managed to resolve all the law suits and served for 8 years.  As Mayor he improved the ball parks and had a good relationship with the farmers and the Cattlemen's Association.
Roberts said that the F4 bill (which allows farmers who have trucks they use just a few times a year not to have to get a commercial license plate like heavy trucks that haul commercially 8-10 hours a day) should have come out of committee and passed by now.
He said that as the State Senator for District 17 he would focus on bringing more jobs not only in the city but also in rural areas.
The state needs to work towards the elimination of Obamacare.  If ever small business in America added just one employee the jobless situation would disappear but we are stuck in this morass caused by Obamacare and overregulation.
Roberts vowed that if elected he will get something done in Montgomery.
Shay Shelnutt said that he is new to the political arena.  I am not a farmer but I grew up in Palmerdale Alabama with cows, pigs, and a garden.  Like King, I have 36 acres in St Clair County.
"I have been married for 16 years to Paige Hartwell."  They have a 13 year old and a 9 year old.
Shelnutt studied at the University of Montevallo where he got a degree in business finance.
He worked in the Financial services industry for a couple of years.
Shelnutt spent 10 years working as a teacher and coach in Jefferson and Blount county.
He has spent the last 8 years in real estate.
Shelnutt said that he has conservative Christian values.  He is for low taxes and limited government.
Jim Murphree was not present.  He is an Oneonta businessman and insurance agent who has served a term in the Alabama House of Representatives previously.
The Primary is June 3rd.
The St. Clair County Farmer's Federation meets monthly in Ashville at the ALFA building.
Prosecution accepts misdemeanor plea in high-profile environmental administrator's case 
The plea deal came shortly before Jefferson County Circuit Court Judge Stephen C. Wallace was to hear arguments on selective and vindictive prosecution.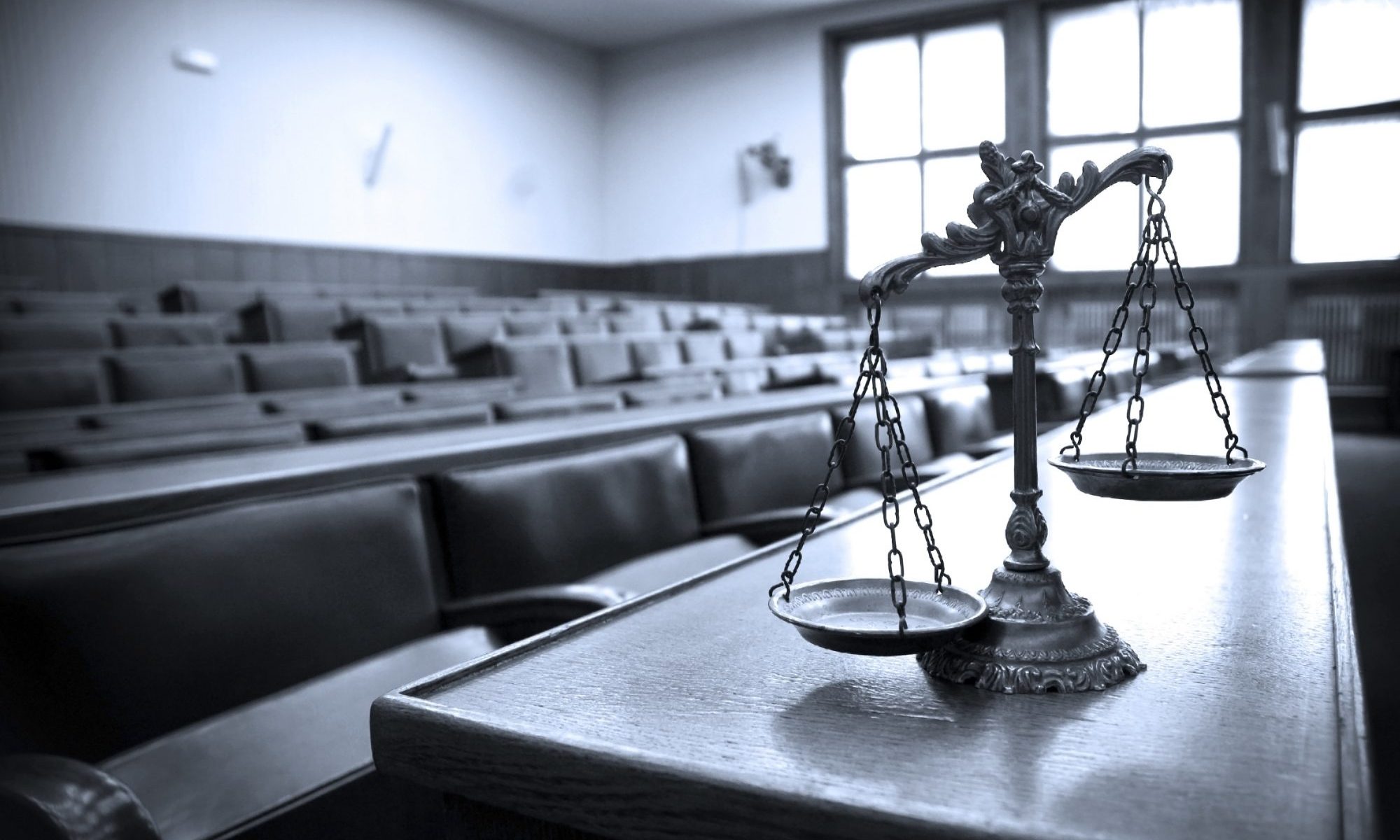 Almost two years ago, Trump administration EPA Region 4 Administrator Onis "Trey" Glenn III was charged with more than a dozen state felony ethics violations. On Monday, he pleaded guilty to three misdemeanor charges after reaching a plea agreement with the prosecution.
The plea deal came shortly before Jefferson County Circuit Court Judge Stephen C. Wallace was to hear arguments on selective and vindictive prosecution.
According to a statement from the Ethics Commission at the time, Glenn, along with former Alabama Environmental Management Commissioner Scott Phillips, was charged after a Jefferson County grand jury returned indictments against the two on Nov. 9, 2018, according to a statement from the Ethics Commission.
Rather than moving forward with the case, prosecutors dropped the felony charges against Glenn. They opted to reach an agreement to accept a plea on three counts of "unintentional" violations of the ethics code. Glenn received a two-year suspended sentence for his actions.
"In the interest of efficiency, we were pleased to take advantage of the opportunity to resolve this matter," Glenn's attorney Matt Hart told APR when reached for comment. "My client pleaded to unintentional, misdemeanor violations of the ethics law, and the matter is concluded."
Questions surround the prosecution's decision to settle the case for a confession to minor offensives in such a high profile case. Still, from the beginning, the case was marred by allegations that the Alabama Ethics Commission's lawyers had mishandled the investigation and indictments.
Indictments against Glenn and Phillips were reported by AL.com even before the pair was arrested or served with the indictments. In AL.com's report, Ethics Commission Executive Director Tom Albritton said that then-Jefferson County District Attorney Mike Anderton had requested the Ethics Commission help indict the two men.
As first reported by APR, shortly after Glenn and Phillips' indictments, Albritton and his team's actions raised serious questions about the process that led to charges against the two men. APR reported that Albritton and Ethics Commission lawyer Cynthia Propst Raulston approached Anderton, and he did not request help with the case from the commission, as was reported in AL.com.
Later, APR confirmed that the Ethics Commission approached Anderton, contradicting Albritton's public statement. In a sworn statement given on Feb. 9, 2019, Anderton said it was Ethics Commission lawyers who approached him, as first reported by APR in November of last year.
According to Anderton, in the fall of 2018, Propst Raulston approached him because "she had a case she wanted to present to the Jefferson County Grand Jury."
He further states, "I told Ms. Raulston that I would facilitate her appearance before the grand jury but that my office did not have the resources to support her case. I also told her that she would have to prosecute the case herself."
These and other aberrations came into sharper focus when Hart — the state's most famous prosecutor of his generation turned defense attorney — began diving into the particulars of the prosecution's case.
Glenn's defense argued from the start that procedural process was circumvented when Albritton and Propst Raulston took the complaint directly to a grand jury rather than the Ethics Commission as prescribed by the Legislature.
An ethics commissioner told APR privately that the commission was never informed about a complaint against the two men, nor was the investigation.
According to internal sources, actions taken by Albritton and Propst Raulston created turmoil at the commission and raised a question about who would prosecute the case on the state's behalf.
During the process, Albritton, Propst Raulston, and other attorneys for the commission asked the attorney general's office to take over the case; however, according to sources within the office, the AG turned them down after a review found "statutory problems" with how the case against Glenn and Phillips was handled.
In a motion to dismiss, the defense said, "In sum, the Ethics Commission Staff trampled Mr. Glenn's rights in obtaining the indictment without giving him his required notice and an opportunity to be heard as required by the Alabama Ethics Act, and then after indictment denied him notice as guaranteed by the Grand Jury Secrecy Act and failed to protect his presumption of innocence as required by the Rules of Professional Conduct."
While not explicitly noted in the motion to dismiss, the relationship between environmental group GASP and the prosecution was a subject that would have been heard in the hearing on selective and vindictive prosecution.
Immediately following Glenn and Phillips' indictment, GASP posted a celebratory tweet, even taking credit for the indictment.
Just so y'all know, Gasp made this possible. We were the ones whose presentation was shared by Glenn and Phillips. We paid for the exhibits in PACER so we could piece this story together. We did the leg work and the organizing. We need your support to keep doing it! https://t.co/5ubmIMciEQ

— GASP (@gaspgroup) November 13, 2018
Former GASP director Stacie Propst is the sister of Ethics Commission lawyer Propst Raulston who presented the case to the Jefferson County grand jury.
While many in the environmental community celebrated Glenn's indictment, the defense argued the prosecution took an illegal short cut to indict him, which denied Glenn due process and amounted to selective and vindictive prosecution.
Monday's plea agreement ended the two-year drama without further exposure as to what happened behind the scene. Phillips's case is still pending.