Senate District 17 Candidates Campaign for Farmer's Votes in St. Clair County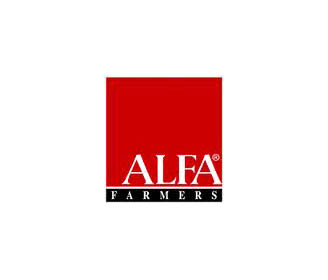 By Brandon Moseley
Alabama Political Reporter
The St. Clair County Farmer's Federation hosted a candidate's forum in preparation for the coming Republican Primary.
Perhaps the most interesting race is the heavily contested Alabama Senate District 17 race where seven candidates are competing for the open seat currently held by incumbent Sen. Scott Beason (R) from Gardendale.
The popular Senator Beason is leaving his conservative senate district to run for Alabama's Sixth Congressional District where Rep. Spencer Bachus (R) from Vestavia is retiring after 11 terms in the U.S. Congress.
The District 17 Republican field includes: Joe Cochran, a member of the Pinson City Council; Jim Roberts, a Gardendale attorney; Jim Murphree, an Oneonta businessman who ran against Beason in the 2010 GOP primary; Shay Shelnutt, a Trussville businessman;  Brett King, an attorney from Locust Fork;  Gayle H. Gear, an attorney from Gardendale;  and Adam Ritch.
Joe Cochran told the St. Clair County Farmer's Federation that he was running in District 17.  Cochrain has served on the Pinson City Council for 10 years and he said that he is ready to take the next step.  If elected he promised that he would be easily accessible.   "I like to meet people."  Cochrain pledged, "I will vote the right way for ALFA."
I would appreciate anyone's consideration.
Gayle Gear said, "I know so many people here.  I am Gayle Gear.  I am not a politician.  Now I must be a politician."  Gear said that everyone needs to be concerned about the direction of our country and the direction of our state.  "I don't intend to stay longer than four years."
Gear said I have been a teacher, a university professor, and went back to school to become an attorney.
Gear said that I was one of the lawyers that talked Jefferson County into not putting prison on the site of what eventually became the Turkey Creek Wildlife refuge.
Gear said that she is married with two children and one grand child.  Both her father and grandfather were farmers.  They raised beef cows, dairy cows, and chickens for their own consumption and fopr sale and hunted for squirrel, rabbit and deer.
"This country was built by farmers."
Brett King said, "I am from Locust fork."  "It is good to be among you.  I am a farmer.  I grew up a farmer."  King said that he also practiced law in Locust Fork where he lives on a 67 acre farm.  King said that he also owns 40 acres of timberland in St. Clair County, where until recently he did not get current use.  "You can't make a living off of timberland without current use.  I will remember that when I go to Montgomery."
King said that he knows how to get 75 square bales in the back of an 87 toyota long bed.  He went to Jeff State, worked hard, attended Auburn, and eventually got his law degree.  "It takes guts to hang a shingle in Locust Fork."
King said that he has looked for an opportunity to serve.
Adam Ritch said I travel a lot on my job and sees much of the state.  "I am running because we are at a tipping point."  The country is faced with an ever expanding bureaucracy in Washington and Montgomery.
Ritch said that he is experienced on the battlefield.  There service is the most important thing.  "I don't have a lot of experience in farming."  "I was a Special Forces intelligence specialist in Afghanistan.  My brothers in arms would not have returned if I made mistakes."
Ritch said that ee and my wife Charlene had a baby, he took a job in the steel mills, and then got married.
Ritch said that Barack Obama is a problem for the whole nation, but "We have some big state government spenders as well."
Ritch said that he is a volunteer fire fighter in Dora.
Jim Roberts said that in the 1970s he served in the Air Force.  He studied engineering in West Point then served in the Army where he was deployed multiple times in different parts of the world.  Then Roberts went to law school and began practicing law in Gardendale.
Roberts became mayor of Gardendale in a troubling time where the city faced a number of law suits.  As Mayor he managed to resolve all the law suits and served for 8 years.  As Mayor he improved the ball parks and had a good relationship with the farmers and the Cattlemen's Association.
Roberts said that the F4 bill (which allows farmers who have trucks they use just a few times a year not to have to get a commercial license plate like heavy trucks that haul commercially 8-10 hours a day) should have come out of committee and passed by now.
He said that as the State Senator for District 17 he would focus on bringing more jobs not only in the city but also in rural areas.
The state needs to work towards the elimination of Obamacare.  If ever small business in America added just one employee the jobless situation would disappear but we are stuck in this morass caused by Obamacare and overregulation.
Roberts vowed that if elected he will get something done in Montgomery.
Shay Shelnutt said that he is new to the political arena.  I am not a farmer but I grew up in Palmerdale Alabama with cows, pigs, and a garden.  Like King, I have 36 acres in St Clair County.
"I have been married for 16 years to Paige Hartwell."  They have a 13 year old and a 9 year old.
Shelnutt studied at the University of Montevallo where he got a degree in business finance.
He worked in the Financial services industry for a couple of years.
Shelnutt spent 10 years working as a teacher and coach in Jefferson and Blount county.
He has spent the last 8 years in real estate.
Shelnutt said that he has conservative Christian values.  He is for low taxes and limited government.
Jim Murphree was not present.  He is an Oneonta businessman and insurance agent who has served a term in the Alabama House of Representatives previously.
The Primary is June 3rd.
The St. Clair County Farmer's Federation meets monthly in Ashville at the ALFA building.
Print this piece
State superintendent Mackey addresses concerns about plans for public schools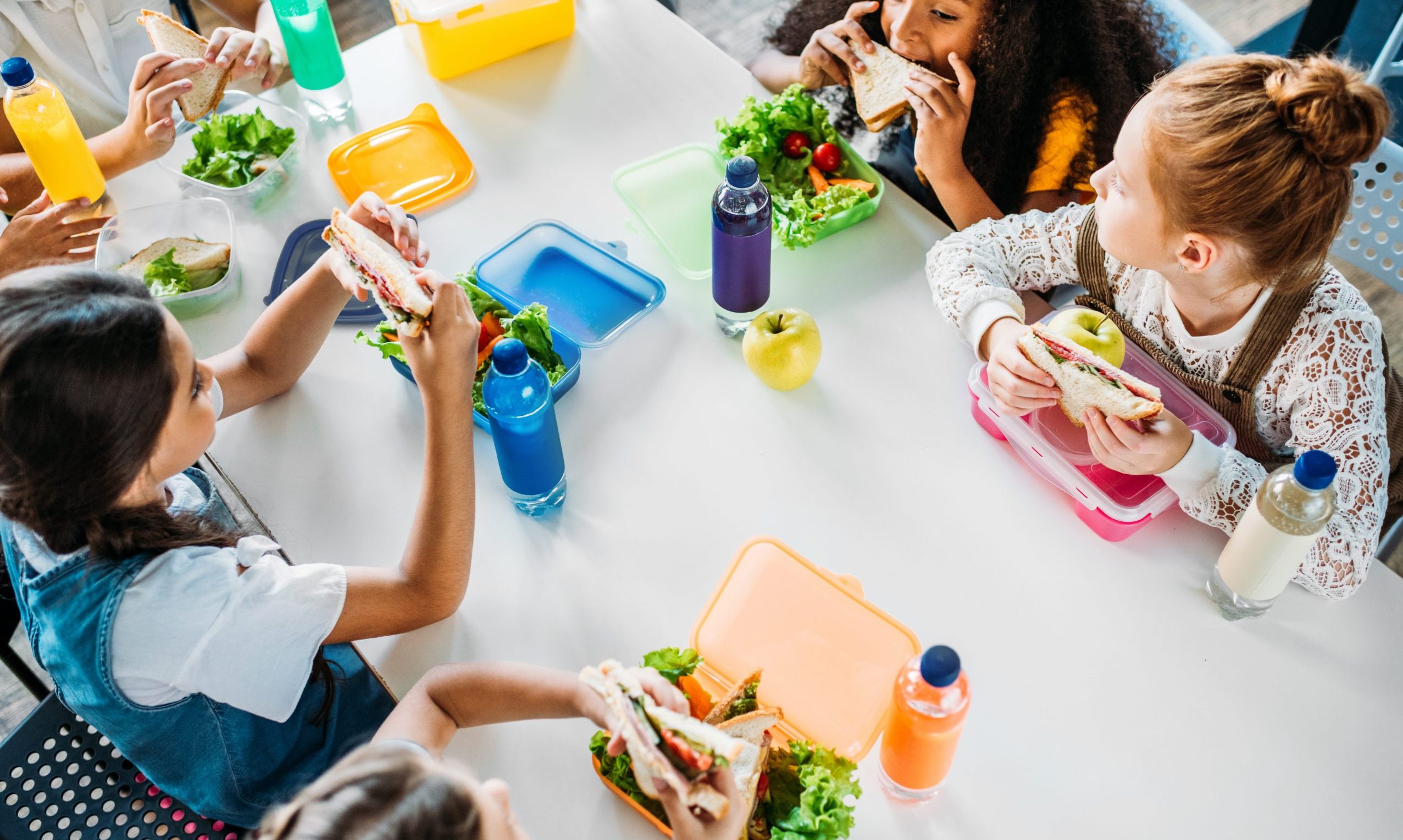 Over the last few days, several public school principals in Alabama — most of them from more rural districts — have spoken with APR about a number of concerns they have about the state's plan for moving forward with the 2019-2020 school year in the midst of the COVID-19 outbreak. 
The principals were not angry or even necessarily critical of the guidance being issued from the Alabama State Department of Education and their local school boards. Instead, they were simply worried about the safety of their staff and faculty, and they were confused, in some cases, about what they can and can't do to protect themselves and their staff and to provide food and coursework to their students. 
With things moving so quickly in such an unprecedented situation, it probably should be expected that communication isn't always the best. So, state Superintendent Eric Mackey spoke with APR about the specific concerns of the principals and offered helpful guidance to teachers, principals and superintendents on what he and state leaders expect from them moving forward. 
Q: One of the first questions the principals had was about employees and teachers who have underlying health issues that make them more vulnerable to coronavirus. They're worried about those staff members coming back to work next week, even in a setting without students. Can anything be done to protect them? 
Mackey: Well, of course. We don't want anyone who has a health condition like that to be put in danger. I know everybody's anxious, really scared — some maybe more so than they need to be and others not as much as they should. We have about 10 people in here in the office today. We're being cautious. Washing hands, wiping down with Clorox wipes. We have some people who need to be more scared about it. One of our vital employees has a heart condition, another is a cancer survivor. We've told them not to come in. That's just how it has to be. They can contribute what they can from home. 
And I suggest that be the case for these schools. If you have an employee with an underlying condition, we need to look at ways for them to contribute — if there's a concern with everyone pulling their own weight — ways that don't put them at risk and protects them. Because that is absolutely the first priority. Maybe they can't come in. But someone needs to be calling parents and making sure they have everything. There are ways to do this.    
Q: Another concern is the close quarters of the food prep areas for employees working to get lunches out for kids to pick up. 
Mackey: Yeah, that is something that we've worked, something we've put a lot of thought into and we are concerned about it. But at the end of the day, these things are a balance. It is very important for us to get the meals out to the kids. We know from the response just how important it is. But in doing so, our people have to follow the standards, and being six feet apart is not always practical. What I want people to do is be safe first. Wear gloves and masks and whatever they can to protect themselves and the area around them. 
One thing I'm more concerned about right now is that our cafeteria crews won't be able to keep up with this pace. It's one thing to have these folks do this work for two or three weeks. But the same men and women can't do it forever. They need breaks just like everyone. And as this stretches on, we're going to have to consider changing people out. You might know already, but a cafeteria worker at one of our schools in north Alabama tested positive for (COVID-19) last week. So far, it doesn't appear as if any other people were infected. But we closed that school down and stopped the meals from there. As this spreads, it was bound to happen, but it's another indication of just how cautious we all need to be and how real these concerns are.
Q: Because the schools provide meals to any student who asks for one, some of the schools are running low on meals due to kids from other districts and homeschool kids coming in and getting lunches. Can anything be done to alleviate that situation? 
Mackey: There should be some help coming on that. We just received our waiver (Wednesday) to start serving meals for pickup at all of our schools, not just the schools in high-poverty areas. So, we're going to start rotating the schools that serve, maybe do five in a district and rotate them around each week. That plan is still being worked on. 
Q: Teachers and principals are also very concerned about the process of handing out packets, and then having those packets returned to them. Have you heard this from other folks around the state, and what do you tell them? 
Mackey: I've gotten quite a few questions about handling packets. Again, a totally understandable concern. We have people doing really innovative things to get packets to students. Some districts are mailing packets if they can afford it — and I understand that is not cheap and I'm not recommending it. Other districts are running a bus route once per week. And we've given advice to them on that: Don't go in the house, keep your safe distance, handle with gloves, use sanitizer as often as possible. And that's the main advice we've given to our superintendents — figure out a way that keeps you and your people safe.  
Q: It seems as if what you're saying on almost everything is that this is a unique situation and you're not going to question people who get the job done the best they can and keep people as safe as possible. Accurate? 
Mackey: Absolutely. One of our biggest issues is always communication, and it's understandable to a degree. I'm telling superintendents and they're passing that information on to their principals and they're implementing things with their teachers and staff. We've all played that old game, and we know that information just gets twisted sometimes when it goes through several channels. But know this: Safety is always first. If you're doing something and you don't feel it's safe, back out of it, tell your principal you don't think it's safe. Hopefully, we can get that resolved at that level, but if need be, take those concerns higher. Don't do things that you feel are unsafe for you. That's not what any of us want. 
Q: Is that same level of flexibility there for the actual school work and how principals and teachers get that handled?
Mackey: It is. I had a principal today ask if it was OK if he told his parents that the kids didn't have to do the work and they'd receive whatever grade they had going into this. But if they did the work, he was giving out bonus points up to 10 full points on the final average. I told him that was absolutely fine. It doesn't punish the kids because of this situation and it provides them with incentives to continue doing the work and continue learning. And that's the key here. 
Q: Has there been any thought to altering the way things are done next year — possibly taking a few weeks at the start of the year for review and to get the students back up to speed — and tinkering with the start and end times? 
Mackey: There have been many, many discussions, and they're still ongoing. I've spoken to a number of legislators who have quite a few ideas. At this point, there are basically three main options we've discussed. One that I've had from legislators is to extend the school year from 180 to 190 days, which would give us 10 extra days, two full weeks at the start to have a review period. And we can absolutely do that, except that costs money. Someone has to pay for that, and a school day in Alabama costs just under $21 million per day. I don't see us having an extra $210 million at the end of this coronavirus. A second option that legislators have asked about is giving assessments at the start of the year, and working off those. We actually purchased some really great assessment tools last year. And finally, the third option is to compress the school year and take the first three to four weeks and teach what would have been teaching the final month of this school year. We're still working through those to see what we think is best.
The main thing I want everyone to understand is that this is an unprecedented event that's taking place. You go into a school year and you expect to deal with things like tornadoes or ice storms that close schools. But not this. We're all trying to work our way through it and do what's right for the students. But we also want our teachers and staff and principals to be safe and protect themselves.
Print this piece