"Carly's Law" Passes Senate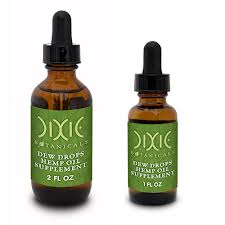 By Brandon Moseley
Alabama Political Reporter
On Tuesday, the Alabama Senate passed in a 34 to 0 legislation allowing medication made from cannabidoil extracted from the Marijuana plant to be prescribed as treatment for children with severe disabilities.
"Carly's Law" was sponsored by Senator Paul Sanford (R) from Huntsville. The bill has been vigorously promoted by Dustin Chandler, a police officer and the father of Carly Chandler who appears to benefit greatly from the CBD oil treatments, which is used to control seizures.  The original version of the bill was substituted for a bill that allowed doctors at UAB to monitor and study the medical benefits and potential side effects of the treatment.  The study is funded with a $ one million appropriation from the education trust fund.
Rep. Farley (R) from McCalla wrote in his column, "I learned that Speaker Hubbard had been making some telephone phone calls behind the scenes. He had called on some friends to help develop a proposal that would put even more weight behind Carly's Law. Speaker Hubbard then began working with contacts at the University of Alabama at Birmingham to gauge their interest in beginning a research program on cannabidiol, CBD oil. They were very interested!"
Farley continued, "Late last Thursday afternoon, as Muriel and I were making our drive back to McCalla, the Speaker of the Alabama House of Representatives sent me a text message:
"Talked to UAB this afternoon. They are in!!! Good to go! Mike. (Now that's a real leader.)  The connection Speaker Hubbard made with UAB is tremendous. It means that the impact of Carly's Law will be even more powerful in Alabama. Where families previously had to seek out the CBD oil in other states to help their children, now, the oil that has the potential to save Children's lives will be available through a program at UAB. The progress of Carly and others like her will be monitored by a board certified pediatric neurologist. (God is good!)."
The U.S. Food and Drug Administration (FDA) has not approved the use of CBD oil for the treatment of Carly Chandler or anybody else.  They are still studying the issue.  There are approved drugs for the treatment of seizures, but their effectiveness has been questioned.
Many people that are afflicted with cancer or HIV use marijuana as an appetite stimulant and the plant is often smoked as a pain reliever for a myriad of ailments,  This legislation does not address any of those issues and is far from a legalization of medical marijuana.
Rep. Farley wrote, "Carly's Law isn't talking about saving a race of people, but it is talking about saving the lives of hundreds, and possibly thousands, of Alabama children. Children, whose parents have tried all the medications currently legally available in our state, but, are still having to helplessly hold their children as they have multiple seizures each day. Some of these children are having so many seizures that their doctors have told their parents that the very next seizure may kill them."
"Carly's Law" still has to pass the Alabama House of Representatives, though with the support of the Speaker it is almost certain to be placed on the calendar and a path toward passage.  The substitute addressed just about every concern that has been raised about the legislation, so the Alabama Political Reporter is not aware of any opposition at this time.
Alabama's Black Belt lacks quality internet access, report finds
Twenty-two of 24 Black Belt counties are below the statewide average of 86 percent of the population who have access to high-speed internet, and two Black Belt Counties — Perry and Chocktaw — have no access at all. 
During an online video briefing Monday on a report about a lack of internet access in Alabama's Black Belt, University of Alabama student Brad Glover warned reporters that he could get kicked off the briefing at any moment. 
That's because he was talking during the video briefing by way of audio only, using his cell phone, as he does not have access to high-speed internet access at his Linden, Alabama, home in the Black Belt's Marengo County. 
The COVID-19 pandemic that sent students home to study online left many in the Black Belt and other rural parts of Alabama in the lurch, without access to the high-speed internet enjoyed by so many other Americans, according to the latest report in the University of Alabama's Education Policy Center's Black Belt 2020 series. 
The latest report, titled "Internet Access Disparities in Alabama & the Black Belt," found that 22 of 24 Black Belt counties, as defined by the Education Policy Center, are below the statewide average of 86 percent of the population who have access to high-speed internet, and two Black Belt Counties — Perry and Chocktaw — have no access at all. 
"It is still a terrible struggle for me to connect to get the things done that are required," said Glover, who interned with the Education Policy Center. 
Stephen Katsinas, director of the Education Policy Center, said that in the 1930s, nine of ten rural homes lacked the electric service that urban American homes, by that point, had for 40 years. 
"The Rural Electrification Act was passed to address this abject market failure," Katsinas said. "Today, as the COVID pandemic has shown, access to high-speed internet is as essential to rural Alabama as the REA was in the 1930s. Alabama must directly address the market failures that exist today to bring high-speech internet to every rural Alabamian, so that our rural workforce can access the lifelong learning skills they need, and our rural businesses can compete globally." 
The COVID-19 pandemic has also spotlighted the need to expand the growing area of telemedicine. 
Dr. Eric Wallace, medical director of Telehealth at UAB, told reporters during the briefing Monday that patients are largely doing telehealth from their homes, and explained that disparities in access to high-speed internet present a problem for them. 
"Since the COVID-19 pandemic began, UAB has done approximately 230,000 telehealth visits, and 60 percent of those were done by video," Wallace said. 
"Forty percent are audio only, and why is audio only? It's because we do not have broadband," Wallace said. "So it's not just broadband. It's broadband. It's tech literacy. Socioeconomics, to have a device in your home. It's all of that."
Wallace said that the coronavirus crisis has made clear that telemedicine is a "100 percent necessity" and that patient satisfaction studies make clear it's not going anywhere. 
The reasons for disparities in access to high-speed internet are myriad, explained Noel Keeney, one of the authors of the report and a graduate research assistant at the Education Policy Center. 
Keeney noted a study by BroadbandNow that estimates there are 154 internet providers in Alabama, but there are 226,000 Alabamians living in counties without a single provider, and 632,000 in counties with just a single provider. 
Even for those with access to internet providers, Keeney said that just approximately 44.4 percent of Alabamians have internet access at a cost of $60 monthly or below. 
"If we really care about our rural areas, we need to make an investment, and it needs to cut off that cost at a very low rate," Wallace said. 
Katsnias said there's a growing consensus on the part of Alabama's political leaders that access to high-speed internet is an important issue, noting that Gov. Kay Ivey in March 2018, signed into law the Alabama Broadband Accessibility Act, which has given internet access to nearly 100,000 Alabama students. 
"In March, Gov. Ivey awarded $9.5 million in broadband expansion grants, with a significant amount going to Black Belt communities," the report reads. "This was followed by $5.1 million in additional grants in May." 
"The State of Alabama also allocated $100 million in federal CARES Act-related dollars for "equipment and service for broadband, wireless hot spots, satellite, fixed wireless, DSL, and cellular-on-wheels to increase access for K-12 students undergoing distance learning," the report continues. 
An additional $100 million in CARES Act funds were made available to facilitate virtual learning across Alabama's K-12 schools, researchers wrote in the report, and another $72 million in federal aid went to the state's colleges and universities. 
Katsinas said however those federal funds are spent, the state still needs a long term plan for how to address the disparities in access to high-speed internet. 
"We need a long term plan and we need to do what we can do immediately," Katsinas said
Read more of the Education Policy Center's reports in the "Black Belt 2020" series here.