Don't Bring a Chart to a Gun Fight: Vote Trading on Goat Hill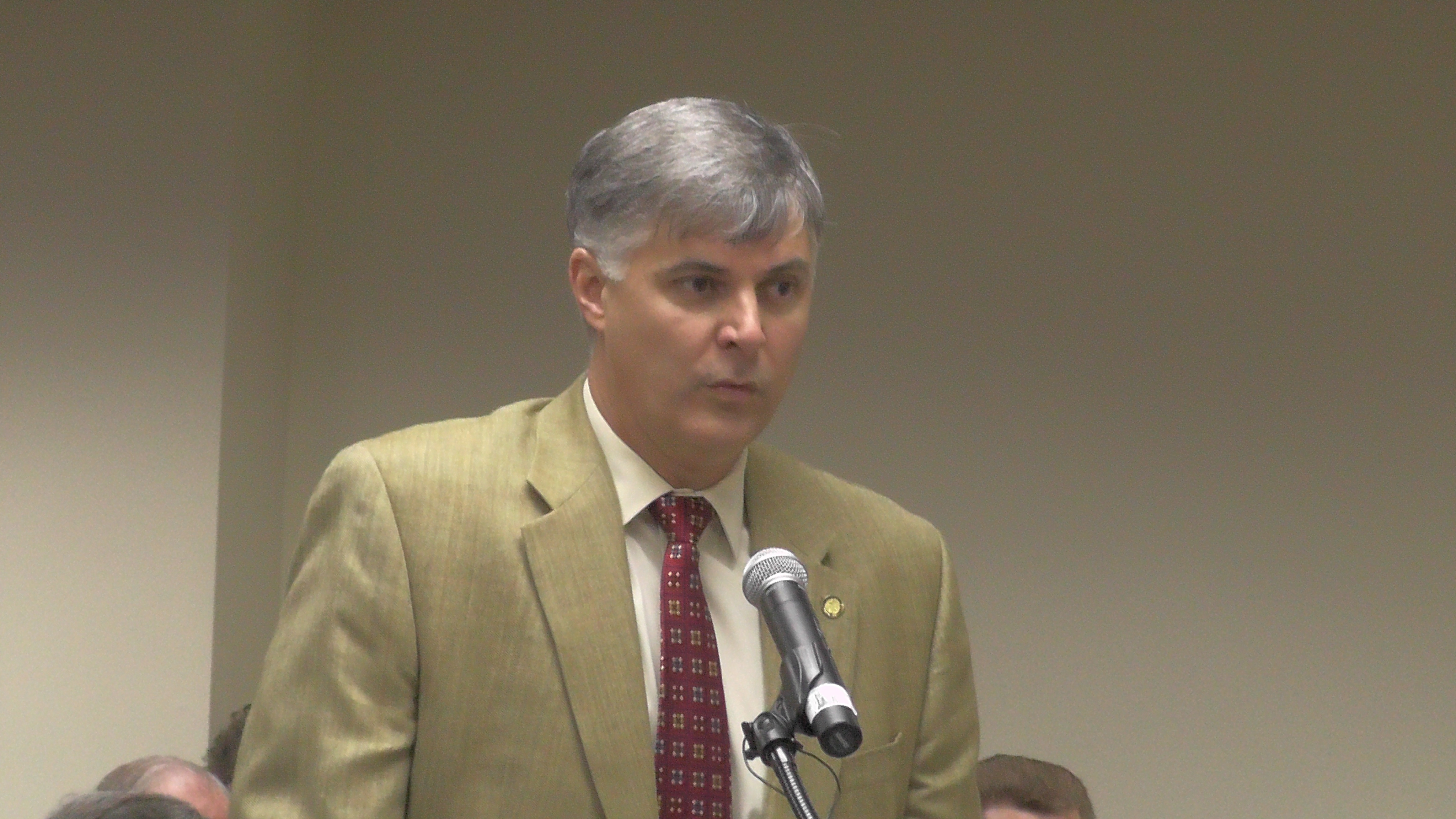 By Lee Hedgepeth
Alabama Political Reporter
News headlines flowing from Montgomery late this legislative session have focused on many controversial topics – something that some politicos had said was unlikely in an election year, but that is happening nonetheless.
Chief among these has been a bill proposed by GOP lawmakers that would increase representation on the Birmingham Water Works Board to include members from outside Jefferson County, an undertaking spearheaded by Senator Jabo Waggoner in the Senate and Representative Paul Demarco in the House.
Another hot topic up for debate has been Senator Scott Beason's gun bill, which would allow Alabamians to carry loaded pistols in their vehicles without a concealed carry permit.
While these two issues were before completely unrelated, events late last week – and likely to continue this week – have proven the topics to be inextricably linked.
Support for Senator Beason's gun legislation, SB354, seemed half-hearted when it was discussed in a public hearing that APR covered earlier this session, with many lawmakers seemingly worried about the funding currently raked in locally from concealed carry permit fees.
Coverage of the hearing, and video interviews of Beason and a representative of the Sheriffs' Association can be viewed here.
Half-hearted seemed like an absolute understatement last week in the Senate, though, when Senator Beason, R-Gardendale, not only had to wheel and deal to get his bill on the calendar, he did not – and still has not – gotten the legislation through the upper body, much less through the lower chamber.
Once the Birmingham Water Works bill came to the Senate floor for debate, the show began. Senator Rodger Smitherman, former Senate Pro Tem, brought out an easel with an oversized-poster map of the Birmingham Water Works and its service infrastructure and customer base.
He had already brought the map out earlier in the session, when he successfully prevented a final vote on the bill through filibuster, providing an opportunity for this observation by Senator Gerald Dial:
"When I came in here earlier and saw all the charts, I thought… haven't we already reapportioned? Then I figured out it's just the water board they're trying to reapportion."
Reporting on that failed attempt to push the bill though the Senate can be read here.
Just like that attempt, last week's water works round two looked to be headed the same way when GOP leadership failed to pass a cloture petition that would have cut off debate and forced an up or down vote. The vote failed by one – and Senator Scott Beason had not participated in the vote.
"I won the vote," Senator Smitherman said once the ayes and nays were cast, "I guess I'll just keep talking."
Smitherman has pledged to "slow down" every bill until session ends over the water works bill.
The Democrat didn't know just yet, but another vote to cut him off was on the way. The GOP leadership had something Beason wanted, and they were about to give it to him.
After another cloture petition was filed, and a vote on cutting off debate was called for. Senator Beason voted to cut off debate with GOP leadership, casting the deciding twenty first vote. The Birmingham Water Works bill then passed the Senate, and has now been assigned to a House committee for further action.
The next day, it came time for Senate Republican leadership to decide the agenda of the day – and for Senator Beason to reap his reward.
Senator Waggoner, also the sponsor of the water works bill, as chair of the Senate Rules Committee put forward the day's special order calendar, which included – first on the list – a certain gun bill from a certain Gardendale Republican.
After debate was heard, and after an unsuccessful effort by Republican Gerald Dial to substitute the calendar for one without Beason's bill was over, the gun bill hit the floor.
That is where it ended, though, so far. After several hours of debate at the end of last week, the Senate has not yet passed Senator Beason's legislation. Effectively held up by Republicans, the bill may see a final vote as early as this week.
From what APR has gathered, the Senators holding the bill up seem to be doing so for different reasons.
Senator Gerald Dial has said that both the gun debate and the water works debate are "for ego," declaring the time spent on debating them "the two ego days."
Senator Phil Williams has expressed concerns over concealed carry permit fee revenues, even putting forward an amendment on the topic, though it is unsure as of right now how its ambiguous language would be implemented.
The remaining Senators preventing cloture, including Bryan Taylor, may be doing so in an attempt to get his bill enhancing gambling penalties heard in committee.
Senator Taylor said on Twitter, "Indian casino lobbyists just actively blocked the quorum needed for cmte to consider my bill to increase penalties on ILLEGAL casinos."
When asked who did not show up for the meeting, Senator Taylor confirmed that the two Democrats and one Independent on the committee were not present, but would not identify the GOP Senators.
Senator Smitherman, who also led the filibuster of Beason's bill, has said that he is not opposed to the legislation, but is doing this because of the water works bill.
He has gone as far in expressing his reverence for the Second Amendment by saying , "If there were an intruder into the Senate chamber, Senator Smitherman said on the floor, "I'll bust a cap…all 35 of y'all just get behind me."
Alabamians can learn much from all of this. Issues on Goat Hill are not always evaluated on their merit, but on political expediency. Votes on a particular issue aren't necessarily about the topic purportedly at hand. Senator Smitherman is willing to protect the Senate if necessary. Best of all though: don't bring a chart to a gun fight?
Birmingham approves $1.3 million contract for real-time crime center technology
Woodfin repeated that facial recognition capabilities will not be used in accordance with the contract.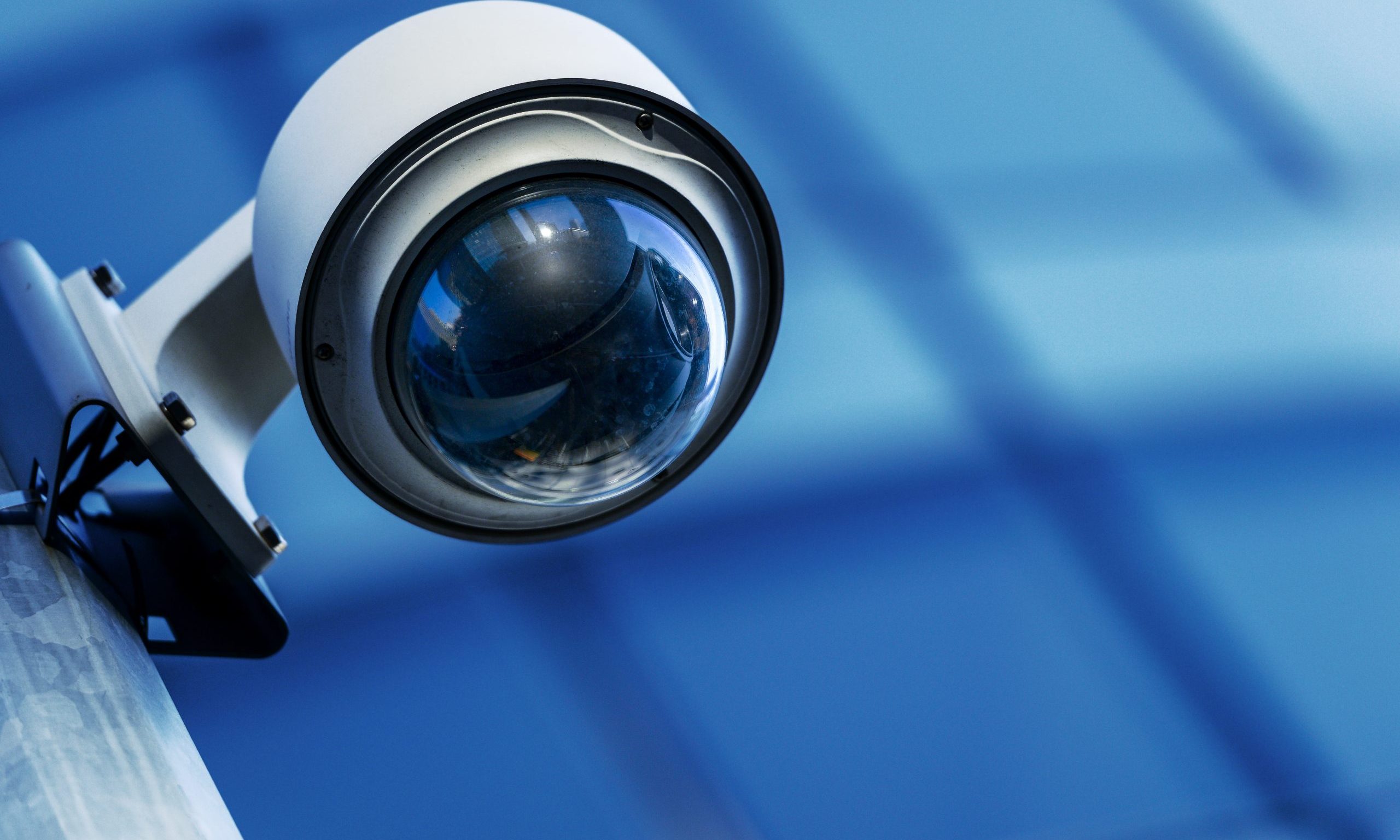 The Birmingham City Council approved a five-year, $1.3 million contract with Motorola this week to provide new technology for the police department's real-time crime center amid unease and public concern over the potential use of facial recognition software within the new systems.
Mayor Randall Woodfin insisted in his remarks made before the council that the new technology is meant to integrate existing hardware and technology inside the real-time crime center. "You're not buying any additional new equipment," he said, "You're buying something to integrate all those systems."
The software suite includes Motorola Solutions's CommandCentral Aware, a system that aggregates video, image and other data information into one interface, and BriefCam, a "video synopsis" system that will further integrate and analyze information from Birmingham's ShotSpotter systems, public cameras and police body cameras.
Briefcam offers facial recognition capabilities, which was the main concern of community members speaking before the council, and the risk that use of the technology could disproportionately affect Black people. Facial recognition technology has a record of racial bias and misidentifies Black people at rates five to 10 times higher than white people.
"Despite assurances that there will not be facial recognition implemented at this phase that does not prevent it from being implemented in the future," said Joseph Baker, Founder of I Believe in Birmingham and one of the Birmingham residents voicing concern on the proposal. "I believe that this software, if fully implemented, can easily lead to violations of unreasonable searches."
Another resident who spoke against the resolution was Byron Lagrone, director of engineering at medical software solutions company Abel Healthcare Enterprises. Lagrone pointed to IBM and Amazon as examples of companies that have halted or abandoned facial recognition and object tracking software altogether over racial bias concerns.
"The prevailing attitude, among technical people is this technology is not effective, and it causes high amounts of harm for next to no gain," Lagrone said.
Woodfin repeated that facial recognition capabilities will not be used in accordance with the contract.
"It's explicit in this contract that facial recognition will not be used," Woodfin said, "[If] facial recognition wants to be used in the future of this city. It would have to be approved by this body. … The mayor's office or the police department doesn't have unilateral power to use facial recognition. That is not part of what our contractual relationship is with Motorola."
Woodfin also clarified that the total $1.3 million price of the contract will not be paid as a lump sum but spread out over the five-year commitment.
The city council voted 8 to 1 to approve the contract, with District 8 Councilman Steven Hoyt speaking in favor of the use of facial recognition capabilities.
"You can't say, 'I'm going to build a house but I'm not going to use the restroom,'" Hoyt said. "If it's in the house, you're going to use the restroom. … If it has the capability of facial recognition, guess what's going to happen? You're going to use it. I'm going to vote for it because I know we've got to have every tool we can garner to fight crime, because it's out of hand."
Hoyt also suggested a review of the information collected by the new system apparatus.
"I do think, for the public's sake, we need to have some way we review that and see how it's being used," Hoyt said. "We need that to go along with this."
District 3 Councilwoman Valerie A. Abbott — who said she was the victim of a burglary the day before the vote — echoed the mayor's insistence that the facial recognition capabilities would not be deployed unless authorized by the city council, reading a letter from Motorola stating "in order to enable facial recognition, Motorola will require an addendum or change order to the contract," which would have to come before a public meeting of the city council.
"I too would not want facial recognition," Abbot said, "I'm voting in favor of this because the majority of my constituents are telling me they want more and better policing, capture of criminals, prevention of crime."
District 5 Councilman Darrell O'Quinn was the lone no vote among the near-unanimous city council, stating that he had "some reservations about how we're doing this and will vote my conscience." 
Later, O'Quinn was quoted in BirminghamWatch, saying his vote reflected his concerns about "taking on a new debt obligation in the midst of a projected $63 million shortfall in revenue."