Common Core Likely to Survive Session
By Brandon Moseley
Alabama Political Reporter
Tea Party groups and conservative grass roots activists have fought for years against the controversial Alabama College and Career Ready Standards which are part of the unpopular Common Core Curriculum being promoted by President Obama's (D) administration.
The Indiana state legislature has just voted to overturn and replace their State's version of the unpopular new curriculum.  However in Alabama where Republicans hold super-majorities in both Houses of the legislature and control the state school board, the efforts of conservative groups including: Freedomworks, Eagle Forum, the Rainy Day Patriots, the Wetumpka Tea Party, the Alabama Republican Executive Committee, the Alabama Federation of Republican Women etc. have been largely ignored by Republican legislators to this point.
Alabama State Senator Scott Beason (R) from Gardendale for the second year in a row has sponsored legislation that would have overturned the untested new Alabama College and Career Ready Standards.  Last year that bill got to a public hearing and never made it to the floor of the Senate.  This year, Sen. Beason negotiated a compromise with his fellow Senators that would have left the decision on implementing the unpopular new standards to Alabama's local school boards.  The compromise bill is SB 443.
Senator Beason said that the standards we had before the Alabama College and Career Ready Standards were adopted were very good standards.  Texas and Virginia have both opted out of the Common Core.  "The same kind of promises were made in No Child Left Behind" and everybody wanted out of that just a few years into the program.  "Lets let duly elected local school boards make this decision."
On Tuesday an often over the top public hearing was held where conservative parents and grandparents debated the State's education establishment who support the standards.
Eagle Forum President Eunie Smith said in a prepared statement,
"Common Core standards are not research based. The only professional mathematician on the Common Core validation committee, Dr. James Milgram, says they lower the bar, fail to prepare high school students for STEM, and will put students two years behind other countries. The only English professor on the committee, Dr. Sandra Stotsky, explains that common core is unlikely to prepare students for college and will stunt students' critical thinking skills by replacing much classic literature with informational reading such as EPA regulations, etc. This is a surrender to the idea that most students should be trained for static jobs in the global economy as cc declares, not nurtured as creative human beings with hearts and minds and souls…Go back to the standards you had before."
Katey Campbell Smith spoke in opposition of SB 443. "I am member of Macon County Board of Education. I come before you to oppose SB 443 and any effort to legislate Alabama's education standards. I support Alabama College and Career Ready Standards. Education in Alabama is not a collection of one room schools.  The state school board sets the standards.  The local school boards implement those standards." "What the bill offers is simply an illusion and would require us to put to in place out dated standards."  Smith said, "It makes no sense and would dismantle state testing and accountability.  Alabama School Boards support Alabama College and Career Ready Standards. I am proud of the Alabama standards.  I stand here to protect our standards."
On Wednesday, the Senate Education Policy Committee voted to give SB 443 passage with a favorable report.
Senate President Pro Tem Del Marsh (R) from Anniston who has almost singlehandedly kept the state Senate from having an up or down vote on legislation replacing the unpopular standards then announced that SB 443 won't come to the floor either because some of his Republican Senators oppose the legislation thus won't vote with Republicans for cloture of the debate.
Conservative activists are targeting Republican State Senators to change their minds, but there has been a backlash against the Tea Parties by business interests across the country led by the U.S. Chamber of Commerce, the Business Roundtable, and here in Alabama by the powerful Business Council of Alabama (BCA).
BCA President Billy Canary told Senators, "BCA urges you to vote no on SB 443.  The voices of business in Alabama support the College and Career Ready Standards and feels that they are the cornerstone of the state's Plan 2020.  Our children need to be the best educated work force. Elimination of these standards would be a disservice to our children."
Stacy Tolbush from Leeds complained that since Leeds City Schools adopted the new standards her children have suffered.  "I have been told that I do not have the option of opting out of Common Core.  I was told by teachers that they are just following orders.  I was told not to teach my children myself.  I was told 'Don't box her (Tolbush's daughter) in to my way of thinking. I asked to see a text book….No reply.  I have to spend 2 to 3 hours a night teaching my children myself. My Superintendent (John Moore) mocked me when I took my concerns to him. I have to teach my children the old math.  I make less than $30,000 a year.  I can't afford private school."
This debate is likely to carry on to Republican Primaries where some tea party activists have targeted Common Core Supporters like Sen. Marsh and outspoken Alabama College and Career Ready Standards supporter on the state school board, Mary Scott Hunter (R).  Business groups have similarly vowed to fight Tea Party candidates who oppose Comon Core.
To this point the state has only adopted Common Core for math and reading.  The results of this election will like determine whether the state expands the controversial new standards to include Science and Social Studies as well.
Alabama's COVID-19 cases continue to rise
Alabama's ongoing increase in new cases and COVID-19 hospitalizations is especially worrisome for public health experts as flu season arrives and several holidays are just around the corner.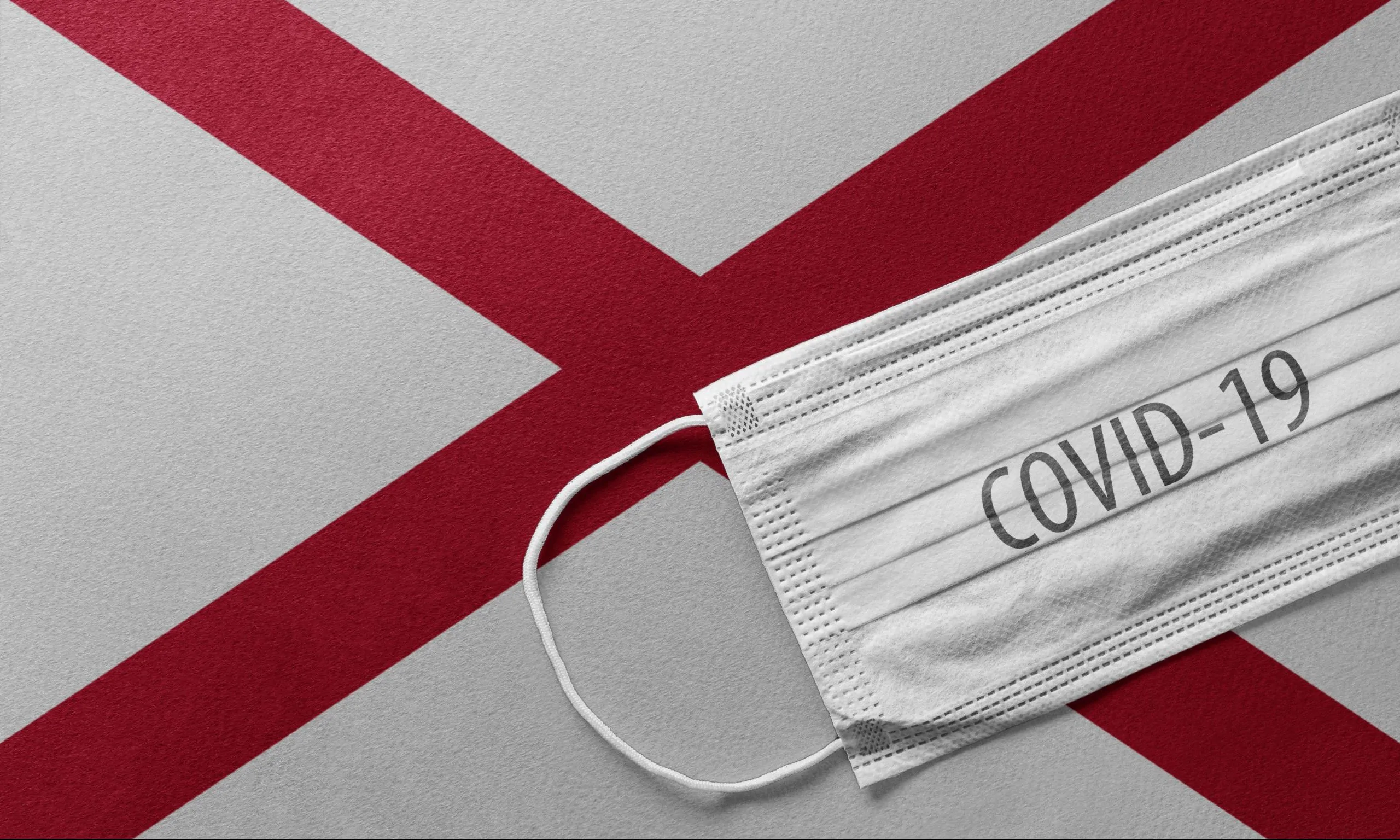 The number of new confirmed COVID-19 cases in Alabama continues to rise, with 1,789 new cases reported Saturday, despite fewer tests being conducted, and cases are up 55 percent from two weeks ago, based on a 14-day average of daily case increases.
Alabama's ongoing increase in new cases and COVID-19 hospitalizations is especially worrisome for public health experts as flu season arrives and several holidays are just around the corner.
Coronavirus cases in the U.S. surpassed 9 million on Thursday, and numerous states were seeing surges in cases and hospitalizations. Nearly 1,000 Americans died from COVID-19 on Wednesday, and the country has reported several days of record-high new cases.
"There's going to be a whole lot of pain in this country with regard to additional cases, hospitalizations and deaths," said Dr. Anthony Fauci, White House coronavirus task force adviser and director of the National Institute of Allergy and Infectious Diseases, in a CNBC interview Wednesday. "We are on a very difficult trajectory. We are going in the wrong direction."
There were 960 hospitalized COVID-19 patients in Alabama on Friday, and the seven-day average of daily hospitalizations hit 976 on Friday, the highest it's been since Sept. 2 and 29 percent higher than a month ago.
More than 1,000 hospitalizations were reported in Alabama on Tuesday for the first time since August. Huntsville Hospital was caring for 163 coronavirus patients Friday, the largest number since Aug. 19. UAB on Friday had 58 COVID-19 patients and has been hovering between 60 and 70 patients for the last several weeks.
While the number of new cases is rising, the number of tests being performed has been declining. Over the last two weeks, Alabama reported, on average, 6,961 cases per day, 9 percent fewer cases than a month ago.
The rising cases and declining tests are also reflected in the percentage of tests that are positive, which on Saturday was well above public health experts' target of 5 percent or below. 
The state's positivity rate on Saturday was 21 percent, according to APR's tracking of new cases and reported tests over the past two weeks. Many other COVID-19 tracking projects calculate the state's percent positivity by dividing the 7- and 14-day averages of daily case increases by the 7- and 14-day averages of daily test increases.
The Alabama Department of Public Health calculates the positivity rate differently, instead dividing the number of daily cases by the number of individuals who have been tested, rather than the total number of tests done, as some people may have more than one test performed.
There are no federal standards on how states are to report COVID-19 testing data, and a myriad of state health departments calculate positivity rates differently. 
Even so, ADPH's own calculations show Alabama's percent positivity is nearly double where public health experts say it needs to be, or else cases are going undetected. According to ADPH's calculations, the percent positivity on Oct. 24 was 9.6 percent, up 33 percent from the 7.2 percent positivity on Sept. 26. 
As of Saturday, there have been 2,967 confirmed and probable COVID-19 deaths reported in Alabama, with 427 reported this month, 19 percent more deaths than were reported in September.
On Saturday, ADPH reported 35 confirmed and probable deaths.