Sixth District Congressional Candidates Forum on Friday
By Brandon Moseley
Alabama Political Reporter
Seven candidates are running for Congress in Alabama's Sixth Congressional District.
On Friday, February, March 21 at 6:30 pm meet and hear all the Republican Congressional Candidates for the 6th District at a free forum at Oak Mountain Church.  The event is being sponsored by Eagle Forum and the Shelby County Republican Women.  Oak Mountain Church is at: 5080 Cahaba Valley Trace, Birmingham, Alabama 35242.
Republican candidates include: Alabama Policy Institute Founder and longtime President Gary Palmer, state Senator Scott Beason from Gardendale, longtime Harbert executive Will Brooke, mattress manufacturer Tom Vigneulle, State Representative Paul DeMarco from Homewood, Indian Springs orthopedist Chad Mathis and Robert Shattuck.
Gary Palmer said at a rally in Homewood, "Every candidate in this race is going to tell you they are for reducing government."  Palmer said that they will all tell you that they are conservative Christians, "If you are going to run in Alabama you are going to run as a conservative Christian." Palmer said that the question to ask is: "Whether or not they can be effective?"
Dr. Chad Mathis said recently at the opening of his campaign headquarters event: "The question I get asked most often is why an orthopedic surgeon would run for Congress."  Mathis said he is running because I am living the American dream. I grew up without much. I worked in the same factory as my Dad to pay for college.  My wife and I worked to pay for my medical school.  Dr. Mathis moved to Alabama because my family is from Alabama and my uncle lives in Cullman. "The American Dream is under attack.  Some people don't even believe in the American dream anymore."  The American dream is being threatened by Obamacare and the national debt."
Senator Scott Beason said at the February Rainy Day Patriots Candidates Forum that all the candidates will have the same positions on most issues, "The difference is that I really intends to do what I says I will do.  I have been the tip of the spear many times."  "I have been there fighting for the things that you and I believe in.  I am the person you can count on."  "Everybody has good intentions but it seems like Washington pulls your spine out at the airport."  Beason said that Congress is all about numbers.  If you can get enough conservatives into office they will control the caucus and the leadership.  Beason has served in both the Alabama Senate and the Alabama House of Representatives.
Representative Paul DeMarco said in a recent written statemetn, "I am the lowest paid member of the Alabama House because I refused to take a pay raise.  I built a reputation as a fiscal conservative, opposing tax increases and over-spending, even when it meant going against some members of my own party. I will not compromise those principles in Washington."  Rep. DeMarco has been a member of the Alabama House of Representatives since 2005.
Tom Vigneulle said at his campaign kick off event that he supports limited government, "The Government must stay out of our hopes, our dreams, and our desires."  Vigneulle warned "The biggest threat to our freedom is the progressives. They want control.  They focus on the impossible.  They choose to be alienated from America so they can be citizens of the world.  They focus on the future because it is imaginary."  "You and I know that they are merchants of misery."
Will Brooke said on his website, "As a businessman, I know job one in Washington is to cut Federal spending and get our financial house in order. A good first step is replacing the planned economy disaster called Obamacare with a market based solution to our healthcare need."
Robert Shattuck said in a written statement, "My response to this is that there are legitimate partisan differences that must be thrashed out, but there is something more. To wit, there is an "iron triangle" in Washington D.C. of lawmakers (both Republicans and Democratics), lobbyists, and special interest organizations, that profits enormously from tens of millions and hundreds of millions of dollars sloshing around in Washington in a cesspool of, call it what you want, "influence peddling," "government for sale," or just plain corruption."
The winner of the June 3rd Republican Primary will face Democrat Avery Vise in the November general election.
The Sixth Congressional District is currently represented by Spencer Bachus (R) from Vestavia.  Congressman Bachus is not running for re-election.  The Alabama Republican Party honored Representative Bachus for his 22 years of service to the party and the state in the U.S. House of Representatives at their annual Winter Dinner last month. Spencer Bachus defeated Democrat Ben Erdreich in 1992 after Jefferson County was divided into two different Congressional Districts: the 7th being majority Black and the Sixth being majority White.
Print this piece
Black people over-represented among COVID-19 patients, deaths, UAB doctor says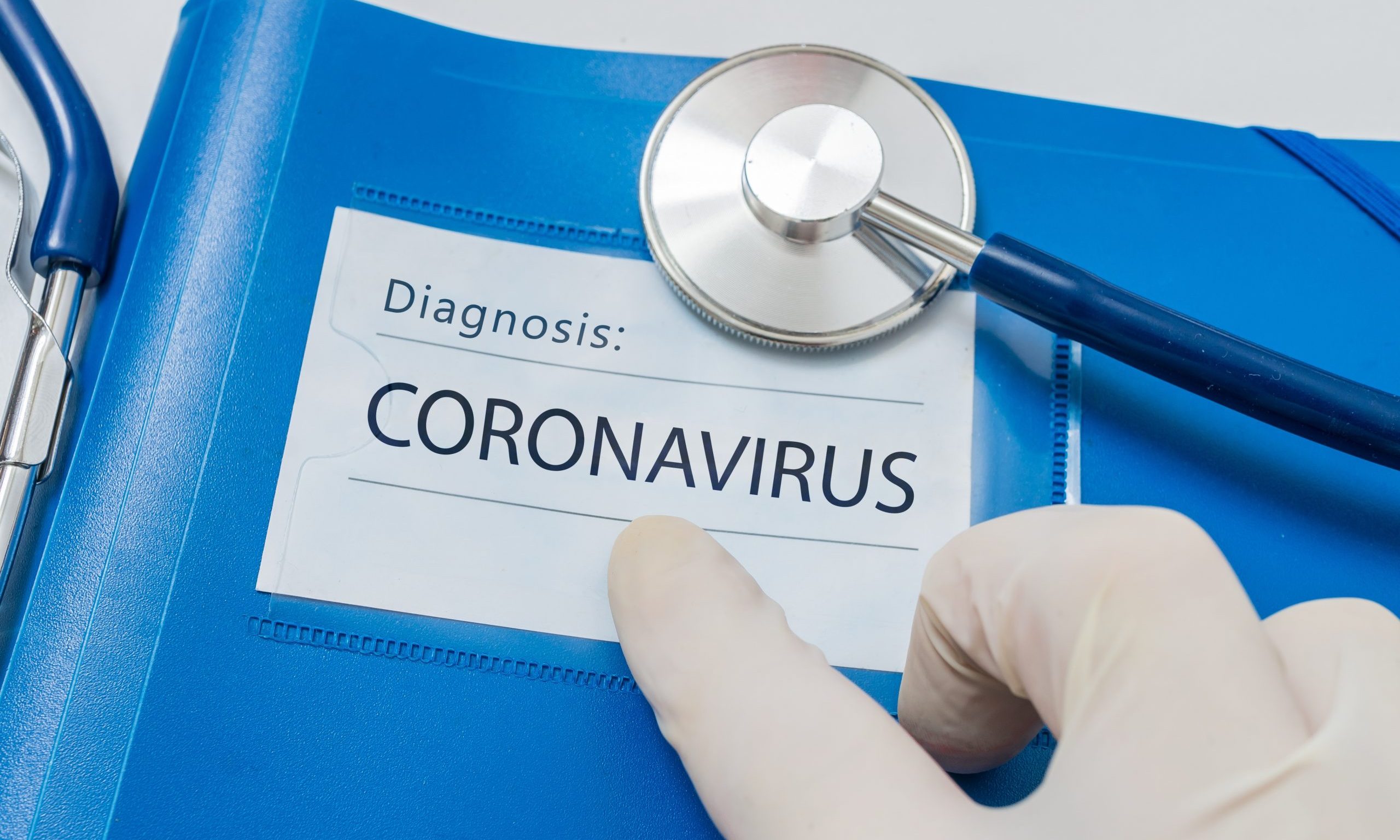 Contrary to rumors, black people aren't immune to the COVID-19 virus, and in some places in the U.S., black people are not only getting the deadly virus in larger numbers but are more likely to die from it, said a physician at University of Alabama at Birmingham.
Dr. Selwyn Vickers, Dean of UAB School of Medicine, was speaking during a Facebook live video on Saturday, the first in what's to be a series of discussions with faith leaders and physicians on the COVID-19 crisis, organized by UAB and the Housing Authority of the Birmingham District.
Vickers said in Milwaukee and Michigan, two places that, unlike most others in the U.S. currently, are keeping track of the racial makeup of COVID-19 patients, black people are overrepresented among the virus's patients.
"In Milwaukee, which is 26 percent African American, 50 percent of the COVID-19 cases happen to be African American," Vickers said.
What's even more troubling, Vickers said, is that even though whites and other races make up 50 percent of Milwaukee's the COVID-19 cases, black people make up 80 percent of the city's deaths from the virus.
"You can hypothesize that they may have some of these chronic illnesses. You could also worry that they just don't get access. They don't get to the hospital as early, and so it's probably multiple reasons," Vickers said.
In Michigan, where just 14 percent of the population is black, nearly 35 percent of the COVID-19 cases are among people, Vickers said.
Even more concerning, he said, is that even though only 14 percent of the population is black, 40 percent of the deaths are among black people.
While the Centers for Disease Control and Prevention does typically track detailed data during a viral outbreak, including the racial makeup of patients, the CDC is not currently releasing such data for COVID-19.
Five members of Congress wrote a letter to the U.S Department of Health and Human Services on March 27 urging the CDC to collect and report data on race among COVID-19 cases.
"The C.D.C. is currently failing to collect and publicly report on the racial and ethnic demographic information of patients tested for and affected by Covid-19. Our concerns echo those from some physicians: that decisions to test individuals for the novel coronavirus may be 'more vulnerable to the implicit biases that every patient and medical professional carry around with them,' potentially causing 'black communities and other underserved groups … [to] disproportionately mis[s] out on getting tested for Covid-19," the letter reads.
Vickers also dispelled a rumor that kids can't get COVID-19.
"Kids can get it, and young people have died from it," Landers said, adding that a young person was treated at UAB for COVID-19. "Kids probably more often are carriers. They don't often get very sick, but they carry the virus, and they can spread it."
What makes COVID-19 so difficult to treat, compared to the regular seasonal flu, VIckers said, is that "there is no therapy we have right now." There are clinical trials in the works, and some drugs are being used, but it's not yet clear how well they're working.
And unlike the regular seasonal flu, COVID-19 is much, much deadlier because it attacks the lower respiratory system, Vickers said. Patients with the novel coronavirus are more likely to be placed on ventilators.
"We have about 60 patients in the hospital who have the diagnosis of coronavirus. If we had in this season 100 patients with the flu in the hospital maybe five or 10 might be on a breathing machine," Vickers said.
With the 60 patients UAB may have at any given time, nearly half of them are on a breathing machine, he said.
"So consequently now, there are a number of deaths, well over 60,000 deaths, in the world. There are 8,000 deaths in America and those numbers will continually climb," Vickers said.
The best way to prevent yourself from getting COVID-19 and form helping spread it to others, is to keep at least six feet of distance from others, Vickers said, and suggested limiting interaction with others to groups of less than five.
"Keeping a distance, covering your mouth and nose with the mask, and trying to make sure every time you touch something clean your hands, Vickers said.
Print this piece