House Passes "Carly's Law," SB11, and a Bestiality Ban in Midnight Session

By Lee Hedgepeth
Alabama Political Reporter
Yesterday afternoon, the Alabama House of Representatives convened at 3:30 to start the business of the 26th legislative day – and night – of this year's regular session. With Democrats outraged at events occurring Tuesday in the body over the Education Trust Fund budget, what began as a slow day turned into an overnight legislative marathon, with the body passing a multitude of bills contained on two rather lengthy special order calendars. The House adjourned at 11:59, and convened for a "new" legislative "day" at 12:01 am.
On Tuesday, the House passed the Education Trust Fund budget sent to the floor from the House Ways and Means Education Committee by the slimmest of margins, 51-47. The budget, which does not include either a teacher and retiree raise or full funding of the Public Employees Health Insurance Program, had raised serious questions with Democrats and some GOP members, with many pointing out that Governor Bentley's budget included both full funding for PEEHIP and a two percent pay raise.
The main issue arose, though, when it became clear that GOP members were filibustering their own budget by holding both podiums in an effort to prevent Democratic amendments to the budget, which includes the funding of both higher education and K-12 public schools.
As a result of the budget battle Tuesday, House Democrats pledged to filibuster every Republican bill on the agenda yesterday, and they did just that, slowing down the process significantly and setting up the scene for this session's first overnight legislative binge.
Over the approximately eleven hour filibustering bout, GOP members ended debate on nearly a dozen bills, with many of them being high profile pieces of legislation.
"I think this is the seventh cloture in ten or twelve hours," said Selma Democrat Darrio Melton, "and on the seventh day, God rested."
At one point, House Minority Leader Craig Ford offered Red Bull to the members of the party opposite.
As 11:59 and the end of the 26th legislative day approached, a Democratic bill on the agenda calendar was reached – a bill concerning hazardous waste landfills sponsored by Representative AJ McCampbell. With time ticking down, GOP Representative Bridges joked that a bill dealing with daylight savings time should be brought up so that Rep. McCampbell could "have another hour." He also jokingly offered to help it pass if a ten commandments amendment could be added.
At the end of the legislative "day," 11:59, a vote was taken on Rep. McCampbell's bill and it passed by a vote of 97-1.
After the House reconvened – two minutes later – the pledge and prayer were re-observed, with Congressional Black Caucus Chair Napoleon Bracy giving the invocation.
Then – more controversy…
The House took up Senate Bill 11, which, as Alabama Political Reporter has written, is a major reorganization of the legislature and its associated agencies.
Organizational charts showing how and what SB11 changes are available on out Twitter at www.twitter.com/alreporter
"What do the staff of the legislature think about this?" Representative Patricia Todd, D-Birmingham, asked of the bill's sponsor, with his only response being: "There has been some apprehension."
Later, after two cotton-related bills, the bill authorizing UAB to conduct a medical study on epileptic patients – what has become known as "Carly's Law"– came to the House floor for a vote, around 2:15 am. The bill is named after a Pelham police officer's daughter who suffers from a debilitating epileptic disorder.
Originally, the bill had not been a narrow, authorized study, but a broad general protection from prosecution for possessing so-called CBD-oil, the marijuana derivative drug in question. This has led some Democrats to claiming that calling the UAB study legislation "Carly's Law" is a misnomer.
Finally, and only a very few minutes before the body adjourned, Minority Leader Craig Ford moved to suspend the rules to bring forward a bill banning bestiality out of regular order. Ford said that it was best this way, as no children were around and no one was in the gallery. "Maybe nobody's watching," the Gadsden Democrat said.
House Representatives, State House workers, and members of the press began leaving South Union Street around 2:30 am.
Print this piece
Black people over-represented among COVID-19 patients, deaths, UAB doctor says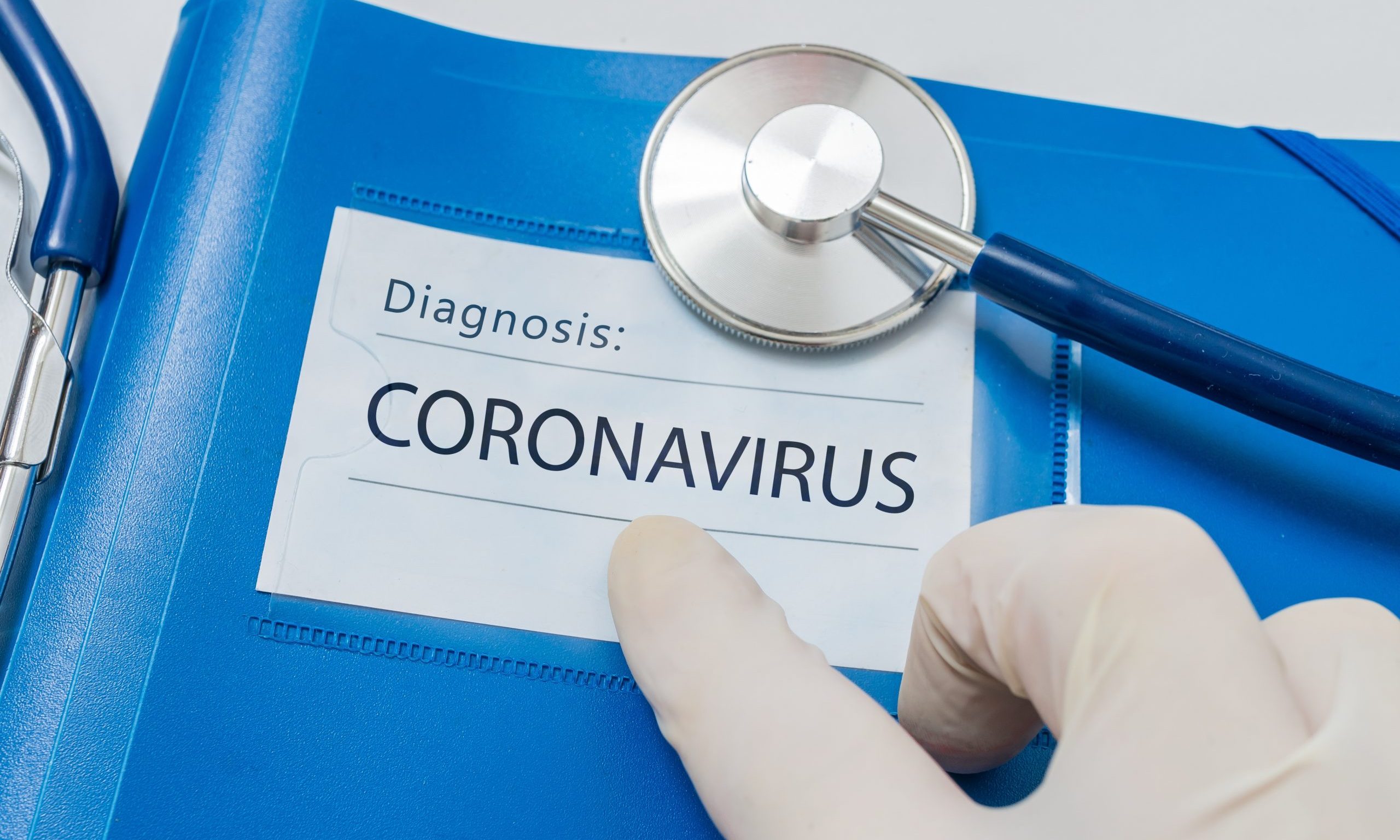 Contrary to rumors, black people aren't immune to the COVID-19 virus, and in some places in the U.S., black people are not only getting the deadly virus in larger numbers but are more likely to die from it, said a physician at University of Alabama at Birmingham.
Dr. Selwyn Vickers, Dean of UAB School of Medicine, was speaking during a Facebook live video on Saturday, the first in what's to be a series of discussions with faith leaders and physicians on the COVID-19 crisis, organized by UAB and the Housing Authority of the Birmingham District.
Vickers said in Milwaukee and Michigan, two places that, unlike most others in the U.S. currently, are keeping track of the racial makeup of COVID-19 patients, black people are overrepresented among the virus's patients.
"In Milwaukee, which is 26 percent African American, 50 percent of the COVID-19 cases happen to be African American," Vickers said.
What's even more troubling, Vickers said, is that even though whites and other races make up 50 percent of Milwaukee's  COVID-19 cases, black people make up 80 percent of the city's deaths from the virus.
"You can hypothesize that they may have some of these chronic illnesses. You could also worry that they just don't get access. They don't get to the hospital as early, and so it's probably multiple reasons," Vickers said.
In Michigan, where just 14 percent of the population is black, nearly 35 percent of the COVID-19 cases are among people, Vickers said.
Even more concerning, he said, is that even though only 14 percent of the population is black, 40 percent of the deaths are among black people.
While the Centers for Disease Control and Prevention does typically track detailed data during a viral outbreak, including the racial makeup of patients, the CDC is not currently releasing such data for COVID-19.
Five members of Congress wrote a letter to the U.S Department of Health and Human Services on March 27 urging the CDC to collect and report data on race among COVID-19 cases.
"The C.D.C. is currently failing to collect and publicly report on the racial and ethnic demographic information of patients tested for and affected by Covid-19. Our concerns echo those from some physicians: that decisions to test individuals for the novel coronavirus may be 'more vulnerable to the implicit biases that every patient and medical professional carry around with them,' potentially causing 'black communities and other underserved groups … [to] disproportionately mis[s] out on getting tested for Covid-19," the letter reads.
Vickers also dispelled a rumor that kids can't get COVID-19.
"Kids can get it, and young people have died from it," Landers said, adding that a young person was treated at UAB for COVID-19. "Kids probably more often are carriers. They don't often get very sick, but they carry the virus, and they can spread it."
What makes COVID-19 so difficult to treat, compared to the regular seasonal flu, VIckers said, is that "there is no therapy we have right now." There are clinical trials in the works, and some drugs are being used, but it's not yet clear how well they're working.
And unlike the regular seasonal flu, COVID-19 is much, much deadlier because it attacks the lower respiratory system, Vickers said. Patients with the novel coronavirus are more likely to be placed on ventilators.
"We have about 60 patients in the hospital who have the diagnosis of coronavirus. If we had in this season 100 patients with the flu in the hospital maybe five or 10 might be on a breathing machine," Vickers said.
With the 60 patients UAB may have at any given time, nearly half of them are on a breathing machine, he said.
"So consequently now, there are a number of deaths, well over 60,000 deaths, in the world. There are 8,000 deaths in America and those numbers will continually climb," Vickers said.
The best way to prevent yourself from getting COVID-19 and form helping spread it to others, is to keep at least six feet of distance from others, Vickers said, and suggested limiting interaction with others to groups of less than five.
"Keeping a distance, covering your mouth and nose with the mask, and trying to make sure every time you touch something clean your hands, Vickers said.
Print this piece