Rick Hall Honored by Legislature
By Brandon Moseley
Alabama Political Reporter
Music legend Rick Hall was in Montgomery on Wednesday, March 19 where he spoke to legislators immediately prior to the start of the legislative session.
The Muscle Shoals musician and record producer was the guest of Representative Johnny Mack Morrow (D) from Red Bay.
Hall said, "Thank you so much. Thank the Alabama legislature. Thank all my Friends, Johnny Mack Morrow, my dear friend for all these years and his father before him.  Thank all of you people for being here.
Rep. Morrow asked Hall, "Did you and Aretha Franklin's husband get in a fight?"
Hall said, "Yes", Aretha and her tutor and mentor, Ted White, who was then her husband, came to Hall's studio to record.  "If we get recordings with Aretha we knew we were in like Flynn with Atlantic Records." Ted began to drink quite heavily during the recording session and they began to get tipsy. Then, Ted came to Hall and demanded that the trumpet player be fired.  Hall asked Atlantic Records' Jerry Wexler what to do.  Wexler said to fire the trumpet player.  "I went out and fired him. He kept drinking and began passing the bottle around with the band. Ted came back to Hall and Wexler and demanded that the saxophone player be fired.  I asked why?  Ted said "He is making eyes at my wife.'" Wexler said to fire the saxophone player so Hall did.  Afterwards Hall said that he would go to the hotel to straighten things out with Aretha and Ted.  Jerry Wexler said don't go.  Hall went and had a real fight with the angry Ted.  "That ended me with Atlantic Records. Wexler vowed to put me out of business."  Despite the disaster, on that one day of recording Aretha Franklin recorded her first two hits.
Rick Hall is a long time member of the Alabama Music Hall of Fame and just received a 2014 Grammy Trustees Award for his significant contribution to the field of recording.
Rep. Phil Williams (R) from Huntsville asked, "Did you know what you were doing at the time?"
Hall said, "Yes. I knew everything about the (recording) business before I went in to the business."
In the 1950s Hall met saxophonist Billy Sherrill.  The pair began writing songs together, and formed an R&B band, The Fairlanes, fronted by singer Dan Penn.  Hall played bass.
Hall said as a performer, "I got tired of playing in front of drunk women because they were always hitting on me."
According to Wikipedia, Hall achieved success as a songwriter in the late 1950s when George Jones recorded his song "Aching Breaking Heart."  Brenda Lee recorded "She'll Never Know" and Roy Orbison recorded "Sweet and Innocent"
Hall and Sherrill then got into the recording studio business when Tom Stafford in 1959 offered them partnerships in a new music publishing company in the town of Florence, which came to be known as Florence Alabama Music Enterprises or FAME.  Their recording studio was in the offices above City Drug Store in Florence, which was owned by Stafford's father.
Working with Hall was too difficult for Sherrill and Stafford who dissolved the partnership in 1960, leaving Hall with rights to the studio name.  Hall said, "When we broke up they said I was too hard, too tough, and worked too hard."  "They fired me." Hall said, "Rejection is something that I thrived on.  I thought that they were not as smart as I was."
Hall then set up his own studio at Muscle Shoals which was followed a few years later by a newer studio.
In the 1960s Hall and FAME became heavily involved in recording for Black artists.
Rep. Morrow asked Hall (who is White), "What made you relate to Black artists?"
Hall answered, "Poverty and we were always aware of each other."  "They were like my brothers.  I would not be where I am today without them."  "We were color blind.  We didn't worry about the color.  They needed a white boy to take their work to the big labels like Columbia and CBS records."
In the 1960s, the studio produced hits for Tommy Roe, Joe Tex, The Tams, Jimmy Hughes, and Hall helped license Percy Sledge's "When a Man Loves a Woman."  Wilson Pickett, James and Bobby Purify, Aretha Franklin, Clarence Carter, Otis Redding and Arthur Conley came to Muscle Shoals to work with Hall.  Hall also produced recordings for Etta James.
On running a successful recording studio in Muscle Shoals Hall said, "It is very hard to compete with Los Angeles, New York City, Miami with just 8000 people, what we had in Muscle Shoals at the time."  At one point, there were 12 recording studios in the Muscle Shoals area.
Hall suffered a lot from circumstances.  He was born in Mississippi to sharecroppers.  His young brother fell in boiling water and was killed. His Mom left family to become a prostitute.  His first wife was killed in a car wreck.
Hall said that when Atlantic sent Wilson Pickett to record with him, Pickett was leery of Muscle Shoals.  He was concerned about his welfare as this was during segregation and George Wallace standing in the school house door.  Pickett said he thought that all of the people of Alabama were peckerwoods.  Pickett was shocked to see people picking cotton by hand right by the studio.  Hall said of meeting Pickett, "I thought he looked like a dangerous man."  Pickett would record "Land of a Thousand Dances" and "Mustang Sally" with Hall.
Duane Allman wanted to work with Rick Hall.  Hall did not want to work with the young Allman because he did not like the young wannabe performer's "hippy look."  Allman pitched a tent in Hall's parking lot and eventually Hall took Allman to lunch with him and Wilson Pickett.  Allman recorded with Hall and became a southern rock success.
In the 1970s the Osmonds (a group from Utah) were living with the Halls and made their breakout hits with Hall. Hall's collaboration with the Osmonds and the hit "One Bad Apple" helped Hall to be awarded "Producer of the Year" in 1971.  Hall also worked with Paul Anka and Tom Jones in this period.
Hall said, "My theory was that if you are a great record producer you will find an act nobody knows and you will find a #1 record."  Hall said however that it is easier to get a label like CBS or RCA to put up $5 million for an established name than it is for a new act.
Hall's wife said that he was completely dedicated to his work.  He did take time away from the studio to attend his son's birth but still managed to find time to record  'Mustang Sally' on that same day.
In the late 1970s and 1980s Hall moved into country music, where he worked with Bobbie Gentry, Mac Davis, Jerry Reed, Gus Hardin, T.G. Sheppard, and had a smash album with Larry Gatlin and The Gatlin Brothers.  Hall later discovered the local country band, Shenandoah and worked with them on a number of hits in the 1980s and 1990s.
Hall's publishing company, with its in-house song writers has written hit songs for a number of artists including John Michael Montgomery and the Dixie Chicks.
Hall's life and career are profiled in the 2013 documentary film: 'Muscle Shoals.'
FAME (Florence Alabama Music Enterprises) Studios are located at 603 East Avalon in Muscle Shoals.  The studio was added to the Alabama Register of Landmarks and Heritage on December 15, 1997.
Both Houses of the Legislature honored Mr. Rick Hall with a resolution honoring his vast contributions to American Music.
Opinion | Clorox, anyone?
There is no comprehensive plan on how to hold the upcoming legislative session safely — not even a rudimentary one.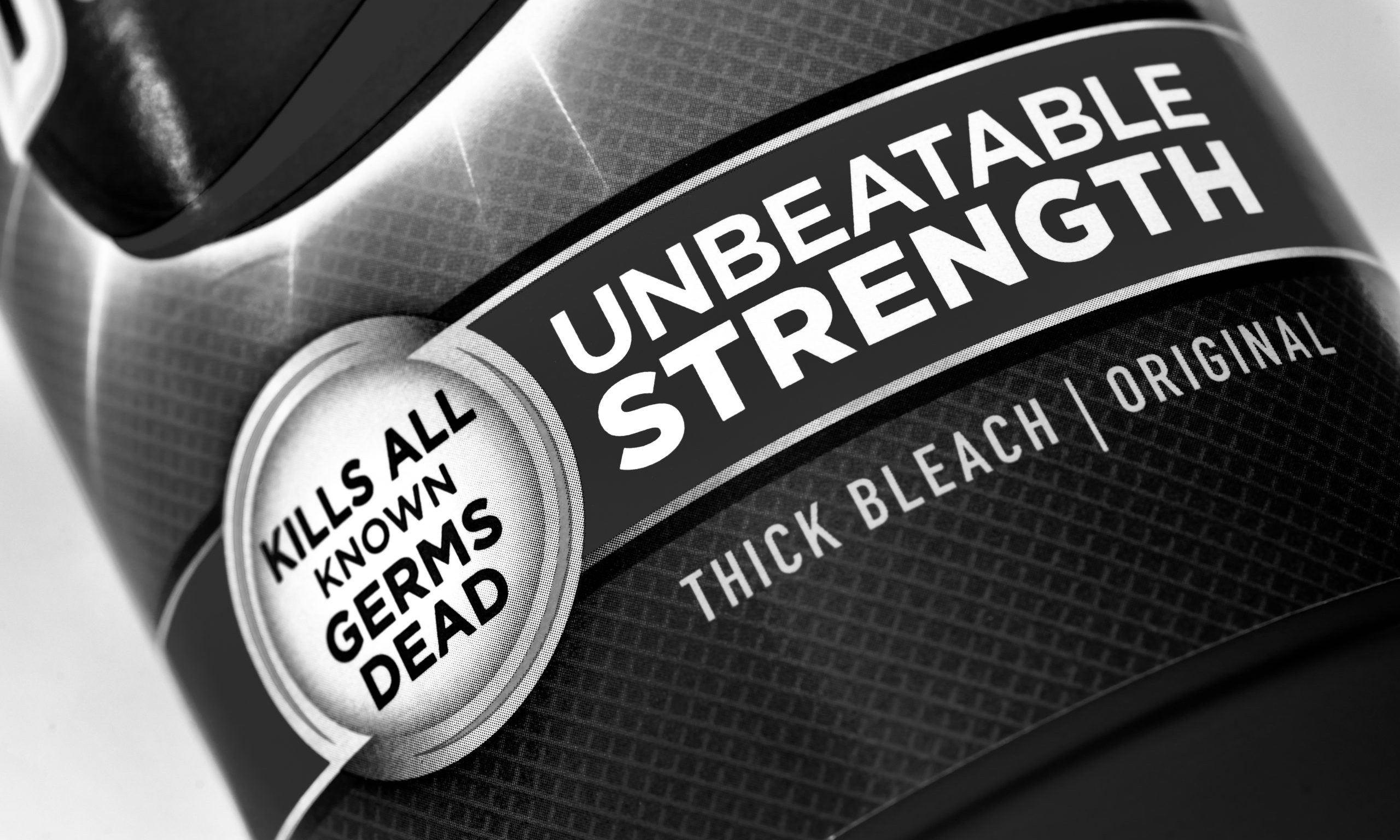 In less than 100 days, the state Legislature will return to Montgomery for the 2021 Legislative Session. As of now, there is no comprehensive plan on how to hold the session safely — not even a rudimentary one.
But perhaps there is a reason to keep the statehouse shuttered as the Legislature seems to have forgotten the governing principles that the nation was built upon, and (hint, hint) it was never a slogan.
One individual at the Statehouse said that there would be a vaccine by February, so why worry about holding Session as usual. Perhaps this individual also believes that a disinfectant cure or a UV light remedy is right around the corner. News flash, as of press time, intravenous Clorox and lightbulb suppositories are still in phase one trials.
Pandemic humor aside, the surprising thing would be if the Legislature actually had a plan at all.
There have been rumors of a plan, even mentions of one, too, but nothing that would allow lawmakers, lobbyists and the public to realistically gather to conduct the peoples' business in a relatively COVID-free environment.
We all want a miracle, but miracles are outside legislative purview, and while prayer is needed at the Statehouse, so is commonsense and a plan.
One plan in consideration is to limit the number of people who can enter the building. That's a bad idea because the public has a right to witness government action and advocate for causes.
At the end of the truncated 2020 session, the Legislature curtailed the number of people in the Statehouse, which violates the law and good government spirit.
Lawmakers come to Montgomery to do the peoples' business — at least that's what they say at campaign events and pancake breakfasts. Of course, they don't really conduct the people's business in Montgomery. That's just a figure of speech.
Legislators represent the people when they are running for office or giving chats at Rotary, but when most — not all — enter the Statehouse, they work for special interests.
Yes, some do care, and all are convinced they are doing a great job, but just like the plan to open the Statehouse safely on Feb. 3, it's sadly an absurd pretense.
The majority of the Legislature consists of Republicans, who used to have a firm sense of what the party represented. While I hate to offend my many friends, the current party couldn't find the most defining principles of traditional governance in our nation if you gave them a GPS and a flashlight.
Let me humbly run down a short list of things that should matter in no particular order.
For the list, I will turn to the 2006 book American Conservatism: An Encyclopedia: "Classical liberalism is the term used to designate the ideology advocating private property, an unhampered market economy, the rule of law, constitutional guarantees of freedom of religion and the press, and international peace based on free trade."
Classical liberalism has nothing to do with modern liberalism and everything to do with our Republic's founding. Classical liberalism underpins the Constitution's foundation, Federalist Papers and the vast majority of the founding generation's ideology, which created our nation's governing structure.
Private property rights are fundamental to what Jefferson called the pursuit of happiness.
And guess what is an individual's most precious piece of property? Their person. Yes, a person's body and mind are an individual's greatest possession. A person's right to live freely with only a minimum amount of government intrusion is essential to happiness. The government's job is not to tell us how to live, rather keep others from harming us, killing us or taking our stuff.
Every year Montgomery seems intent on an ever-expanding agenda to meddle in people's private lives.
Real estate and other property is significant but can't be thoroughly enjoyed if we are dead or in chains designed by the good intentions of the Legislature. Lawmakers are not to be the central planning committee for the soul.
The government should promote a relatively unhampered market economy. Tariffs anyone? Trade wars? No one wins a trade war. Everyone loses. Winning simply means the other side lost more or gives up. It's like a bar fight. Nobody wins it because everyone gets beaten up — but one got it worse.
How about the rule of law? I hear it talked about a lot, but the law must be just for everyone. If the law is applied unequally, is it really the law?
We hear a lot about Second Amendment rights as if that's the big one. But what about freedom of the press? Is that less important? As the nation's second president John Adams said, "Without the pen of Paine, the sword of Washington would have been wielded in vain."
The press is not the enemy of the people. Is there bias? Sometimes. Is there poor reporting? On occasion. But the real enemy are the politicians who defame or attempt to delegitimize the media for not supporting their political agenda. An AR-15 can be coercive but have a free county without a free press in impossible.
Freedom of religion is also paramount to our nation's principles as free people have a right to worship without government interference or mandate. But believe me, some religious leaders would see a government-imposed religion as long as it's the one they like. I often wonder, does religion require a strong man or strong faith? Today it's hard to tell. Like all rights, if you take away the freedom to worship or not, and the whole system of liberty fails.
Last but not least, international peace based on free trade: If a nation is making money by trading with another country, it doesn't have a good reason to bomb it. Likewise, the bounds of capital are generally stronger than political ideology. Money may not make the world go 'round, but a lack of it sure can unleash terrible conflict.
After this exercise in futility, I've decided I'm glad the Legislature doesn't have a plan to open the 2021 session. Why bother? Because the very ideals that genuinely make life, liberty and the pursuit of happiness a reality are the ones at greatest risk of being trampled upon by the Legislature.
Clorox anyone?