BCA Announces First Round of Endorsements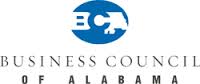 By Brandon Moseley
Alabama Political Reporter
On Wednesday, March 19, the powerful Business Council of Alabama (BCA) announced that their political action committee (ProgressPAC) was endorsing an incumbent laden first round slate of candidates containing few surprises.  The powerful business group endorsed four more years for Alabama Governor Robert Bentley (R).  Similarly ProgressPAC also endorsed Lieutenant Governor Kay Ivey (R), Attorney General Luther Strange (R), Agricultural Commissioner John McMillan (R), and state Treasurer Young Boozer (R).
In the crowded race for the open state auditor position, ProgressPAC has endorsed Adam Thompson (R).
Adam Thompson said, "I am honored to receive the endorsement one of the largest and most active business organizations in our state.  BCA represents thousands of Alabama businesses and supports pro-business candidates for public office. I am committed to implementing good, common sense business principles in state government and the State Auditor's Office."
Thompson is currently the Chief of Staff for Alabama Secretary of State Jim Bennett (R).  Thompson previously served in the Auditor's office under Beth Chapman (R).
ProgressPAC also endorsed state Representative John Merrill (R) from Tuscaloosa in the very competitive Secretary of State's race.
The Alabama affiliate of the U.S. Chamber of Commerce seems satisfied with the Republican Super Majorities in both Houses of the state legislature as is.  The BCA endorsed both Speaker of the House Mike Hubbard (R) from Auburn and Senate President Pro Tem Del Marsh (R) from Anniston.
BCA endorsed several Senate incumbents in what appears at this point to be competitive races.  These include: Sen. Gerald Dial (R) from Lineville, Sen. Phil Williams (R) from Rainbow City, Sen. Tom Whatley (R) from Auburn, and Sen. Jimmy Holley (R) from Elba.
Senator Phil Williams (R) from Rainbow City said on Facebook, "Campaign update: I'm humbled and very proud that I have been endorsed for re-election to the Alabama State Senate by the Business Council of Alabama! The BCA is one the most conservative pro-growth organizations in the state and I'm proud that the accomplishments that I've been a part of as a Republican legislator have resulted in their support."
In the open Senate District 8, the BCA has endorsed Steve Livingston (R).  In Senate District 29 ProgressPAC endorsed Melinda McClendon (R) over incumbent Senator Harri Anne Smith (I).  In the open Senate District 30 the business group endorsed Clyde Chambliss (R).  No Senate Democrats were endorsed by BCA at this point.
In the House, most of the endorsements went to incumbents, Democrats as well as Republicans.
Rep. Mack Butler (R) from Rainbow City said, "I'm very proud to Announce that I have been Endorsed by the Business Council of Alabama in my quest for re-election to State House District 30! I'm very proud to stand with them as a pro business member of the House of Representatives."
In House District 16 BCA endorsed Kyle South (R) over both former Jefferson County Commissioner Bobby Humphryes (R) and incumbent Daniel Boman (D).  In the open district 44 BCA endorsed Danny Garrett over Joe Freeman and John Amari in the Republican Primary.  In the open House District 73, BCA endorsed Matt Fridy (R).
In the open House District 38 race BCA endorsed Randy Price (R). In the open House District 62 Rich Wingo (R) received BCA's endorsement.  In House District 24 BCA endorsed Nathaniel Ledbetter (R).  In House District 27 the group endorsed Will Ainsworth (R).
For State Board of Education BCA has endorsed Barry Sadler (R) for District 2 over incumbent Betty Peters (R).  BCA has endorsed Cynthia McCarty (R) for District 6 and incumbent Mary Scott Hunter in District 8.  BCA has been very vocal during this session about defending the controversial common core standards and that charge has been led by State School Board member Mary Scott Hunter (R).  State School Board member Betty Peters meanwhile has been an outspoken opponent of the Common Core standards.
Mary Scott Hunter wrote, "I was honored to receive the endorsement of the Business Council of Alabama this week.  I am grateful for the support and encouragement of our business leaders who are unrelenting in their efforts to improve Alabama's business climate and create job opportunity for Alabamians."
For Congress, ProgressPAC is supporting Senator Jeff Sessions (who has no Republican or Democrat opponent) and all six of the House incumbents.  They have not yet made an endorsement in the open Sixth Congressional District.
The first round of endorsements for the 2014 campaign cycle were made during a board of directors meeting in Montgomery.
ProgressPAC Chairman Marty Abroms said, "We have a tremendous first round of pro-business candidates we will be supporting as we move into the 2014 election cycle.  We look forward to working with these and other candidates as we consider additional endorsements in the weeks to come."  Marty Abroms is a Florence accountant with the firm of Abroms and Associates.
BCA is Alabama's exclusive affiliate to the U.S. Chamber of Commerce and the National Association of Manufacturers.
A full list of the first round of 2014 ProgressPAC-Endorsed Candidates follows:
Constitutional Officers
Governor – Robert Bentley
Lt. Gov. – Kay Ivey
Attorney General – Luther Strange
Ag. Commissioner – John McMillan
Treasurer – Young Boozer
Auditor – Adam Thompson
Secretary of State – John Merrill
Senate Candidates
Senate District 2         Bill Holtzclaw
Senate District 3         Arthur Orr
Senate District 4         Paul Bussman
Senate District 5         Greg Reed
Senate District 8         Steve Livingston
Senate District 9         Clay Scofield
Senate District 10       Phil Williams
Senate District 12       Del Marsh
Senate District 13       Gerald Dial
Senate District 14       Cam Ward
Senate District 15       Slade Blackwell
Senate District 16       Jabo Waggoner
Senate District 21       Gerald Allen
Senate District 25       Dick Brewbaker
Senate District 27       Tom Whatley
Senate District 29       Melinda McClendon
Senate District 30       Clyde Chambliss
Senate District 31       Jimmy Holley
Senate District 32       Trip Pittman
Senate District 34       Rusty Glover
Senate District 35       Bill Hightower
State Board of Education
District 2 – Barry Sadler
District 6 – Cynthia McCarty
District 8 – Mary Scott Hunter
House Candidates
House District 2         Lynn Greer
House District 4         Micky Hammon
House District 5         Dan Williams
House District 6         Phil Williams
House District 7         Ken Johnson
House District 8         Terri Collins
House District 9         Ed Henry
House District 10       Mike Ball
House District 11       Randall Shedd
House District 12       Mac Buttram
House District 13       Bill Roberts
House District 14       Richard Baughn
House District 15       Allen Farley
House District 16       Kyle South
House District 17       Mike Millican
House District 20       Howard Sanderford
House District 21       Jim Patterson
House District 22       Wayne Johnson
House District 24       Nathaniel Ledbetter
House District 25       Mac McCutcheon
House District 26       Kerry Rich
House District 27       Will Ainsworth
House District 30       Mack Butler
House District 31       Mike Holmes
House District 34       David Standridge
House District 35       Steve Dean
House District 36       Randy Wood
House District 38       Randy Price
House District 40       K.L. Brown
House District 41       Mike Hill
House District 42       Kurt Wallace
House District 44       Danny Garrett
House District 45       Dickie Drake
House District 47       Jack Williams
House District 48       Jim Carns
House District 49       April Weaver
House District 51       Allen Treadaway
House District 55       Rod Scott
House District 58       Oliver Robinson
House District 61       Alan Harper
House District 62       Rich Wingo
House District 63       Bill Poole
House District 64       Harry Shiver
House District 65       Elaine Beech
House District 66       Alan Baker
House District 71       AJ McCampbell
House District 73       Matt Fridy
House District 74       Dimitri Polizos
House District 75       Reed Ingram
House District 79       Mike Hubbard
House District 80       Lesley Vance
House District 81       Mark Tuggle
House District 82       Pebblin Warren
House District 86       Paul Lee
House District 87       Donnie Chesteen
House District 88       Paul Beckman
House District 89       Alan Boothe
House District 90       Charles Newton
House District 91       Barry Moore
House District 92       Mike Jones
House District 93       Steve Clouse
House District 94       Joe Faust
House District 95       Steve McMillan
House District 96       Randy Davis
House District 97       Adline Clarke
House District 99       James Buskey
House District 100     Victor Gaston
House District 101     Chris Pringle
House District 102     Jack Williams
House District 104     Margie Wilcox
House District 105     David Sessions
*Congressional Candidates
U.S. Senate – Jeff Sessions
First District – Bradley Byrne
Second District – Martha Roby
Third District – Mike Rogers
Fourth District – Robert Aderholt
Fifth District – Mo Brooks
Seventh District – Terri Sewell
Print this piece
Medical marijuana bill "is not about getting high" — it's "about getting well."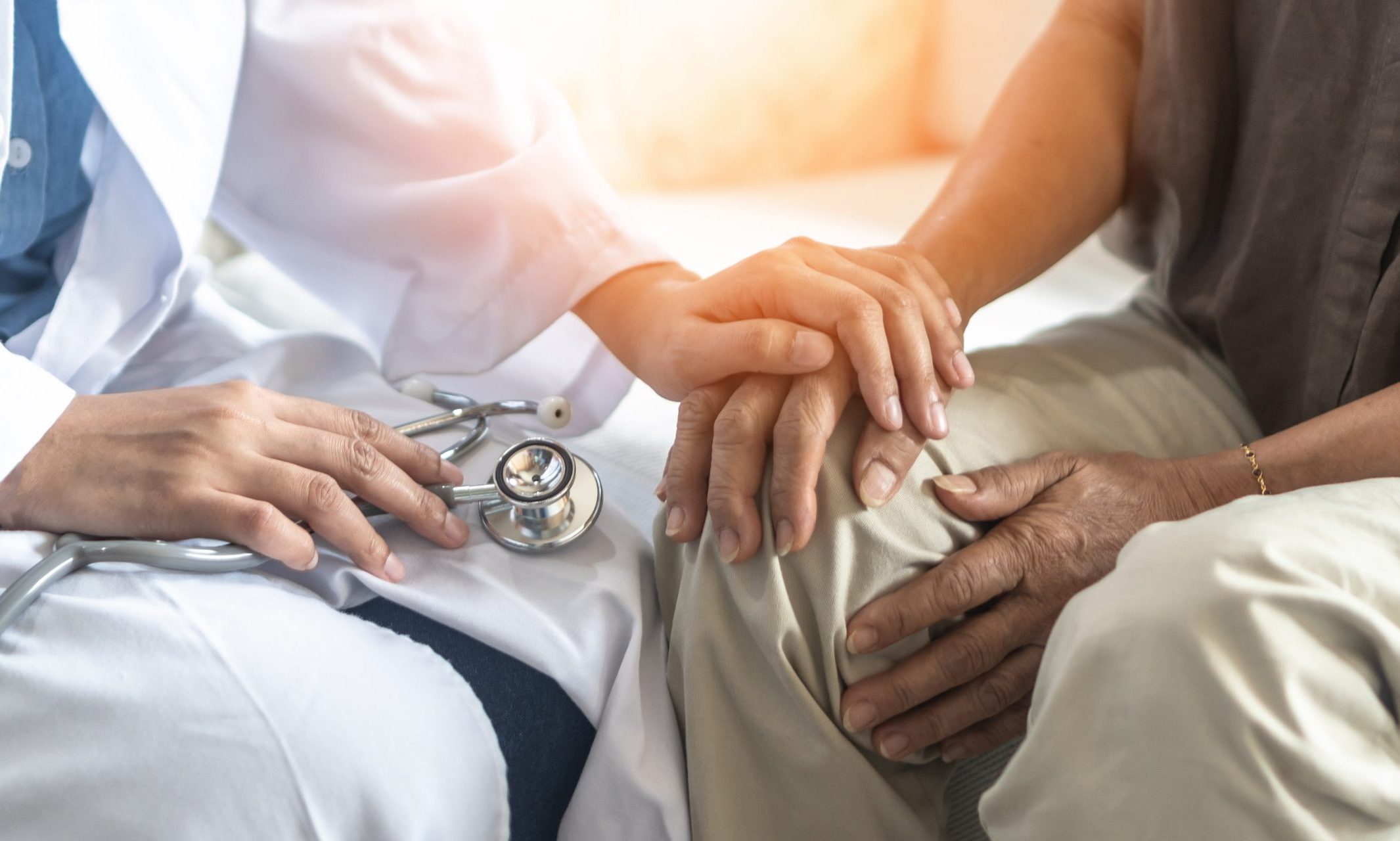 More than half of U.S. states and the District of Columbia have legalized medical marijuana in some form. Last week, the Alabama Senate Judiciary Committee passed SB165 on an 8 to 1 vote. If the measure becomes law, it will allow Alabama residents to obtain medical marijuana under rigorously imposed conditions.
Known as the Compassion Act, SB165 would authorize certain individuals to access medical marijuana only after a comprehensive evaluation process performed by a medical doctor who has received specific training.
"I care for people who are ill, and I try to reduce their suffering to the best of my ability, using the tools at my disposal that are the safest and most effective," said Dr. Alan Shackleford, a Colorado physician who spoke before the Judiciary Committee. "Cannabis is one of those tools."
Shackleford, a Harvard trained physician, has treated more than 25,000 patients at his medical practice over the last ten years, he says a large number of his patients have benefited from medical cannabis.
While there are detractors, the Compassion Act is not a hastily composed bill but is, in fact, the result of a year-long study by the Alabama Medical Cannabis Study Commission that voted to approve the legislation by an overwhelming majority.
"It's a strong showing that two-thirds [of the commission] thought the legislation was reasonable and well-thought-out," said Sen. Tim Melson, R-Florence, after the commission vote.
Melson, who chaired the commission, is a medical researcher and is the lead sponsor of SB165.
Two-thirds of Americans say that the use of marijuana should be legal, according to a Pew Research Center survey. "The share of U.S. adults who oppose legalization has fallen from 52 percent in 2010 to 32 percent today" according to Pew. The study also shows that an overwhelming majority of U.S. adults (91 percent) say marijuana should be legal either for medical and recreational use (59 percent) or that it should be licensed just for medical use (32 percent).
These numbers are also reflected in surveys conducted by Fox News, Gallup, Investor's Business Daily and others.
"This bill is not about getting high. This bill is about getting well," says Shackleford.
Cristi Cain, the mother of a young boy with epilepsy that suffers hundreds of seizures a day, pleaded with lawmakers to make medical cannabis legal.
"This body has said so many times that your zip code should not affect your education," Cain told the committee. "Well, I don't believe that your area code should affect your doctor's ability to prescribe you medication. If we were in another state, my son could be seizure-free."
SB165 will strictly regulate a network of state-licensed marijuana growers, dispensaries, transporters, and processors.
There will be no smokable products permitted under the legislation and consumer possession of marijuana in its raw form would remain illegal.
"The people of Alabama deserve the same access to treatment as people in 33 other states," said Shackelford.
Print this piece