Moore, Hubbard Plot Intercepted in Job Killing, Political Retribution Scheme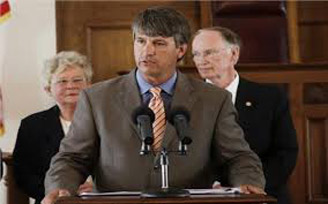 By Bill Britt
Alabama Political Reporter
 
MONTGOMERY—Evidence gathered by the Alabama Political Reporter shows that Rep. Barry Moore (R-Enterprise) and Speaker of the House Mike Hubbard (R-Auburn) threatened to kill more than 100 jobs in Moore's home district, as political retribution against Moore's primary campaign opponent.
 
Barry Moore and Speaker of the House Mike Hubbard are believed to be the subjects of the special grand jury investigation in Lee County this week.
 
Over the last year and a half, speculation about the special grand jury investigation has centered mostly on Speaker Hubbard.
 
Over the last six months, dozens of witnesses, including more than a dozen sitting legislators, have been documented coming and going from the Lee County Justice Center. While the content of the proceedings has remained secret, certain information has been uncovered in connection with these alleged, illegal activities.
 
It is believed this week, testimony at the grand jury will center on Moore's complicity in a plan that would have stopped the development of around 100 jobs in Enterprise. Moore's own words link he and Hubbard to a unified effort to force Josh Pipkin out of the Republican Primary where he is set to challenge Moore for House District 91.
 
As first reported by the Southeast Sun on January 29, 2013, Enterprise State Community College was on-track to get a new, unmanned, aerial systems program. The plan was for the program to be housed in a 44,000 square-foot facility currently occupied by Enterprise Electronics Corporation (EEC), an Australian owned company. Some $2 million in State funds were to be used for the purchase EEC's building. EEC would then invest the $2 million in a brand new facility to build its satellite radar systems.
The net result of the transaction would be approximately 100 new, good paying, highly-skilled jobs at the new EEC plant in Enterprise. For its investment, the State of Alabama would get EEC's high-tech facility near Enterprise State Community College to create a state-of-the-art technology curriculum unmatched in Alabama.
 
That was the plan developed by Enterprise State Community College and local economic developers. That plan seemed to be on its way to fruition, that is, until Pipkin decided to run against Moore in the Republican primary.
 
Evidence believed to be in the possession of the Attorney General exposes a long, detailed and potentially criminal attempt by Hubbard and Moore to pressure Pipkin—the 2012 Enterprise Man of the Year—out of the race.
 
Over the course of several months, Hubbard and Moore met with various influential individuals in Enterprise making it plainly clear that they were determined to kill the new jobs coming to the city if Pipkin would not relinquish the race to Moore. If the deal fell through, the backup plan for EEC's expansion was to relocate the facility to Oklahoma, a blow to the entire Alabama economy, not just Enterprise and Coffee County.
 
The Attorney General's Office is thought to have evidence that indicates Hubbard and Moore placed threatening calls to public officials and private individuals, including but not limited to, mayors, school superintendents, state officials, economic developers and other influential figures in Coffee County and around the State.
 
The Alabama Political Reporter received several pieces of evidence, now believed to be in the possession of the Attorney General. The evidences reveals  Moore saying,
"Speaker Hubbard told me himself, I will bring Holy Hell down on [Pipkin] him. That was (sic) his exact words."
 
Moore went on to say, "Hubbard is as stubborn as a mule. He can be pretty tough to deal with and I do a good job for him… At the end of the day, it's policy to help people, you know… I've been loyal to Mike and he's been good to me."
 
Recently, alporter.com exposed thousands in State services contracts Moore received after making alliance with Hubbard.
 
The evidence on file suggests that on one occasion, Moore was asked if there were any "hiccups," that needed to be fixed so the EEC deal could be completed or if the Pipkin's candidacy was the only thing standing in the way, Moore responded,
 
"I think that's a major hiccup. We just about had the deal done before all this."
 
Other statements from Moore include him asking for an update and stating, "I'm waiting to meet with the Speaker… I don't want to put the Australians [EEC] off too long so either way I've got to meet with Mike (Hubbard) this week. This deal is too important to our city. I know some think I have nothing to do with it but they are very wrong. Mike controls this deal and my relationship with him has everything to do with it. Relationships in politics are everything. And Mike is very loyal to his friends. He just is."
 
In another statement, Moore responded to a question about whether he and Hubbard were going to kill the jobs deal if Pipkin refused to abandon his race. Moore responded, "I got a meeting with the Speaker and he is furious… At the end of the day, yeah, because we were fixin' to land a pretty good deal, and there's a lot at stake, I can assure you, for our City and our community." Moore later told Pipkin, "If you'll give me your word that you'll get out, when I meet with him [Hubbard] next week, I'll tell him… he's going to get out, so we need this deal for him to stay out, but I need your word on that. And I'll talk with the Speaker."
 
Moore, has retained Derek Yarbrough, as counsel, Yarbrough previously represented convicted gambling kingpin of Ronnie Gilley.
 
It is believed that the information linking Hubbard and Moore to plan to destroy a political opponent—at the price of jobs to a city—it just one of the suspected crimes hanging over the head of Speaker Hubbard,  the self-proclaimed mastermind of the Republican takeover of the Alabama State House.
 
Pipkin was contacted for comment but refused, at the request of the Attorney General's Office.
Opinion | Inside the Statehouse: Buck's pocket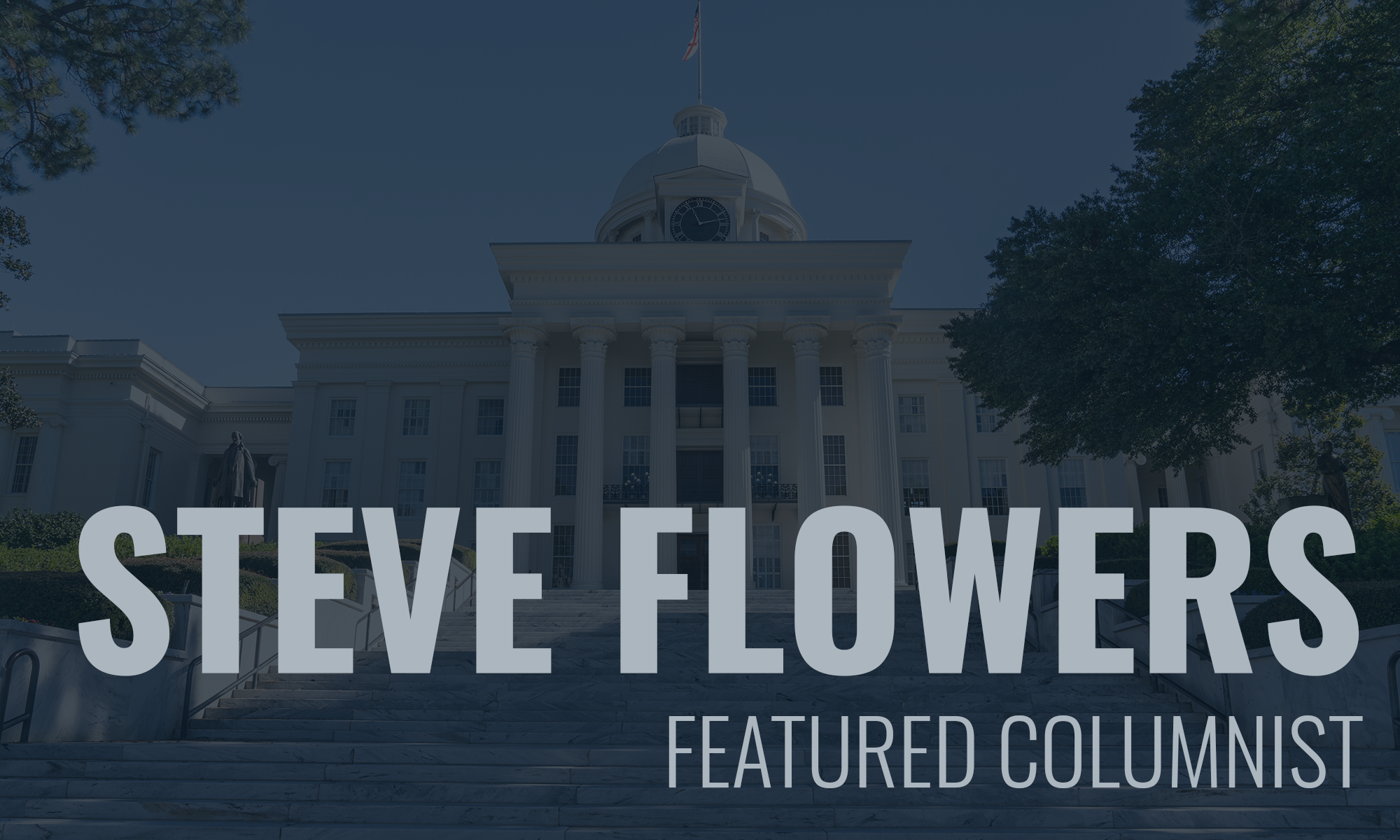 You voted Tuesday on a crowded ballot.
Historically, in Alabama we have voted more heavily in our Governor's race year than in a presidential year. That is probably because we were more interested in the local sheriff and probate judge's races, which run in a gubernatorial year, than who is president. The old adage, "all politics is local," definitely applies here in Alabama.
We not only have a governor's race this year, we have all secondary statewide offices with a good many of them open including Lt. Governor, Attorney General, State Treasurer, Auditor, and two seats on the Public Service Commission. We have five seats on the State Supreme Court, one being Chief Justice. All 140 seats in the Legislature are up for a four-year term. These 35 state Senate seats and 105 House contests are where most of the special interest PAC money will go. And, yes, we have 67 sheriffs and 68 probate judges as well as a lot of circuit judgeships on the ballot.
You may think the campaigning is over. However, some of the above races have resulted in a runoff which will be held on July 17. So get ready, we have six more weeks of campaigning before all the horses are settled on for the sprint in November.
We have a lot of folks headed to Buck's Pocket. Last year after the open Senate seat contest, a young TV reporter for one of the stations I do commentary for asked me about Roy Moore and his loss. I told her ole Moore had gotten on his horse, Sassy, and ridden off into the sunset to Buck's Pocket, which by the way wasn't a long ride from his home in Gallant in Etowah County. She looked at me with a puzzled look. Probably a lot of you are also wondering what I'm talking about when I refer to Buck's Pocket.
For decades, losing political candidates in Alabama have been exiled to Buck's Pocket.  It is uncertain when or how the colloquialism began, but political insiders have used this terminology for at least 60 years.  Alabama author, Winston Groom, wrote a colorful allegorical novel about Alabama politics and he referred to a defeated gubernatorial candidate having to go to Buck's Pocket.  Most observers credit Big Jim Folsom with creating the term.  He would refer to the pilgrimage and ultimate arrival of his opponents to the political purgatory reserved for losing gubernatorial candidates.
This brings me to another contention surrounding Buck's Pocket. Many argue that Buck's Pocket is reserved for losing candidates in the governor's race. Others say Buck's Pocket is the proverbial graveyard for all losing candidates in Alabama.
One thing that all insiders agree on is that once you are sent to Buck's pocket you eat poke salad for every meal. Groom also suggested that you were relegated to this mythical rural resting place forever. However, history has proven that a good many defeated Alabama politicians have risen from the grave and left Buck's Pocket to live another day. Roy Moore may be a good example. He has risen from the grave before. He is only 70, and he may grow weary of eating poke sallet.
Most folks don't know that there really is a Buck's Pocket. Big Jim would campaign extensively in rural North Alabama often one on one on county roads. One day while stumping in the remote Sand Mountain area of DeKalb County he wound up in an area referred to as Buck's Pocket. It was a beautiful and pristine area, but it was sure enough back in the woods. Big Jim who loved the country and loved country folks was said to say that, "I love the country but I sure wouldn't want to be sent to Buck's Pocket to live."
Buck's pocket is now not a mythical place. If you are traveling up the interstate past Gadsden, on the way to Chattanooga, you will see it. There is a Buck's Pocket State Park in DeKalb County, thanks to Big Jim.
So the next time you hear an old timer refer to a defeated candidate as going to Buck's Pocket, you will know what they are talking about.
See you next week.
Steve Flowers is Alabama's leading political columnist. His weekly column appears in over 60 Alabama newspapers. He served 16 years in the state legislature. Steve may be reached at www.steveflowers.us.