Alabama Remembers Jeremiah Denton

By Brandon Moseley
Alabama Political Reporter
On Friday, March 28th, former Alabama Senator Jeremiah Denton (R) passed away.
Senator Denton was also a U.S. Navy Admiral and aviator who was shot down over North Vietnam in 1965 during the Vietnam War.  Sen. Denton endured years of mistreatment as a Prisoner Of War (P.O.W.).  During a North Vietnamese televised news conference staged to assure the world that North Vietnam was taking good care of American P.O.W.s, Denton blinked his eyes to spell out t-o-r-t-u-r-e by Morse Code to the world.  Denton was elected to the U.S. Senate from Alabama in the 1980 election that also saw Ronald Reagan elected President.
Alabama Governor Robert Bentley (R) said in a statement:  "America would not be free without the service and sacrifice of veterans like Jeremiah Denton. Senator Denton fought for freedom and served his country with bravery and honor. Alabama is grateful for his public service, both in the military and as the first Republican since Reconstruction to represent Alabama in the United States Senate. Dianne and I will be praying for his family during this difficult time."
U.S. Representative Martha Roby (R) from Montgomery said in a written statement:  "Riley and I were saddened to hear of the passing of Senator Jeremiah Denton," Rep. Roby said. "His life epitomized what it means to serve this country. I hope every Alabamian takes a moment today to remember Jeremiah Denton's story, share it with their children, and honor a true American hero."
Denton was the first Republican Senator from Alabama since Reconstruction.
Jeremiah Denton was a Mobile native.  He was 89 years old.
U.S. Representative Bradley Byrne (R) from Montrose released the following statement on the passing of former Alabama Senator Jeremiah A. Denton, Jr.  Byrne said: "Senator Denton was a true American hero. He never once wavered in his commitment to serving our country, steadfastly enduring torture by the North Vietnamese while being held as a prisoner of war. He served the state of Alabama with distinction in the United States Senate, and we are proud to claim him as a native son of Mobile. I admire his passion for service and strive to emulate his example as a true public servant. He will be dearly missed."
U.S. Sen. Jeff Sessions (R) from Alabama wrote, "Jeremiah Denton was a friend, warrior, leader, and hero. The nation will never forget his courage when, having endured brutal torture as a POW in Vietnam, he defied and outsmarted his captors and broadcast a Morse code message to the world. He was a man of grit and character that can't be manufactured. His word was his bond and his loyalty was unshakable.  Vietnam's most ruthless interrogators couldn't break the iron will of this rock-ribbed Alabama native. During his videotaped inquisition he declared: 'whatever the position of my government is, I support it fully… and I will as long as I live.' After being freed from the Vietnamese prison camp, before returning to home soil, he again displayed his abiding sense of duty, saying: 'We are honored to have had the opportunity to serve our country under difficult circumstances. We are profoundly grateful to our Commander-in-Chief and to our nation for this day. God bless America.'  He also had a deep religious faith that helped inspire his service in the U.S. Senate. The city of Mobile, the state of Alabama, the Navy, and the Congress have all been honored to know him.  My wife, Mary, and I pray that his family will draw strength from the knowledge that his legacy will outlive us all.  May God bless him on his next journey."
Jeremiah Denton was born on July 15, 1924 in Mobile, Alabama. He served in the U.S. Navy until his retirement as a Rear Admiral in 1977.
U.S. Senator John McCain (R) from Arizona said, "I was deeply saddened to learn of the passing today of my friend and mentor, retired Rear Admiral Jeremiah Denton, Jr. As a senior ranking officer in prison, Admiral Denton's leadership inspired us to persevere, and to resist our captors, in ways we never would have on our own. He endured unspeakable pain and suffering because of his steadfast adherence to our code of conduct. Throughout his seven years and seven months in prison, and for his decades in public life after he was released, Admiral Denton exemplified our POW slogan: 'Home with honor.' My thoughts and prayers are with Admiral Denton's family as our nation bids farewell to this true American hero."
U.S. Senator Richard Shelby (R) from Alabama said, "Admiral Denton will be long remembered for his service to America.  He was a war hero, an honorable senator, and a family man who cared deeply about his country.  I send my deepest condolences to his family during this difficult time."
Terry Lathan the Chair of the Mobile Republican Party wrote, "It is with a heavy heart that I share with you that our sweet friend, hometown hero, and mentor Admiral and former United States Senator Jeremiah Denton is slowly inching closer to be in the one place he most loved and talked about everyday in his life…a place beside his Heavenly Father. His health is quickly failing him but he is comfortable with his family around him. At this time the family is respecting the love and honor we all have for "Jerry" and asks to allow this beautiful process to take place as quietly as possible. The greatest thing you can do for Admiral Denton and his family is pray for a peaceful and triumphant entry into heaven while remembering his earthly friends and family. We will post updates as they are given out. Let's just all love him to the One who loves him the most."
Alabama's hospitalized COVID-19 patients Sunday at highest number since Sept. 2.
It's a trend that has public health officials and hospital staff concerned that the state may be headed for another surge.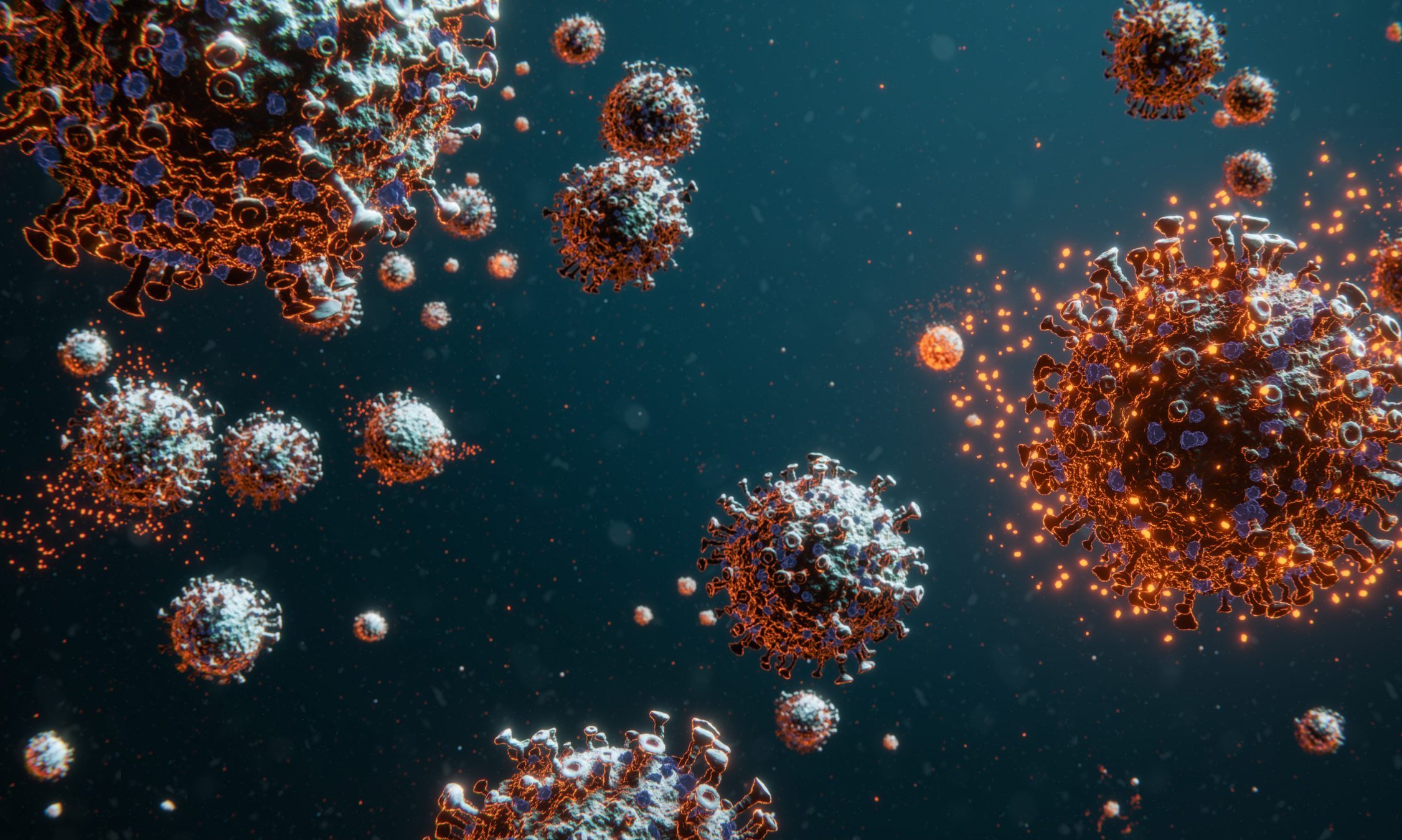 Alabama hospitals on Sunday were caring for 920 COVID-19 inpatients, the highest number of patients since Sept. 2 and a 23 percent increase from a month ago. 
It's a trend that has public health officials and hospital staff concerned that the state may be headed for another  surge just as the regular flu season begins to fill up hospital beds. 
Alabama state health officer Dr. Scott Harris by phone Friday called the rising new cases and hospitalizations "worrisome."
Alabama's seven-day average of daily hospitalized COVID-19 patients was 864 on Sunday, the highest it's been since Sept. 8. State hospitals saw a peak of COVID-19 inpatients on Aug. 6, when 1,613 patients were being cared for. 
The state added 1,079 new confirmed and probable cases on Sunday, and Alabama's 14-day average of new daily cases hit 1,358 Sunday, the highest it's been since Aug. 13. Two "data dumps" to the Alabama Department of Public Health of older confirmed cases Thursday and Friday elevated the daily counts on those days, but after weeks of daily cases hovering around 700 and 800, the state now regularly sees more than 1,000 cases a day. 
The older test results skew the state's percent positivity, but Alabama's 14-day average of percent positivity on Sunday was 20 percent. Just prior to the addition of those older cases, the 14-day average was 15 percent. Public health officials say it should be at or below five percent or cases are going undetected.
As cases continue to rise, the number of tests being performed statewide continue to decline, which is increasing Alabama's percent positivity rate. The 14-day average of daily tests was 6,619 on Sunday — a 5 percent decrease from two weeks ago. 
There have been 2,866 confirmed and probable COVID-19 deaths statewide. The state's 14-day average of daily confirmed deaths was 14 on Sunday, up from 12 two weeks ago. 
The United States on Saturday recorded its second highest day of new cases since the start of the pandemic, with 83,718 new cases, according to Johns Hopkins University. Saturday's peak was just 39 cases fewer than the country's all-time daily high, set on Friday. As of Sunday, 225,061 people have died from COVID-19 in the U.S.