Hillshire Farms Closing Big Blow to Florence Economy
By Brandon Moseley
Alabama Political Reporter
On Friday, April 4 Hillshire Brands Co. announced that it will close its Florence plant, which employs 1,100 people, on December 30, 2014. Hillshire intends to move this production to other locations within the company's operations network.
Congressman Mo Brooks (R) from Huntsville released a written statement following Hillshire's announcement.  Congressman Brooks said, "I'm saddened to hear of Hillshire's decision to close its Florence plant at the end of this year. This is a tragic loss for the hardworking men and women based at this plant and for the surrounding communities that will be impacted as a result. My thoughts are with the workers and their families, especially during these tough economic times."
The Hillshire Brands Company announced in a statement that it will discontinue all production at its Florence, Ala., facility, located at 700 S. Wood Ave., by Dec. 30, 2014.  This decision will impact approximately 1,100 employees.
The chief supply chain officer for the Hillshire Brands Company, Tom Hayes said, "Closing our Florence facility was a very difficult decision to make. For many years, these employees dedicated themselves to running a quality operation, which they have done exceptionally well.  Unfortunately, after looking at our business, we determined that this facility will not allow us to meet our efficiency or long-term profitability expectations."
The company said in a statement that, "After a comprehensive business evaluation, The Hillshire Brands Company determined that production from this facility will be sourced from other locations within the Hillshire Brands operations network.  Presently, the Florence plant houses breakfast sandwich and breakfast sausage cooking operations."
The Hillshire Brands Company has promised to provide severance and outplacement assistance to employees consistent with its company policies.  The company will also coordinate efforts with state and local training and employment agencies to help facilitate and ease the transition for affected employees.
The Hillshire Brands Company (NYSE: HSH) is a leader in branded foods.  The company generated approximately $4 billion in annual sales in fiscal 2013, has more than 9,000 employees, and is based in Chicago.  Hillshire Brands' portfolio includes iconic brands such as Jimmy Dean, Ball Park, Hillshire Farm, State Fair, Sara Lee frozen bakery and Chef Pierre pies, Aidells, Gallo Salame and Golden Island premium jerky.
The news is another blow to the area which is already being impacted by the decision by International Paper to close its facility in Courtland.  The two plants are ~28 miles apart and both closings impact similar communities.
Alabama Governor Robert Bentley (R) told WAFF channel 48 that the state has rapid response teams ready to help assist the employees, but he said they'll do whatever they can to try to get the plant to stay.
Governor Bentley said, "We do know that plants age out.  We will be working. In fact, I've already talked with the mayor this morning. We've discussed how we are going to approach this. I'm going to try, and he is going to try to get in touch with the CEO to see if there's anything that we can do."
Congressman Mo Brooks represents Alabama's Fifth Congressional District.
UAB expert: We can't wait until it's too late to act on surging cases
"We still are at a time point when we have an ability to intervene, and do something to reduce that case count, to reduce the eventual mortality," UAB specialist Dr. Jodie Dionne-Odom said.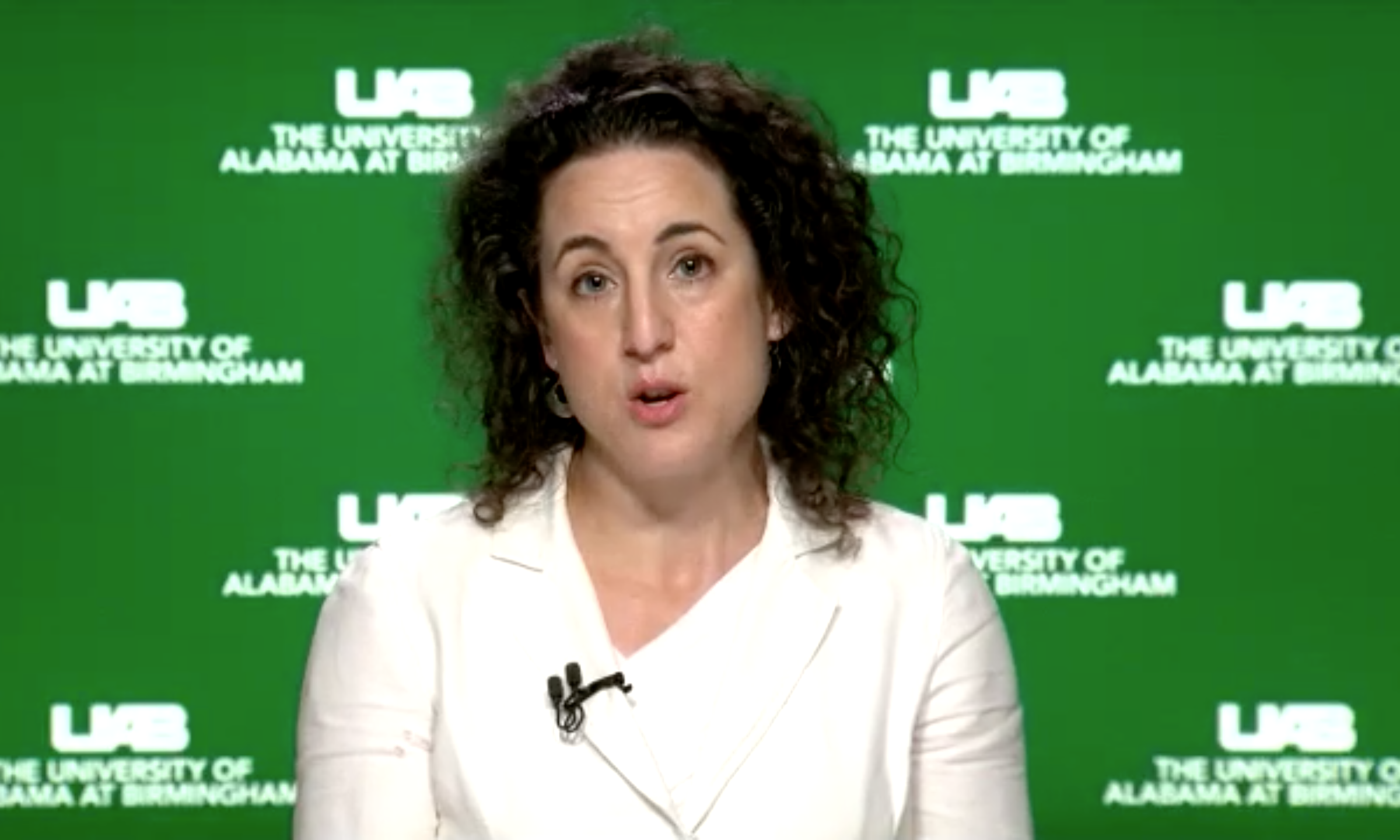 Alabama continues to see record numbers of new COVID-19 cases and hospitalizations, and the best way to turn the trend around is to wear face masks and practice social distancing, a UAB doctor says. 
Dr. Jodie Dionne-Odom, an infectious disease specialist at UAB, told reporters in a press conference Wednesday that the seven-day average of new daily coronavirus cases in Alabama has increased fourfold over the past several weeks. 
"We still are at a time point when we have an ability to intervene, and do something to reduce that case count, to reduce the eventual mortality," she said. "You don't want to wait until things are so bad that it's difficult for us to reverse the trend at all."
Dionne-Odom said she's concerned that the window of time to turn the trend of increasing cases, hospitalizations and the impending deaths that will surely come is limited. Wearing masks in public and practicing social distancing are some of the best tools we have to do so, she said.
On Wednesday, the state added 1,161 new COVID-19 cases and 25 deaths from the virus. It's killed 1,032 people in Alabama, the UAB physician said. At least 1,110 people were being treated in hospitals in the state Wednesday, according to the Alabama Department of Public Health, the most since the pandemic began.
The 14-day average of new daily cases was 1,057 — the highest it's been since the start of the pandemic. 
"The fact that we're seeing these sharp increases and hospitalization in cases over the past week or two is really concerning," Dionne-Odom said. "And we expect, given the lag that we know there is between cases and hospitalization — about a two-week lag, and a three-week lag between cases and deaths — that we're on a part of the curve that we just don't want to be on in our state."
UAB Hospital's COVID-19 intensive care and acute care units were approaching their existing capacity Tuesday, when the hospital was caring for 92 coronavirus patients. The hospital had 91 inpatients who had been diagnosed with COVID-19 on Wednesday.
Of those being treated in UAB's COVID-19 ICU unit Tuesday, less than half were on ventilators, a UAB spokesperson, Bob Shepard, said in a message to APR on Tuesday. Ventilator usage is actually dropping, he said, a positive sign. The hospital has both a COVID ICU and a COVID acute care unit designated to keep patients separated from those who don't have the virus, but it has more space in other non-COVID units.
"If we reach a point where we have more patients needing space in either unit, we will create more space in other areas of the hospital and designate additional beds for COVID patients," Shepard said.
"The issue is that designating more beds for COVID care reduces the number of beds we have for patients with non-COVID illnesses, which can have a profound effect on the overall health of our community," he said.
That flexibility was echoed by Dionne-Odom, who said that it is the type of system where they can create capacity as it's needed. 
"And we have units that we can open and close and take care of patients with COVID and staff who are familiar with the procedures of wearing PPE and gowning and keeping healthcare workers safe," Dionne-Odom said. "So we've used everything that we've learned since March, working really hard to be able to take care of more patients. That said, you have to remember that every bed that we're using today for someone with COVID can potentially be a bed that someone else would need, who's having a stroke or having a heart attack." 
"These problems are continuing to happen, and they need ICU-level care too," she continued. "So we don't want to continue to see an increase in the COVID cases because that has the indirect effect of affecting how we care for all the other patients with serious diseases." 
Dionne-Odom said that they know from experience that some of those being hospitalized for the virus will die in the coming weeks, "so we're all watching the next several weeks very cautiously." 
Testing across the state has increased in recent weeks, but so has the percentage of tests that are positive, a sign that not enough testing is being done, and cases are going undetected. 
Dionne-Odom said many cities across the southeast have high testing positivity rates of between five percent and 15 percent, and in some cases as high as 20 percent.

"And what that number means is when you're getting one of five tests back positive, is that there's a lot of spreading infection in the community that you are not detecting," Dionne-Odom said. 
Alabama's seven-day percent positivity rate was 14.69 on Wednesday. Public health experts say it should be at or below five percent or cases are going undetected. 
In Jefferson County, as of Wednesday, the percentage was roughly 14 percent.
While the majority of hospitalized patients are older, UAB does have COVID-19 patients in their 30s who are very ill and in ICU units, Dionne-Odom said.
"So the message is still true that this disease tends to impact older adults more than younger adults, but if you're 20, 30, 40, especially if you have an underlying condition, but even if you don't, you're not immune from this disease. You're still at risk of having severe outcomes," Dionne-Odom said.