April Named End Distracted Driving Awareness Month, Presentations Being Made at Schools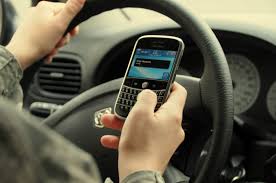 Staff Report
MONTGOMERY, Alabama (April 8, 2014) – The Alabama Association for Justice (ALAJ) today announced its partnership with the Casey Feldman Memorial Foundation and EndDD in an effort to reduce distracted driving among teenagers in the state. ALAJ member attorneys will give an "End Distracted Driving" presentation at high schools across the state during April. The organization also partnered with Senator Tom Whatley (R-Auburn) and Representative Chris England (D-Tuscaloosa) to pass a resolution naming April "End Distracted Driving Awareness Month" in Alabama.
"Our organization is committed to increasing safety awareness, which will help prevent injuries and fatalities," said Jeff Rickard, President of the ALAJ. "The ALAJ is honored to bring this national effort to Alabama with the help of Sen. Whatley, Sen. Ross, and Rep. England."
"Distracted driving is dangerous for the driver and everyone else on the road," stated Senator Tom Whatley. "I am glad we are doing something proactively to bring attention to this hazardous practice."
"We need to reach out to high school students to let them know the consequences of driving distracted," said Representative Chris England. "These presentations in our high schools along with a dedicated month of awareness are good first steps."
Distracted driving kills more than 5,000 people and injures nearly 450,000 more nationally each year. The ALAJ is part of a national effort to reach more than 100,000 drivers this year with the message to "End Distracted Driving."
The Alabama Association for Justice is an plaintiffs' attorney organization that represents the needs of consumers and businesses seeking redress through the courts.
Alabama hospitals nearing COVID-19 summer surge levels
Wednesday was the 18th straight day with more than 1,000 people in hospitals in Alabama with COVID-19. 
Alabama hospitals reported caring for 1,483 people infected with COVID-19 on Wednesday, the highest number of patients since Aug. 11, when the state was enduring its summer surge. Wednesday was also the 18th straight day with more than 1,000 people in hospitals in Alabama with COVID-19. 
The seven-day average of hospitalizations was 1,370 on Wednesday, the 36th straight day of that average rising. The Alabama Department of Public Health reported 2,453 new cases Wednesday. The 14-day average of new cases was — for the eighth day in a row — at a record high of 2,192. 
Across the country, more than 80,000 people were hospitalized for COVID-19 on Tuesday, a record high and the 15th straight day of record hospitalizations nationwide, according to the COVID Tracking Project, a coronavirus tracking website.
The CDC this week recommended people not travel for Thanksgiving to help prevent the spread of coronavirus. 
"The only way for us to successfully get through this pandemic is if we work together," said Dr. Kierstin Kennedy, UAB's chief of hospital medicine, in a message Tuesday. "There's no one subset of the community that's going to be able to carry the weight of this pandemic and so we all have to take part in wearing our masks, keeping our distance, making sure that we're washing our hands." 
Kennedy said the best way she can describe the current situation is "Russian Roulette." 
"Not only in the form of, maybe you get it and you don't get sick or maybe you get it and you end up in the ICU," Kennedy said, "but if you do end up sick, are you going to get to the hospital at a time when we've got capacity, and we've got enough people to take care of you? And that is a scary thought." 
The Alabama Department of Public Health on Wednesday reported an increase of 60 confirmed and probable COVID-19 deaths. Deaths take time to confirm and the date a death is reported does not necessarily reflect the date on which the individual died. At least 23 of those deaths occurred in November, and 30 occurred in other months. Seven were undated. Data for the last two to three weeks are incomplete.
As of Wednesday, at least 3,532 Alabamians have died of COVID-19, according to the Department of Public Health. During November, at least 195 people have died in Alabama from COVID-19. But ADPH is sure to add more to the month's tally in the weeks to come as data becomes more complete.
ADPH on Wednesday announced a change that nearly doubled the department's estimate of people who have recovered from COVID-19, bringing that figure up to 161,946. That change also alters APR's estimates of how many cases are considered active.
ADPH's Infectious Disease and Outbreak team "updated some parameters" in the department's Alabama NEDSS Base Surveillance System, which resulted in the increase, the department said.